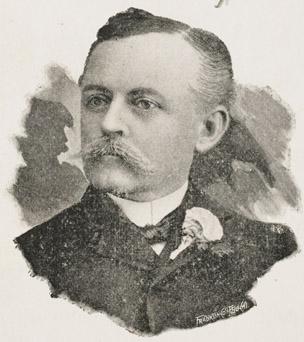 Julian Carr was born in Chapel Hill, NC
Per "Durham and Her People":
Over a period of about 50 years, beginning in September 1870, Julian Shakespeare Carr was one of the outstanding leaders in the development of Durham.  [...] Trinity College's first endowment came from Carr, $10,000 in securities in 1887, at a time when that little college in Randolph County was very hard pressed for funds.
 He died in Durham, NC in 1924.