Year demolished
1915-1925
A mysterious little tidbit of Durham History involves Julian Carr's farm, Wa-Wa-Yonda (also called Wa-Wa-Yanda or Wa-Wa Yonder.) This farm is referenced only a few times, and appears on a single map.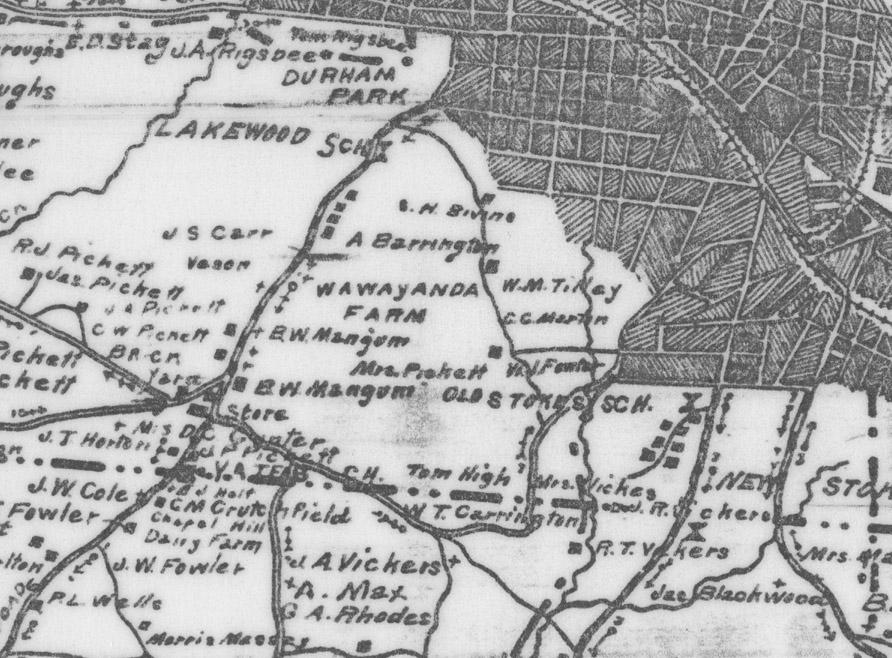 Chapel Hill Road, 1910.
(Courtesy Durham County Library / North Carolina Collection)

The farm was built on the east side of the Chapel Hill Road in the area of Tuscaloosa Forest. Carr also owned land on the west side of the road. I've found no information about the farm or its workings, despite a plethora of material on Carr's later Occoneechee Farm - located near Hillsborough.

The farm appears to have disappeared/been subdivided by the 1920s.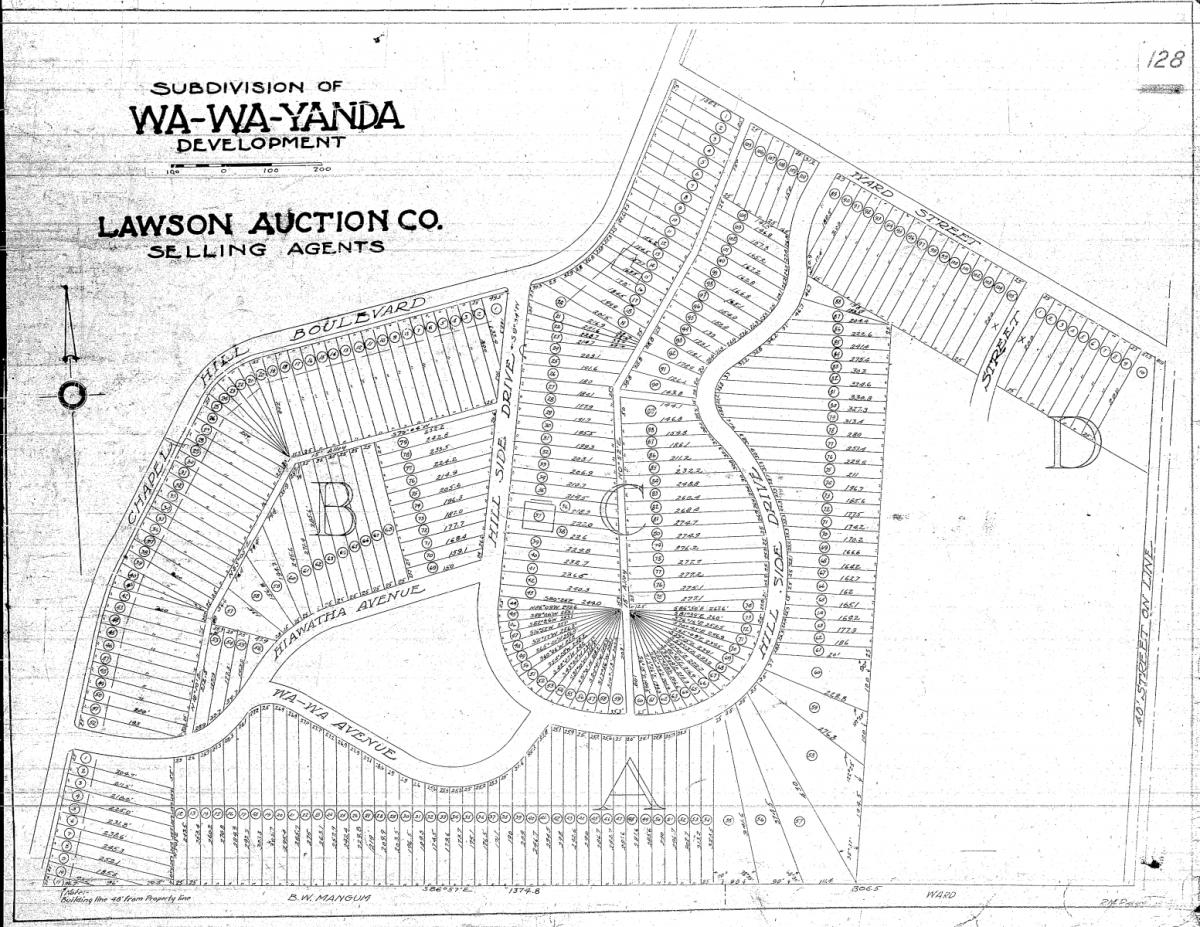 Evidence of it survives only in a street name (Wa-Wa Avenue.) This area also has curiously early serpentine/topography-respecting streets (Wa-Wa and Huron). I suspect that these must somehow relate to the earlier use of the land, but I can't substantiate that.