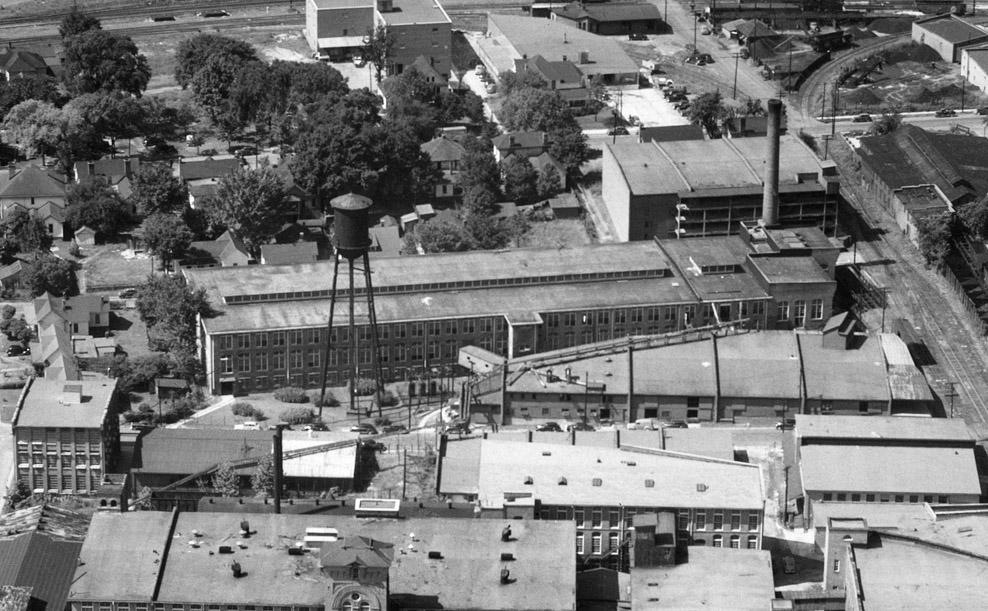 Hosiery Mill No. 6 (between the water tower and the smokestack) looking south, 1950s.
(Courtesy State Division of Archives and History)
With growth in the demand for hosiery - particularly silk hosiery - Julian Carr expanded his Durham Hosiery Mill 'empire' with the Durham Hosiery Mill Number 6 (2 was on Pettigrew St., no.3 was in High Point, and Durham Hosiery Mill #4 was later called Carr Mill over in Carr-boro.)

Durham Hosiery Mill number 6 was built immediately 'behind' (to the south of) Hosiery Mill No. 1 between Walker, Henderson, S. Elm, and the railroad tracks in 1912, employing "150 to 200 additional workers." Eventually there were 14 branches of the Durham Hosiery Mills.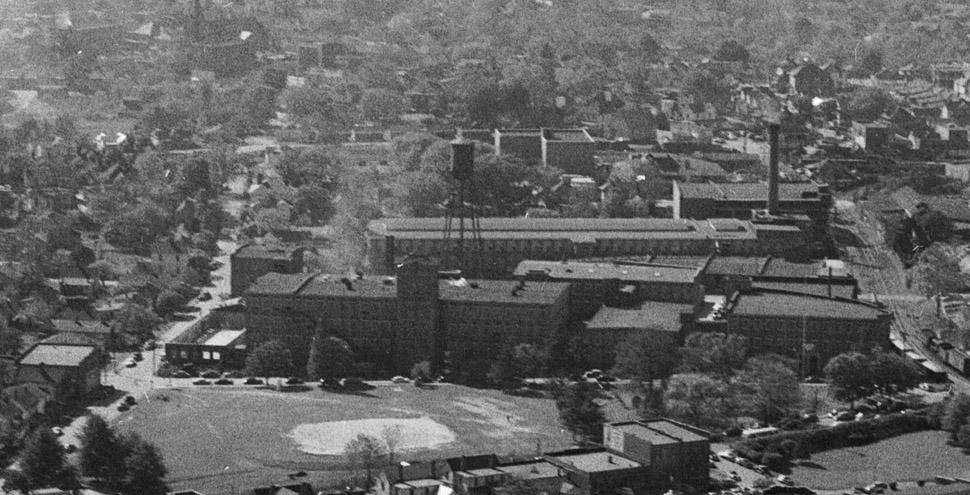 Hosiery Mill No. 6 is the long building (with the smokestack) behind Hosiery Mill No. 1.
(Courtesy Herald-Sun)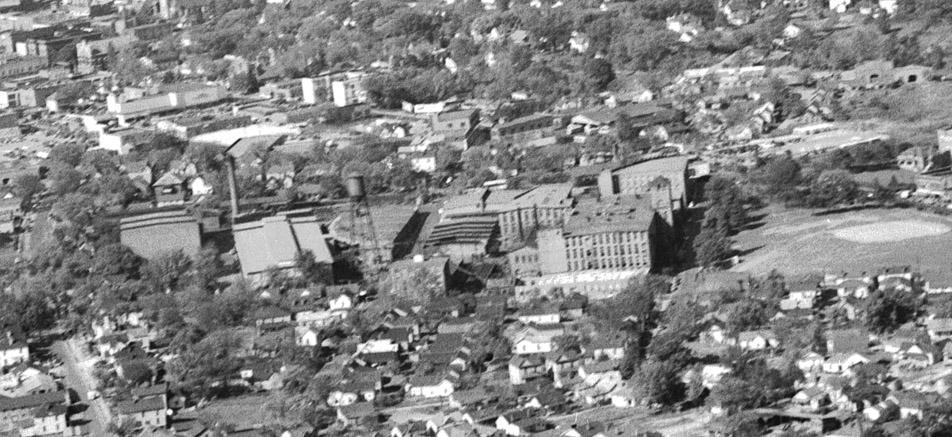 The two hosiery mills, looking west - no.1 on the right, no. 6 on the left.
(Courtesy Herald Sun)

In its structure, mill no. 6 appears to be quite similar to the main building at the Golden Belt Hosiery Mill, except shorter, with a long monitor roof running the length of the building.

By the 1960s, this structure was part of Kingson Mills.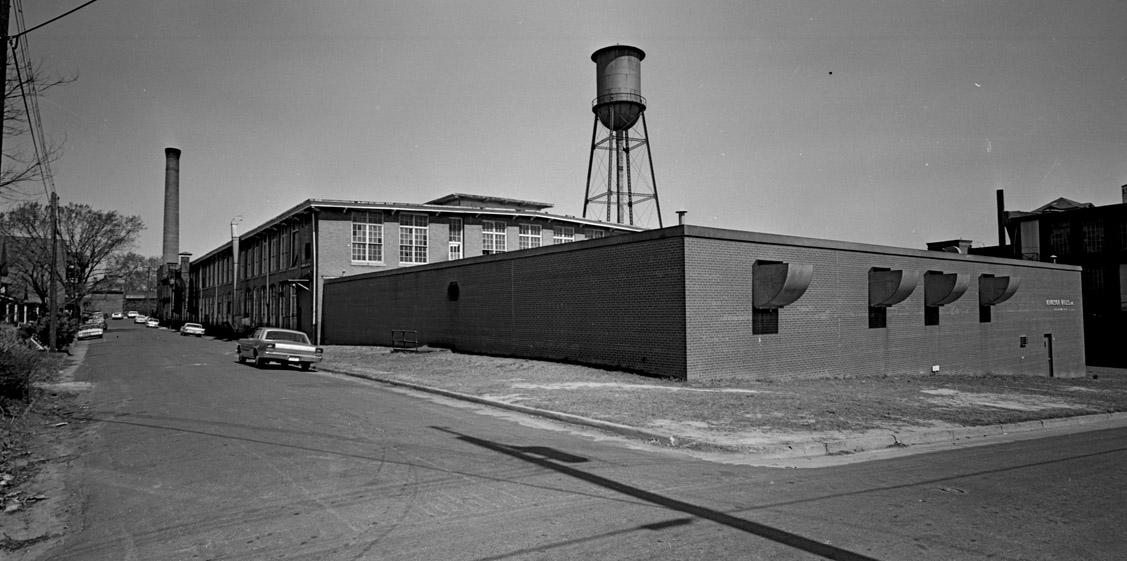 Looking west down Henderson St., 1960s.

The mill seems to have shut down during the 1970s, and quickly fell into disrepair.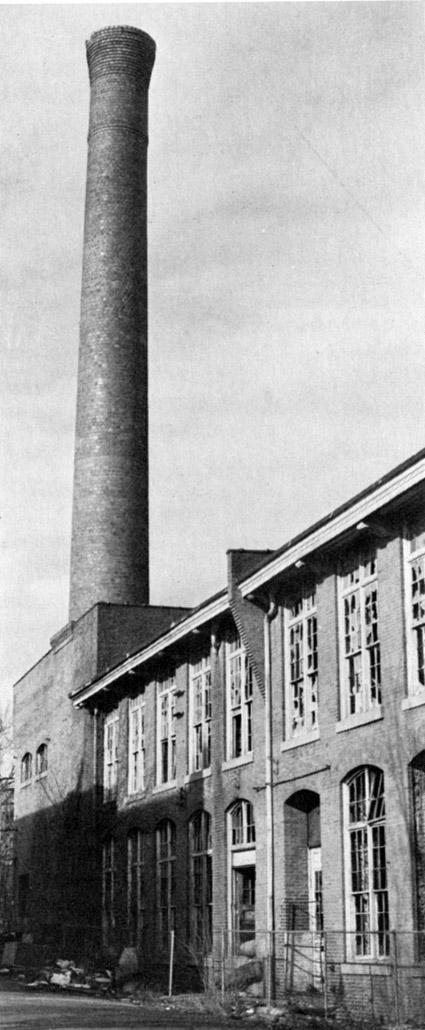 Looking northwest from Henderson St., 1970s.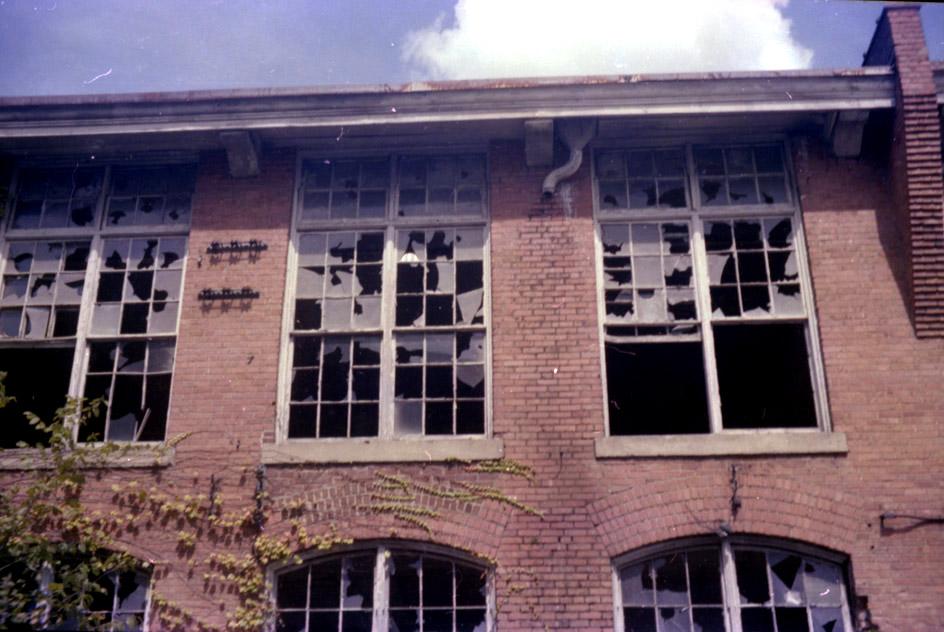 Hoisery mill No. 6, around 1981.
(Courtesy Robby Delius)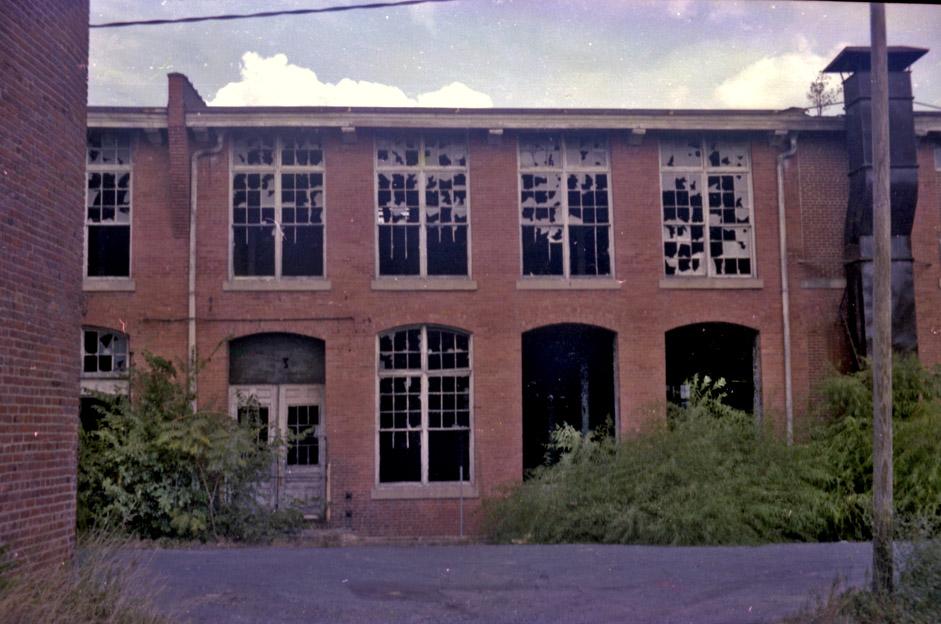 Hoisery mill No. 6, around 1981.
(Courtesy Robby Delius)

Unfortunately, the mill was destroyed by fire around 1980, and was therefore unable to be renovated in the beautiful fashion that Mill No. one was a few years later. Instead, a cul-de-sac of houses were built by Habitat on the location of this mill in the late 1980s and early 1990s. This was Habitat of Durham's first cluster of homes.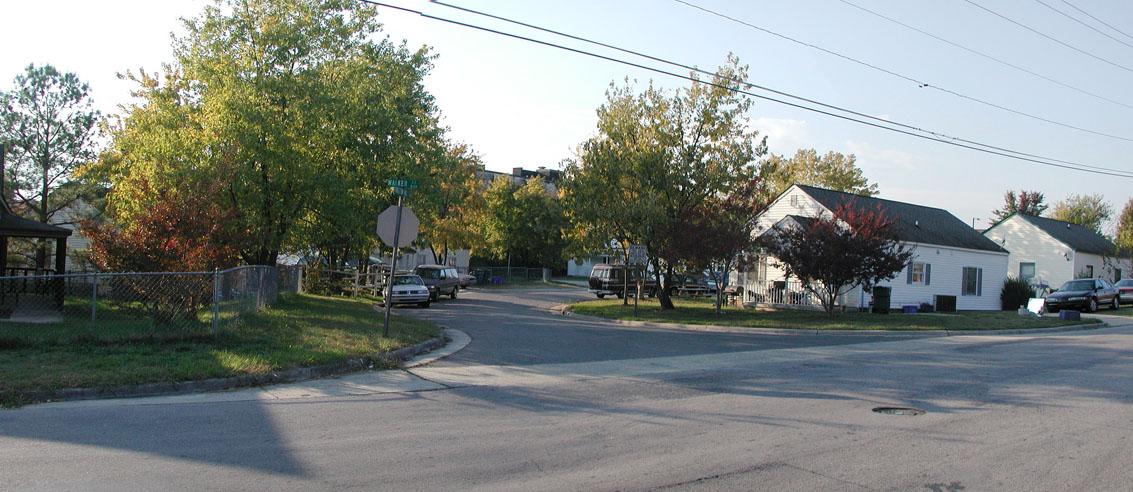 Looking southwest from Walker St., 2007.



The location of the former Mill No. 6, 2007.