36.000277665064, -78.895048607142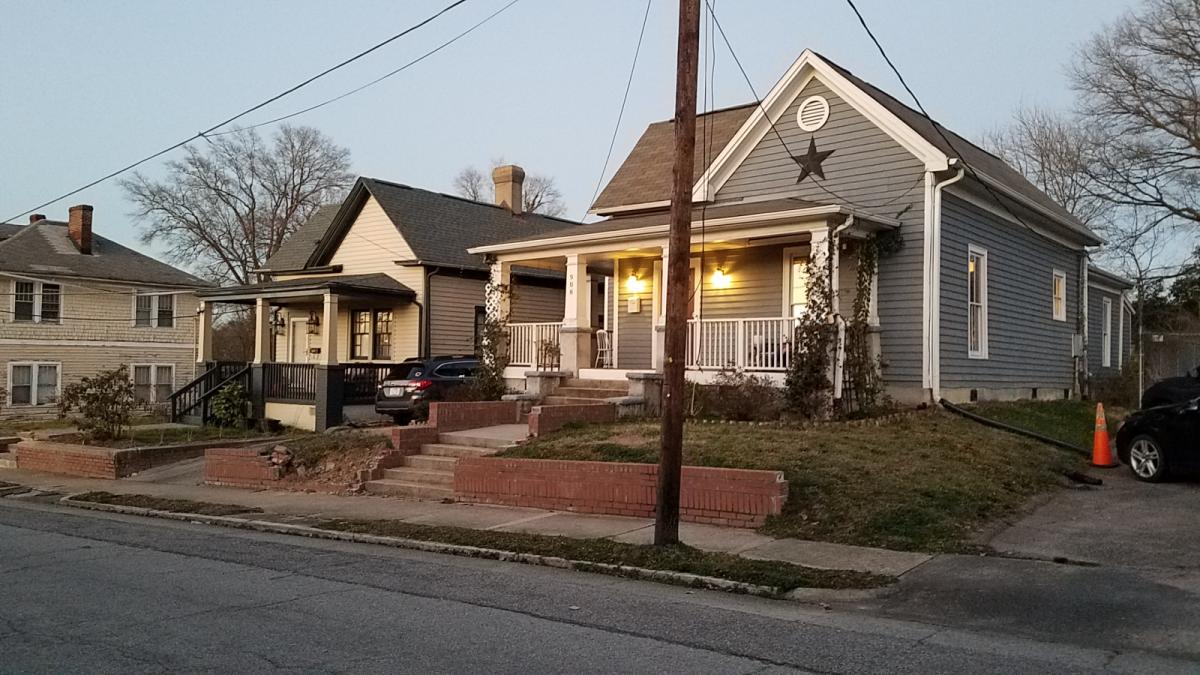 February 2021 (N. Levy) - 910 Cleveland at left, 908 at right.
County property records list the two similarly configured houses just southeast of the intersection of Cleveland and Dowd as having been constructed in 1925, but other evidence indicates they appeared earlier.  Residents are listed at 908 as early as the 1903-1904 City Directory, with those at 910 appearing in the next issue from 1905-1906.  The properties are just beyond the edge of the 1907 Sanborn Map, but the following edition from 1913 shows two structures very much resembling the surviving houses.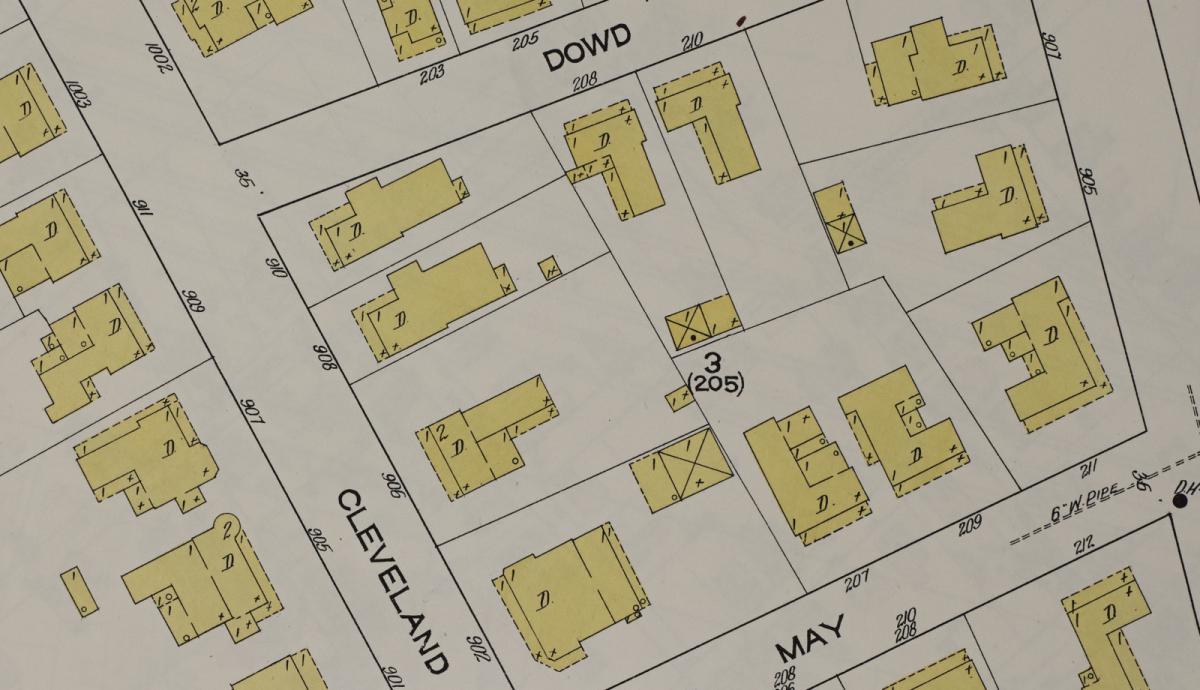 Fragment of Sanborn Fire Insurance Map, 1913 (online via Library of Congress).
It seems likely that these were built and managed as rental properties - originally by Durham physician William N. Hicks.  After his death in 1923, the house at 910 Cleveland was among property passed to his daughter, Henrietta Marvin Hicks Holloway.  She continued to rent out the rooms until selling to Anjel and Iris Addison in 1946.  Anjel was then employed as a bookkeeper at Pet Dairy; Iris was a cashier at Roscoe Griffin Shoes on Main.  The little more than a decade they spent in this home would transform their family, their careers, and Durham's retail landscape.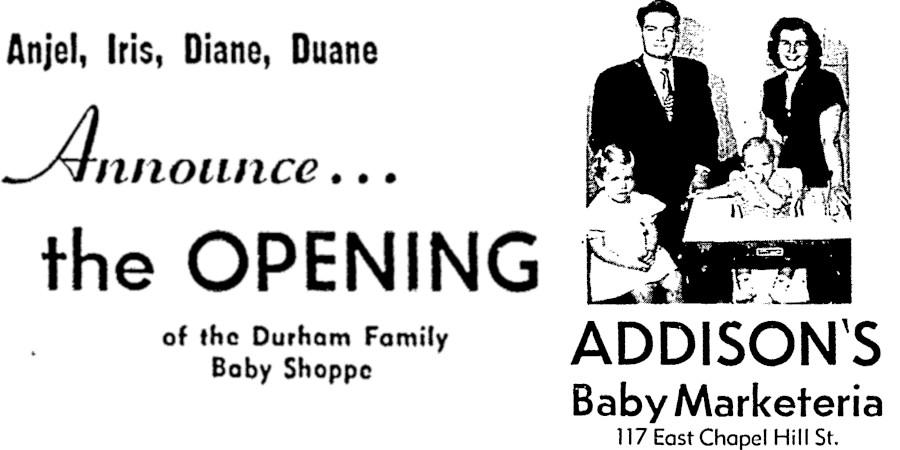 Advertisement from October 9, 1950, edition of the Durham Morning Herald.
Addison's Baby Marketeria, as their business was first named, centered on the sale of maternity clothing and every manner of accessory for newborns.  As the above ad indicates, it was located near Five Points at 117 East Chapel Hill St.  This and other early 1950s Addison's promotional materials used the slogan: "We handle and deliver everything but the baby."
The store seems to have evolved along with the target market of baby boomers and their families; by 1952 the explicit reference to infants was dropped, and Addison's Marketeria was promoting toys for all ages.  They got a permit to build a "Year 'Round Toytown" onto the back of the store building.  The Addisons themselves were likewise growing up, and moved to a larger home in 1957.  Two years later, the business Anjel and Iris still ran jointly got another name change in relocating to new quarters, the much-loved Addison's Playworld at 413 East Chapel Hill.