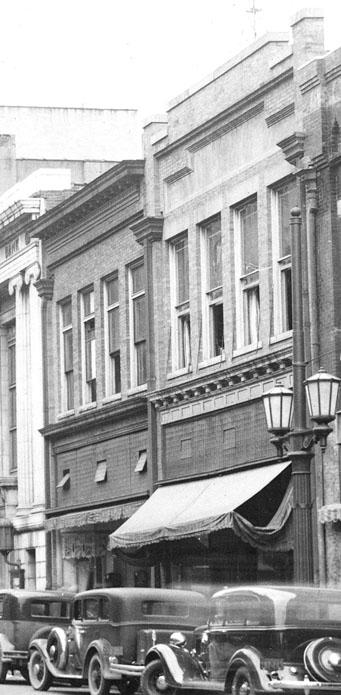 (Courtesy Durham County Library)

114 West Main St. was the initial home of the Rawls_Knight department store. Like all of the buildings profiled thus far on the north side of West Main St., it was built in the mid-late 1910s, after the fire of 1914. The picture above was taken sometime during the late 1920s or early 1930s.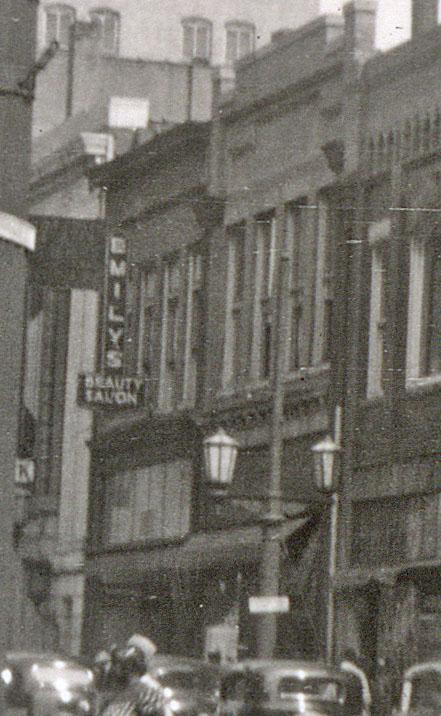 Another shot, where the Rawls-Knight department store has become a beauty salon, from sometime between 1933 and 1937.
(Courtesy Duke Archives)

By the 1960s, 114 West Main was home to the Roscoe-Griffin shoe store.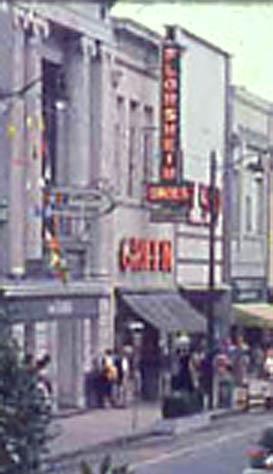 (Courtesy Durham County Library)

Below, a shot primarily of 116 and 118 West Main, but a partial view of 114 West Main on the right.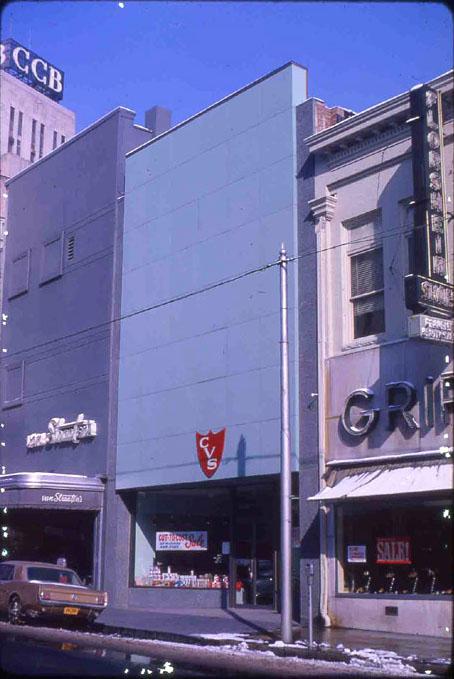 (Courtesy Durham County Library)
By 1969, a facade change had to come.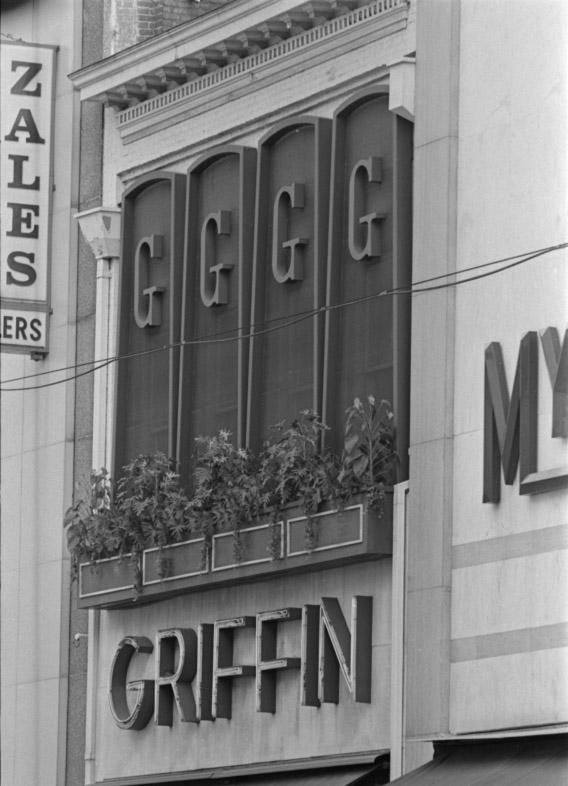 So bizarre. 06.12.69
(Courtesy Herald-Sun)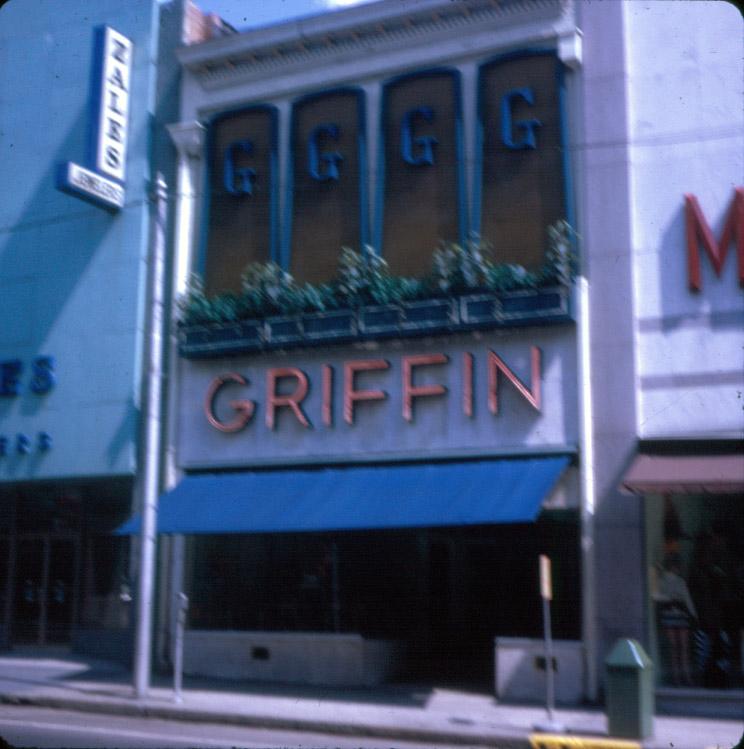 In eerie technicolor. I think this is what they called "improving" the building.
Fortunately, they just covered the facade and didn't replace it - so this design-has-lost-its-mind phase was brief for this building.
114 West Main survives as one of the most intact facades on the north side of the 100 block of Main St. Never having received the dreaded facade covering, it avoiding losing some of its 3-dimensional detail. Gurley's Pharmacy reopened in this building in late 2005 (after having closed up 6 years prior in the Jordan Building.)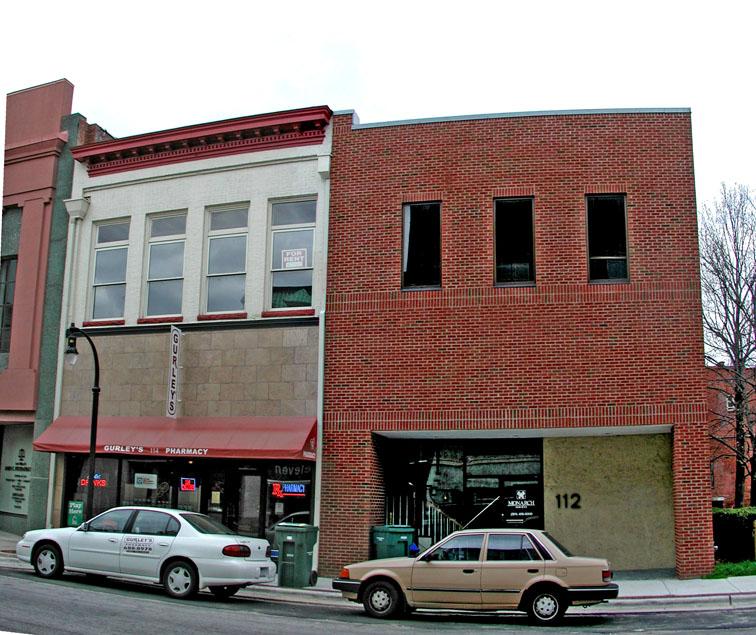 112 and 114 West Main, 2007.