The history of Lakewood Dairy extends back to the early 20th century, when the Ward family had farmland extending from present-day Ward and James Streets to Chapel Hill Boulevard. A large two-story house was located on James St. with barns and other frame buildings to the west-southwest.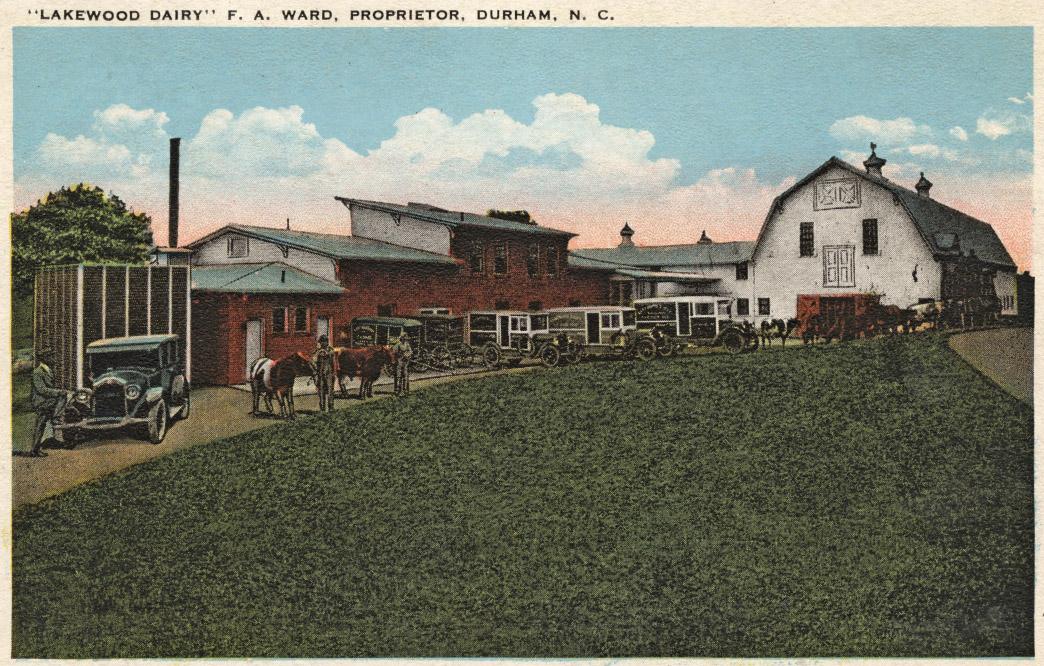 FA Ward delivered milk in horse-drawn wagons throughout the neighborhood, and contributed generously to Lakewood Baptist Church. After his death in the 1920s, his sons sold the Lakewood Dairy to the Pet Dairy Company, which tore down the frame structures associated with the dairy and built the still-extant office building on James Street.
In 1940, a group of 162 'dairymen' affiliated with the Central Carolina Farmers' Exchange on Gilbert St. purchased the dairy from Pet Dairy Co. Another source states that Long Meadow Dairy acquired Pet Dairy in 1947, and then "modernized the plant on James St." The same source says that in January 1950, a cooperative of dairy farmers purchased Long Meadow Dairy, become Long Meadow Farms Cooperative, operated by "134 member-producers in the Durham milkshed."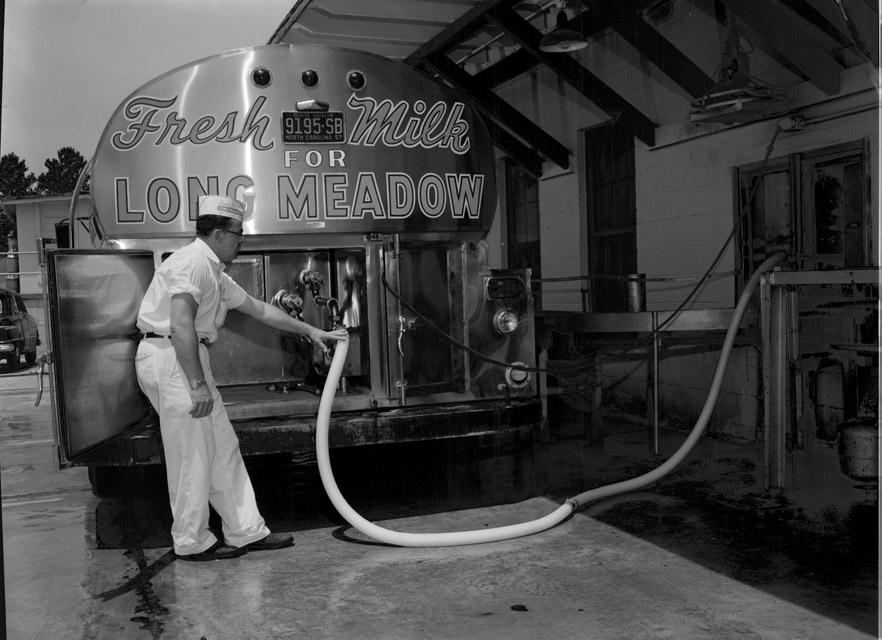 "Long Meadow Farms Milk Truck" - 06.22.57 (Herald-Sun)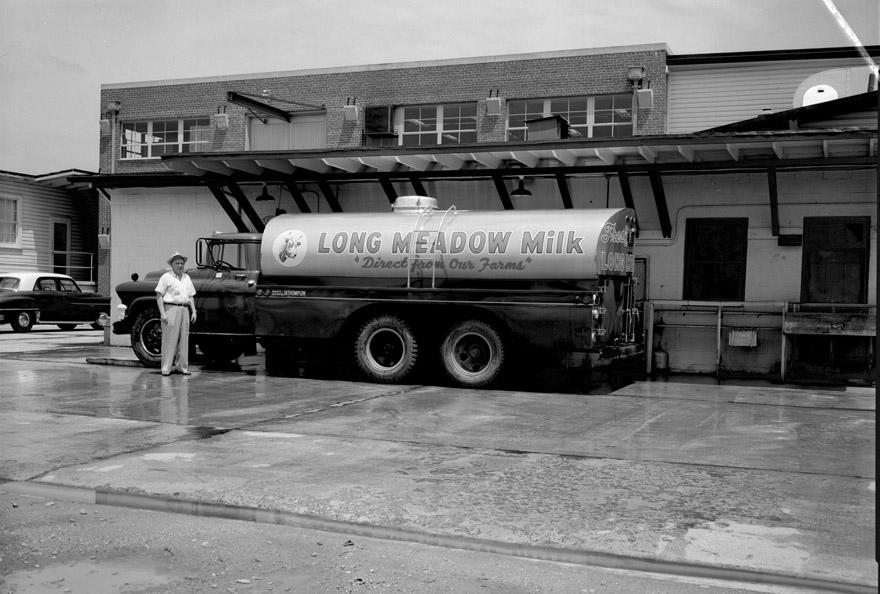 "Long Meadow Farms Milk Truck" - 06.22.57 (Herald-Sun)
During the mid-20th century, parcels of former farmland were sold off and developed, becoming single family homes and apartment complexes.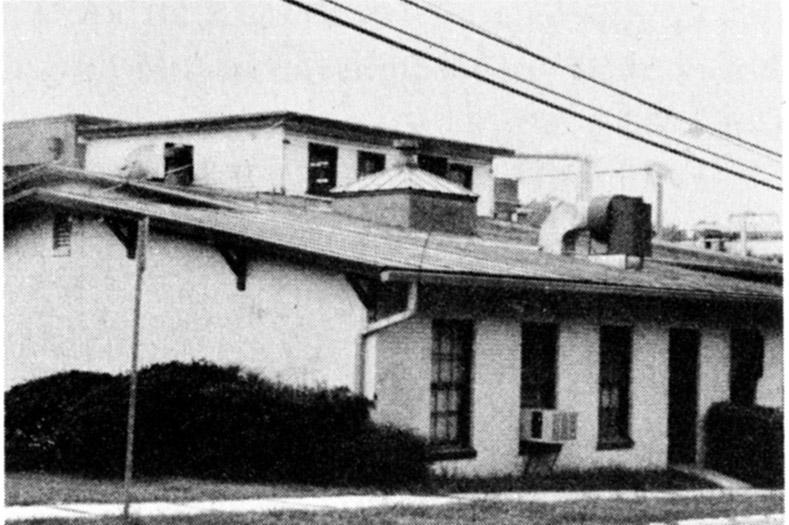 1920s era building from James St., 1980.

The dairy moved into the hands of Flav-o-Rich at some point, and had shut down by the 1990s.
In 1996, TROSA (Triangle Residential Options for Substance Abusers) purchased the dairy site, which by that time was composed of a 13-acre site with 3 buildings, 6 automotive bays, office space, and 100,000 sq. ft. of storage. TROSA operated their moving services out of this facility for several years, but they are currently in the midst of converting the buildings into a residential campus.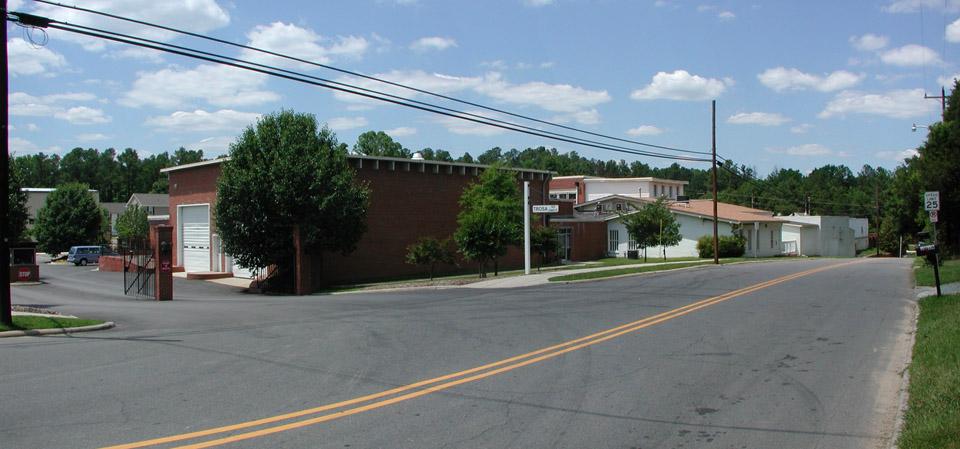 Looking northeast from James St., 05.25.08 (G. Kueber)