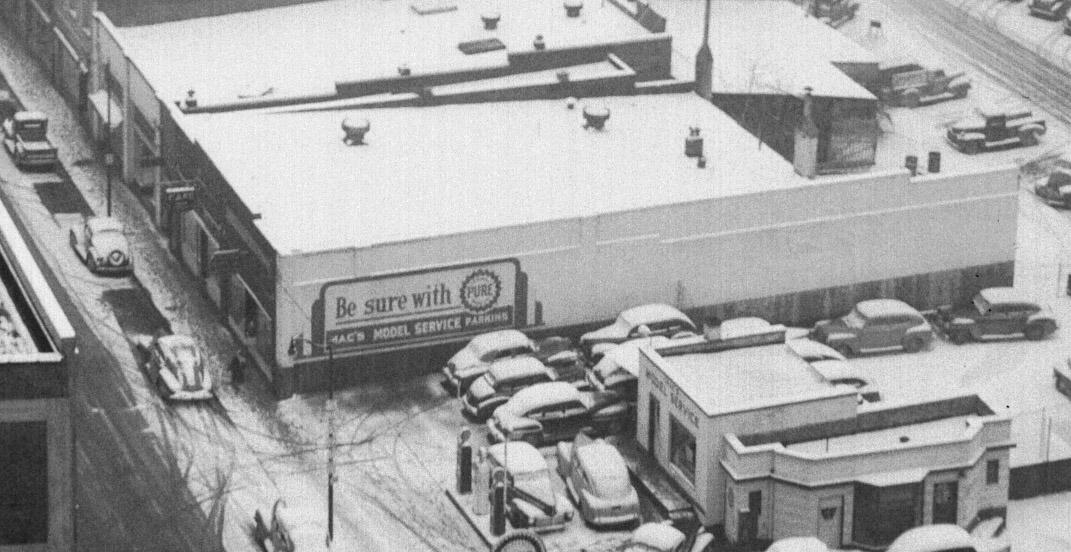 1939 CD:
117 - The Green Lantern Restaurant
119 - Myers-Glenn Auto Supplies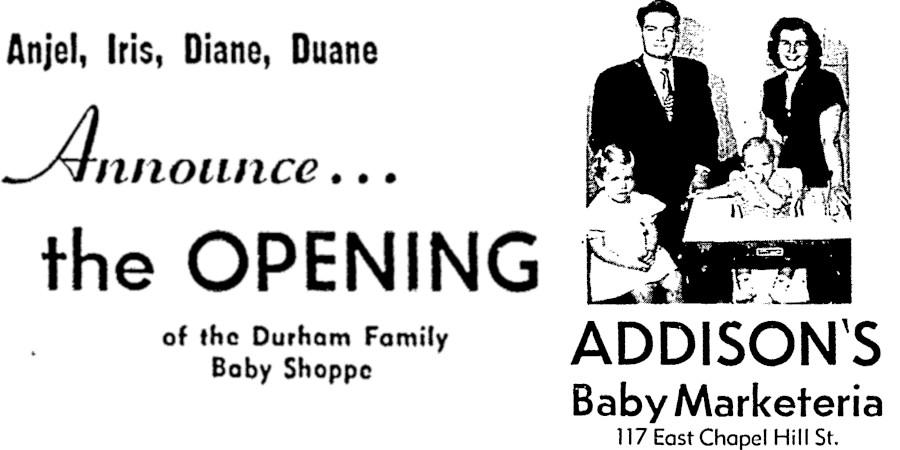 Advertisement from October 9, 1950, edition of the Durham Morning Herald, announcing the opening of Addison's Baby Marketeria
.  
This was the first location of Anjel and Iris Addison's store, originally centered on the sale of maternity clothing and every manner of accessory for newborns.  Like other early 1950s Addison's promotional materials, the above ad used the slogan: "We handle and deliver everything but the baby."
The store seems to have evolved along with the target market of baby boomers and their families; by 1952 the explicit reference to infants was dropped, and Addison's Marketeria was promoting toys for all ages.  They got a permit that fall to build a "Year 'Round Toytown" onto the back of the store building, extending it to the rear alley on Manning Place.  The business is better remembered following another name change and relocation to new quarters in 1959, the much-loved Addison's Playworld at 413 East Chapel Hill.