36.000156142235, -78.89507005763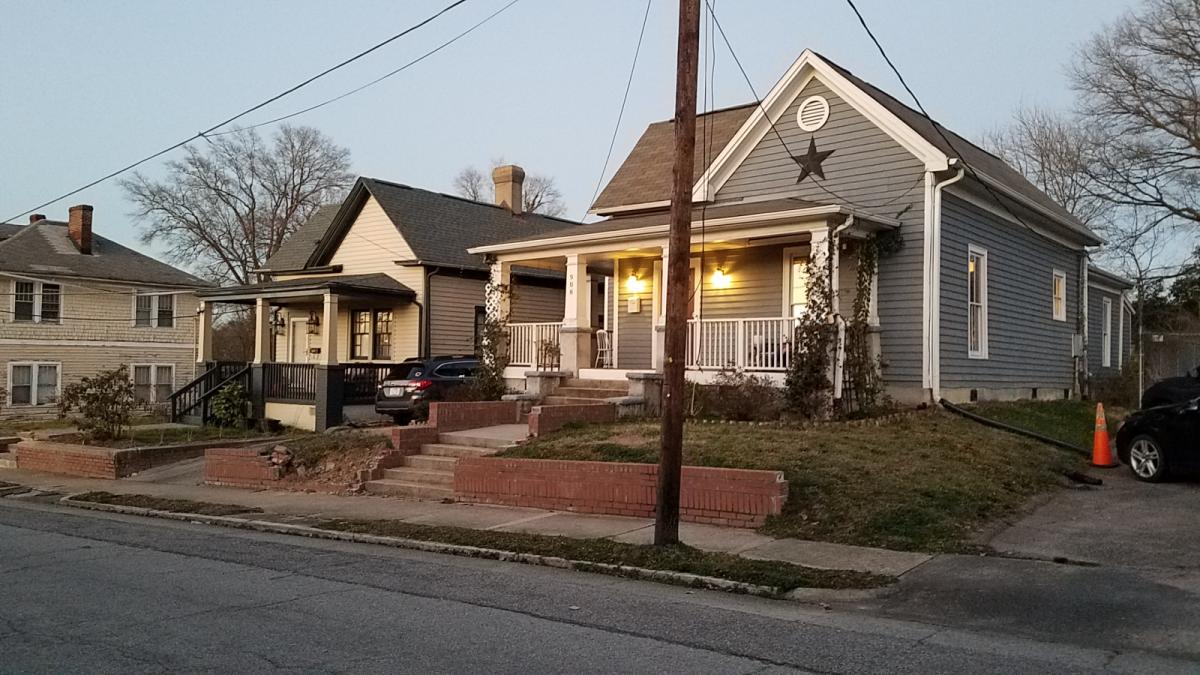 February 2021 (N. Levy) - 908 Cleveland at right, 910 at left.
County property records list the two similarly configured houses just southeast of the intersection of Cleveland and Dowd as having been constructed in 1925, but other evidence indicates they appeared earlier.  Residents are listed at 908 as early as the 1903-1904 City Directory, with those at 910 appearing in the next issue from 1905-1906.  The properties are just beyond the edge of the 1907 Sanborn Map, but the following edition from 1913 shows two structures very much resembling the surviving houses.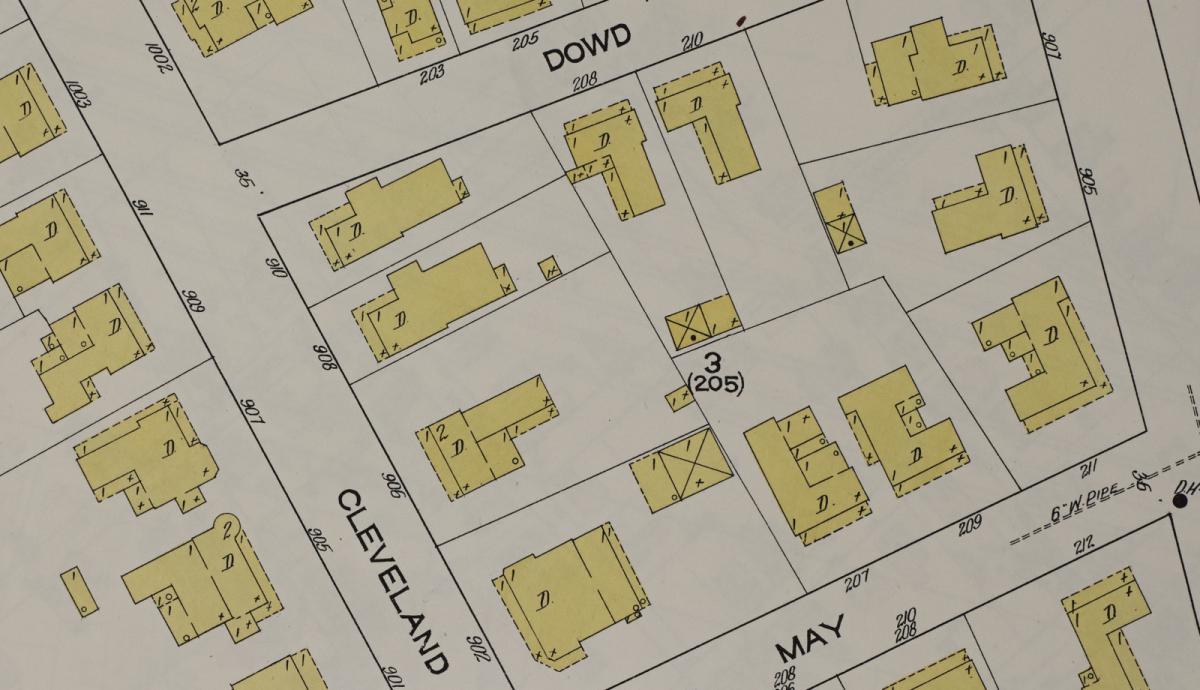 Fragment of Sanborn Fire Insurance Map, 1913 (online via Library of Congress).
It seems likely that these were built and managed as rental properties - originally by Durham physician William N. Hicks.  After his death in 1923, the house at 908 Cleveland was among property passed to his son, Calvin S. Hicks.  Likewise a doctor, the younger Hicks resided in Forest Hills.  Though several tenants like the Dickersons (1910s-1930s) appear to have lived here longterm, the first owner-occupants were Frank and Fannie Kellerman, who purchased the house from Hicks in 1945.
Kellerman was born in Pennsylvania to German immigrants in 1867, but had moved south to marry Fannie Sutor of Virginia and settle in Durham near the turn of the century.  He ran a tailor shop that was variously listed on West Main, in the Geer Building, and on East Parrish.  The family residence also frequently changed address - in addition to an earlier stint just south at 822 Cleveland and a stay south of the railroad at 416 Ashton Place, the Kellermans at times appear to have lived in apartments adjacent to Frank's shop.  Newspaper references indicate the Kellermans were devout Catholics, charter members of the Church of the Immaculate Conception.
Purchasing their first home here in retirement, they were also grieving the loss of their two youngest sons, Merle and Bobby Kellerman, both killed during World War Two.  It would take several years for their remains to be repatriated, but the two brothers were eventually honored at the same September 1948 memorial service at their home church.  The parents remained here until Fannie passed in 1957.  Frank Kellerman sold the property before his own death the following year, after which the new owners again put its rooms up for rent.