Year demolished
1970-1980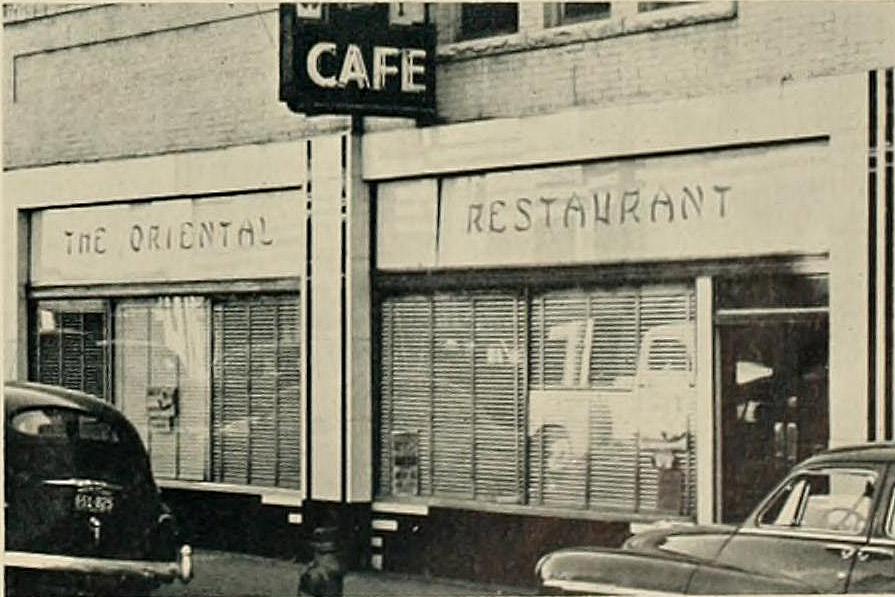 116 E. Parrish, The Oriental, 1954.
Some blocks are just really, really hard to put together a sequence of images for - the south side of the 100 block of East Parrish St. is one of those. The "Oriental" - one of Durham's earliest Asian restaurants, was established in this block, at 116 East Parrish St., in 1938.
Below is one of the few views of the whole block face, with 108 East Parrish clearly visible, and the remaining structures rather fuzzy.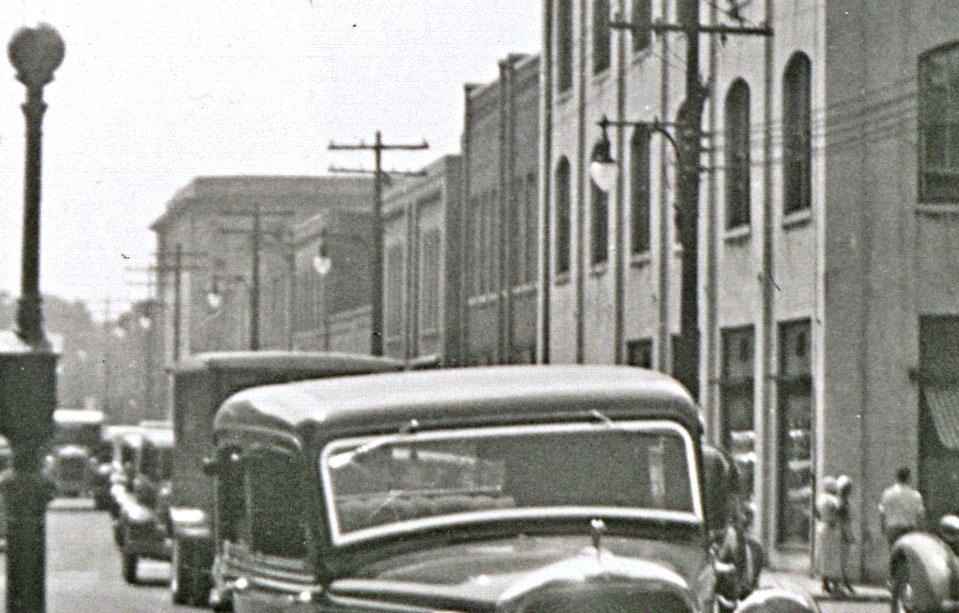 Looking east, 1940.

Another view of the block, from a colorized postcard, shows the block face, albeit without much detail.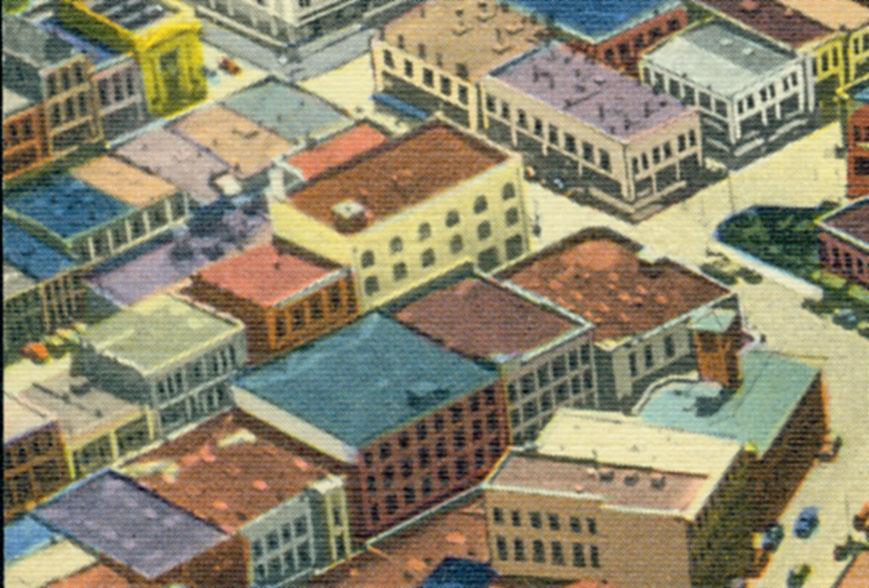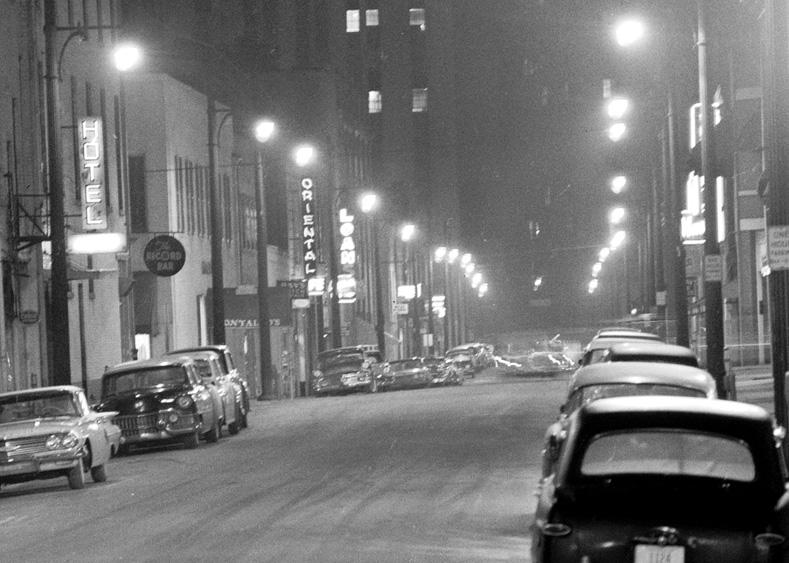 Looking west from the 200 block of East Parrish at night, early 1960s., with the sign for the Oriental visible
(Courtesy The Herald Sun)
Per the 1951 "Durham and Her People:"
"THE ORIENTAL, Chinese and American restaurant, 116 East Parrish Street, is one of the better eating establishments of Durham. Air-conditioned for year-round customer comfort, it is modern in every respect. The Oriental was established here in 1938 and is operated by Der Wo. Sea foods and steaks are featured."
It appears Der Wo died in 1953.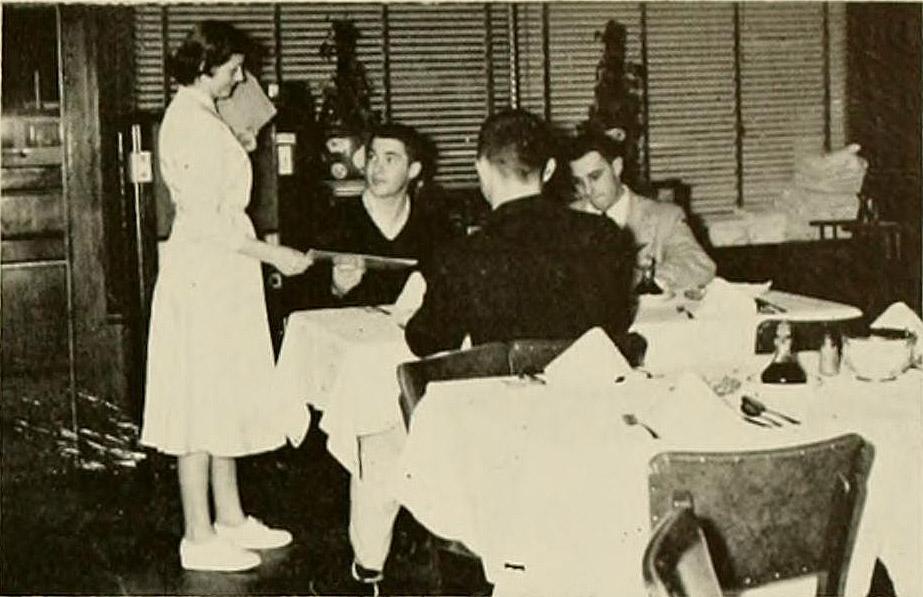 Interior of the Oriental, 1955.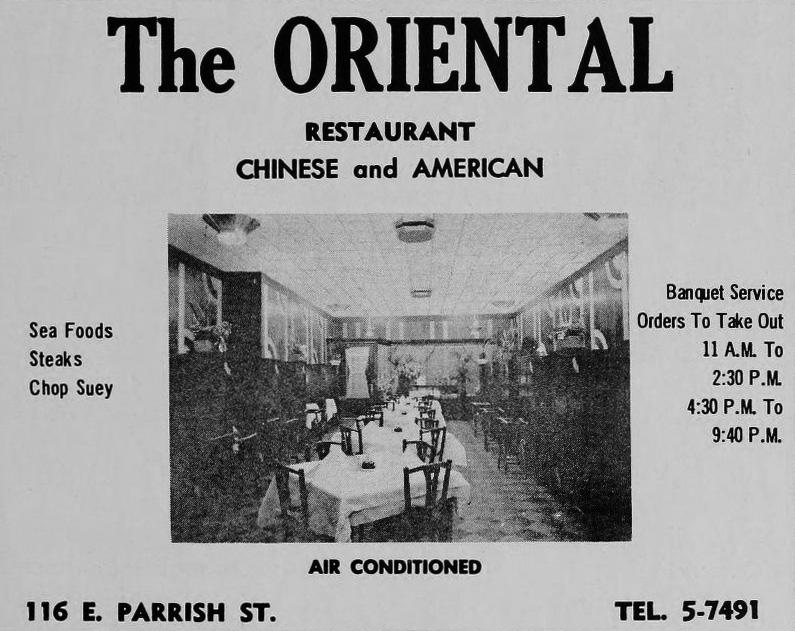 Oriental Restaurant ad from 1959 City Directory.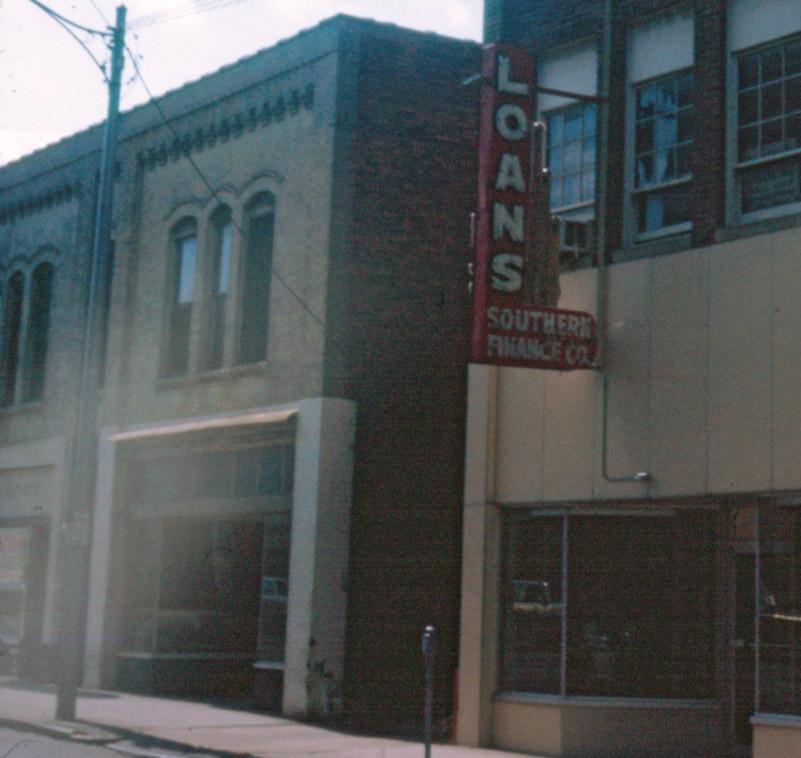 Again, a sidelong fuzzy shot of 116-118 E. Parrish, c. 1970.
During the 1970s, 116-122 E Parrish were likely torn down and replaced with some brick neo-traditional buildings, although I can't rule out the presence of some old DNA in the walls of one of these.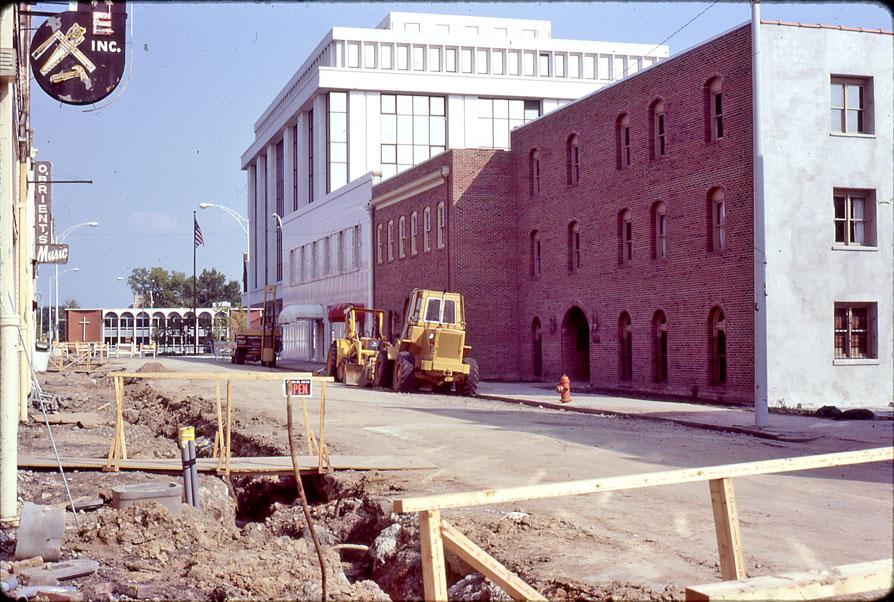 Looking east, 1980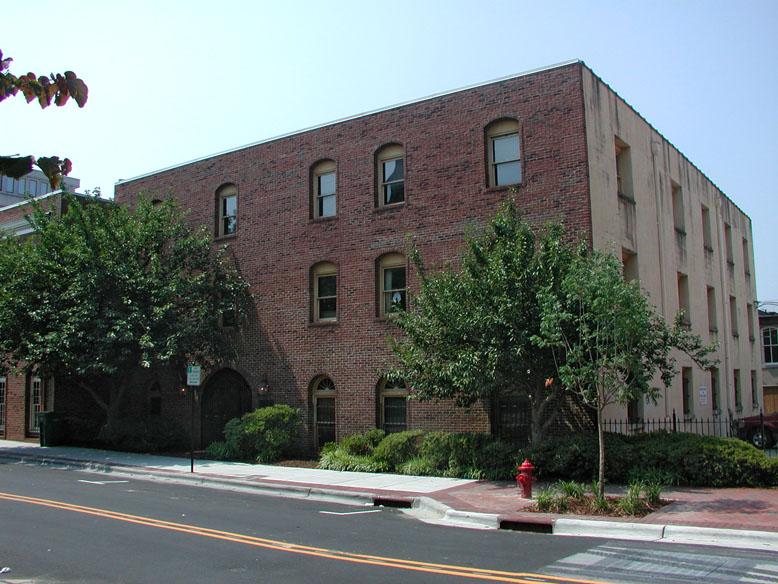 120 East Parrish, looking southeast 2007.