35.972076618767, -78.901373241625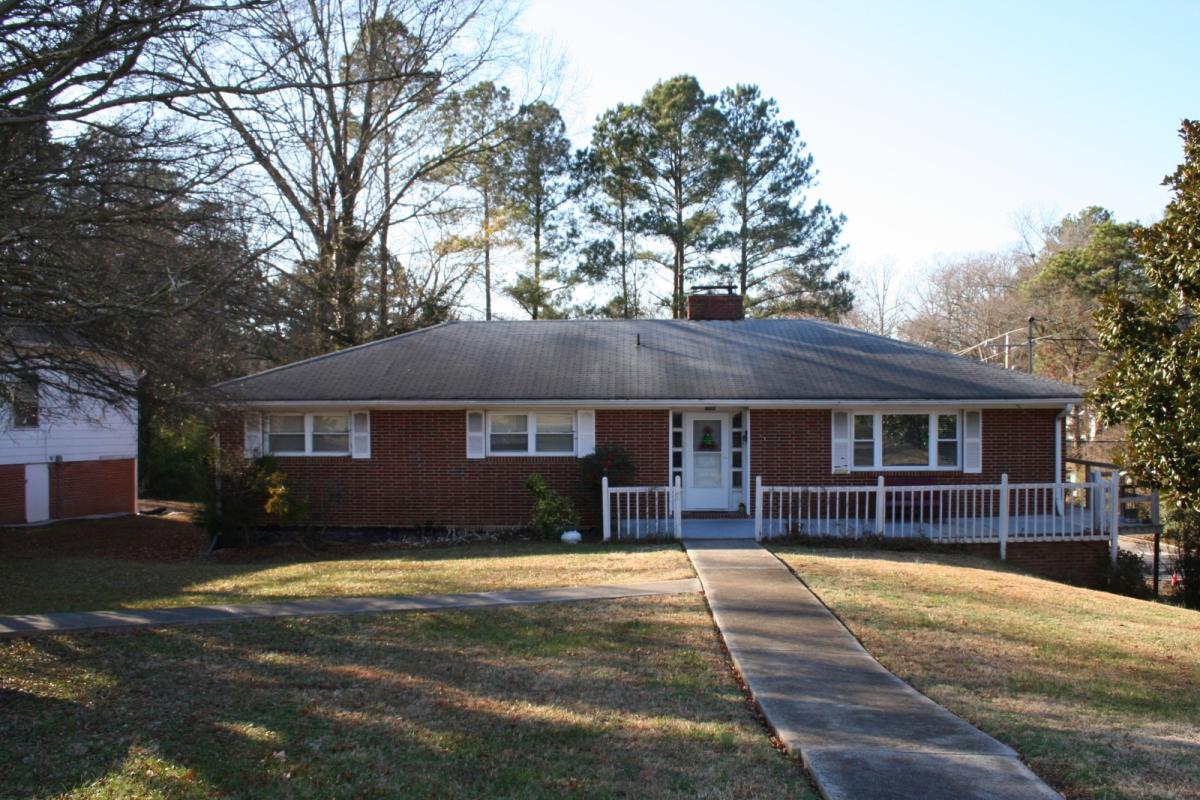 December 2017 - Photo by Heather Slane for National Register Historic District application
This one-story, hip-roofed Ranch house is four bays wide and double-pile with a brick veneer, vinyl windows, and an interior brick chimney. The entrance, near the right (north) end of the façade is a solid door with molding applied to create three panels and has four-light-over-one- panel sidelights. It is located in an inset bay with vertical wood sheathing and is accessed by an uncovered concrete terrace that extends across the right two bays of the façade. A later wood deck extends from the terrace along the north elevation of the house, supported by metal posts.
It leads to an entrance on the north elevation and shelters a basement-level three-light-over-two- panel door on that elevation that is flanked by vinyl windows. While county tax records date the house to 1960, it is not present in city directories through 1963 and likely dates to the mid-1960s. George F. Dalton and Martha Grady Dalton, a school teacher, occupied the house for many years.
This house was bought and moved to this location by the Daltons in the 1960s.  Originally, this house was near South Square Mall and was sold to make room for the construction of the mall.  .On June 26, 2018, Francine Davis, trustee of the Martha Dalton Trust and executor of Martha Grady Dalton Estate sold the house to Maze Hill LLC.  Ms. Davis is the daughter of Martha Dalton.
The new owners converted the basement into two apartments units, with the main house remaining the same.  The property is now a rental property.