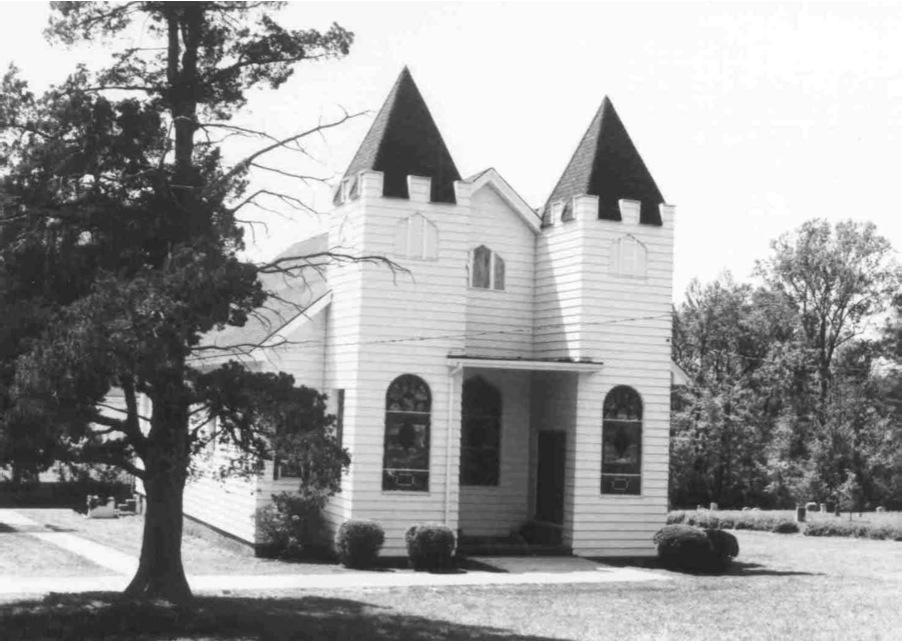 In 1892, a group of African-American worshipers organized a Sunday school in a log cabin beside the Norfolk and Western Railroad tracks one mile south of Bahama. The structure also served as an elementary school for black children. By 1915, the congregation had acquired land and constructed a small building at the site of the present church. As membership grew, a larger sanctuary was badly needed and Pastor Thomas Carr Graham initiated the Lord's Acre plan in 1935. Families, or groups of members, were asked to plant an acre, or a plot of land of any size that was to be "prayerfully cultivated and kept separate at harvest time." Proceeds from the sales of crops grown on each of the Lord's acres were reserved for the construction of a new church. In September 1938, the earlier church was demolished and the new sanctuary begun. Worship services were moved to the Little River High School until the new church was completed four months later, in January 1939. The congregation continued the Lord's Acre plan and paid the entire mortgage within two years, a remarkable accomplishment during the Depression era.
Two bold crenellated towers capped by pyramid roofs, a motif frequently found in African- American churches, dominate the broad-gabled entry facade of the rectangular building. Twin doors beneath a center stoop, opposite one another on the side of each tower, open into small vestibules from which two aisles lead to an altar at the far end of the sanctuary. Around the building, stained glass windows incorporate Gothic Revival arches; an arch-capped window is found in the center of the front facade, and arches are incorporated into the designs of windows at the bases of the towers and on the long walls of the sanctuary (installed in 1973). The brightly colored windows are accentuated on the interior by white walls and ceilings and dark wainscoting and pews. In 1949, an education building was added to the rear of the church, and in 1970, the entire structure was covered with aluminum siding.
A baptistry inside the church has replaced the concrete pool used by earlier generations.
A large cemetery north of the church contains fieldstone, concrete, and manufactured stone markers. Among the earliest stones are those inscribed for Aaron Reams and Polk Brandon; both men died in 1929.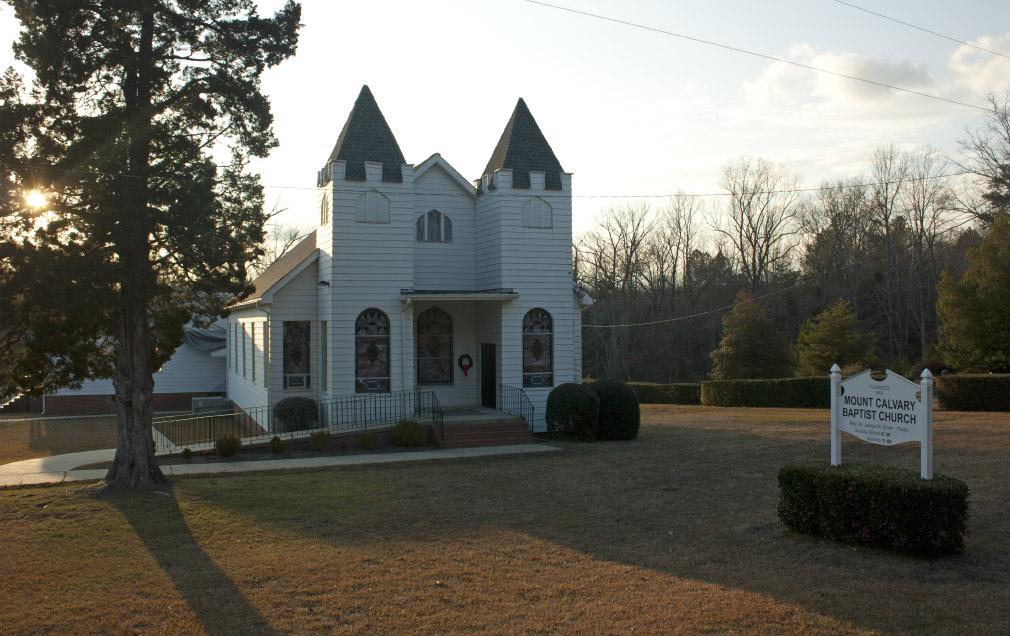 01.01.12