The small town of Bahama evolved much as Durham did: a crossroads settlement that solidified its position as the center of (very) local commerce with the addition of a rail line.

This rail line was the Durham and Lynchburg railroad, which was established around 1890. This line branched off from the main North Carolina railroad line through Durham just east of the core of Durham, near where Prattsburg had been located. (A small segment of this line, which runs past Golden Belt and the John O' Daniel Hosiery Mill is still in operation in Durham, I believe only as a siding for Southern States.)

The Durham and Lynchburg Railroad established small depots in Durham County at Willardsville, just to the east of Orange Factory, another near a small crossroads community originally established around 1750, known as Balltown (located at the juncture of the Raleigh-to-Roxboro and the Hillsborough-to-Oxford Roads), and a third at Rougemont.

The new station at Balltown became a focal point for some additional growth, and the older crossroads community 1 mile to the south, known as both Round Hill and Hunkadora (one of my favorite lost Durham names) faded in importance.
 

1887 Map showing Hunkadora, and the Ball property at the crossroads.
(Courtesy Duke Rare Book and Manuscript Collection. Scanned by digital Durham.)

The former Balltown community became known as Bahama, pronounced Ba-Hay-Ma, a portmanteau from the surnames of three prominent area families, Ball, Harris, and Mangum. By the beginning of the twentieth century, Bahama had grown to establish a post office, the A. W. Tilley and Turner and Hill stores, a graded public school with three teachers, and the Tilley Brothers' Roller Mill. The Durham and Lynchburg railroad became the Durham and Northern Railroad, and later the Norfolk and Western railroad.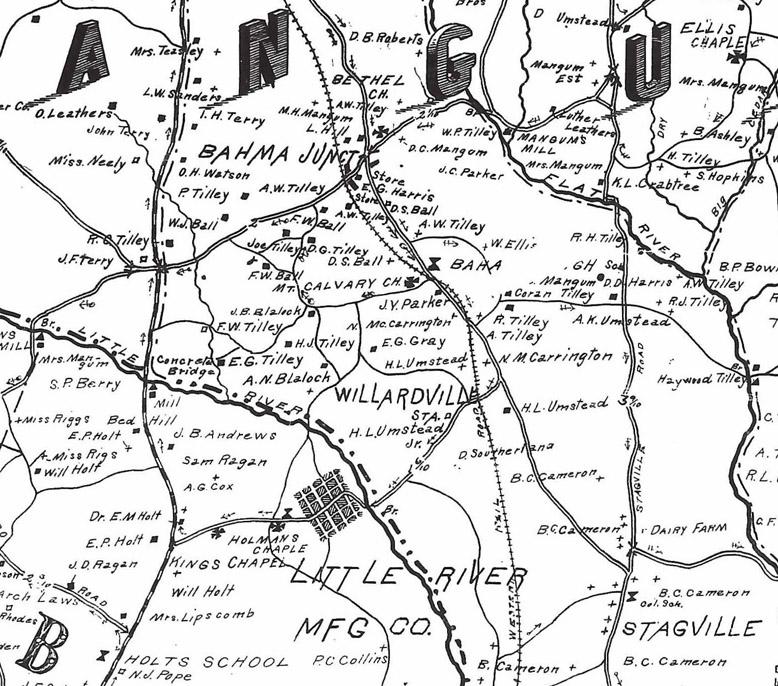 1914 Map showing 'Bahma' junction.
(Courtesy University of North Carolina)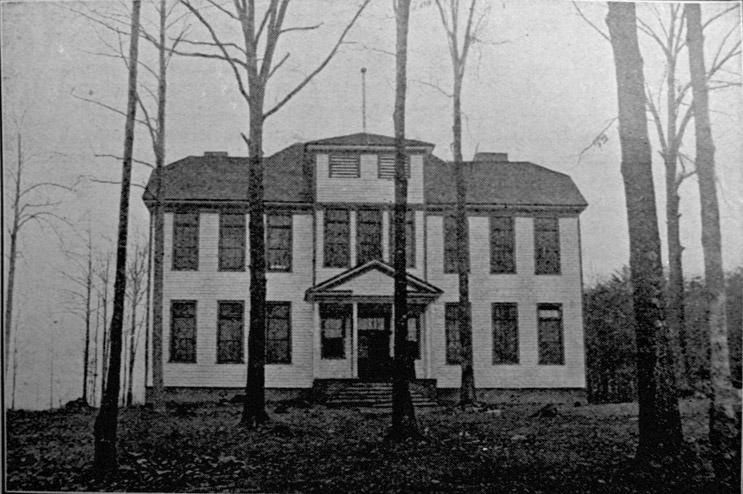 Bahama High School, 1910s

Following World War I, the Umstead Bothers' converted the Roller Mill into the Bahama Milling Company, which, under the ownership of Bradley Mangum, continued operations into the mid-twentieth century.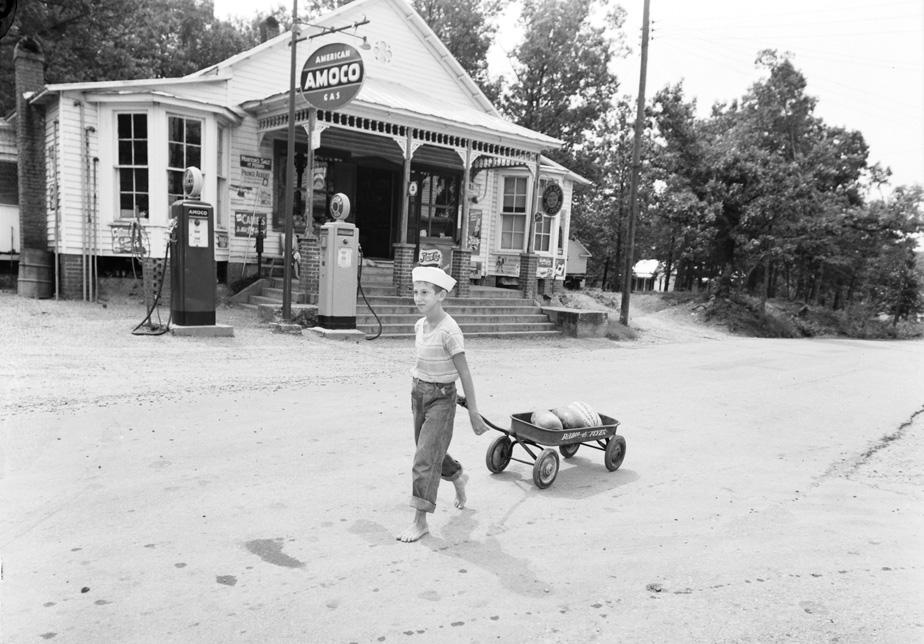 Teasley's store, 08.27.52
(Courtesy The Herald-Sun Newspaper)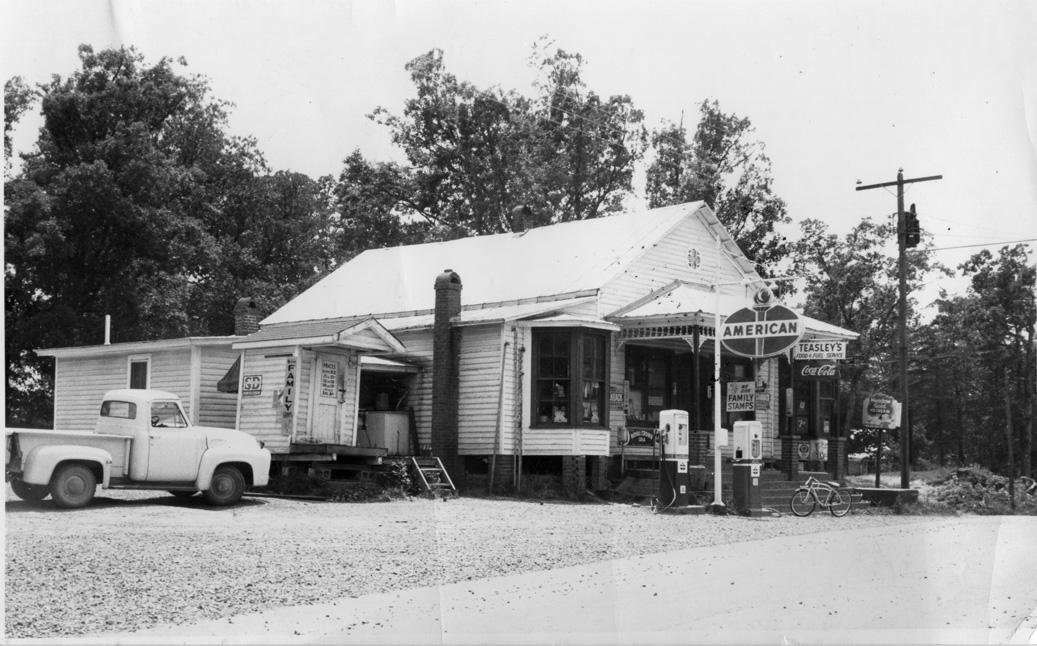 Teasley's store, late 1950s/early 1960s.
(Courtesy Bob Blake)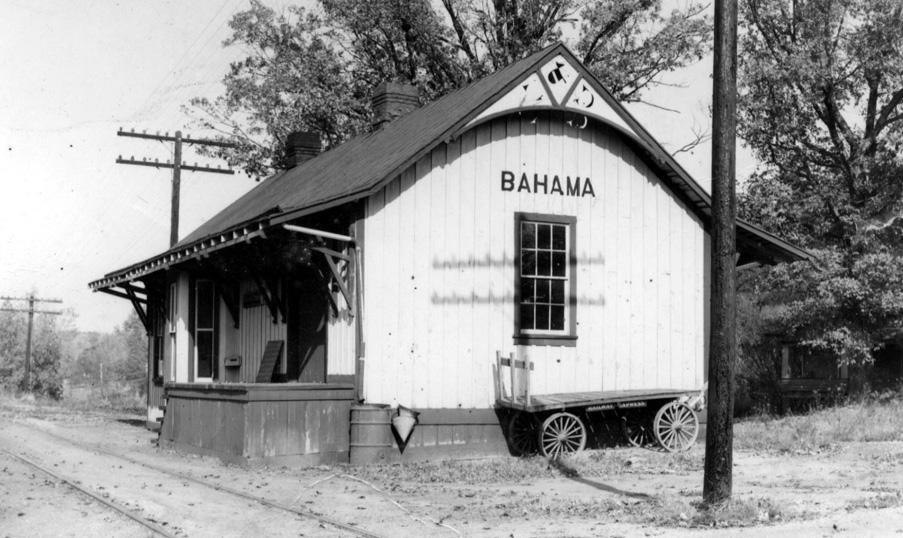 Bahama train depot, 1950s.
(Courtesy Robby Delius)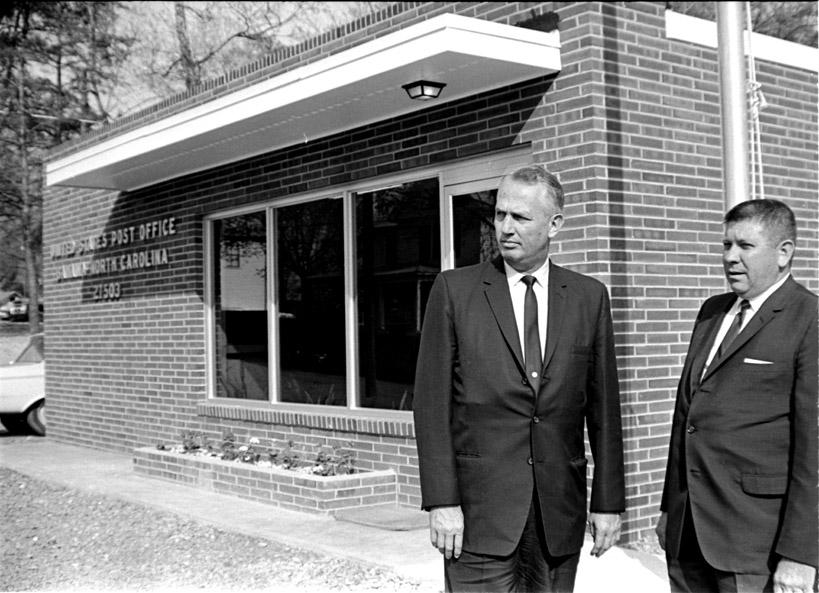 Dedication of the then-new Bahama post office, 04.17.66.
(Courtesy The Herald-Sun Newspaper)

I don't know when the Norfolk and Western Line north of Durham was abandoned, but it has been long enough for reasonably sized trees to have grown up through the tracks. The mill has been closed a long time as well, and the depot at Bahama was torn down.

Bahama has retained its small-town character and charm with a variety of late-nineteenth and early-twentieth-century buildings. The Parrish store evidently attained some renown in the early 1990s for hosting regular festive dances, leading to Bahama being profiled in media such as Life Magazine, National Geographic, Our State, Down Home in North Carolina, and Charles Kuralt's On the Road.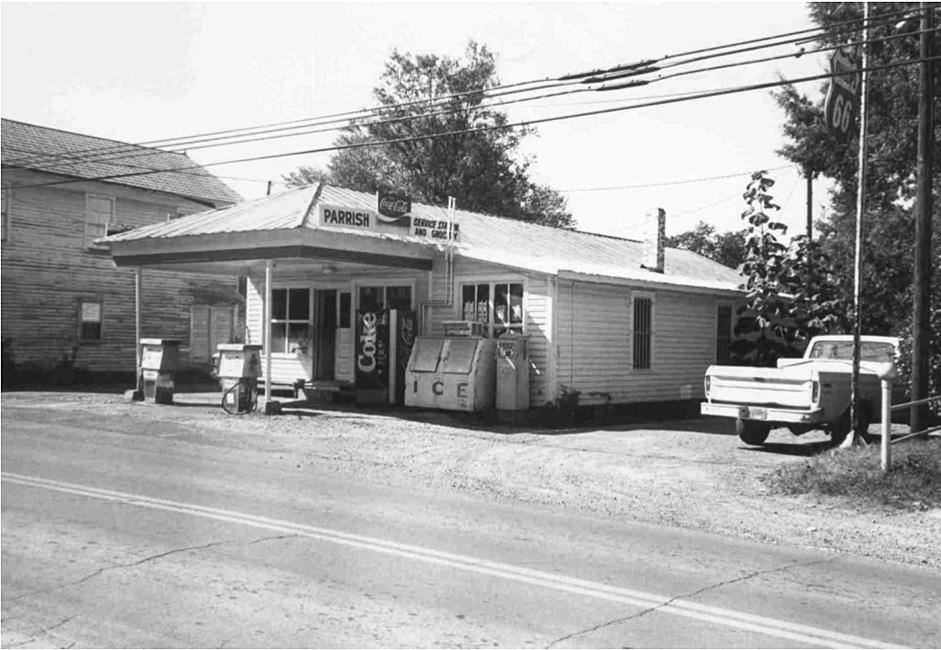 Parrish's Store ~1990.
(Durham County Historic Inventory)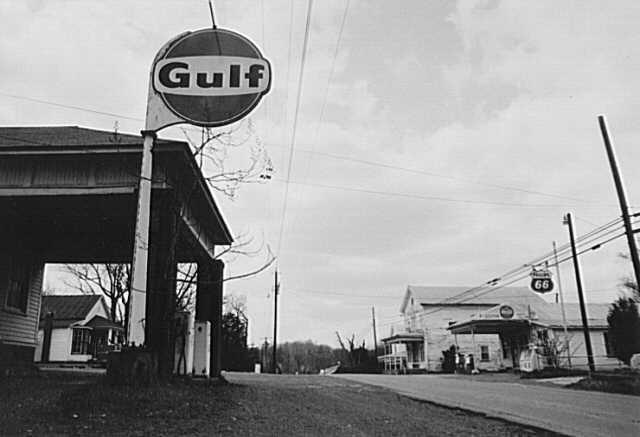 Bahama Road, 1980s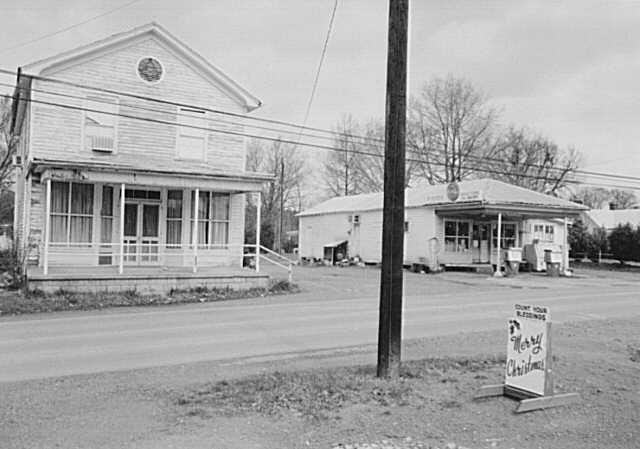 Bahama Road, 1980s

Parrish's store is now a gun shop, lowering Bahama's national profile. The town is a favorite spot of mine to swing through on a a nice drive through northern Durham county (if I could hack it, I'm sure it would be a great bike-riding waypoint.)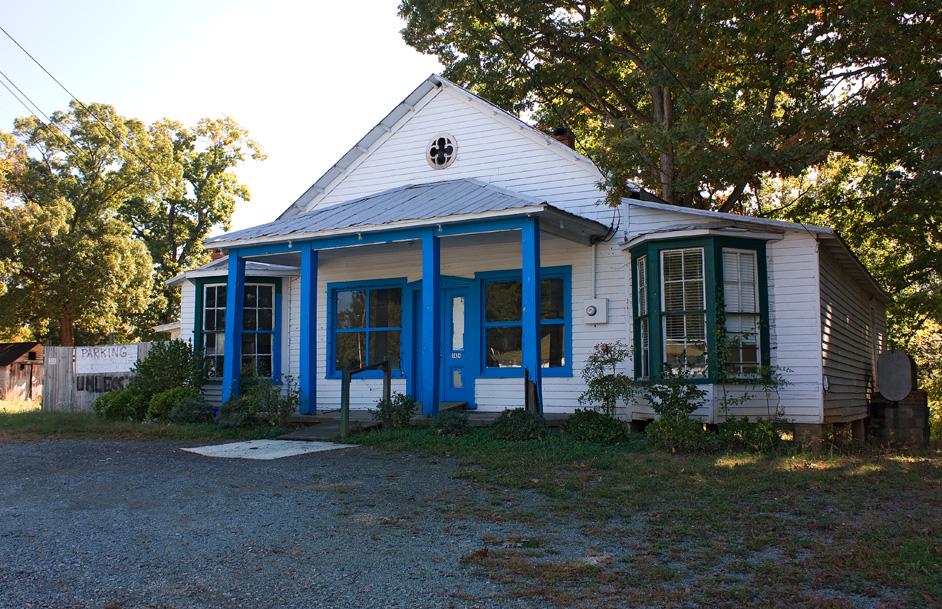 The former Teasley's Store, at 1424 Bahama Road, 10.26.08 - now owned by the Bahama Volunteer Fire Dept. (Hopefully not for one of those 'practice' burns.)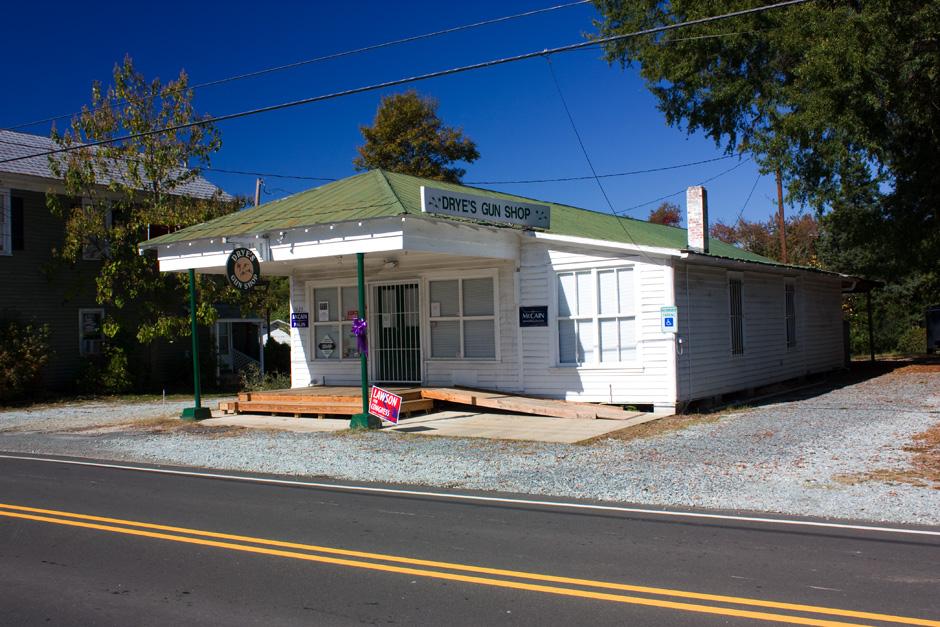 The former Parrish's store at 1425 Bahama Road - now Drye's gun shop, 10.26.08. You can tell that I took these pictures in October.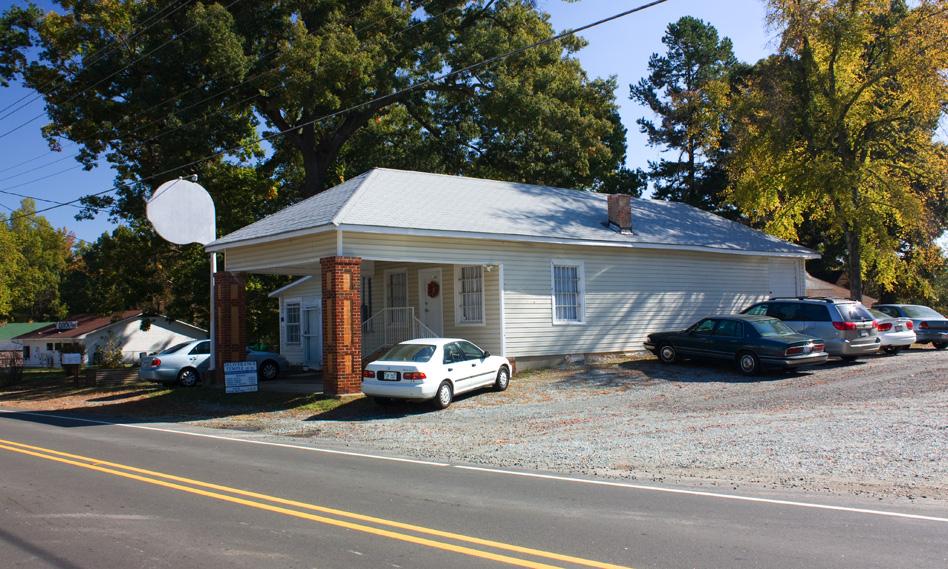 The former Gulf station at 1500 Bahama Road, now a church, 10.26.08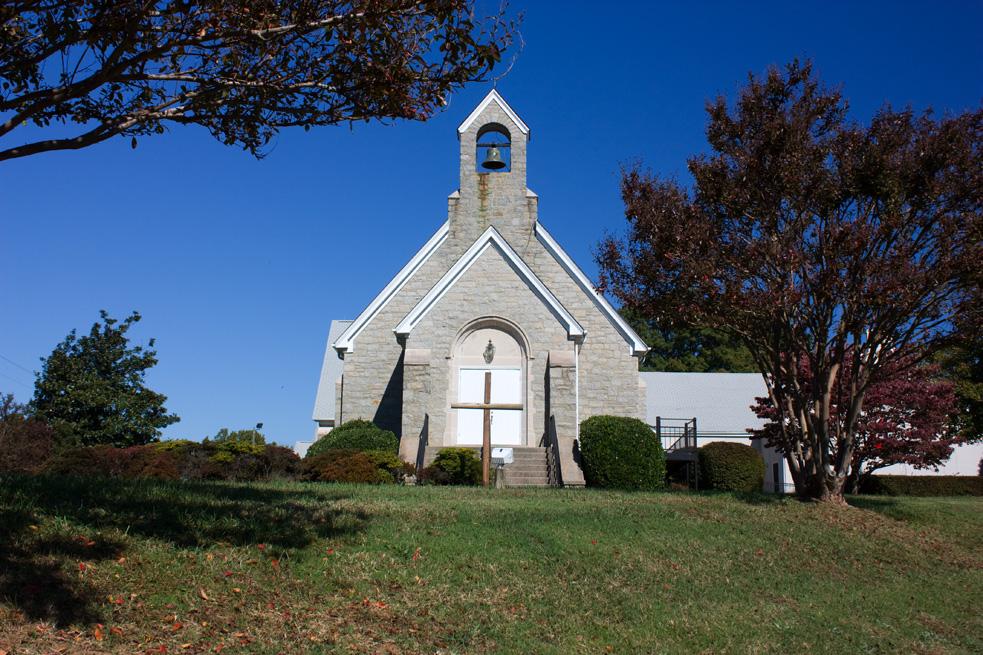 Mt. Bethel United Methodist Church. - 1605 Bahama Road, 10.26.08