Year demolished
1940-1960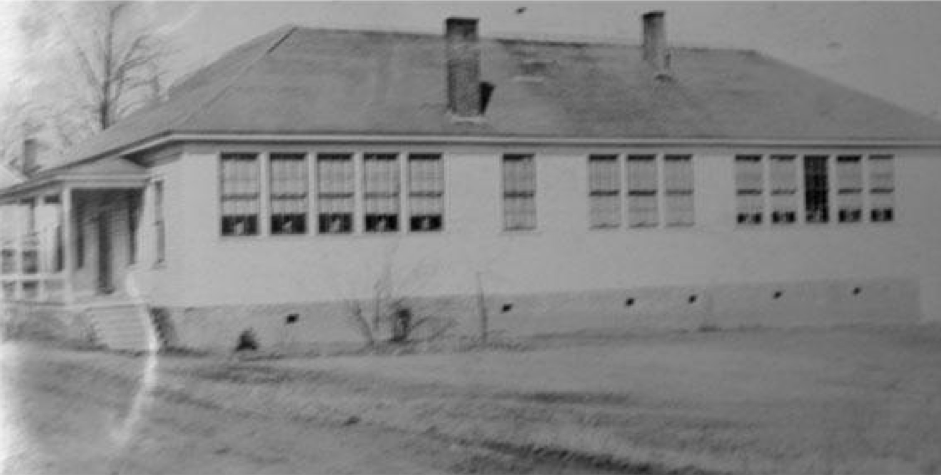 In the early years of the school, Thomas Michener and Frank Husband were employed as principals of this school, which served a large part of East Durham's African American community. Charles Moore, the independent State Inspector of Negro Schools, said that Durham County schools for African American students were among the worst in the state.  East Durham School was the only school with more than one teacher, and only 1/3 of the schools he visited in the county had desks. 
During the night and on weekends, the East Durham school also served as the site for Homemakers Clubs, which taught local residents about gardening and canning to aid in food rationing during the war, and also as a "moonlight" school which educated adults in the area. This Sanborn map shows the school, marked at this time as East Durham Public School (Colored). Note that the top of this map is West, and that where Sowell Alley is marked is now where 147 runs through. Sowell Alley used to extend much further and created a loop with Bailey Alley.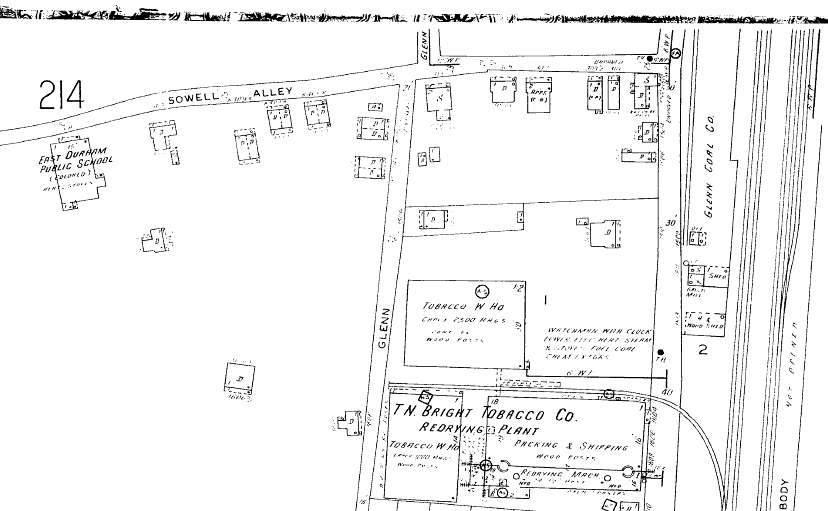 After East Durham became part of the city proper, it changed from a couny school to a city school, which provided even less funding. The lack of funding meant that the school deteriorated quickly, and by the 1930s it was falling apart.  The Carolina Times published an article about the deteriorating conditions on May 22, 1937, seen below. Note only the left-hand column in the first page is part of this article.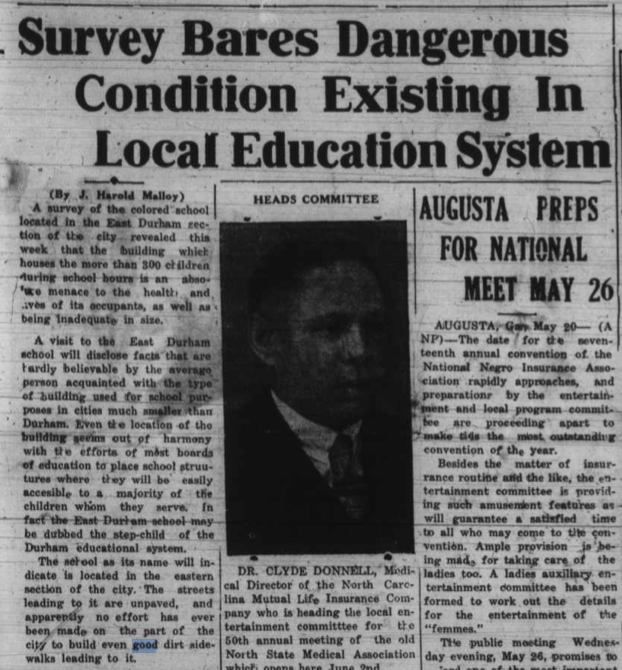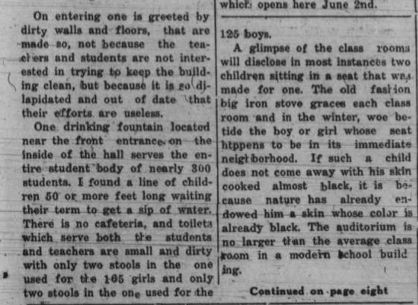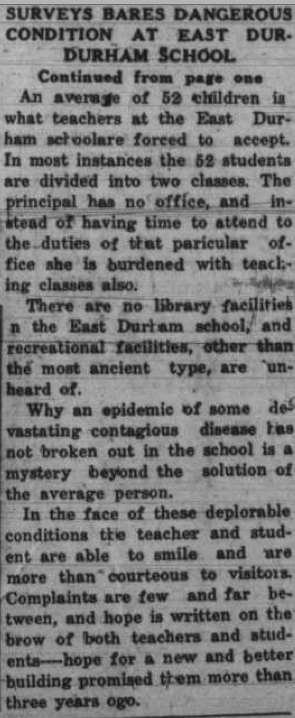 The school seems to have been abandoned by 1939-1940. In 1942 the address was listed as the home of a screen manufacturer, but was listed as vacant again shortly after. I am unsure when the building was demolished, but it's safe to say it was demolished prior to the building of 147. The lot remained empty until 2007, when this house ws built upon the lot: