Rendering of Club Boulevard School, 1949.

Club Boulevard School was built in 1950 - per the school website, Club Boulevard School was built in response to population growth after WWII, rapid development in Northgate Park, as well as overcrowding at George Watts and North Durham Schools.

The 5.6 acre site at Glendale Avenue and Club Boulevard was developed per the architectural design of Marion Ham - among the earliest schools in Durham to exhibit Modern architecture. Ham also designed 1223 Vickers Avenue that same year, and would go on to design the NC Mutual Life Building, built in 1964-5 - an award-winning modern design that was later sullied by the failure of its cantilevered corners.

Per the Club Blvd. website, "the original building cost $300,000 and was the first one-story school in the county. It consisted of the primary wing, which included the media center, the auditorium and the cafeteria."

Club first opened its doors in November 1950; the rear section of the school was added on in 1954, at a cost of $125,000.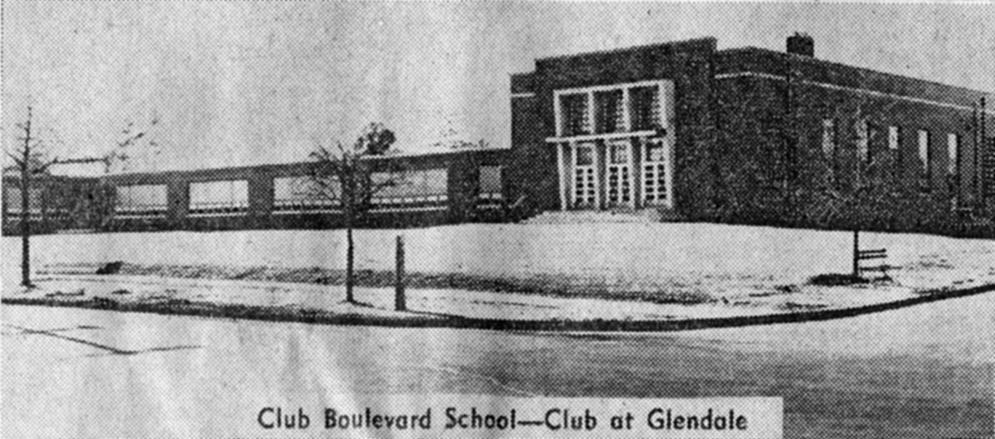 Club Boulevard School, 1953
1953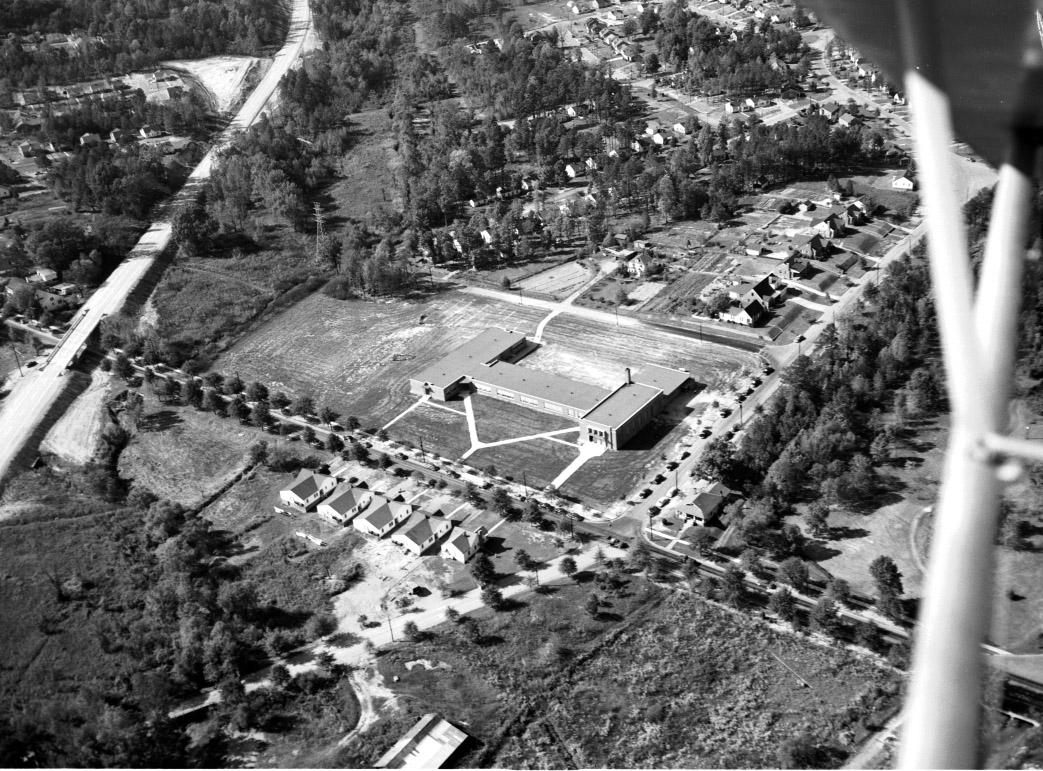 1950s aerial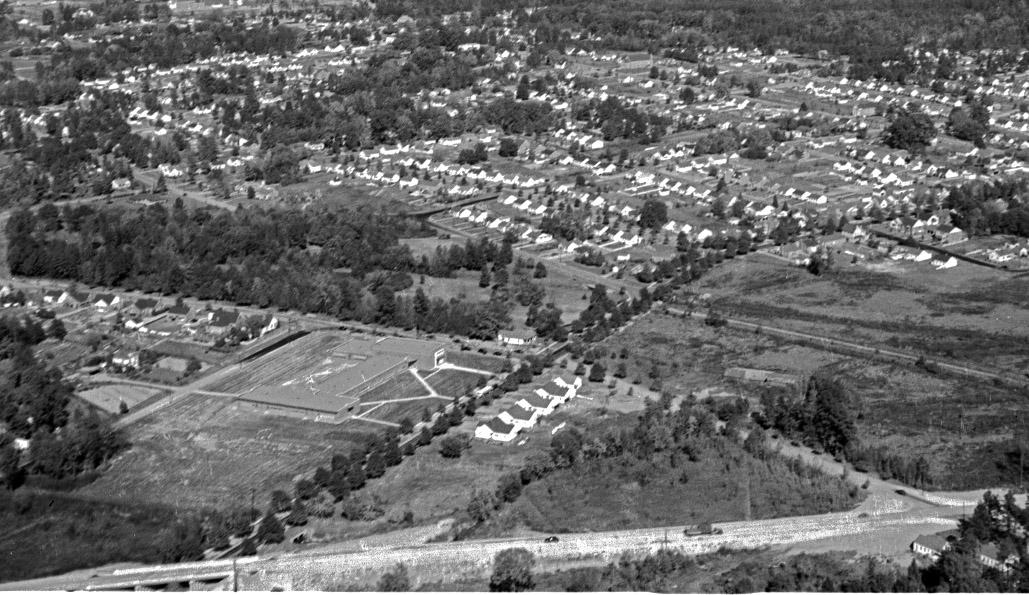 With Northgate Park in the background, 1950s.

Per the school website:

"In 1970, Club Boulevard was paired with East End School. Children in grades 1-3 attended East End and those in grades 4-6 attended Club. Twelve years later, the school grades were reorganized, and since then Club Boulevard has served students from kindergarten through the fifth grade. School enrollment peaked in 1966 with a total population of 607 students and 20 teachers."

In June 1994, Club Boulevard Elementary became a magnet school and was renamed Club Boulevard Humanities Magnet School.

At some point an architecturally unfortunate addition attached itself to the front of the school like a brick-and-mortar alien facehugger. While I am sure that it is quite functional, and the materials match, it leaves the previously interesting architecture a blocky mess. It's unfortunately typical of most of our schools in this country (I don't mean to pick on Club Blvd. in particular) - once stately structures that have been reduced to the worst in institutional architecture - like hospitals, but without the money to afford all of the glass and shiny steel.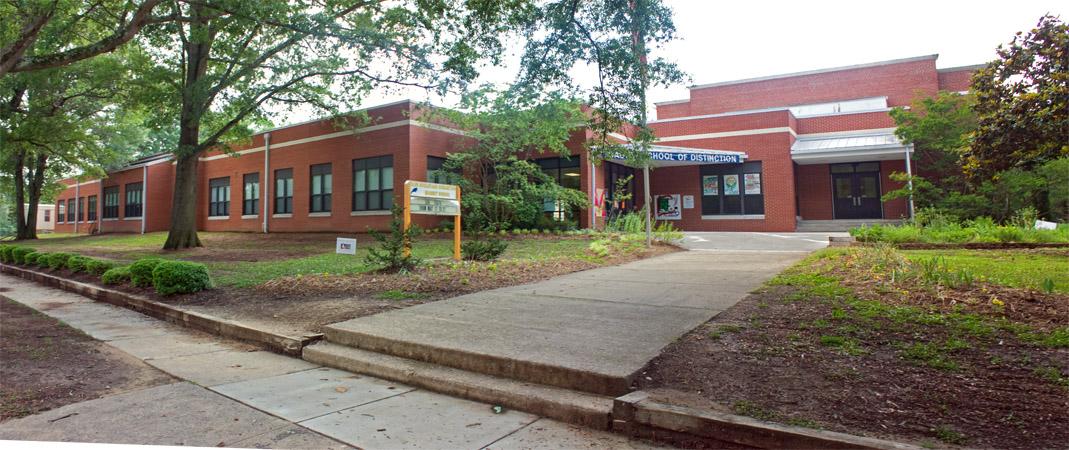 Looking northwest, 05.22.10.




Looking northeast, 06.26.10.

Find this spot on a Google Map.

36.019184,-78.897071