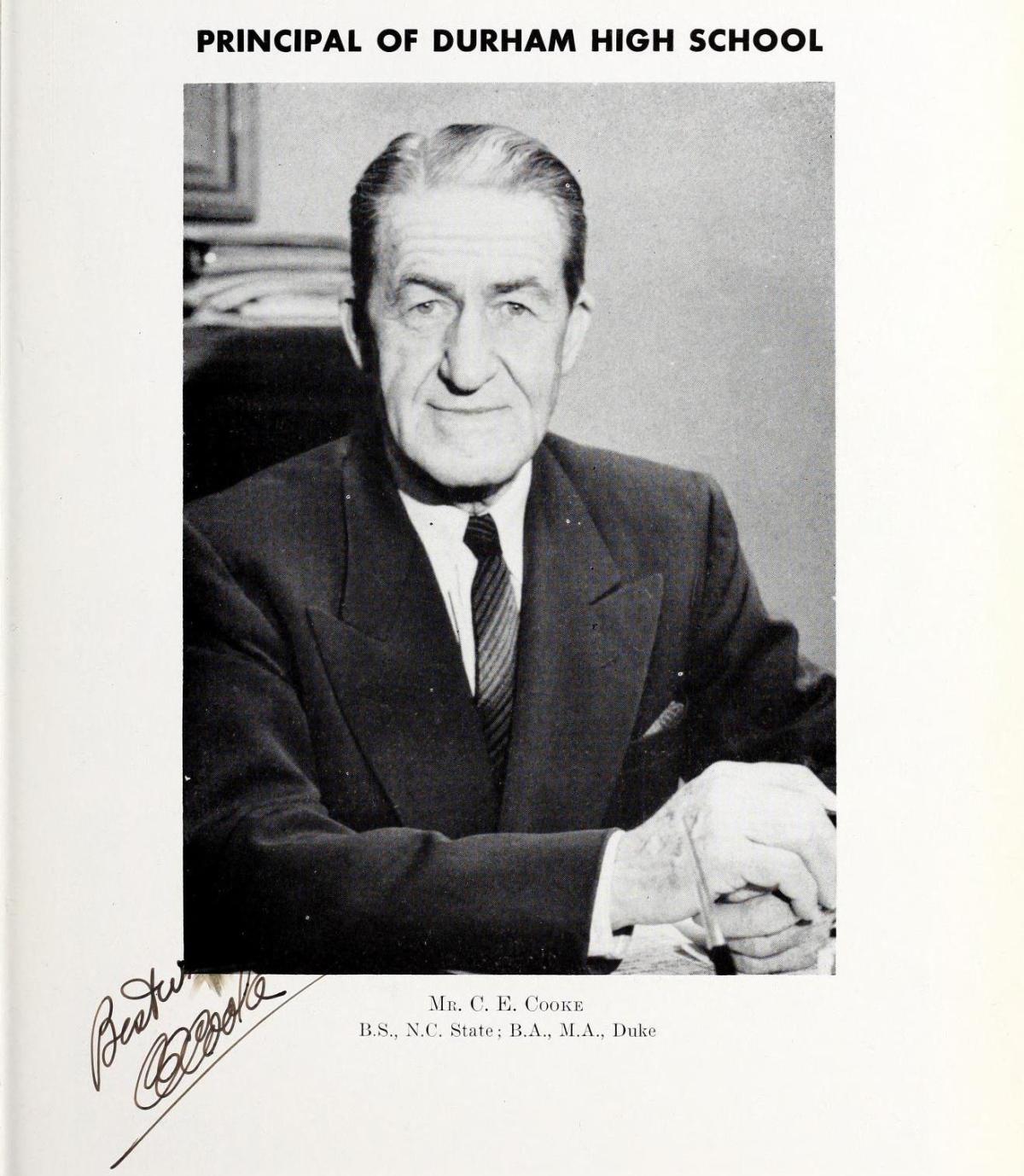 Born in the Alamance County town of Swepsonville, Cecil Edwards Cooke, Sr., came to Durham after service overseas in World War One and undergraduate studies at NC State, completing graduate work at Duke. His career as an educator began as a math teacher and coach at Durham High in 1923.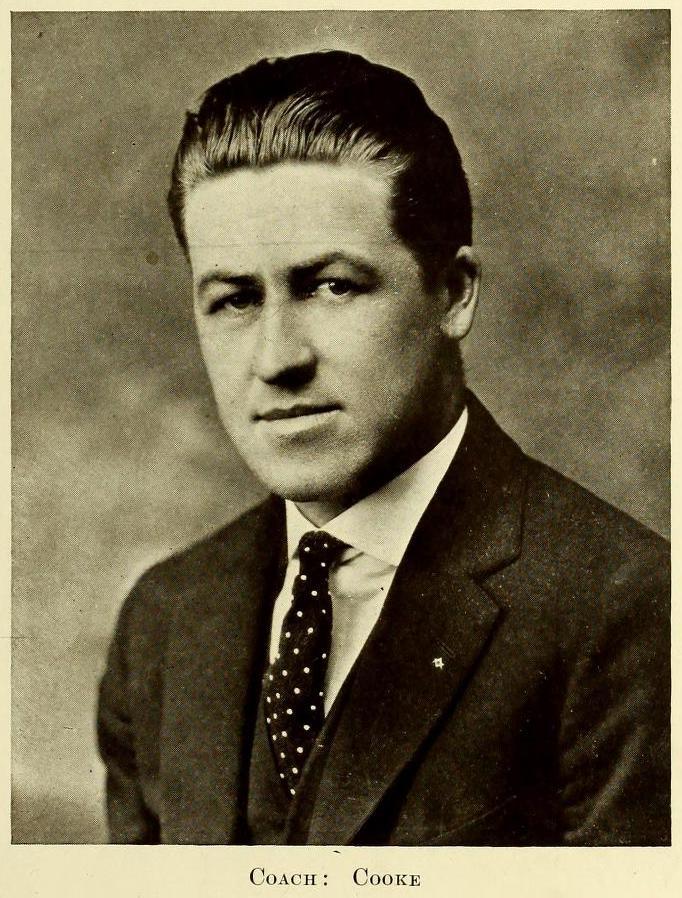 In 1929, Cooke wed a fellow teacher - Elizabeth Hobgood, daughter of a manager with Imperial Tobacco. He would go on to teach at East Durham Junior High and Carr Junior High before becoming a principal in the city school system - first at the Fuller School and then back at East Durham Junior High. With two decades of experience, he ascended to the role of principal at Durham High School in 1943, and would remain in that position until his retirement in 1961.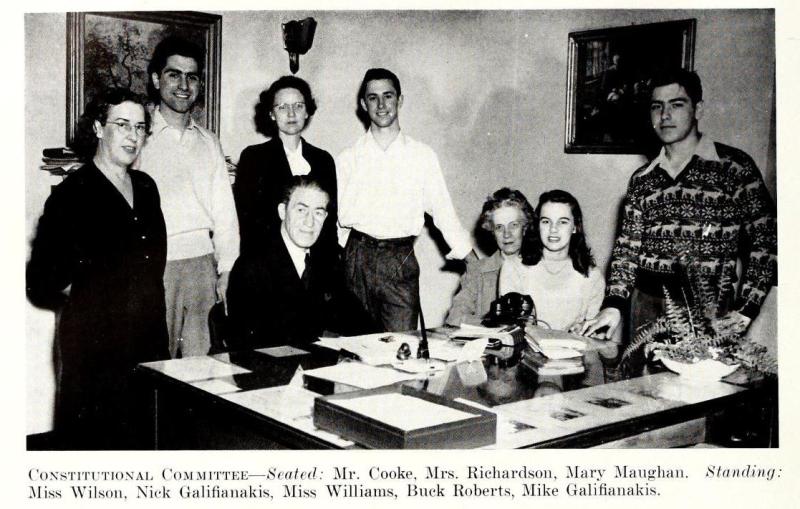 Among a number of changes during his tenure, he was head of the school when it implemented an integration-by-application system that led to the admission of its first African American students in fall 1959. The school expanded physically - with the addition of a new gym, auditorium, and science building - as well as nearly doubling the size of its student body (from 800 to 1500 according to a farewell note honoring Principal Cooke's tenure in the 1961 yearbook).
Cecil and Elizabeth Cooke raised their family in the Morehead Hill neighborhood, primarily at 907 Shepherd Street. Essentially next door to her parents in a house said to have been built for them at their marriage, the couple would later move into the Kuker-Hobgood house at 710 Morehead. The Cookes were active members at Trinity Methodist Church; according to his 1967 obituary the public school principal had also served as their church school superintendent for some 20 years.
Upon his death at age 71, Cooke was buried at Maplewood Cemetery.
 Feature photo - apparently signed by Cooke himself - from Durham High School yearbook, The Messenger, 1957 edition (Durham County Library, online via DigitalNC).