36.027653560538, -78.889657381398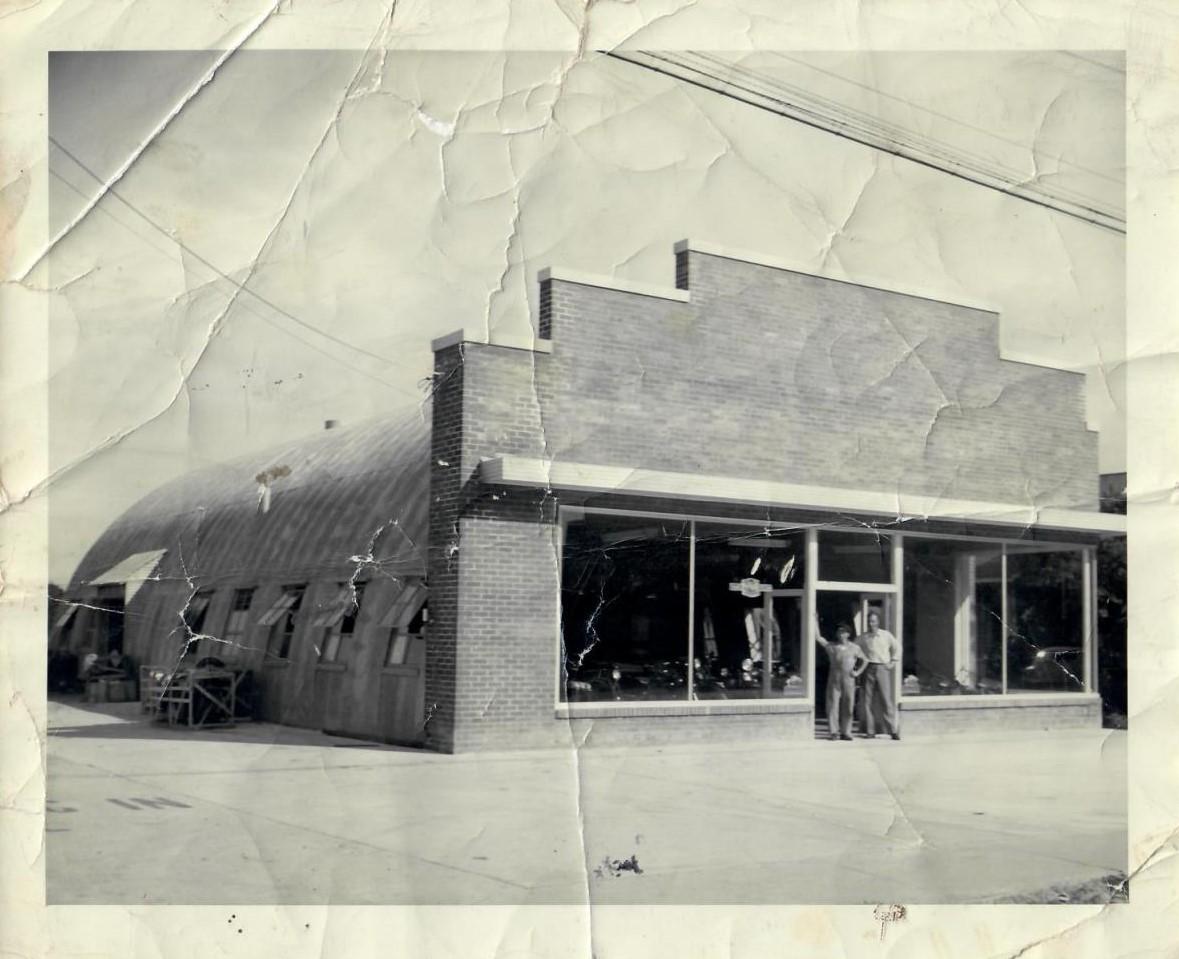 Spicer Motor Company co-owners Claude "Tiny" Pendergraph (left) and Ed Spicer (right) - Courtesy of Pendergraph Family Collection.
From Doug Pendergraph:
"2816 North Roxboro in Braggtown once housed Spicer Motor Company. Ed Spicer and my Grandfather Claude "Tiny" Pendergraph (pictured above) were good friends during and after the Second World War. The two men found a common interest in motorcycles while servicing Indians and Harleys for the troops in Europe. When they returned, they opened this business in Braggtown where they sold and serviced those same motorcycles as well as Cushman scooters and the newly popular Vespas. The building remains and is currently home to Brown Brothers Plumbing. The rear quonset hut portion has long been removed and replaced with brick and morter. After Spicer's death in the late 1960s, Tiny moved the business to Rougemont under the new name, Tiny's Motorcycles. It was operational until the late-1980's when my Uncles finally closed the doors. The building remains there off of Red Valley Drive."
The partnership between Spicer and Pendergraph seems to have had roots in the years just before the War, when the business was based on West Chapel Hill Street.  This expanded location north of town first appears in the 1948 city directory.