One of my favorite houses in Durham, the Albert Wilkerson house, was built around 1910 by Albert Wilkerson, one of the first Durham building contractors who had earlier lived on what became Wilkerson Avenue (named after him.) He built this house after the earlier structure was destroyed by fire. Wilkerson is known to have built Washington Duke's home Fairview and the Epworth Inn on the Trinity College campus.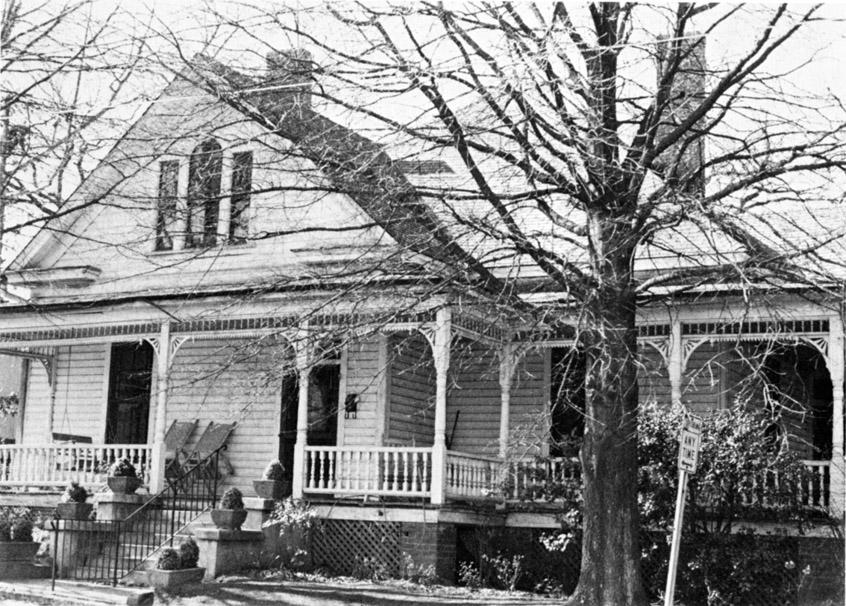 Despite the very unappealing commercial strip just north of this structure on the north side of West Chapel Hill St., this structure remains seemingly intact.
This one-story, Queen Anne-style house is three-bays wide and triple pile. It has a high, hipped roof with projecting bays on the front (east) and right (north) sides. A highly decorative porch wraps around the front and right sides of the house, supported by turned porch posts with Queen Anne-style brackets, a spindle frieze, and a turned porch railing. The front door is a multi-light-over-panel with some colored glass panes and features a matching transom. The projecting bay on the north side of the house has canted walls and a second entrance from the porch. The house retains original molded wood weatherboards and twenty-four-over-two wood windows. A Palladian window is centered in the front gable. The earliest known resident of the house is Albert Wilkerson in 1907. Wilkerson was a contractor by trade and is believed to have constructed the house himself. The Wilkerson family lived in the house through at least the 1940s.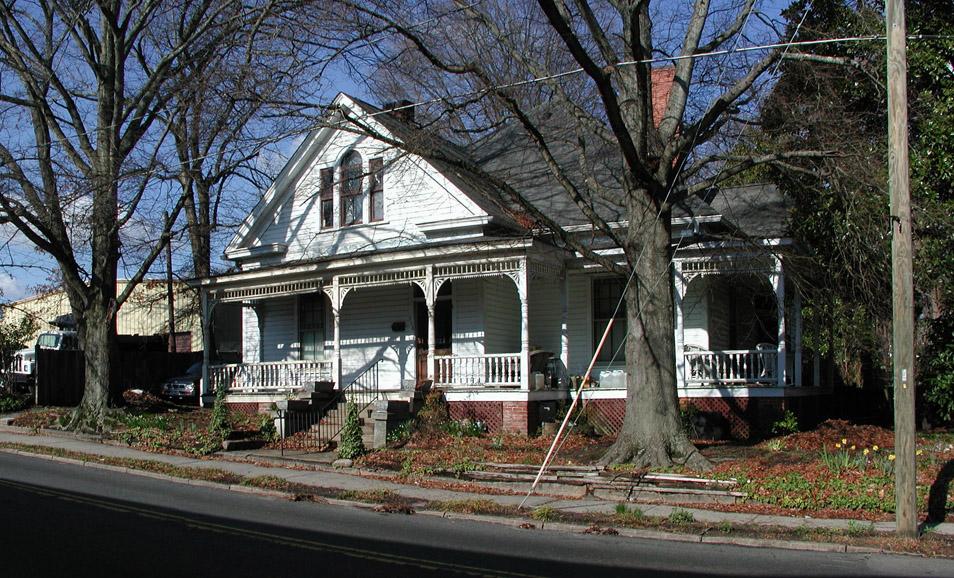 Durham doesn't have many single or 1.5 story Victorian/Queen Anne structures with anything approaching this level of detailing. I'm thrilled that this one has survived.