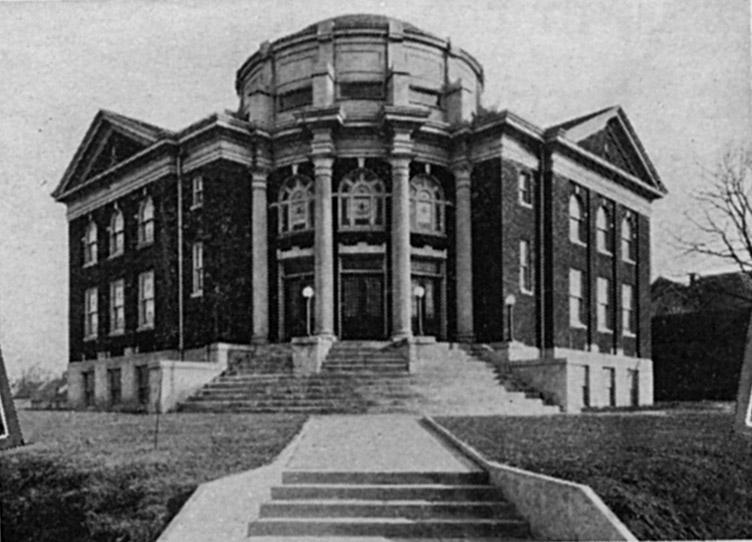 Looking southeast from Aniger Avenue and South Alston, 1926.
(From "Durham: Center of Industry and Education")

Likely my favorite church building in Durham, the Asbury Temple United Methodist church was built around 1925 on the southeast corner of Angier Avenue and Alston Avenue. Simple neoclassical wings extending at right angles toward Angier and Alston frame an entrance that the Architectural Inventory terms "baroque" - almost a byzantine appearing dome (which makes me think of a Turkish mosque) sitting above a curved entrance facade supported by large columns framing 3 doorways. Wow.

The congregation organized in the 1880s as the Commonwealth Methodist Episcopal Church, likely after the Commonwealth Cotton Manufacturing Company - the factory building was located ~2 blocks away. However, the Commonwealth Cotton Company was on the wane by the early 20th century, and the congregation changed their name to Branson Methodist Church in 1904. The church was named in honor of WH Branson who had been director of both the Durham Cotton Manufacturing Company (located further east at Driver St.) and the Pearl Cotton Mills (located at Trinity and Duke.)

The congregation of this church diminished considerably with the waning of East Durham as a thriving community later in the 20th century. It, at some point, became the Asbury Temple United Methodist Church. It currently has an active congregation engaged with the commuity around it.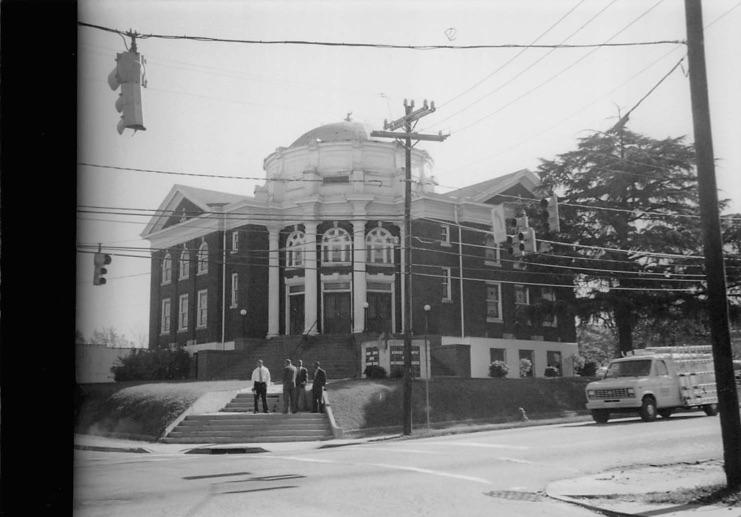 2000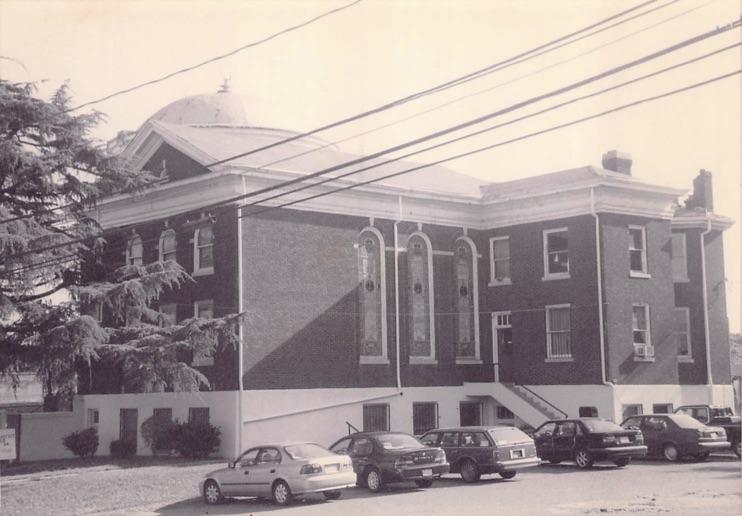 2000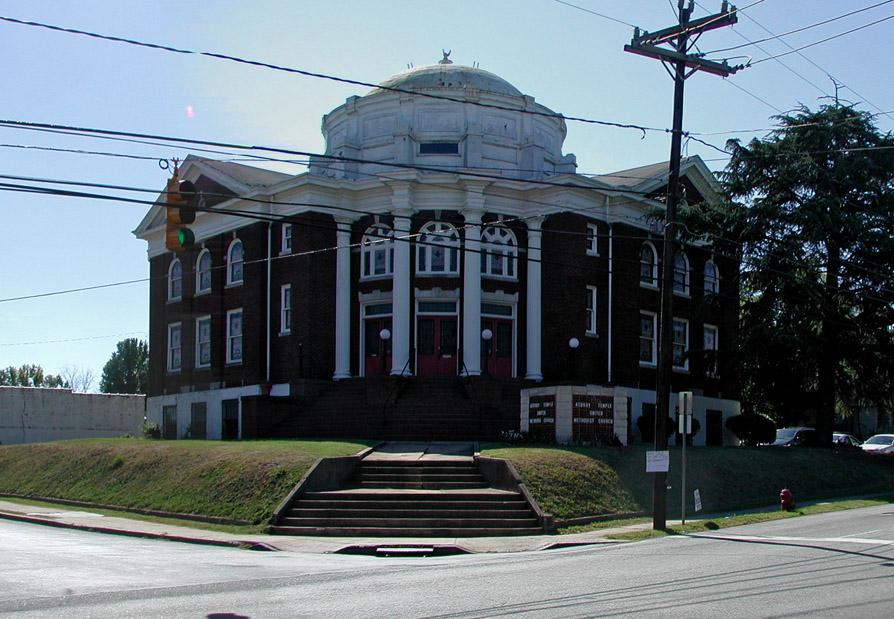 Looking southeast from Angier Avenue and South Alston, 2007.