Hood Street, originally called Parrish Place, was a street of large houses at the eastern edge of the East Downtown neighborhood anchored by mansions on East Main and Dillard Streets. Around 1900, the street was put through an area that had held JR Reams' tobacco prizery house.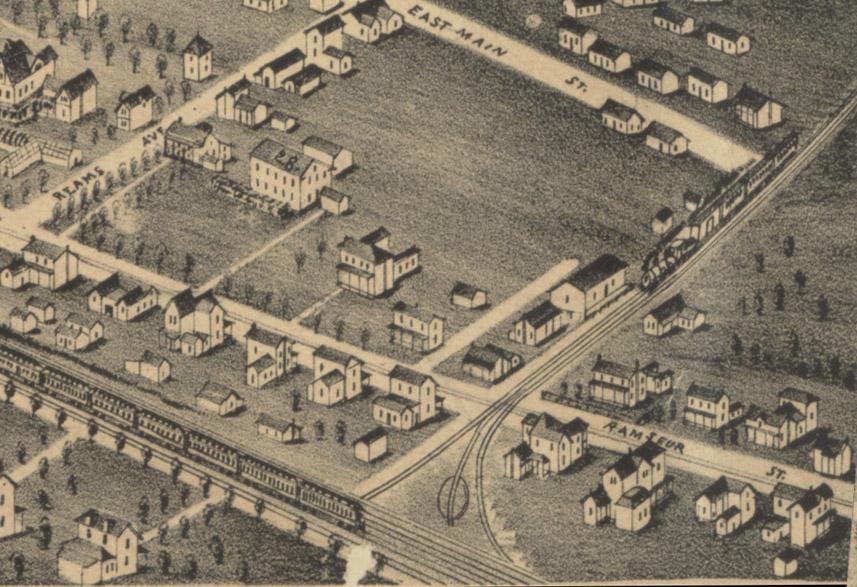 1891 - the prizery house is labelled #28. Reams Ave. later became South Elizabeth St.
(Courtesy Duke Archives)

Below, the street in 1937 (west is at the top) showing the outline of sizable houses mostly built between 1900 and 1920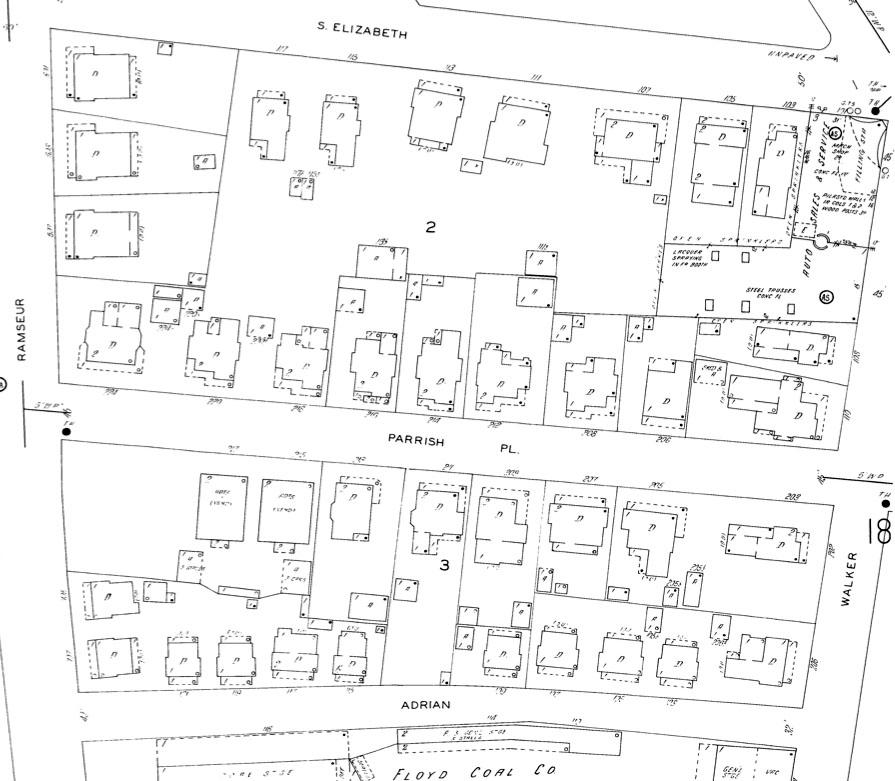 The houses on Parrish Place were not quite as lavish as the mansions to the west, but large enough to reflect the fact that they were one block to the east of Julian Carr's Somerset Villa.

By the 1930s, this area had already begun to change with the growth of downtown, resulting in retail/commercial growth along East Main St.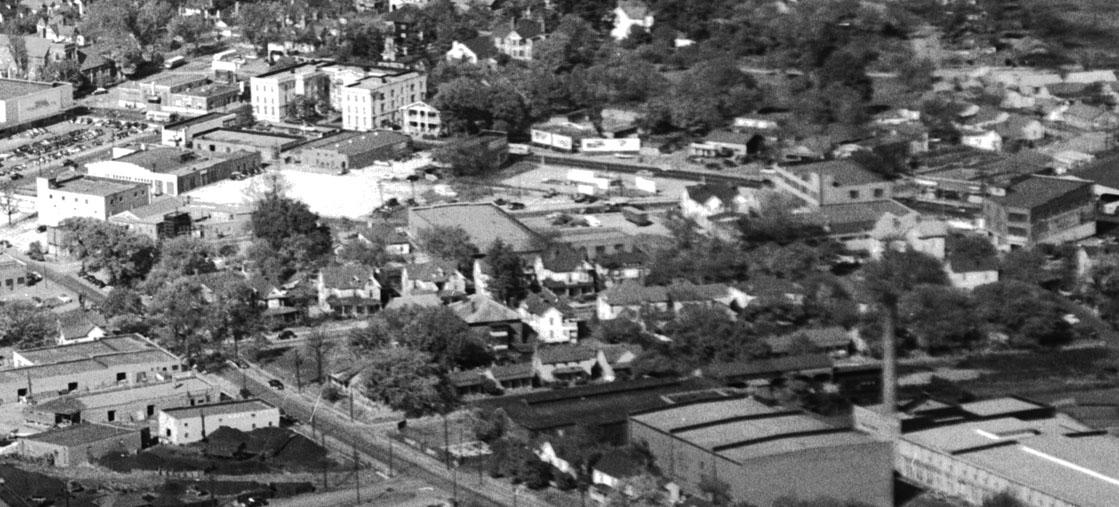 Looking northwest from the railroad tracks, 1950s - the houses that line Parrish Place are visible, with Ramseur running from back left to foreground right. Also visible are a number of previously profiled locations - Hosiery Mill No. 6 in the foreground, the trolley barn, Franklin Ct. apartments, the union bus station, St. Philip's, and Sears (now the health dept.)
(Courtesy Herald-Sun)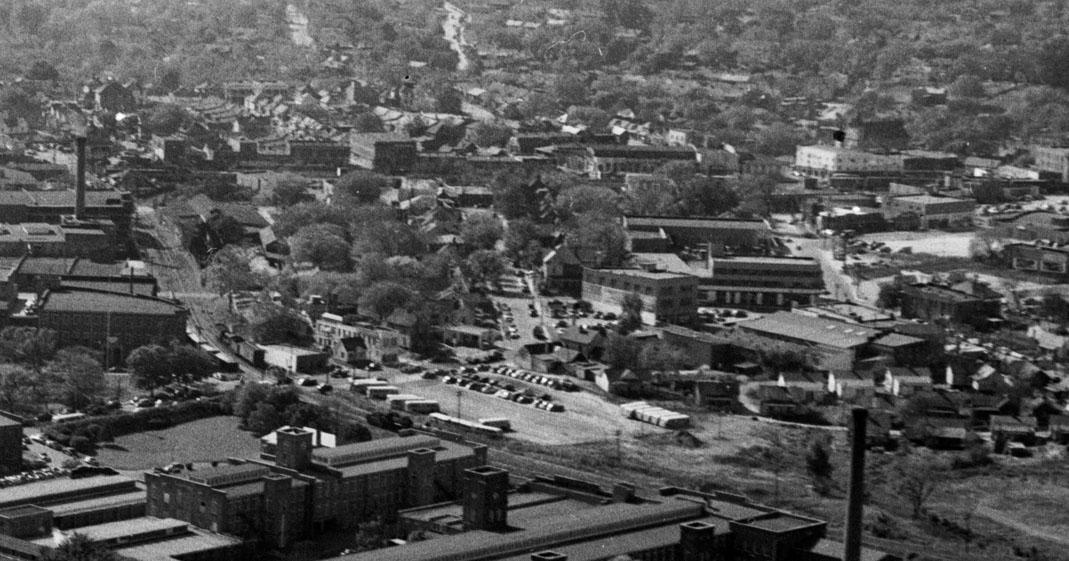 Looking southwest from above the Golden Belt Hosiery Mill, straight down Parrish Place/Hood St. Fayetteville/Elizabeth as they exist today have not been cut through yet in this 1950s photo - East Main is the cross-street in the foreground.
(Courtesy Herald-Sun)




Looking southwest from above the Durham Hosiery Mill No. 1
(Courtesy Herald-Sun)