35.989787447352, -78.894925218341
Year demolished
1984-1991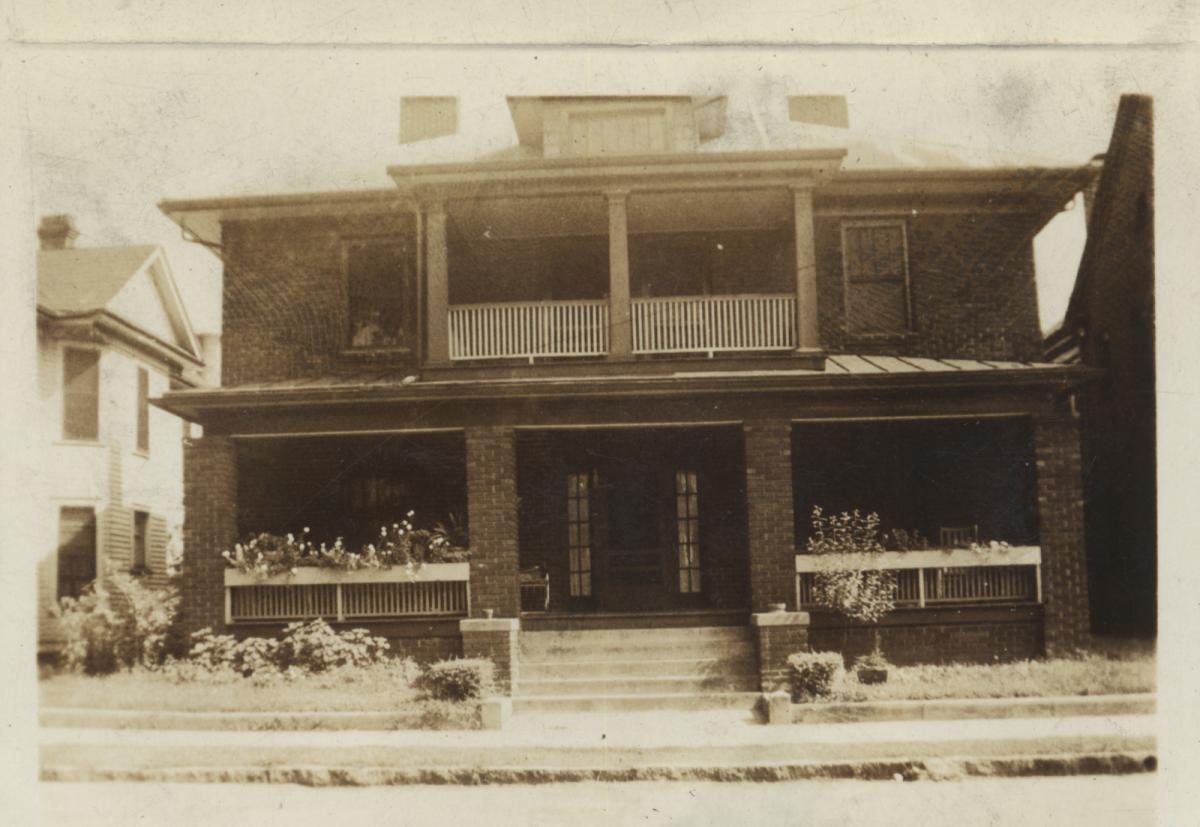 215 Parrish Place in 1939 (Courtesy of private family collection).
Two brick apartment houses were added to a row of earlier homes along Parrish Place - on the south side of the street near its intersection with Ramseur - in the mid-1920s.  According to the recollections of a resident who lived at 215 Parrish Place around 1940, "The house was divided into apartments and the front door led to a large central hallway with stairs to the 2nd floor. The downstairs apartments each had glass French doors."
The street was among several dozen in Durham subject to name changes in the late 1950s, taking its current name as Hood Street.  A 1960 rental notice offered the three-bedroom, one-bathroom, upstairs apartment here for $35 per month.  Non-residential development had already taken hold around this block, and in the decade that followed, many of the remaining houses on Hood and Ramseur were demolished.
Late 1970s aerial image looking southwest across East Main Street (Courtesy Mark and Sheila Carpenter).  The brick apartment houses at 215 and 217 Hood Street are visible near the upper left.  The last of the earlier, frame structures - 209 Hood - is below them at middle-left.  In the foreground and center, respectively, are the Carpenter Chevrolet building and truck garage.
NC Department of Transportation aerial photographs indicate the structure stood as late as August 1984, but had been demolished by January 1991.