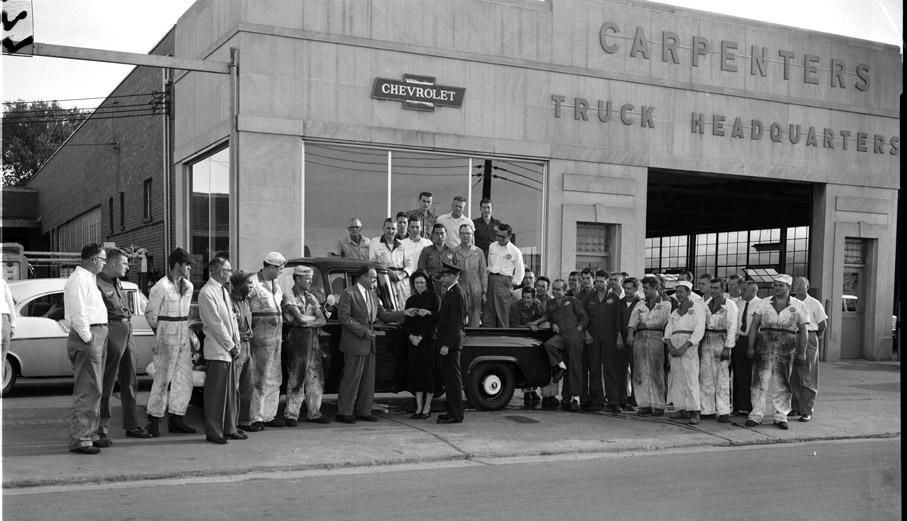 1950s (Courtesy Herald-Sun)
The Carpenter Truck Garage was built in 1948 as an expansion of the Carpenter Motor Company dealership. A separate building from the 1910s-20s era original dealership, it is a fine example of an art deco facade with steel frame multilite windows along both sides of the building.
As of 2013 the building was threatened with demolition for a relocation of the City of Durham police department.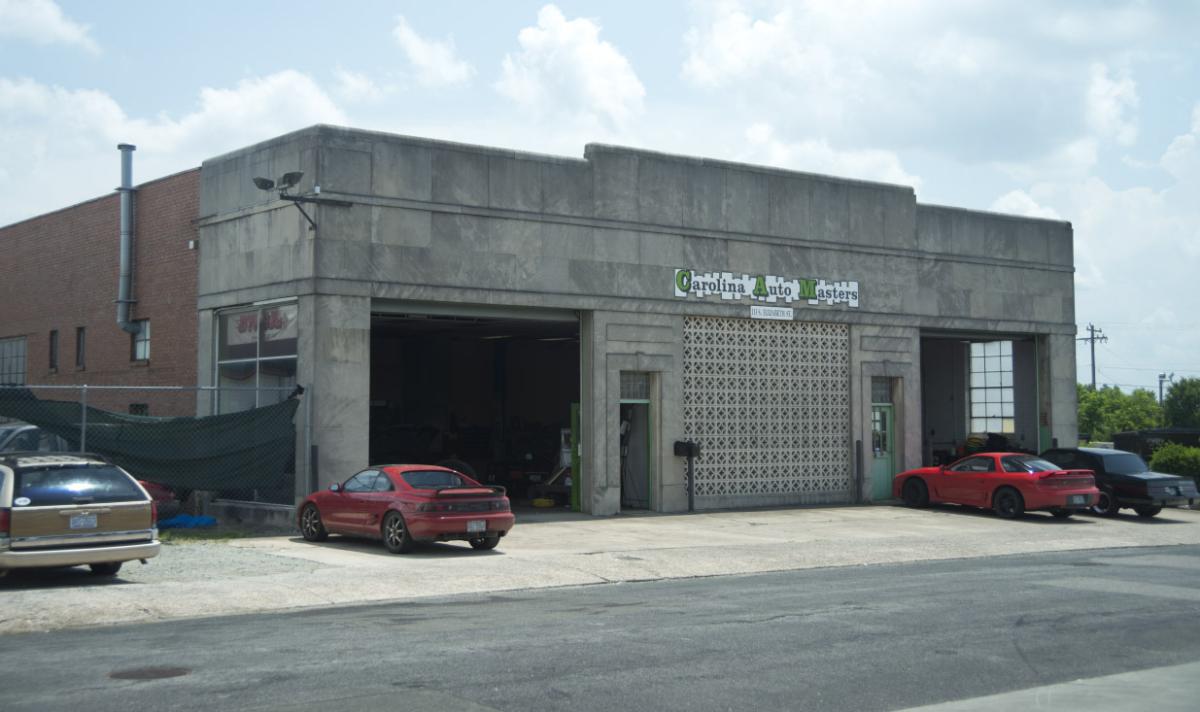 06.25.13 (Photo by Gary Kueber)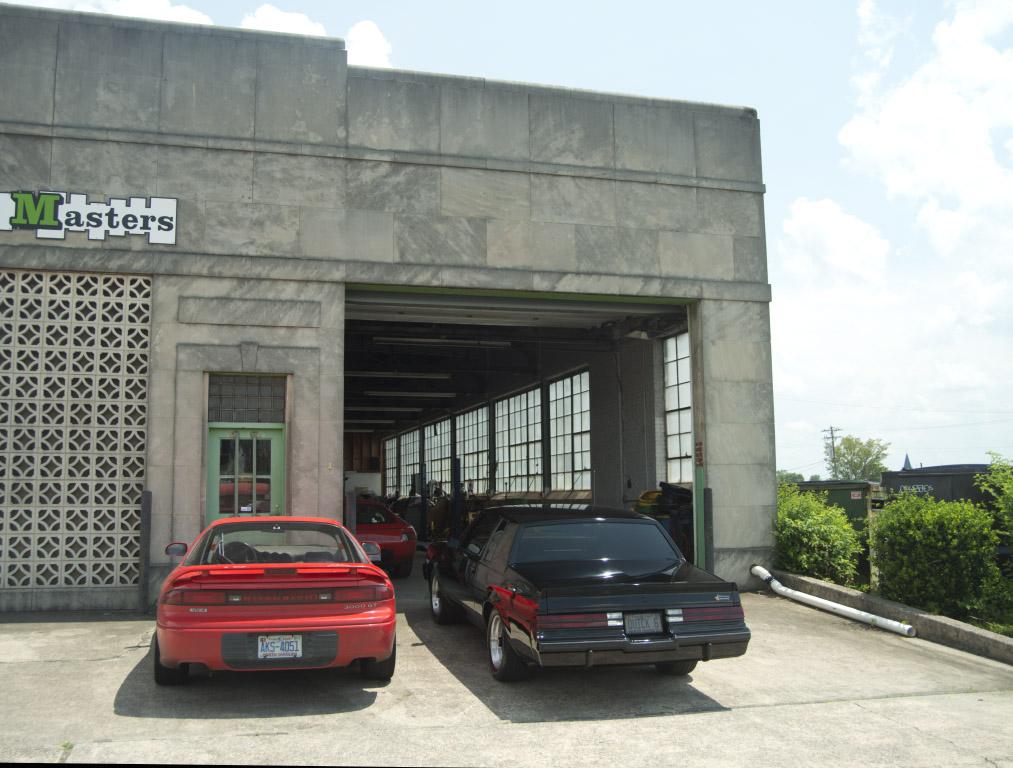 06.25.13 (Photo by Gary Kueber)
This building, along with all of the other buildings that constituted Carpenter Chevrolet, were demolished in 2016.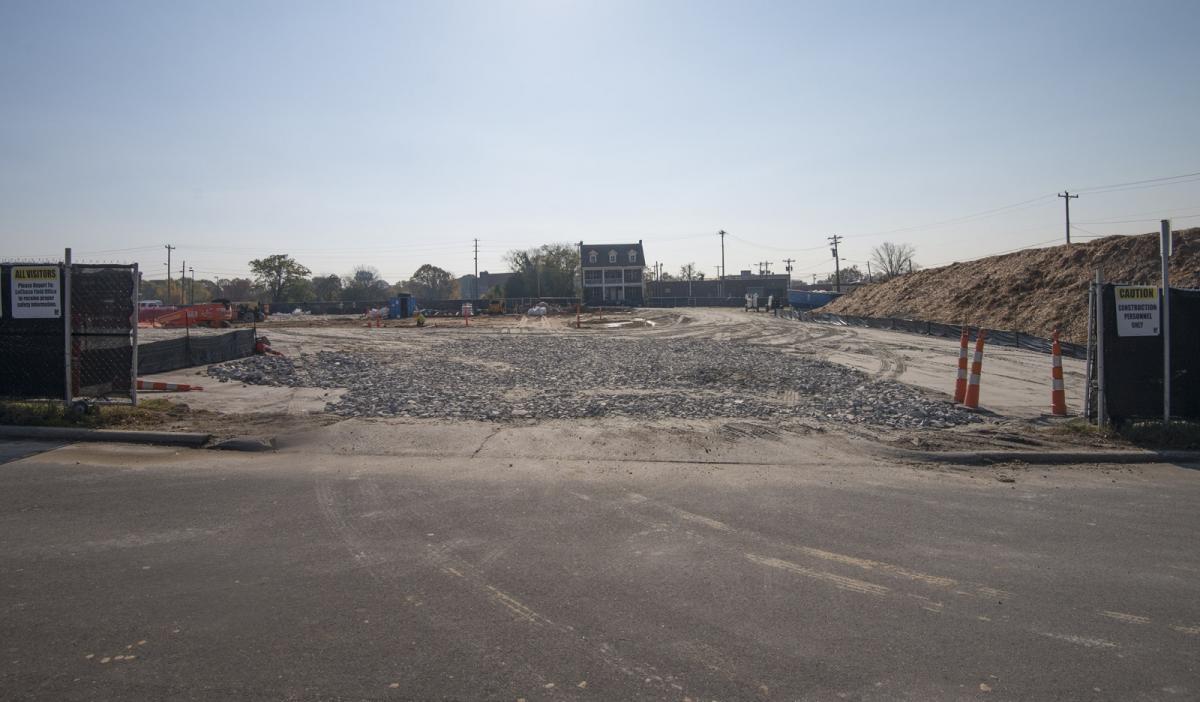 11.18.2016 (G. Kueber)