Originally known as Ella Place, Holland Street was a one block street cut though from East Chapel Hill Street to Morgan Street between 1907 and 1913. Between 1913 and 1937, the name changed to Holland Street. There was a concentration of furniture stores around Holland Street, including Holland Furniture and Piedmont Furniture. The Center Theater and the old City Market were also located on Holland Street.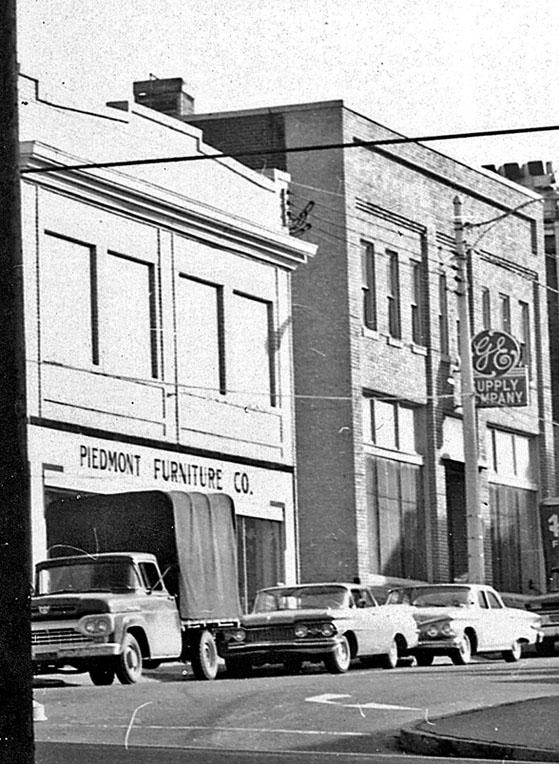 The view of Holland Street from Morgan St., 1963.
In the mid1960s, the street was converted to a pedestrian alley, known as Holland Alley. Planters and cobblestones were installed, and the street ceased to be car-accessible.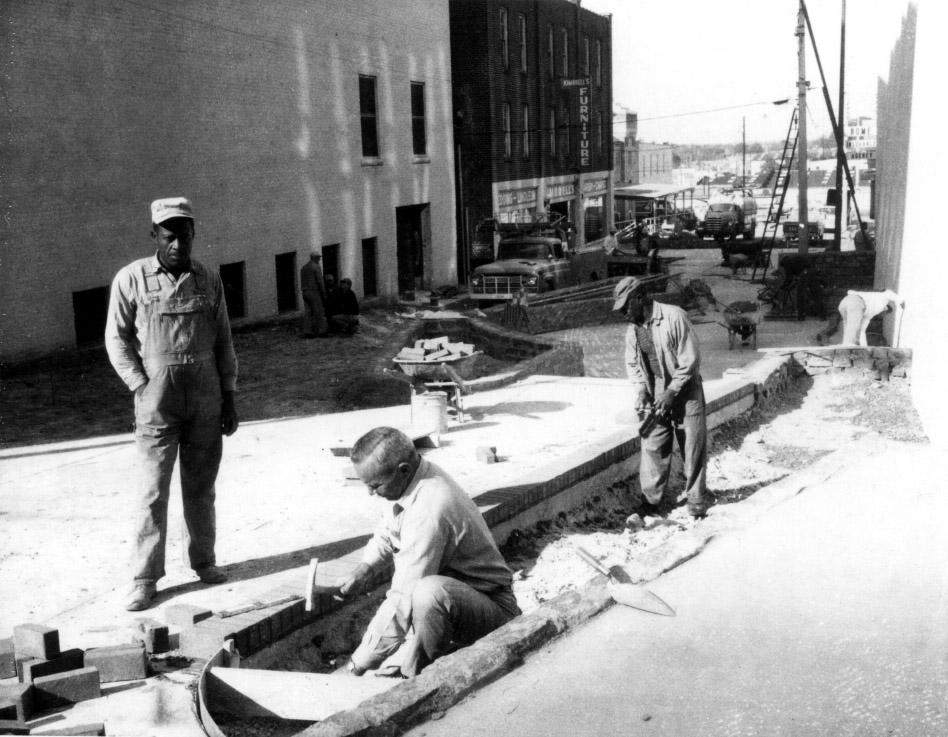 Under construction, mid 1960s.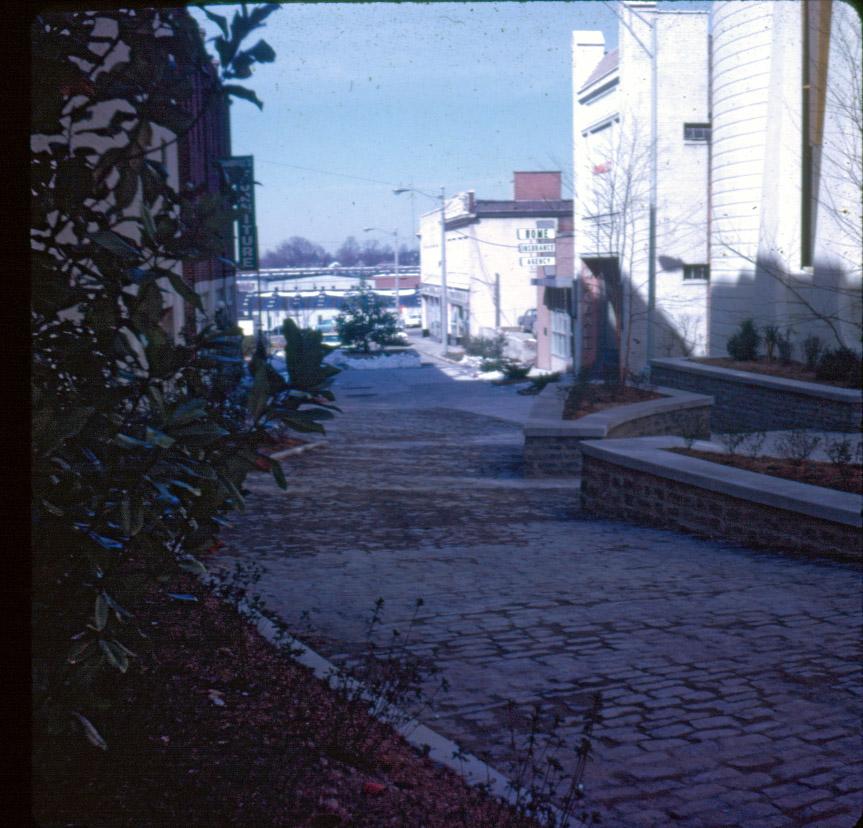 Completed, mid-1960s.
Soon thereafter, several of the structures on the east side of the street were demolished through urban renewal.
As of 2013, there is a push from potential developers of the adjacent properties on East Chapel Hill Street to close the public right of way of Holland Alley in order to expand their footprint.