East of Roxboro and north of Club, Colonial Village was formed out of the southeastern section of Bragtown from the 1940s.  Though proximity to that earlier settlement and common usage blurred the lines, this land - along with what became Northgate Park across Roxboro - had actually been incorporated into the city of Durham when its boundaries expanded in 1925 (the remainder of Bragtown north of Maynard would remain outside city limits until 1957).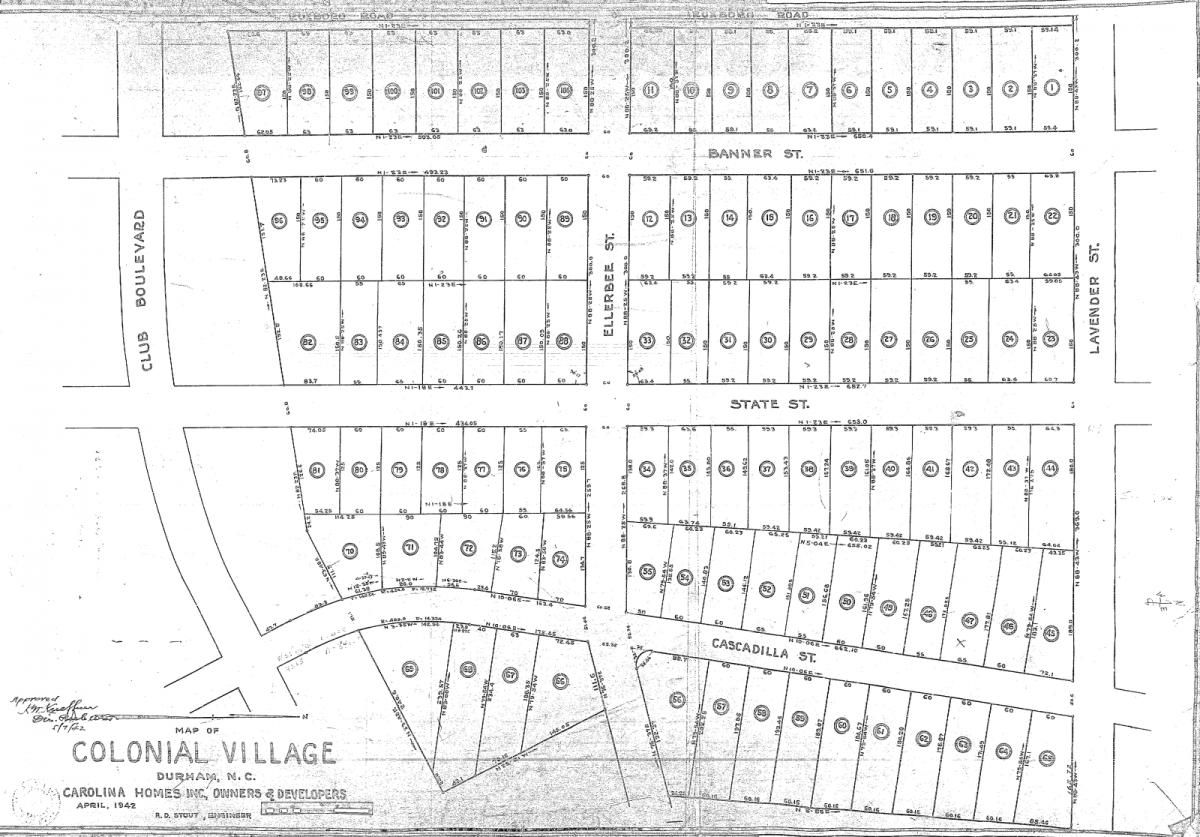 Original 1942 plat map for the development of Colonial Village (Durham County Register of Deeds, Plat Book 14, page 94).
In this earliest configuration, the subdivision was to be bounded by Roxboro, Club, Cascadilla, and Lavender.  Subsequent usage appears to have expanded boundaries somewhat north and east.
Part of the wartime and post-World War Two housing boom - during which huge sections of Durham were rapidly transformed - the early chapters of the Colonial Village story were deeply entangled with questions of race and class.  We hope to explore that history in the continued development of this page, as well as in forthcoming pages for individual sites within the district.