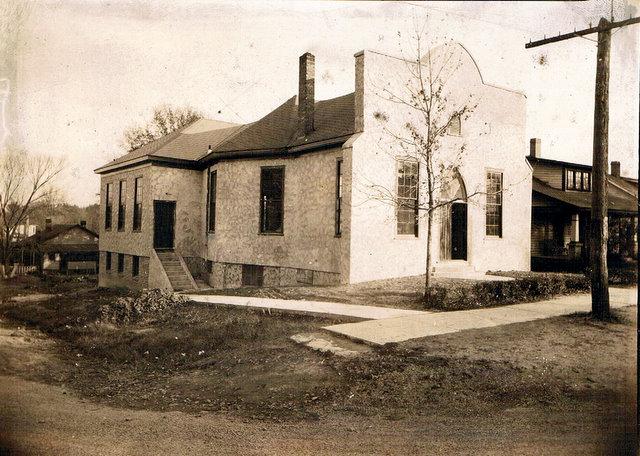 Wesleyan Church, likely 1930s.
(Courtesy Mac Bare and John Schelp)

The Wesleyan Methodist Church, later the First Wesleyan Church, was organized in the summer of 1907 by Wesleyan minister Rev. Shuber Williams after a tent revival held on Broad Street. Williams held services in different homes in West Durham before, on January 10, 1908, thirty charter members organized the West Durham Wesleyan Church in the home of JE Conway, who lived on Hillsborough Road near Ninth Street.

The congregation held services in a variety of locations until 1915, when they built a small frame church with a belfry at 922 Ninth Street. In 1935, the sanctuary was lengthened 30 ft., and in 1957, a two-story education wing was added to the rear of the building.

In 1979, the church merged with another Wesleyan congregation and added members from the Pilgrim Holiness Church on Hale Street, which had been damaged by fire.

In the late 1980s, the church moved to a new location on Cole Mill Road, and the church became the Covenant Church of Durham. The building is currently used by the Dayspring Fellowship.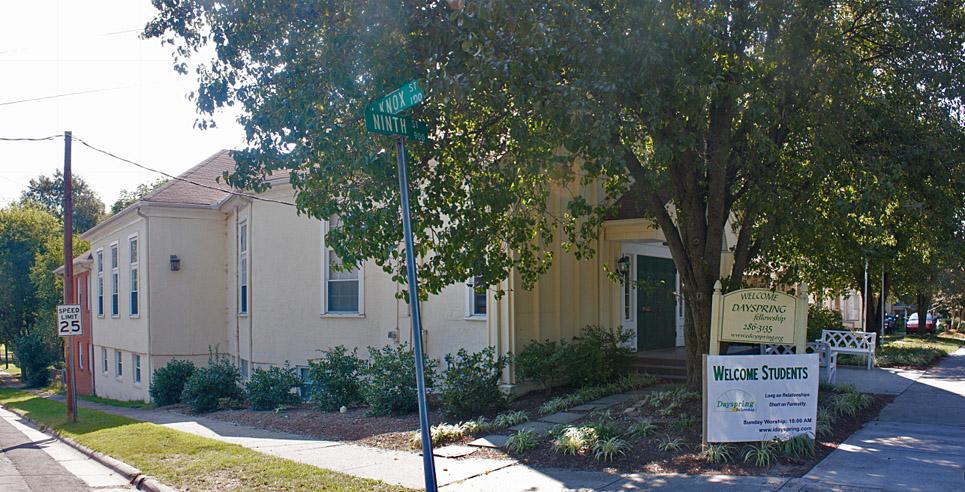 Former Wesleyan Church, 09.12.09

Find this spot on a Google Map.


36.013492,-78.921555