Year demolished
1984-1988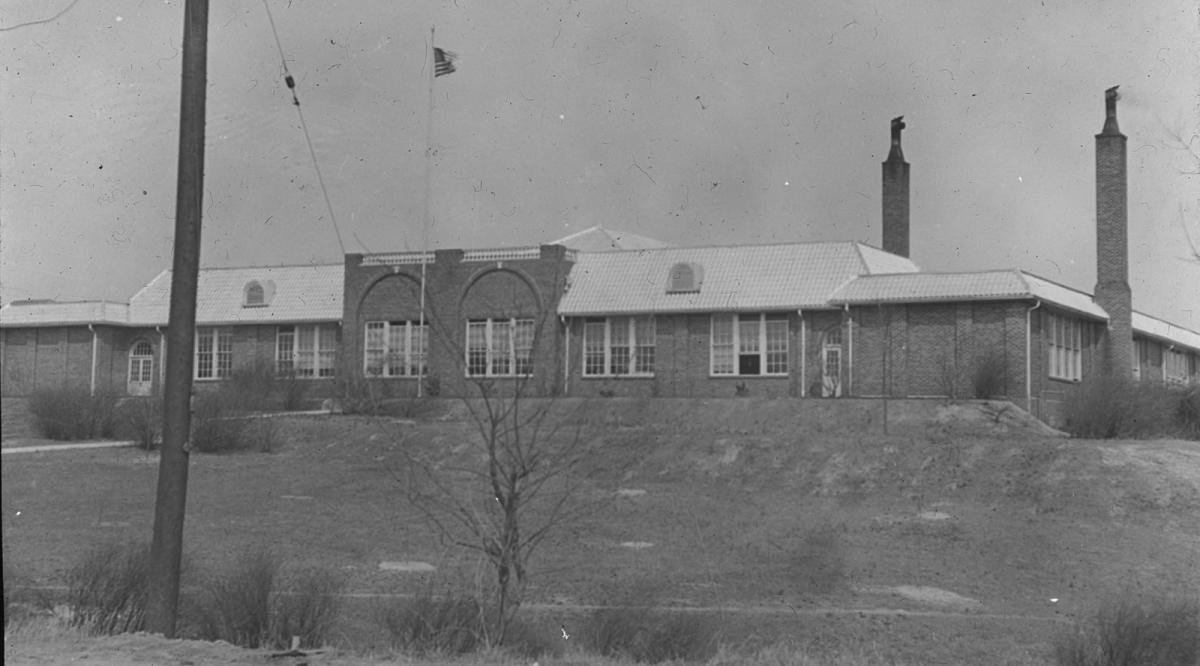 Southside School, undated (William Franklin Warren Collection, Durham County LIbrary)

Southside School was built in 1921, replacing an earlier "West Durham School" that had been located at Swift Ave. and Thaxton Sts.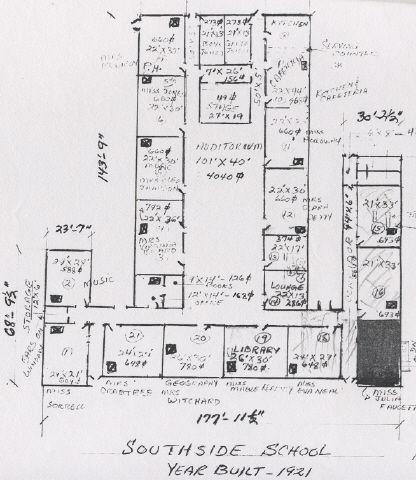 Plan of Southside School
(Courtesy Old West Durham)

I don't have much information about what the school was like, students' experience, etc. - I'd love to have that sort of information filled in. Below, students and teachers at Southside ~1940 from the H. Lee Waters film of Durham. The movie starts off at the front, then looks west across Atlas St., then looks north from the back of the school at kids playing on the playground.



Beginning in 1941, Southside acted as a city-wide nursery school for white children run by the WPA in order to allow parents a greater opportunity to seek work. Nursery schools for African-American children were set up at White Rock Baptist and St. Mark's. The school continued to provide programs for childcare before and after school hours during World War II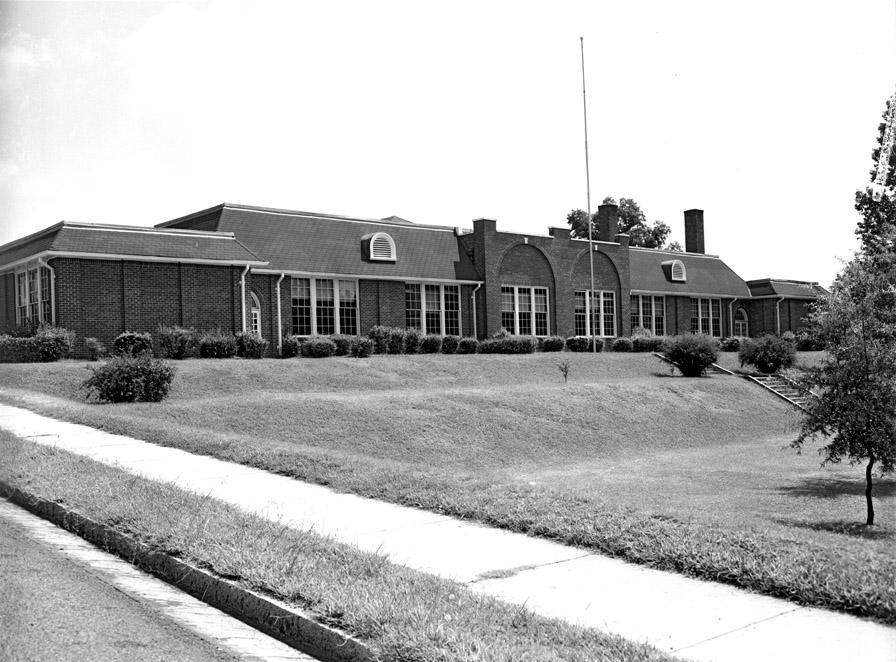 Southside School, looking northeast from Atlas St. and Erwin Road, 1950s
(Courtesy The Herald-Sun Newspaper)




Aerial showing Southside School and surrounding area, 1959.
(Courtesy Durham County Library / North Carolina Collection)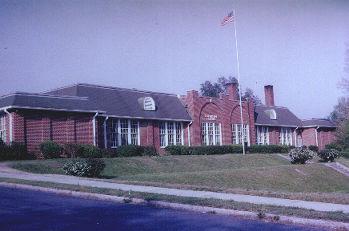 A tiny color shot of the Southside School, likely 1960s.
(Courtesy Old West Durham)

In the late 1960s, Southside was involved in a five-year pilot program to provide schooling and care to 'disadvantaged children' using "experimental teaching methods." This appears to have been discontinued by 1970.

I'm not sure when classes were discontinued at Southside. The school was likely torn down in the early to mid-80s, when the right-of-way was cleared for the Durham Freeway. There is a vestigial corner left here, with Atlas St. serving as an entry into a Duke parking lot. A piece of the original walkway to the school still exists in the grassy area between Erwin and the freeway.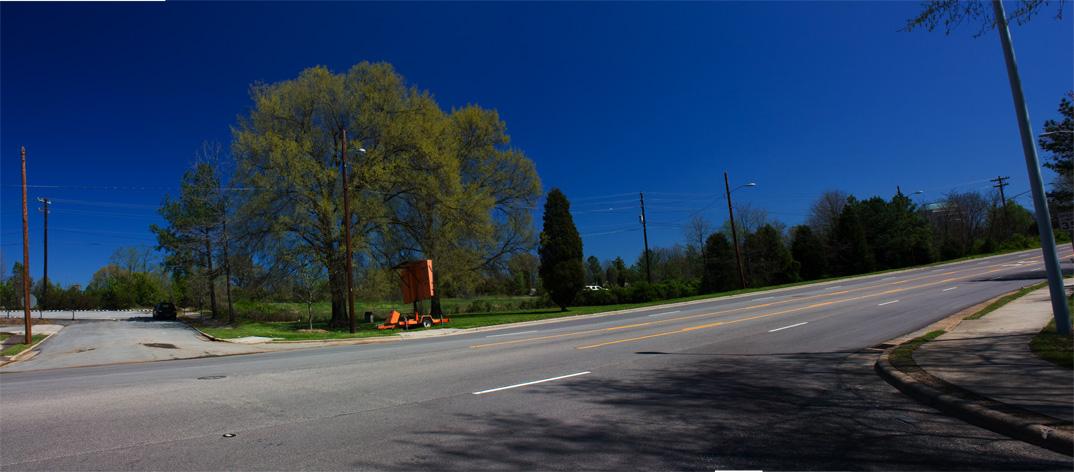 Looking northeast at the site of Southside School, 04.04.09 (G. Kueber)