The Nash Motor Company Showroom was built in 1924 at 112 South Duke St. It was built with similar form and detailing as contemporaneous car showrooms, such as the Alexander Ford and Johnson Motor Co. dealers on East Main St. It was originally called "Nicholson Motor Sales."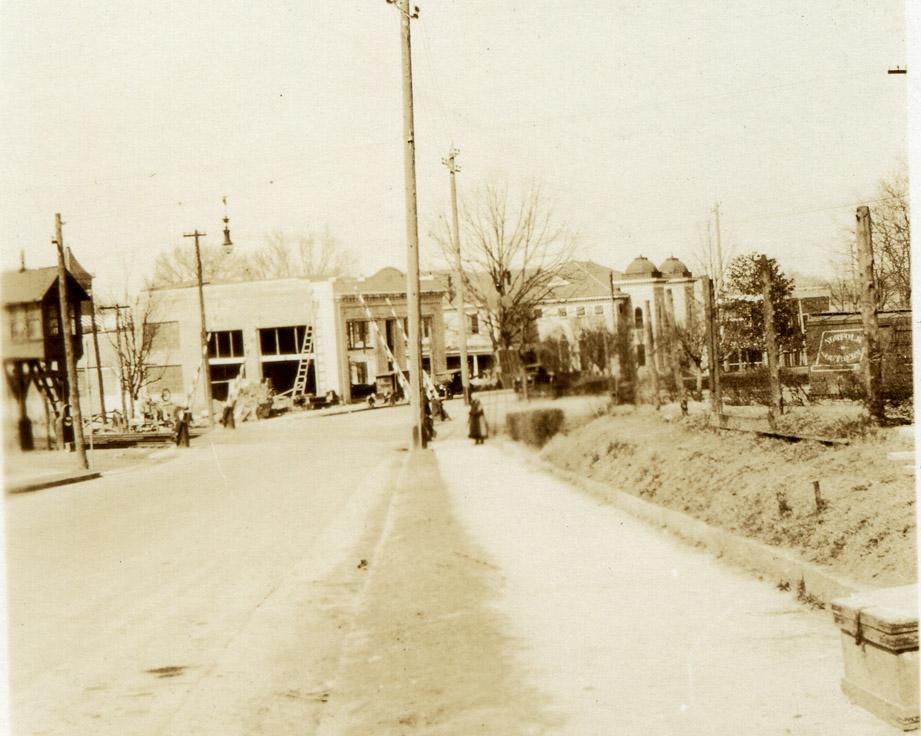 (Courtesy Duke Rare Book and Manuscript Collection)

Looking south from near Memorial and South Duke at the Nash showroom under construction, 1924. The perch for the crossing guard is visible in the foreground. Just beyond the new building is the Southern Conservatory of Music, which was started that same year.

Nash Motor Company started in 1918, producing cars out of Wisconsin. While evidently popular nationally, this particular Nash Dealership switched to selling Chrysler and Dodge vehicles by 1928. In 1935, it was occupied by the Elkins Motor Company. Elkins Motor Co. had been started by AB Elkins in Mebane in 1918. The company became a Chrysler Dealer in 1926; in 1933 he moved the business to Durham, and in 1935 occupied the former Nash building.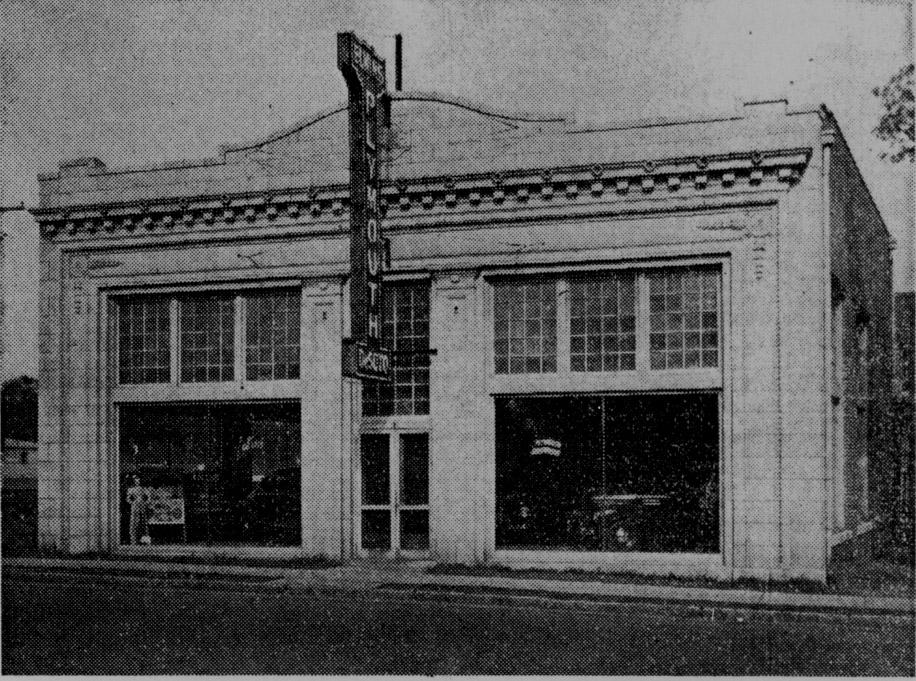 1939 - from the 50th anniversary edition of the Durham Sun. (Courtesy Jim Elkins)
Elkins staff, 1939.

This building was bought by the Dillon Supply Company of Raleigh in March 1942. Elkins (Chrysler-Dodge) Motor Company moved on to the 200 block of N. Roxboro St. and, post urban-renewal, to the Mangum-Dillard- Roxboro-Freeway block

The Dillon Supply Co. was established in Raleigh in 1913 and opened a location in Durham at 209 N. Church St. on March 1, 1927. Per a 1951 guide "they handle mill, industrial, contracting, plumbing, and heating supplies and farm machinery. Stores are also located in Raleigh, Rocky Mount and Goldsboro. George P Moore has served as local manager since opening in this location."

After opening, the company expanded the building to the north.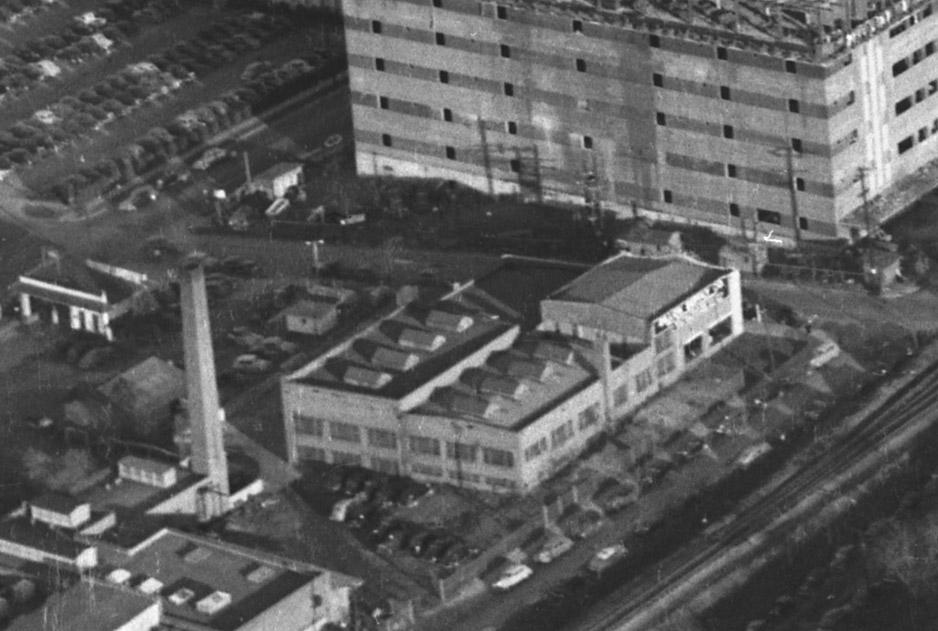 Looking northwest at the back and south side of the buildings, 1948.
(Courtesy The Herald-Sun Newspaper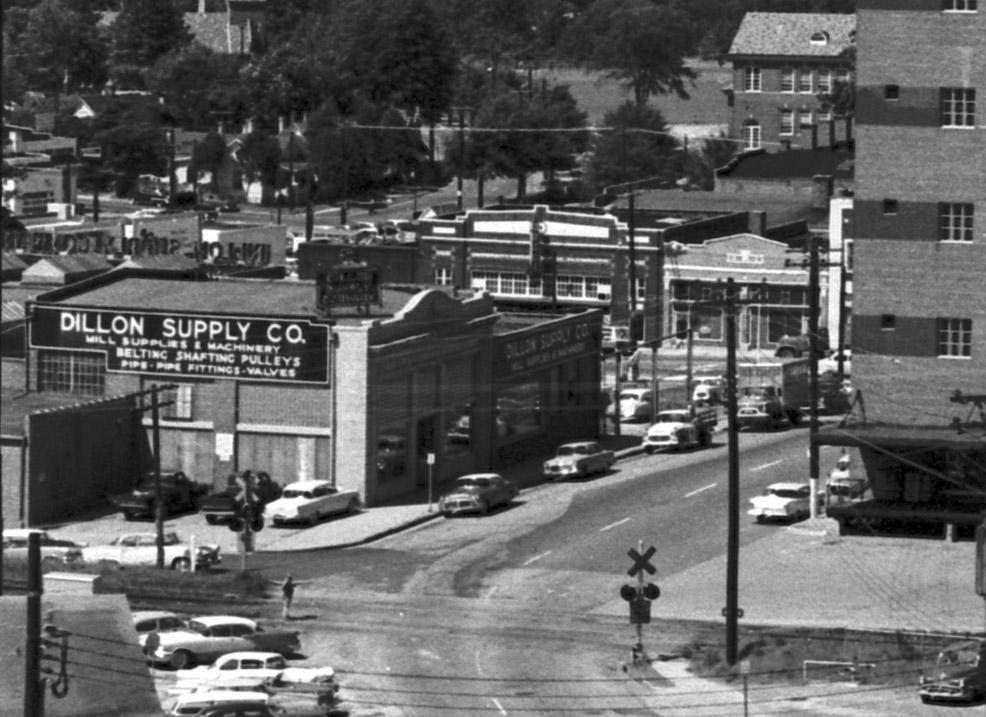 Looking north up South Duke St., 07.31.58
(Courtesy The Herald-Sun Newspaper

Dillon Supply remained active into the 1980s.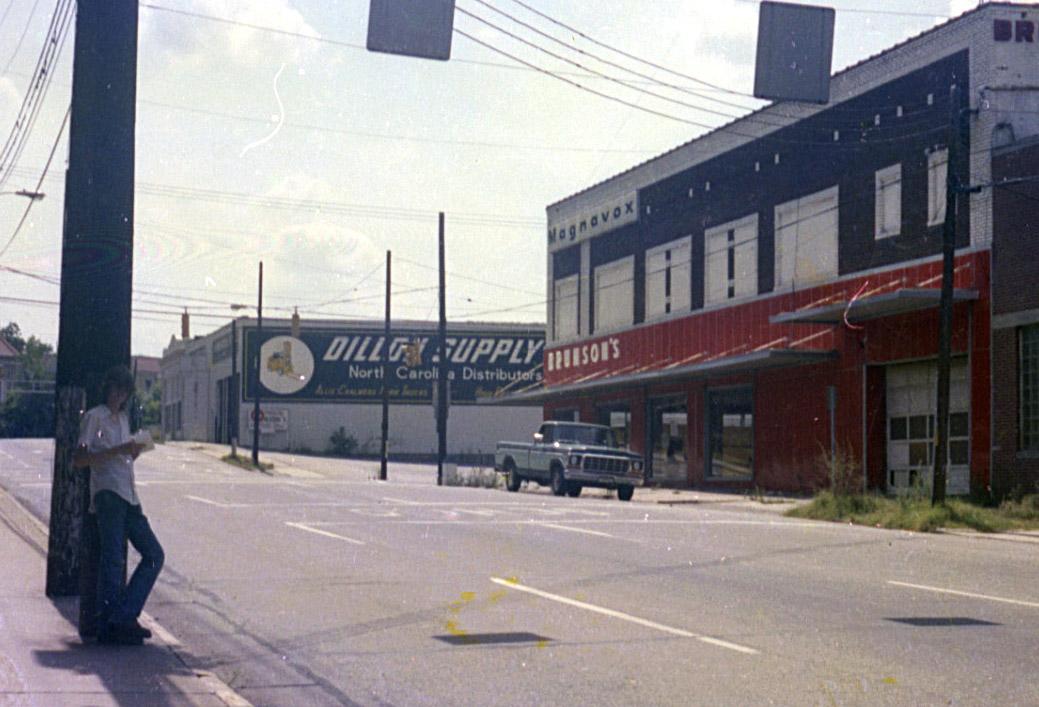 Looking south down Duke St. from just north of West Main, 1981. The old Durham Ice Cream Company building is on the right.
(Courtesy Robby Delius)

I'm unsure of when they closed, but by 1997, Richard Morgan had begun renovating the buildings as part of his "Peabody Place" redevelopment, which also included the Durham Laundry. In 1998, Fowler's Grocery moved from Brightleaf Square, where they had been located in the space currently occupied by Chamas Steakhouse and Amelia's, to the 1942 addition. The old Nash showroom portion of the space has housed several businesses since renovation, none of which have made enough of an impression on me to remember them.

Fowler's, however, was always quite the interesting place to find goodies; although it changed quite a bit with the change of ownership in 1998, the former employees - (Mimi and Dan? - that's what sticks in my head) turned owners took the place in ambitious new directions, starting with the huge interior space and spacious back porch.

I always liked the place during their tenure - although after a few years, it was evident that they were having trouble. In 2003, they ran out of money and the business was sold to some folks from Southern Pines. I can't say I liked it as much after that - I don't know, it just didn't seem as interesting to me. They, too, gave up the ghost in November 2006. Most recently, last year, it reopened as Parker and Otis. Although I'm just not enough of a candy fan to enjoy this as much as the old Fowler's, I'm just happy if they've found a successful business model that allows food to keep coming out of the place, at least as far as the back porch.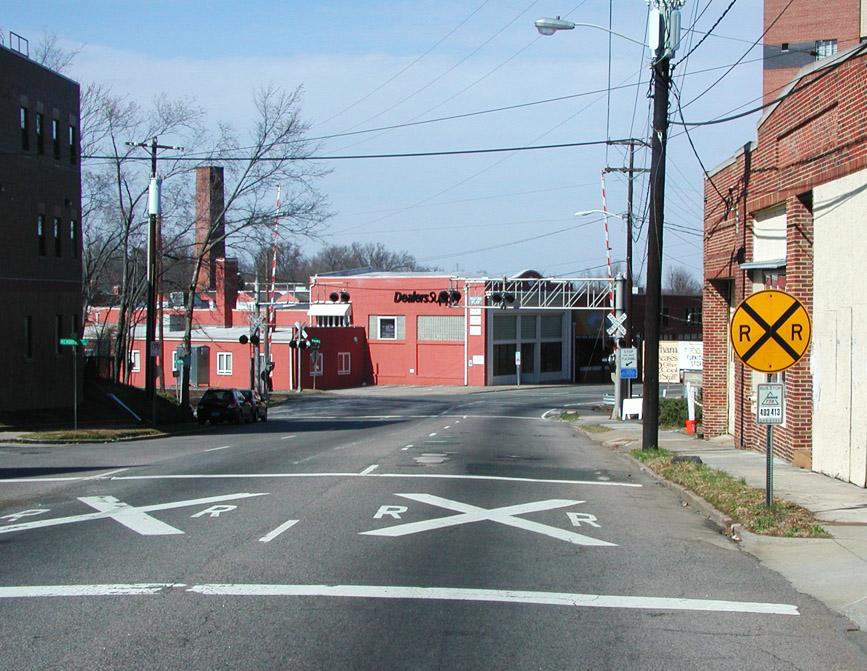 Nash Motor Co. from the same vantage point as the ~1920 picture above, March 2007.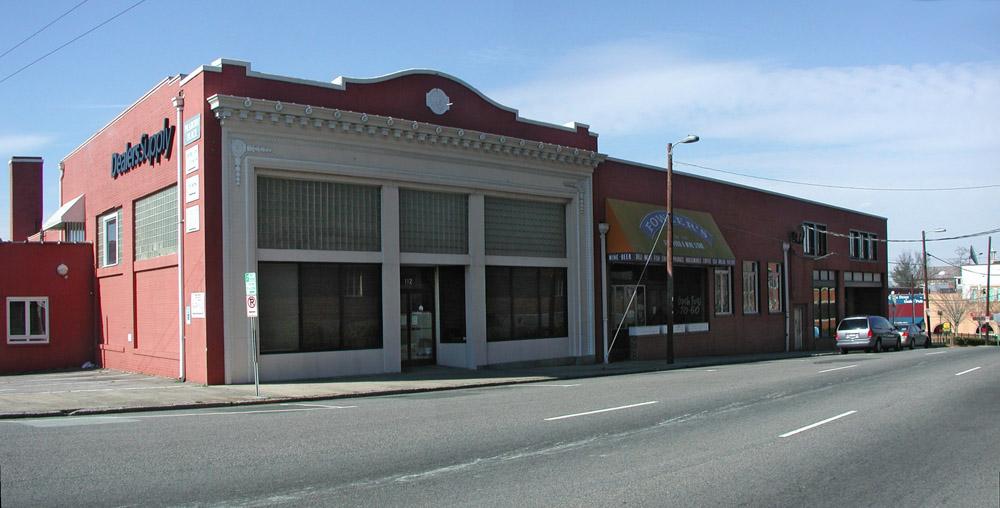 With the addition, looking west-northwest, March 2007