Year demolished
late 1960s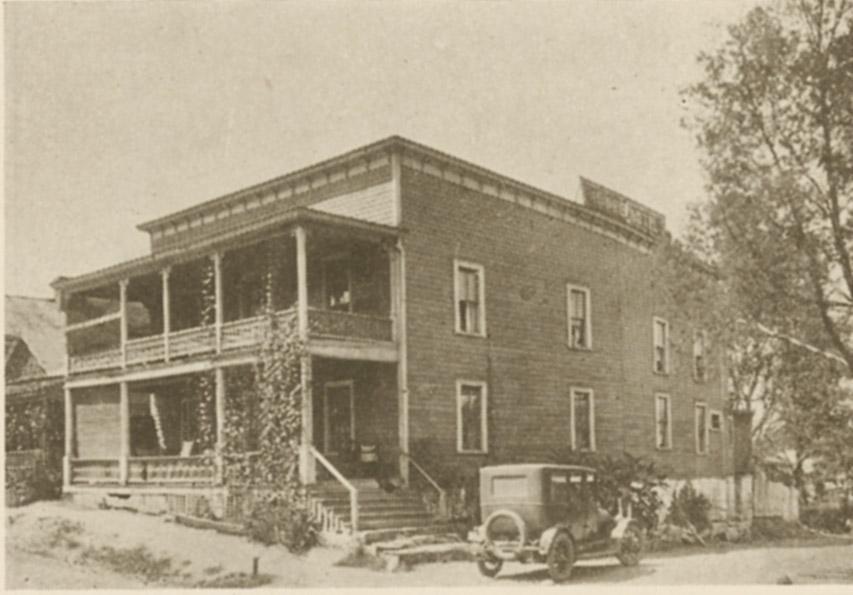 502 Ramsey St.
(Courtesy Duke Rare Book and Manuscript Collection / Scanned by Digital Durham)

The Jones Hotel, one of the two early hotels of Hayti (the other being the Warren Hotel on Proctor St.) was established sometime prior to 1907, and was run by Ms. Josie L. Jones.

There is no history that I can find with regard to the hotel. By the 1940s, it appears to have been out of business, and its signature double front porch gone.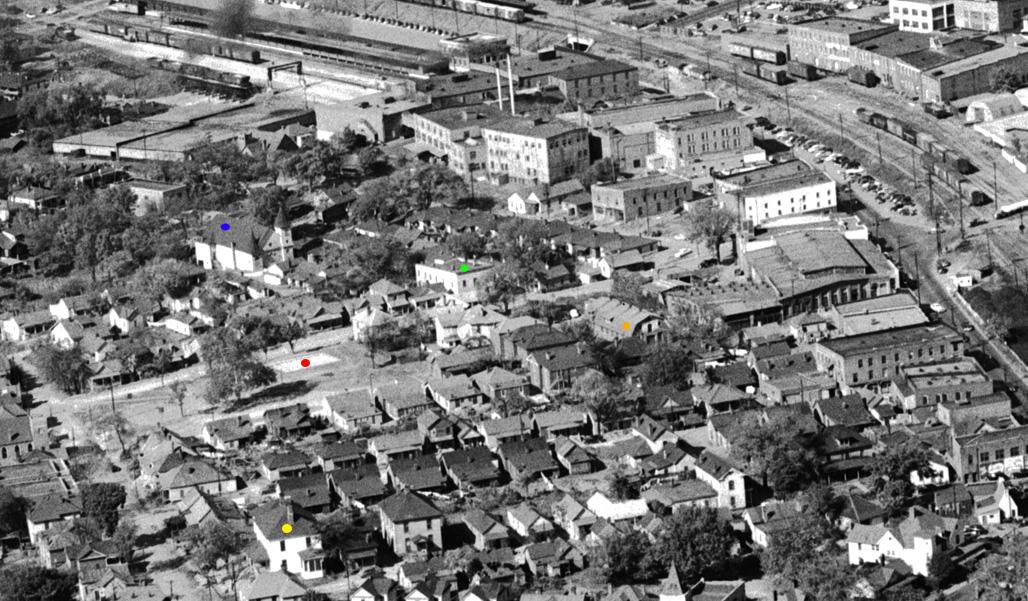 Above, an aerial picture (mid-1940s) showing several locations I'm posting on this week.

Yellow - Original Lincoln Hospital
Red - Site of original Whitted School / Park
Orange - Berry Company
Green - Jones Hotel
Blue - Original Mt. Vernon Baptist Church

(Original photo courtesy The Herald-Sun Newspaper)

By 1965, when it was being sized up by the Redevelopment Commission for demolition and eminent domain via urban renewal, it was barely recognizable.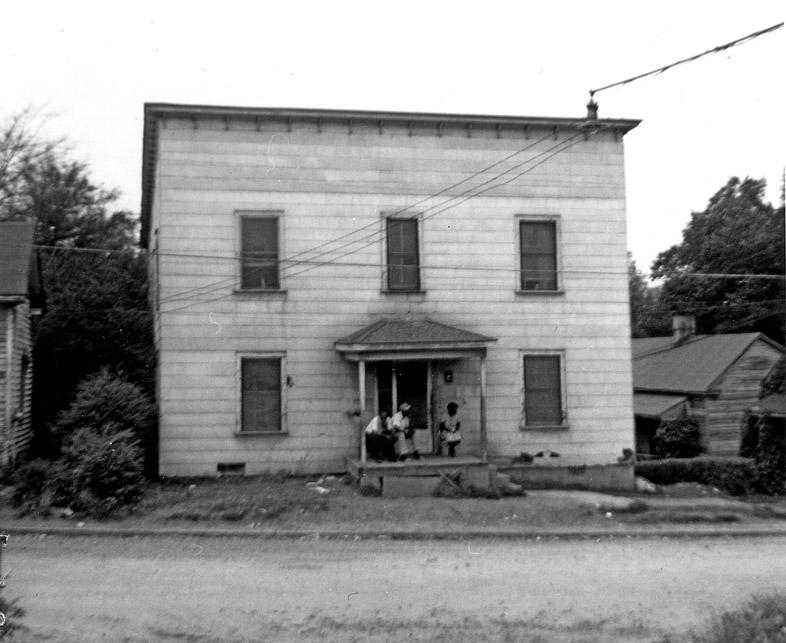 502 Ramsey St., 1965.
(Courtesy Durham County Library / North Carolina Collection)

This land sat abandoned for many years after being plowed under in the late 1960s. In 1993, it was redeveloped as Rick Hendrick Chevrolet. The site of the Jones Hotel is now part of their parking lot.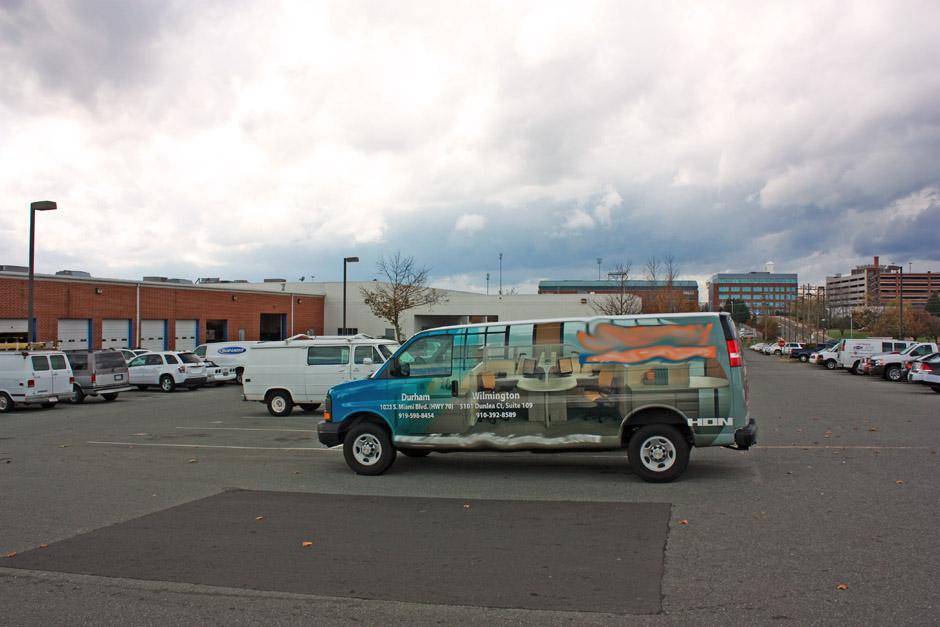 Site of the Jones Hotel, 11.15.08

Find this spot on a Google Map.

35.989894 -78.898613