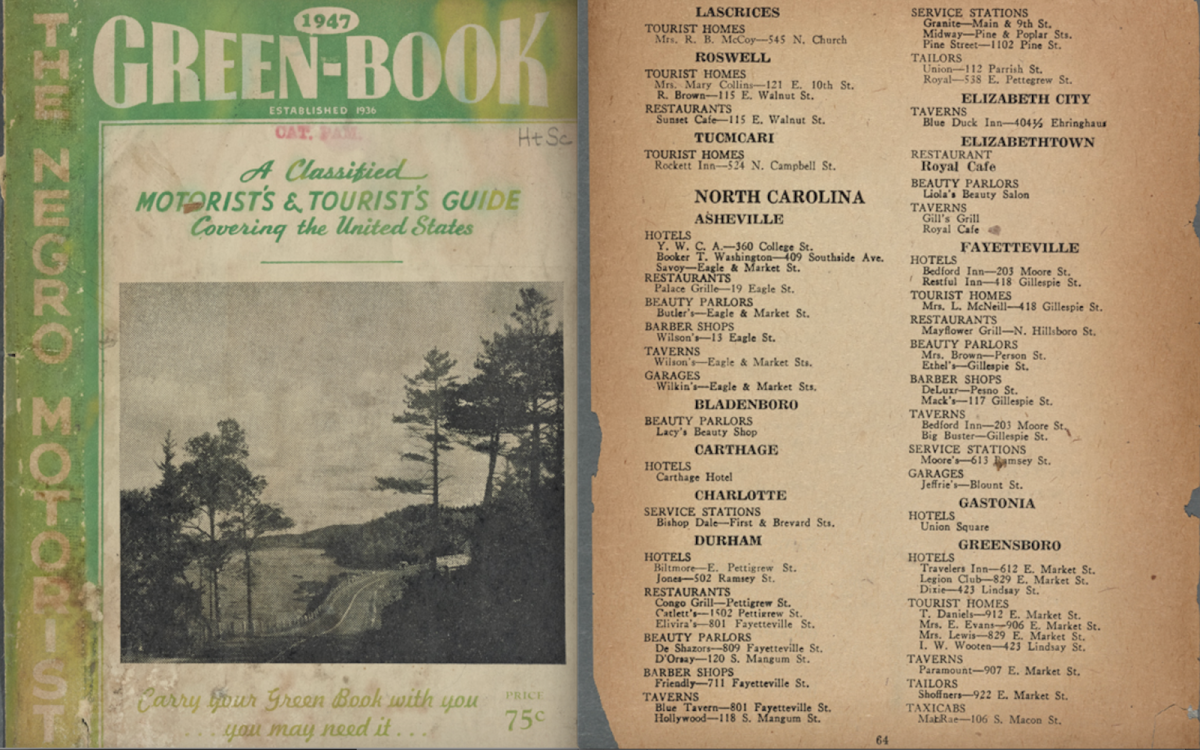 The New York Public Library has helped spawn discussions like these around the country thanks to the nearly complete run of the original travel aides they have scanned and made available online (including the 1947 version excerpted above).  An excerpt from the 1949 edition's introduction that NYPL uses in its collection description is so poignant it deserves repeating here, even if the hope it expresses has yet to be fully realized: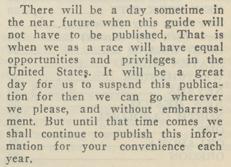 Many of the places listed were in buildings long since lost to 'Urban Renewal'.  Many of the destinations described have had pages on Open Durham for a long time.  This tour is an effort to bring them all together in one place, to reproduce the geography of bias from our recent history in a new format, to reflect on the mechanisms of segregation in our home city and the strategies developed for navigating it, and ask readers to share recollections and experiences.
We hope to help raise awareness and appreciation for the few remaining structures and businesses that provided crucial shelter and services to travelers in need during the Jim Crow era.  We also hope to combine efforts and contribute to incredible work on this topic already being done by the North Carolina African American Heritage Commission.  If you haven't already, please check out their ongoing Oasis Spaces project (which was featured in a late February 2019 edition of The State of Things on public radio).
Check back for updates as we build out this digital Durham Green Book...