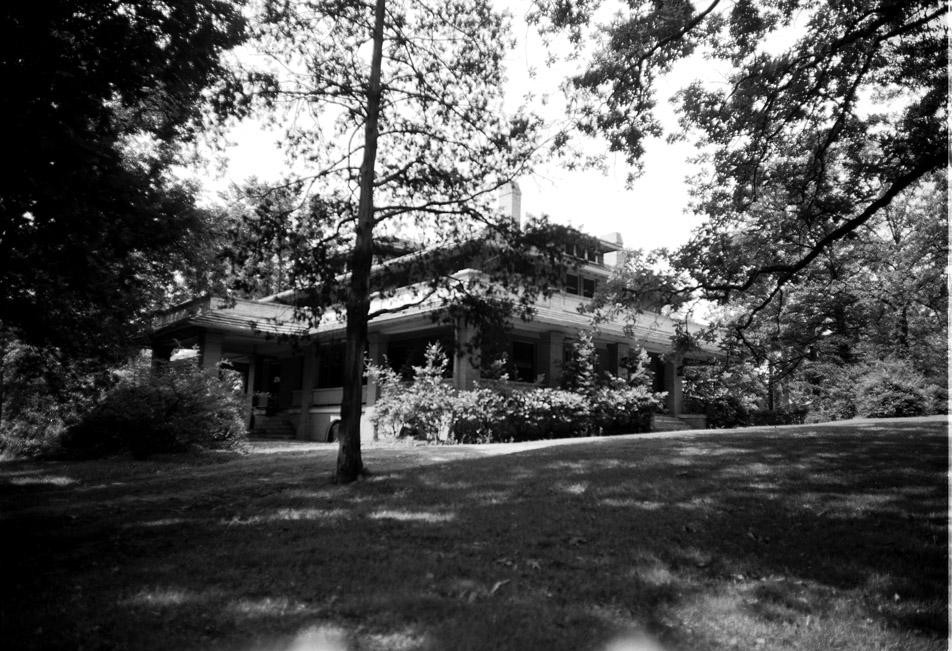 Foushee House, June 6, 1956, looking southwest.

The Foushee House, also known as "The Terraces", was built for Judge Howard Foushee between 1911 and 1915. The house was designed by Philadelphia architect Samuel Linton Leary, who moved to Durham in 1890 to design the Washington Duke building at Trinity College (which later burned) and St. Jospeh's AME. Leary's own house was located on Cleveland St.

Foushee was a partner in the law firm Foushee and Foushee, and was a city attorney, a county attorney, a NC house representative, a NC senator, and a Superior Court judge. The house was known as "The Terraces" due to the terraced yard sloping downwards to Vickers Ave - the original front entrance to the house.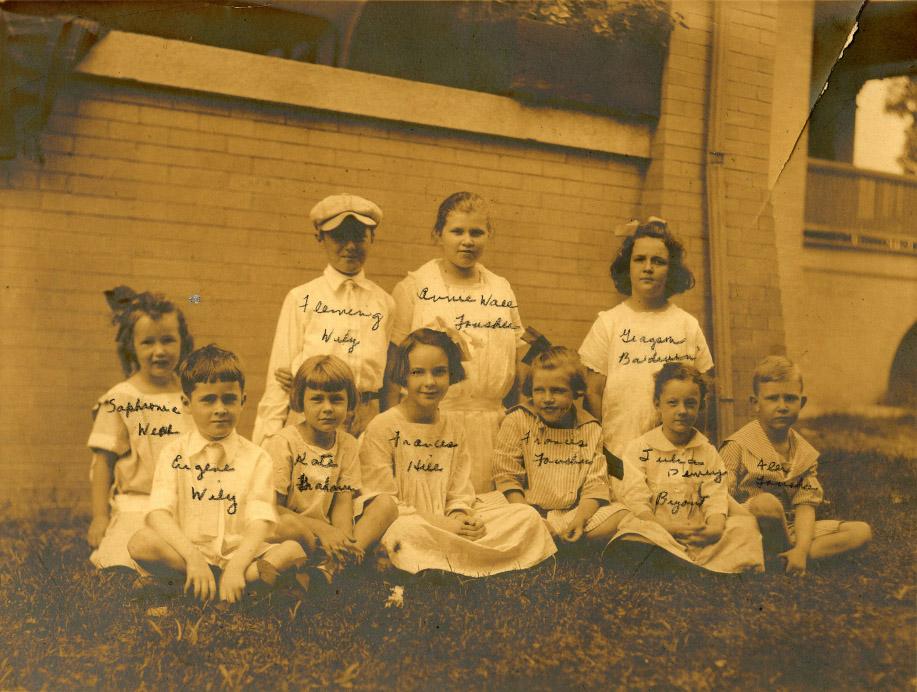 Neighborhood children, part of the "Junior Red Cross," at the Foushee house in 1915. (Courtesy Milo Pyne / Mary Frances Sweaney Andersen.)

In 1960, the house was occupied by the Carmelite Order for one year; in 1961, the house became the home to Allied Arts (later the Durham Arts Council) after they vacated Harwood Hall.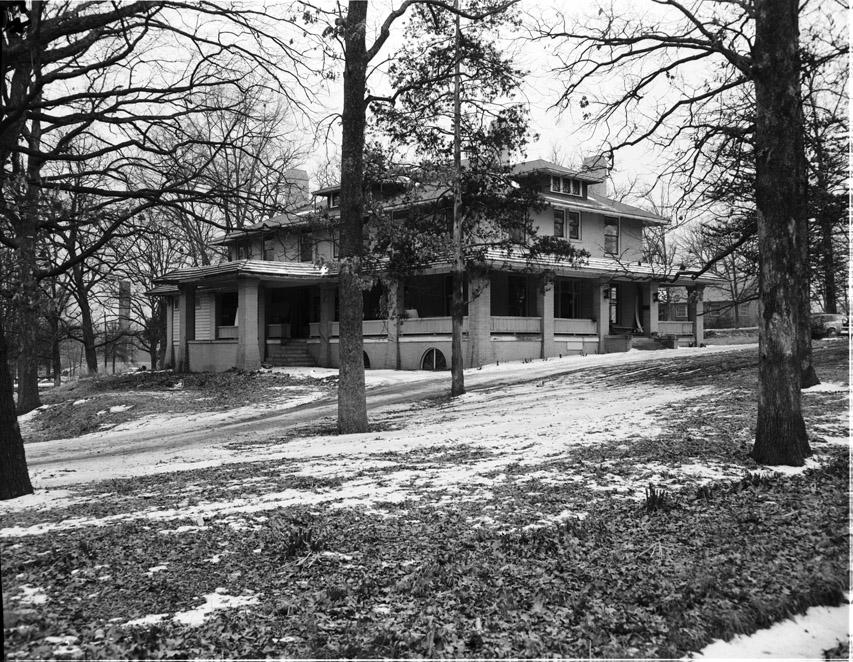 Foushee house as the home to Allied Arts, 1960s.

The house later became home to the YWCA after their original building was torn down around 1970. Per the Historic Inventory, much of the original grandeur of the house was lost during the transition to institutional use.

Today, the house is home to Camelot Academy a small K-12 private school which acquired the house in 1990.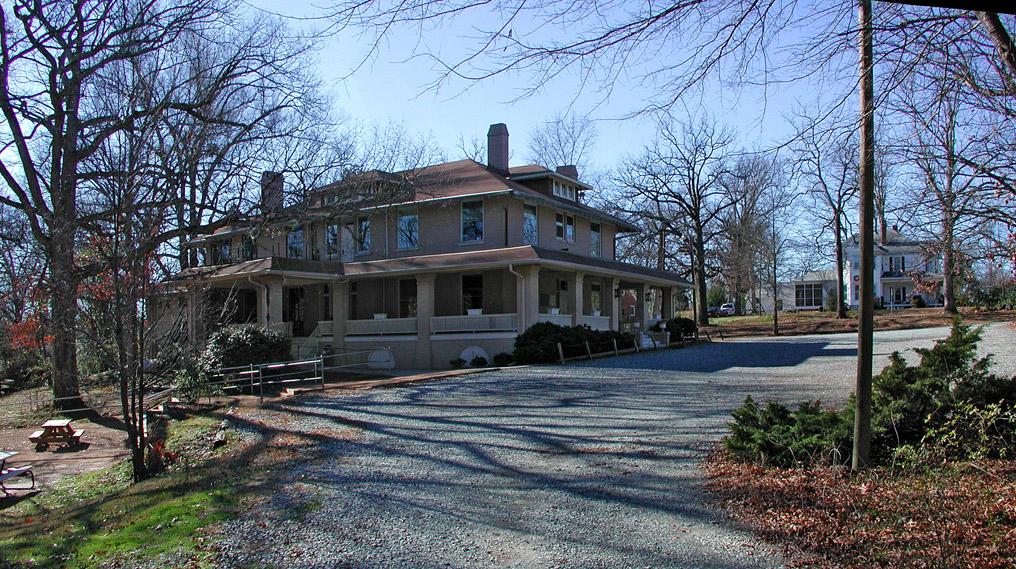 Looking southwest from Vickers and Proctor 01.01.08 (G. Kueber)