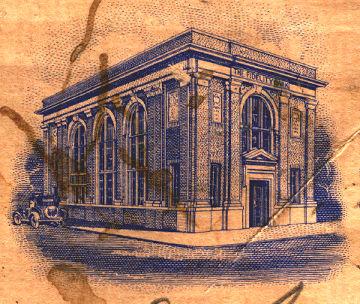 (Courtesy Old West Durham Neighborhood Association)

The Fidelity Bank was one of Durham's earliest banks, organized by MA Angier, George Watts, Washington Duke, and Benjamin Duke in 1887. After stints in the Wright Building and Trust Building, the Fidelity became the anchor tenant in the Fred C. Geer Building in 1915, which would house their main offices and main branch. They would eventually own that building and rename it the Fidelity Bank building.

Unlike many other banks, Fidelity did not undertake an aggressive geographic expansion; under the Fidelity name, the bank peaked with 3 branches, all in Durham.

One of those branches, established in the early 1920s , was the West Durham branch. (The others were in East Durham and North Durham.) Designed by Durham architecture firm Rose and Rose, the neoclassical revival structure established an architectural presence on the south side of Perry Street. This corner had high visibility to trolley traffic, as the trolley made its right turn from 9th St. at Perry to get to Broad Street, where it would then turn left to head north towards Watts Hospital.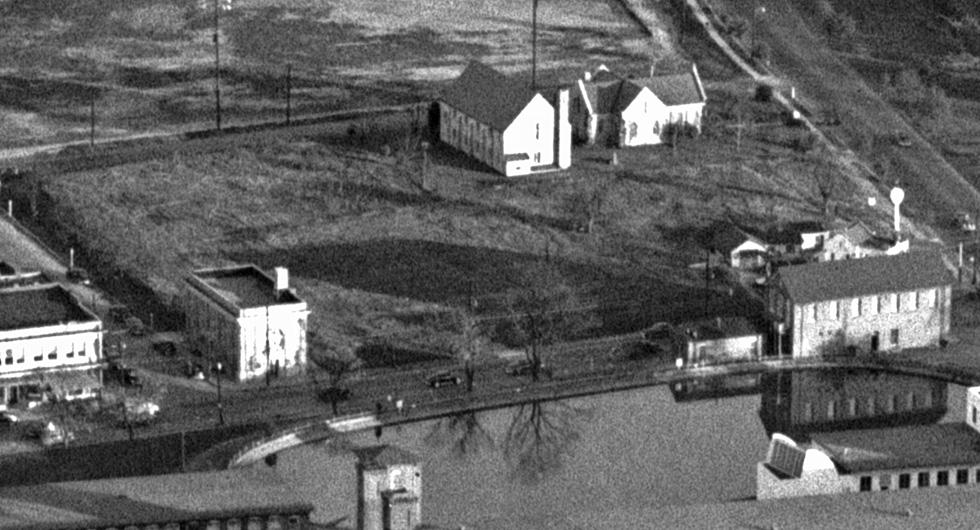 Fidelity Bank, on the corner of Perry and 9th, ~1950
(Courtesy The Herald-Sun)

Fidelity Bank became a part of Wachovia Bank in 1956. The branch banks became Wachovia branches at the same time. The bank was expanded to the south in the 1950s - I'm unsure when.

This remained a Wachoiva branch bank into the 1980s.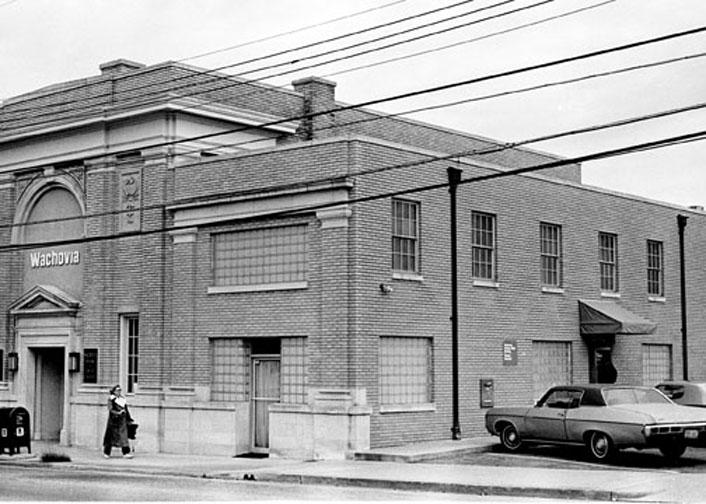 Wachovia branch bank at 9th and Perry, 1980, showing the south side addition.

In the early 1980s, Wachovia built a new branch across the street, at the former location of the Erwin Mills company store/West Durham post office. The building was renovated, with Bruegger's Bagels establishing one of their bagel shops in the original bank building during the early renaissance of 9th Street. The first tenant I remember (from the late 1980s) in the southern addition was Steve's Ice Cream.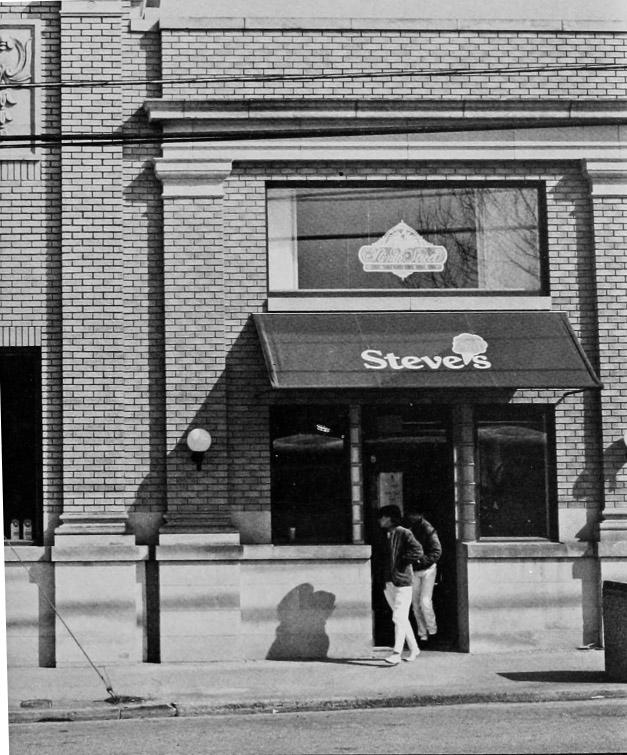 1986

Bruegger's remains, 20+ years on. The south addition has turned over multiple times, and is currently Tre Bella. Zola Gallery has an upstairs space on the second floor of the original bank building and south addition, with an entry off Perry St.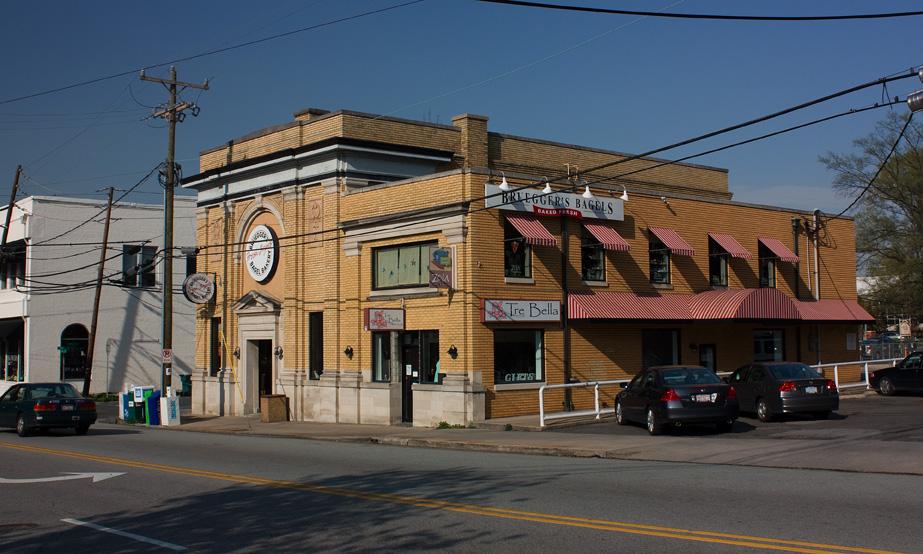 Former Fidelity Bank, NE, 04.05.09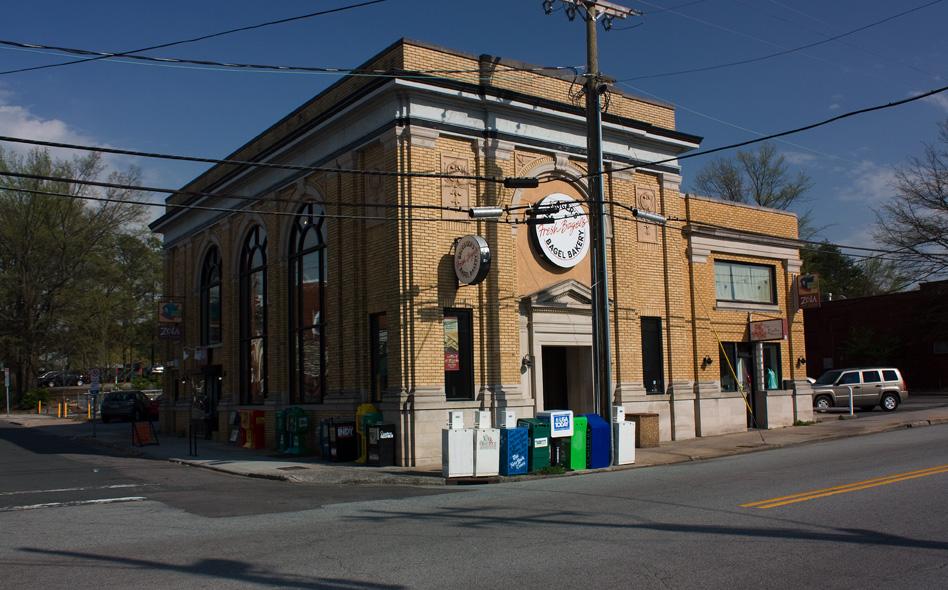 Former Fidelity Bank, SE, 04.05.09

Find this spot on a Google Map.


36.007519,-78.922009