As the Sanborn maps I've shown in previous posts demostrate, large single family homes lined both sides of West Chapel Hill St. during the early 20th century. Per the Historic Inventory, in 1928, Dr. Baird Brooks commissioned well-known Durham architect George Watts Carr to build an apartment building that also held Dr. Brooks' medical office on the northwest corner of Gregson St. and West Chapel Hill St., which he called "The Eloise."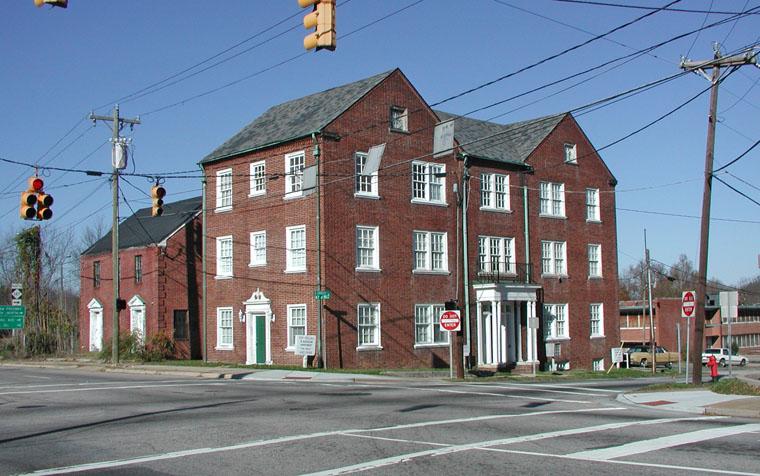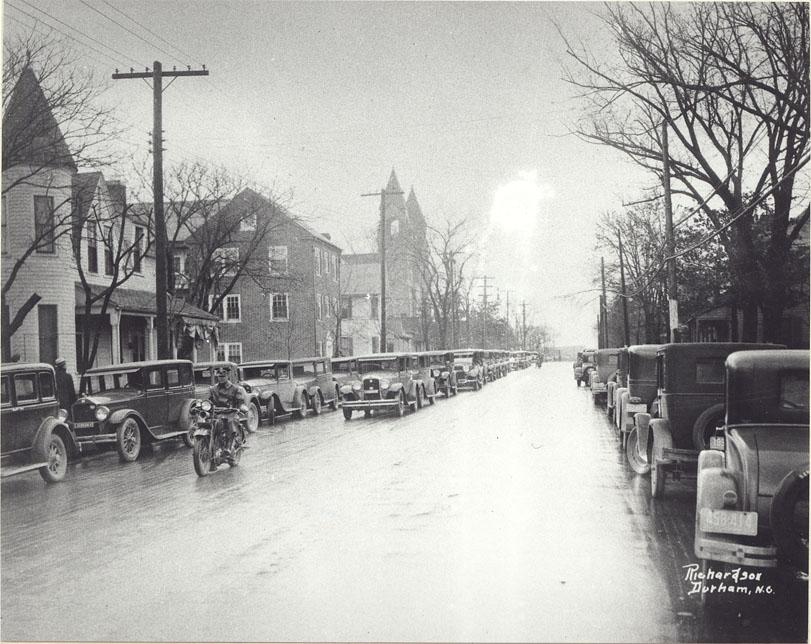 Looking east on West Chapel Hill St. from Vickers. The Eloise is on the left side, with Duke Memorial Methodist further east. The NC photo archive says this is the funeral procession of James B. Duke, but James B Duke died in 1925. So either the inventory is wrong (which I doubt) or this is the funeral of Benjamin Duke, who died in 1929.
By the late 1930s, the Eloise housed a number of physician offices. By 1940, 604 West Chapel Hill Street had been built next door, housing more physician offices. In the 1941 city directory, the Eloise is no longer referred to as such, but as "The Chalen."

During the mid-20th century, the building was home to "The Prescription Shop" - owned by Pharmacist J.K. McCoy. The Pharmacy was located in the basement and accessed from the S. Gregson side of the building. The pharmacy specialized in delivery of prescriptions.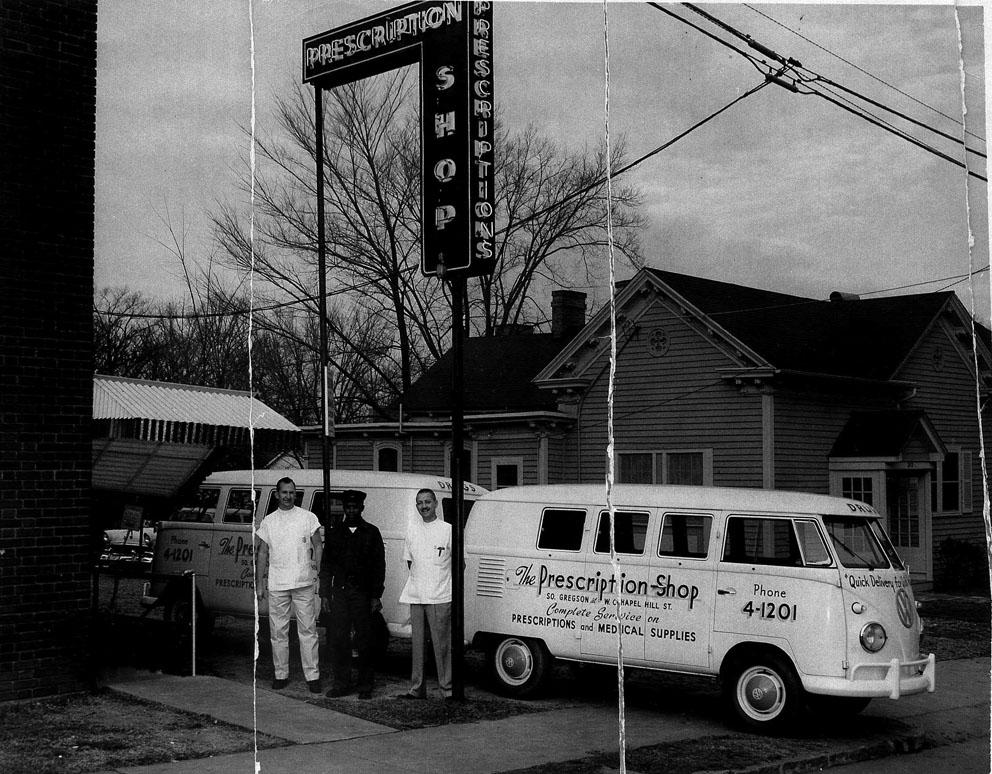 Looking west-northwest from Gregson St. (the back of the building is on the left) circa 1957.
Left to right: pharmacist Al Bryant, driver James Woods (source unsure about last name) and pharmacist J.K. McCoy.
(Courtesy Emily McCoy)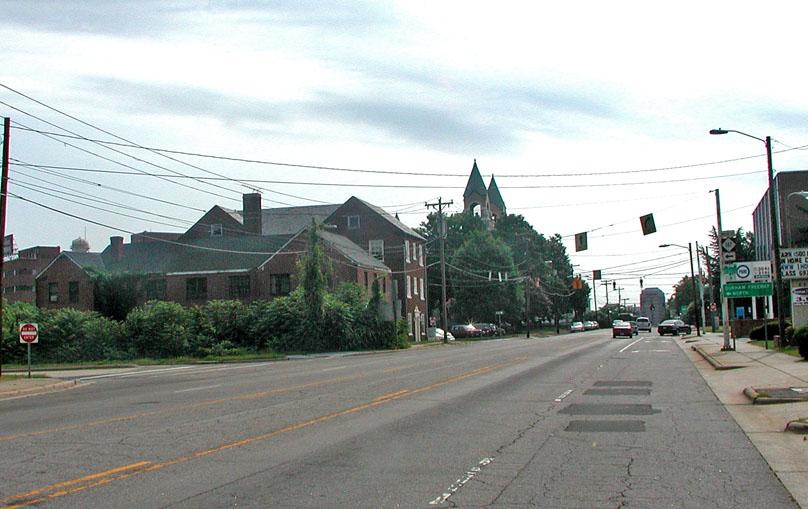 Same vantage point, 2006.

The Eloise is now, of course, owned by Durham's own Bill Fields, as is the abandoned apartment building just to the west of The Eloise and the abandoned office buildilng just to the north of the Eloise (the Medical Arts Building, previously profiled.) His sign informs us that he is saving the Eloise because he loves us. And he leaves the other two buildings derelict because...?