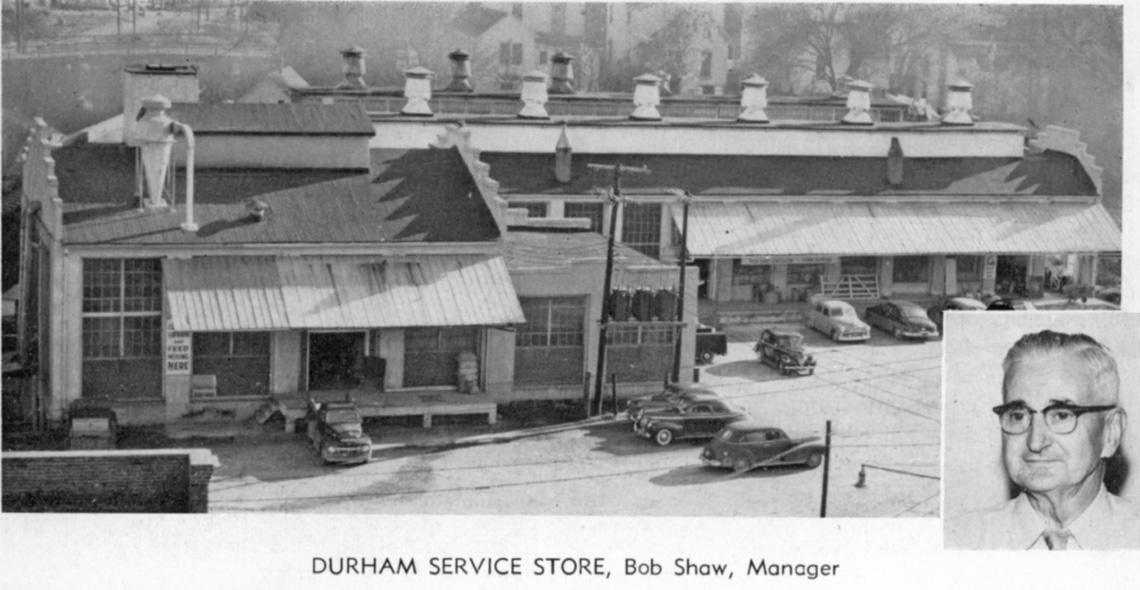 1955 (From  "This is Central Carolina Farmers Exchange")
The Durham Hosiery Mill Company Dye House was built in 1920-1922 by the Durham Hosiery Mills Company. It served as a specialized dye house for the expansion of DHM operations during the post World War I era, connected to Hosiery Mill No. 1, No. 6, and No. 12 by the adjacent Norfolk and Western spur line.
Designed in 1919/1920 by architect Joseph Emory Sirrine, this mill accessory building was one of the first projects executed by his newly formed company J. E. Sirrine & Company, founded ca. 1921.   The Durham Hosiery Mill utilized reinforced concrete construction for all three structures the company built during this timeframe, including the Durham Silk Hosiery Mill (demolished) and the Durham Hosiery Mill No. 15 in Mebane, NC.
The company had acquired the former Paragon Hosiery Mill across Gilbert Street in 1919, which Julian Carr renamed the "John O'Daniel Hosiery Mill." It was also known as Durham Hosiery Mill No. 12.
The Durham Hosiery Mills Dye House, as originally constructed, consisted of a contiguous Boiler Room (section A), Office, Warehouse and Drug Room (section B), and Dyeing Area (section C). The building is early 20th century mill construction of a style developed for the textile industry, with a hybrid of reinforced-concrete bearing walls, steel framing support and heavy timber ("slow burn") wood framing. While the building contains heavy timber wood framing and steel trusses for interior floor and roof support, the exterior walls of the building are constructed with reinforced concrete, a newly accepted method of industrial and office construction in the late 19th and early twentieth century that allowed for large open spaces, multi-storied buildings, and large windows that provided light and ventilation. Containing both elements of reinforced concrete construction and heavy timber wood framing construction, the Durham Hosiery Mills Dye House is a good example of mill construction during this transitional period of design.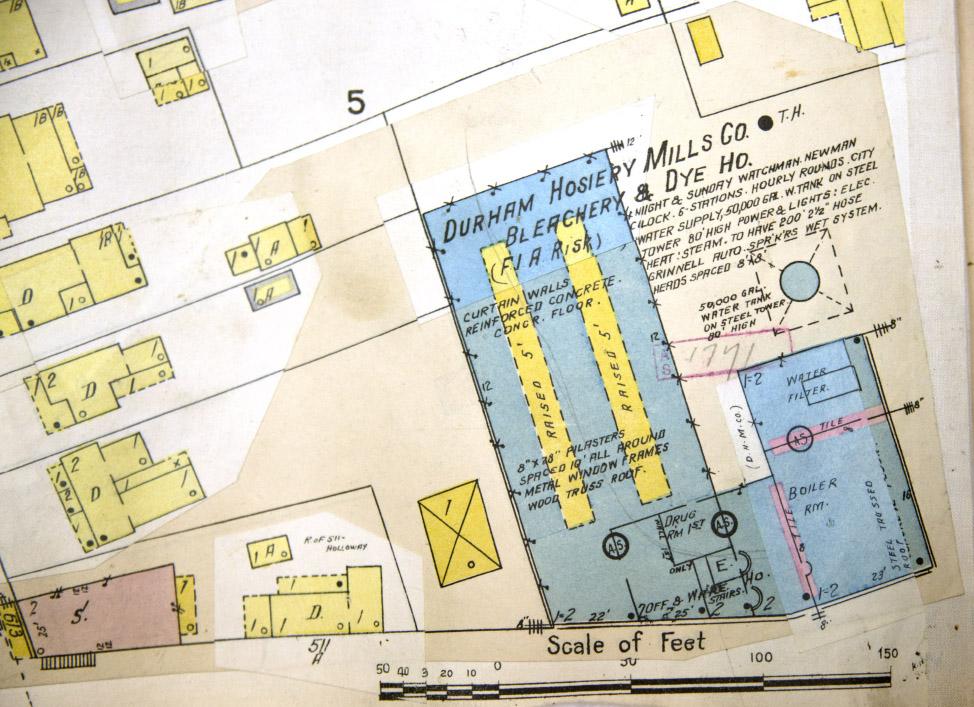 1926 update to 1913 Sanborn Map (Durham County Library, photographed by Gary Kueber)
 It remained operational for a very short period of time -  like most branches of the Durham Hosiery Mills, it was shuttered in the 1934. It remained vacant until 1941, when it was acquired by the Durham Farmers Mutual Exchange, which had taken over the former John O'Daniel mill in 1930 as their base of operations.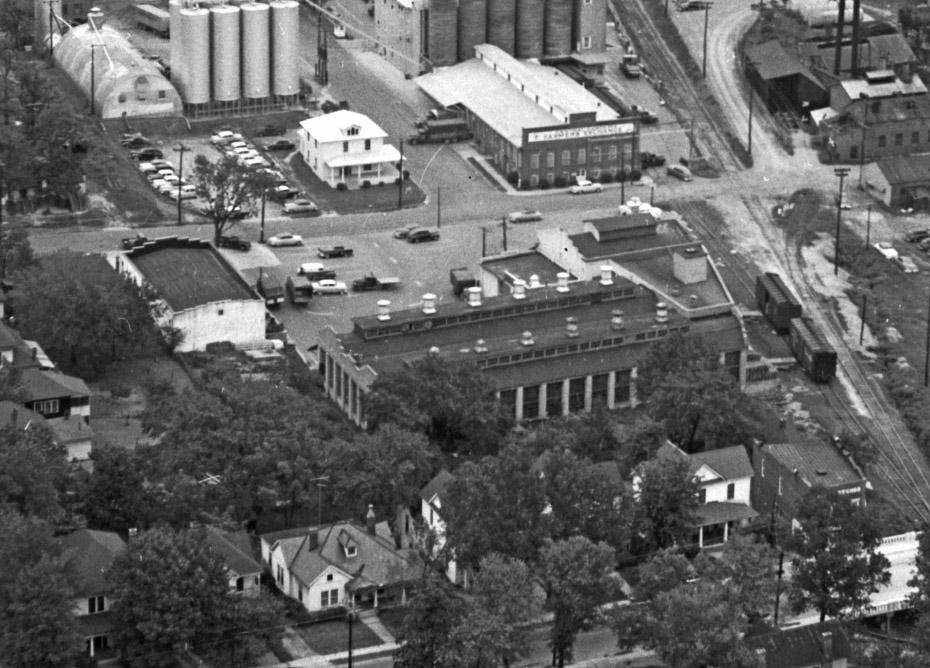 Bird's Eye view, late 1940s (Courtesy Herald-Sun)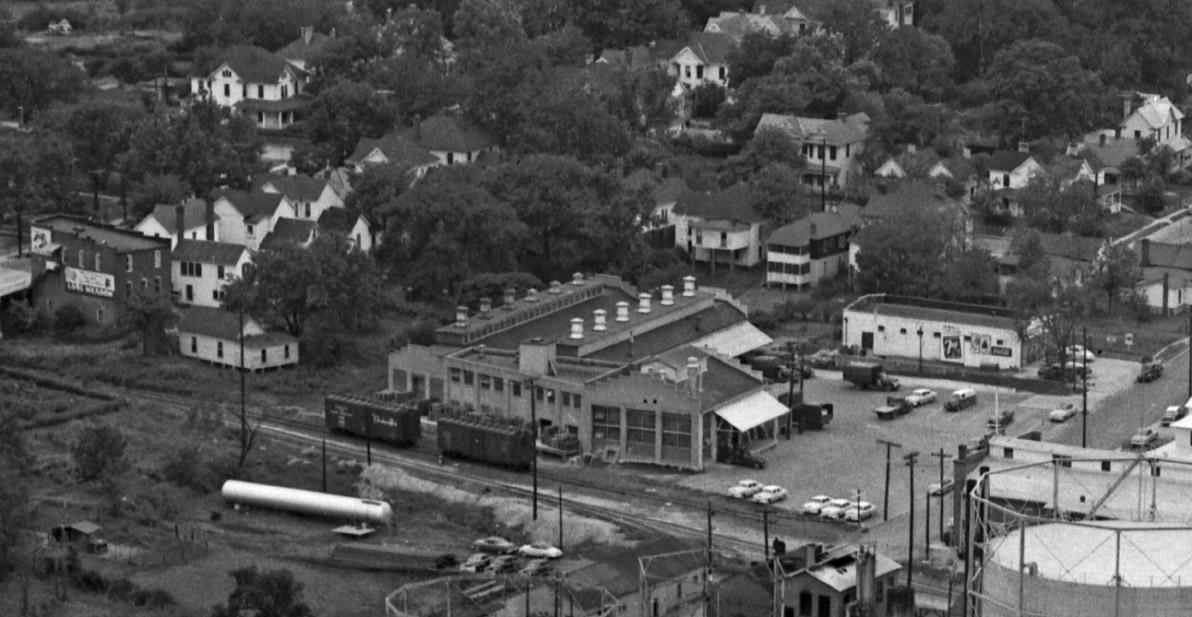 Late 1940s (Courtesy Durham Herald-Sun)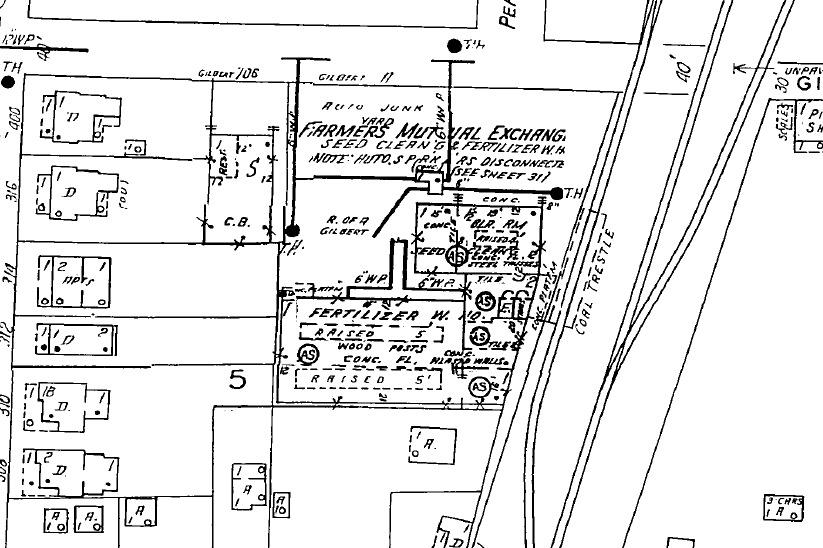 1950 Sanborn Map.
The Farmers Exchange utilized the building for their "Seed Cleaning, Inoculation, and Certification" processes; George Watts Hill negotiated for the Durham 'complex' of Exchange buildings to act as a central clearinghouse for information and shipments of fertilizer and bulk supplies.
It also was one of many "service stores," which provided "marketing [of] grain, seed, poultry, and eggs that farmers need to sell." It also supplied fertilizer and "1200 farm supply items." Custom grinding and mixing of home grown grain, cleaning, and testing of seeds was also available.
In the early 1950s, the Durham Farmers Exchange expanded, becoming the Central Carolina Farmers Exchange. Although there were branches all over the NC piedmont, Durham remained the headquarters. During that time, the company expanded significantly in the Gilbert Street area, adding a cold storage facility, a poultry processing plant, a maintenance garage, and a hatchery in the adjacent blocks.
In the 1960s, the original windows were removed from much of the building, the window openings infilled with brick, and some small windows placed in the infill.
In 1980, Central Carolina merged with FCX, with hq in Raleigh, where the main office was relocated. The exchange in Durham continued to operate under the FCX name.
FCX filed for bankruptcy in 1986; Southern States bought the properties out of bankruptcy. The former dye house building was sold by Southern States to the current owner in 1998.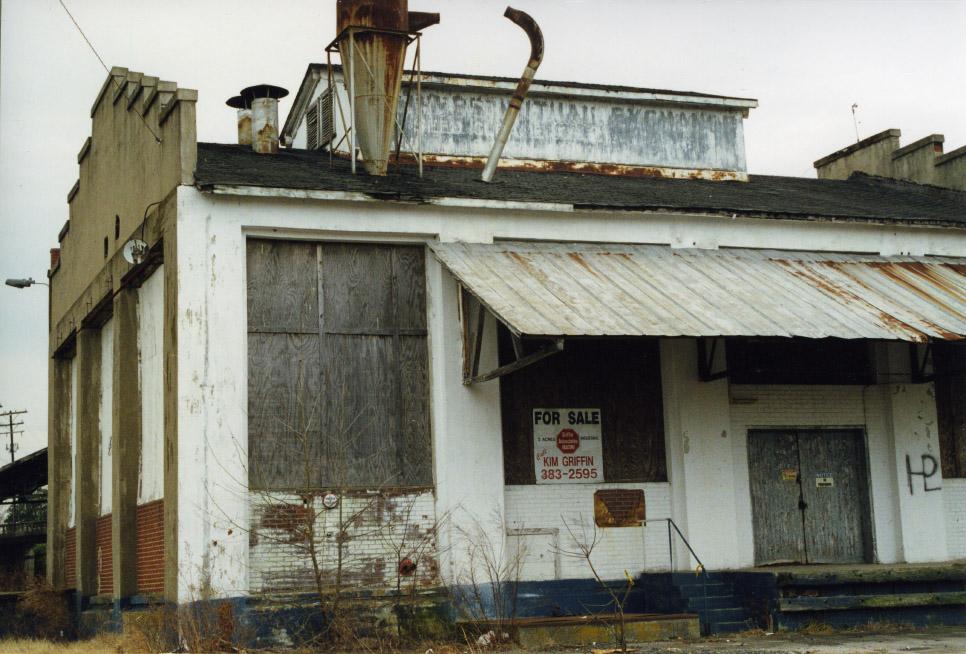 2001 (Courtesy NC SHPO)
2001 (Courtesy NC SHPO)
2001 (Courtesy NC SHPO)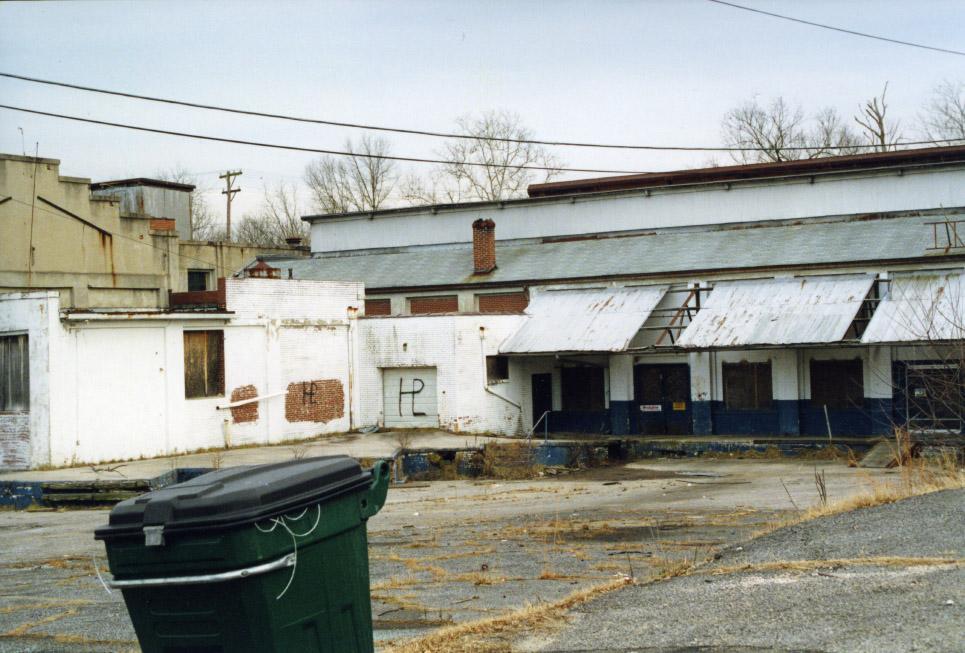 2001 (Courtesy NC SHPO)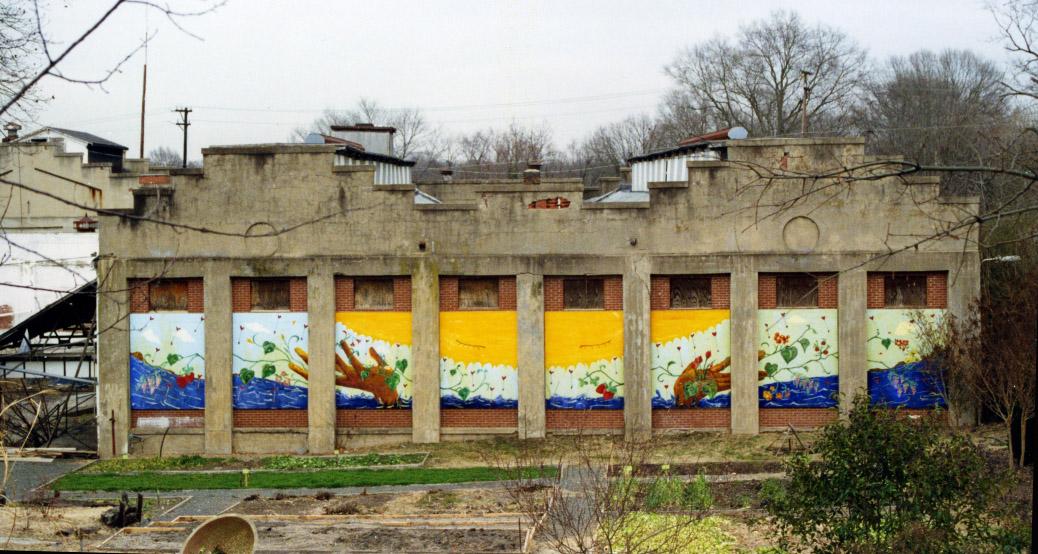 2001 (Courtesy NC SHPO)
As of 2012, it is occupied by the Durham Food Bank.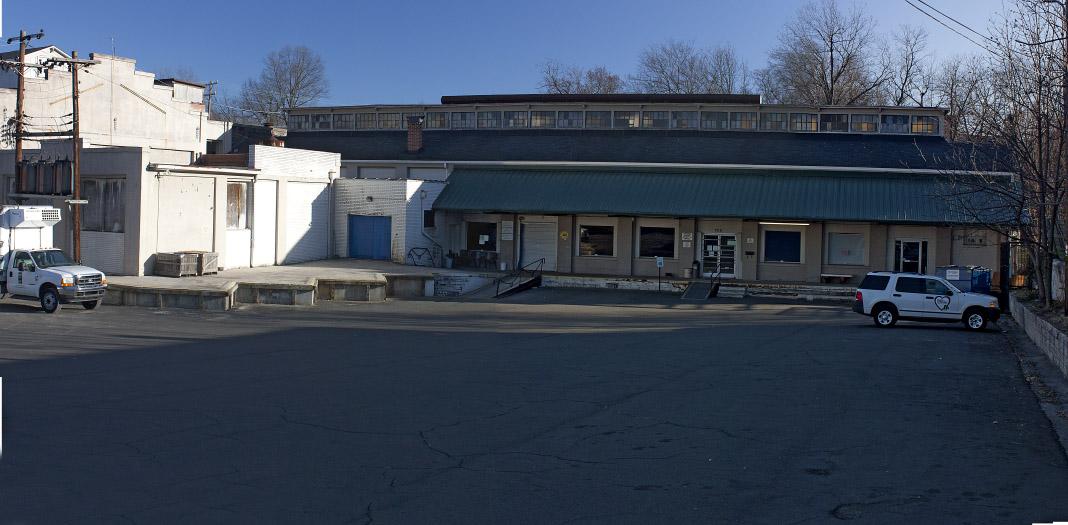 02.19.11 (Photo by Gary Kueber)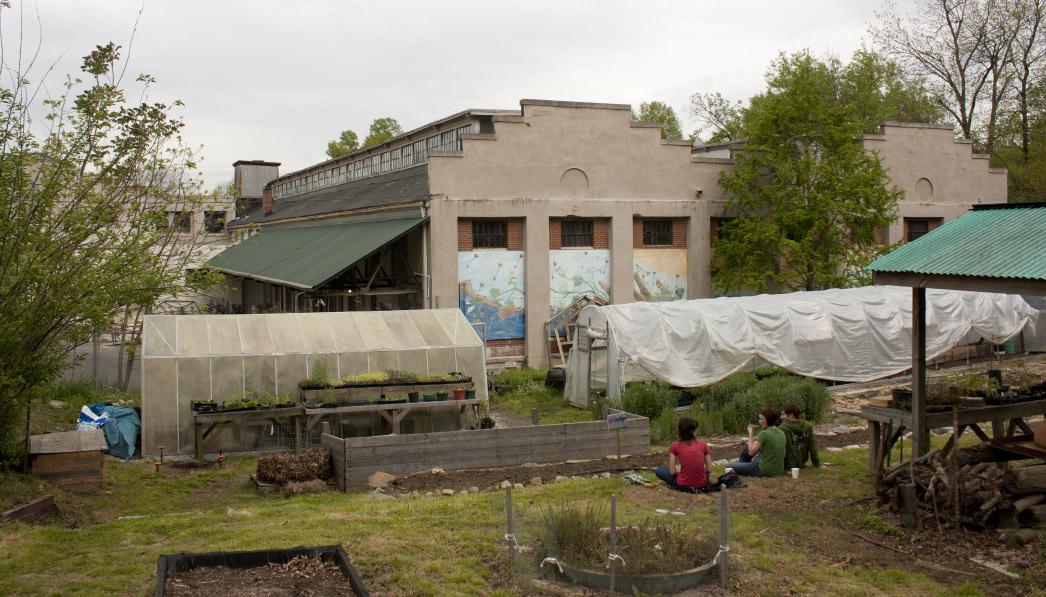 From the SEEDS garden, 04.19.09 (Photo by Gary Kueber)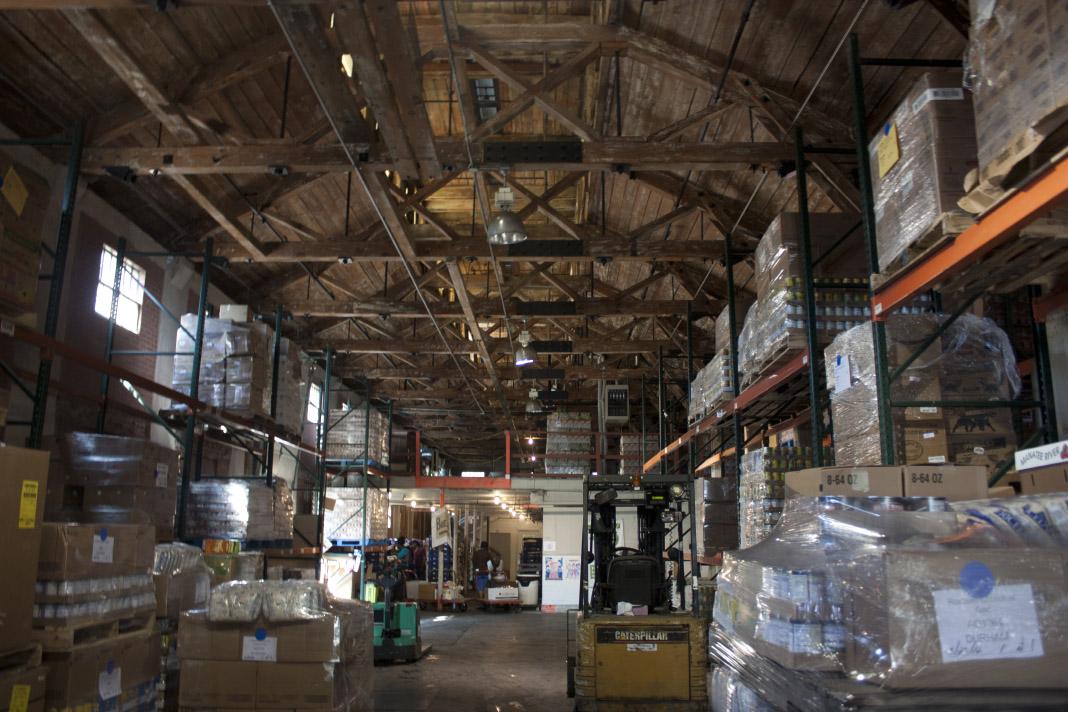 (Photo by Gary Kueber)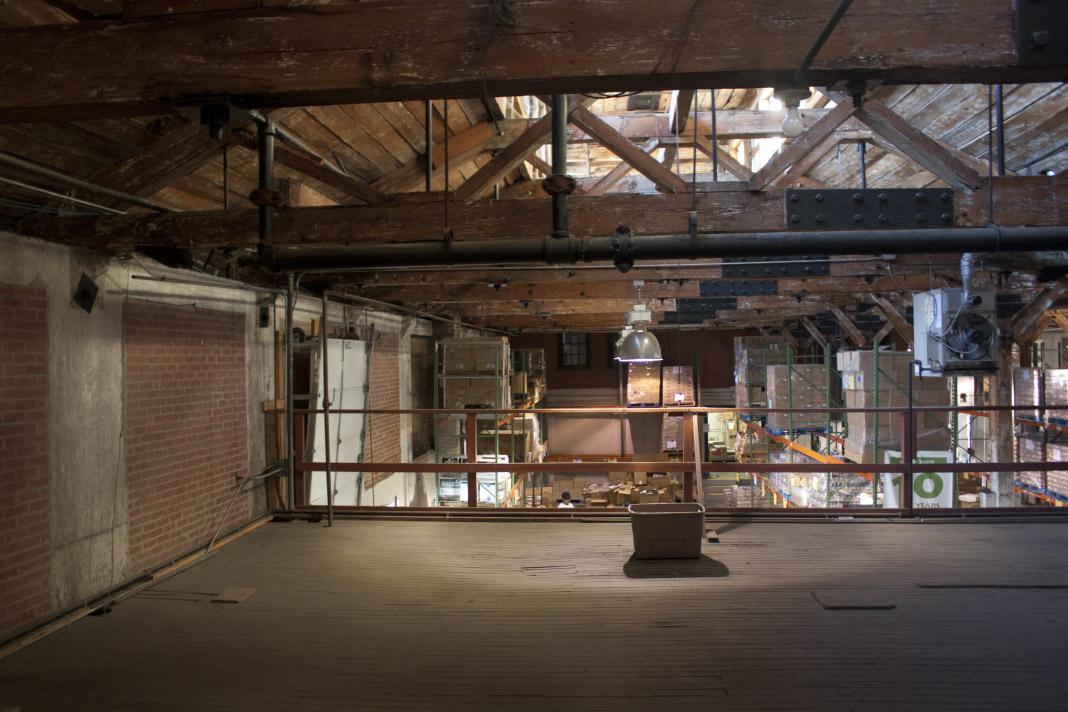 (Photo by Gary Kueber)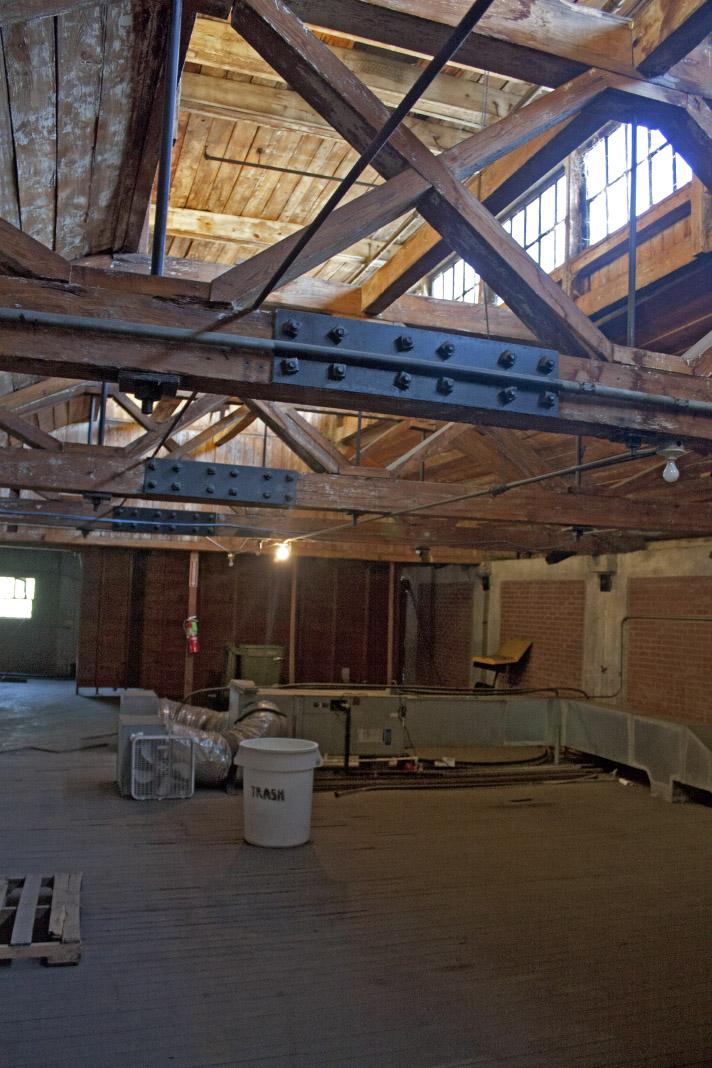 (Photo by Gary Kueber)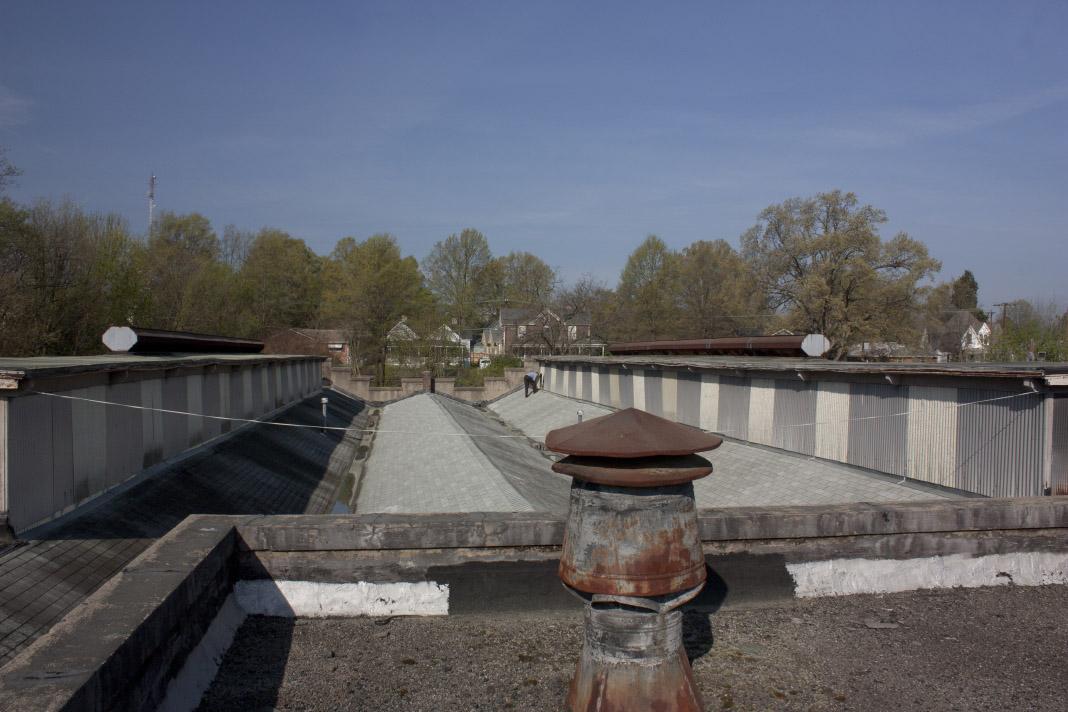 2012 (Photo by Gary Kueber)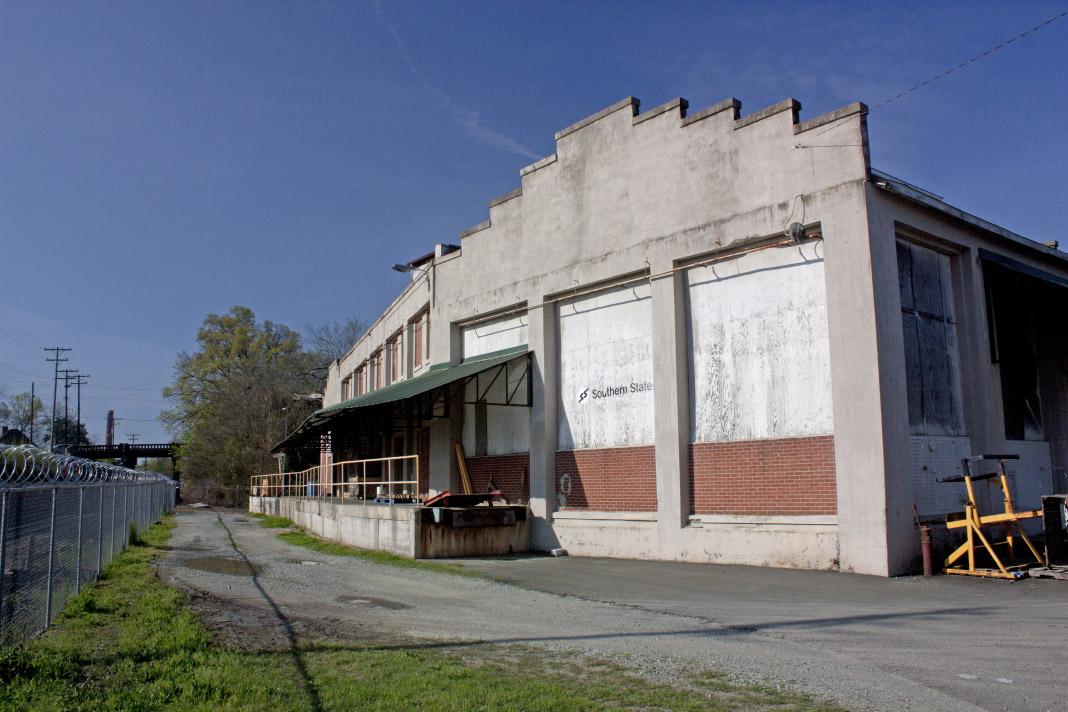 2012 (Photo by Gary Kueber)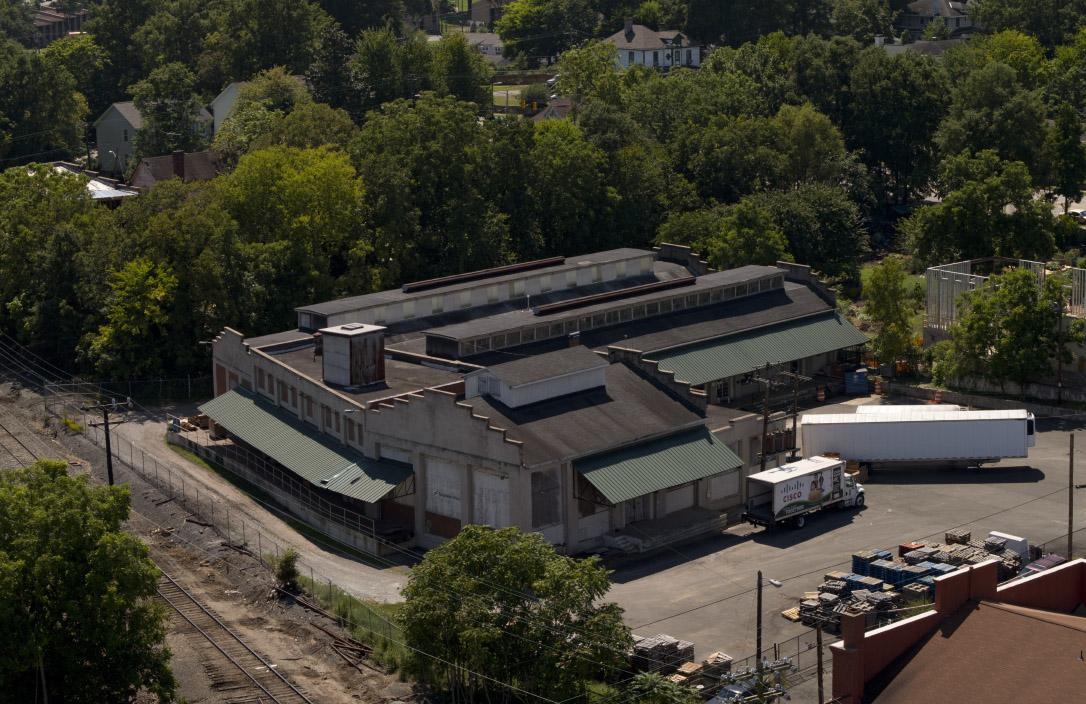 08.30.13 (G. Kueber)