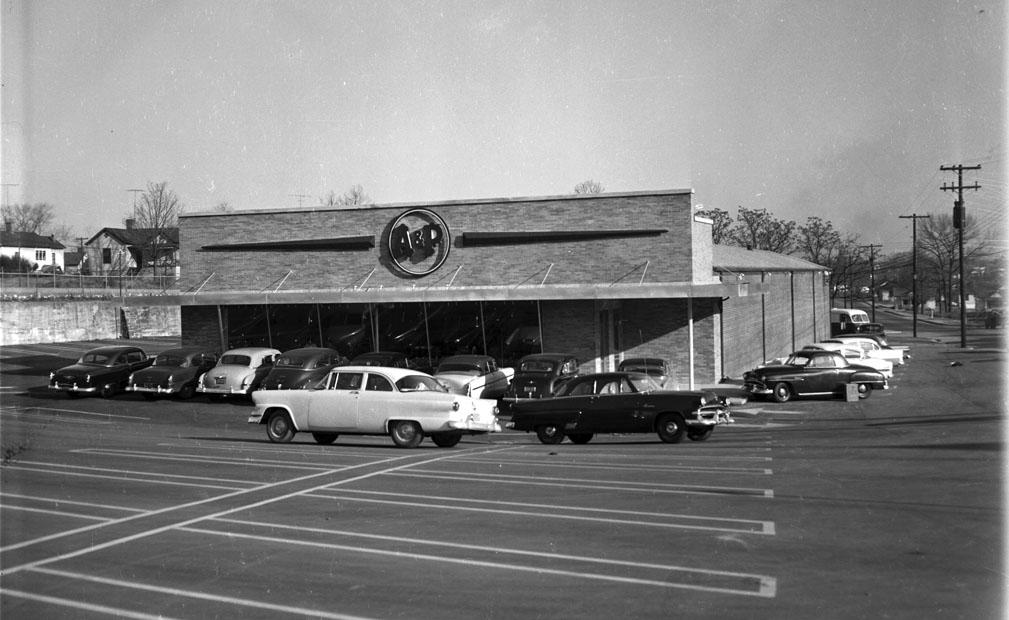 A&P, 1950s.
Before the A&P was built on the site in the 1950s, the area near Alston and East Main still exhibited its early 20th century residential character.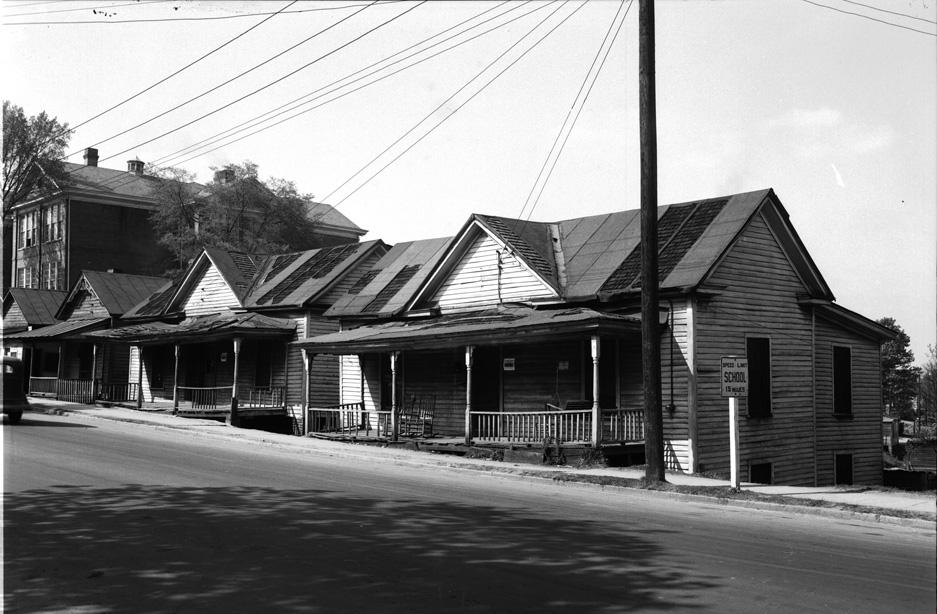 The northwest corner of N. Alston and E. Main was initially developed as small-scale residential area at the periphery of the mill villages of Edgemont and Morning Glory. The increasing poverty of Edgemont after the closure of Durham Hosiery Mill No. 1 in 1940 meant a significant decline in the housing stock.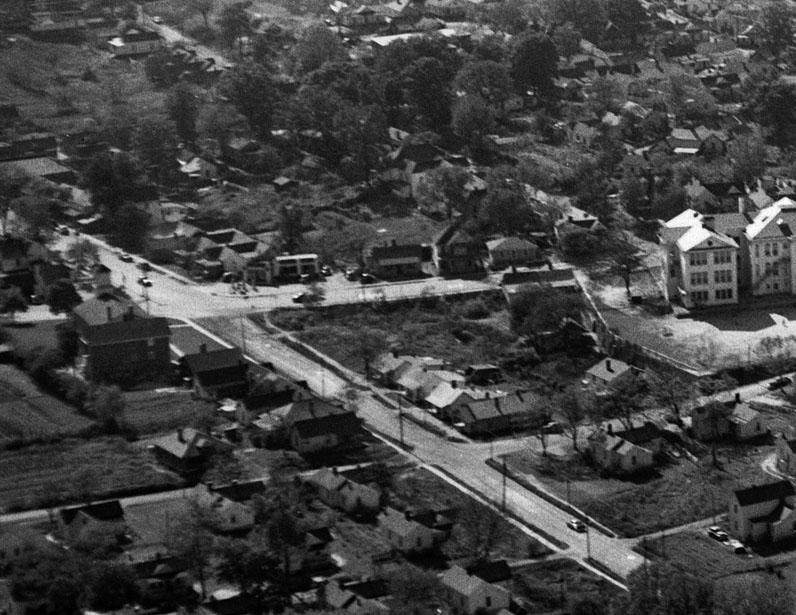 An aerial shot after several of these houses have been torn down - looking south-southwest, early 1950s.
(Courtesy Herald-Sun)

The era of the small grocery store began to wane in the 1940s with the advent of "Super Markets" - the increasing prevalence of automobiles and the convenience of going to the store less often to buy more (that you didn't have to lug home on foot) caused an explosion of these new stores in the 1950s.

One of these was the A&P at E. Main and S. Alston; with the rise in automobile traffic at this newly significant intersection, several commercial uses began to develop over the mid-20th century.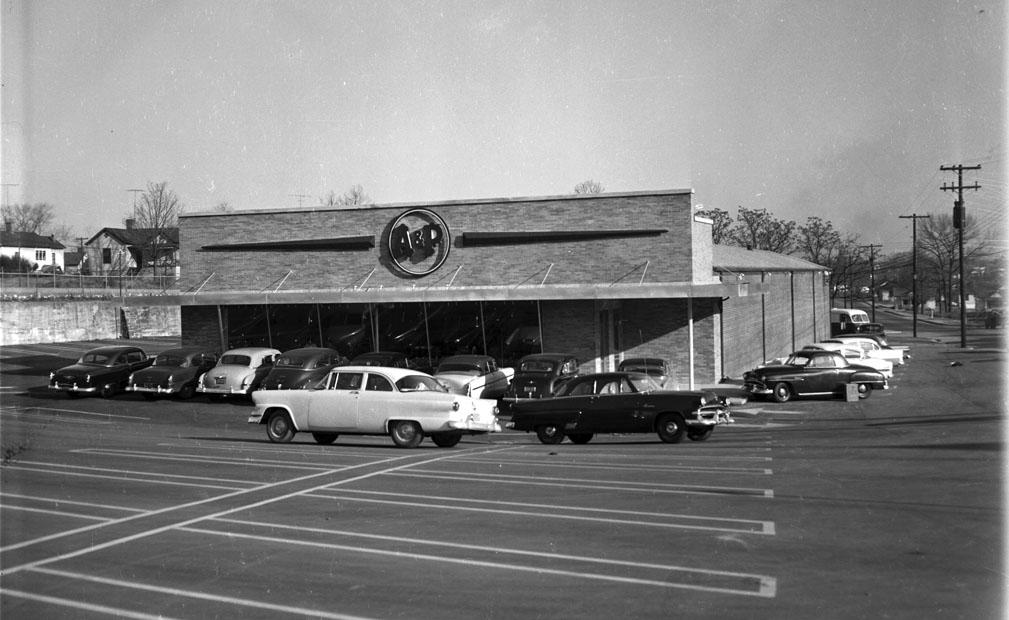 Looking northwest, 1950s.
(Courtesy Herald-Sun)

It's amazing to look at pictures from this era to see just how many of these stores - primarily A&P and Colonial Stores in Durham - were built in just a few years.

This store could serve a geographically broader community than simply Edgemont / Morning Glory. Ample parking was an exciting thing for grocery shoppers.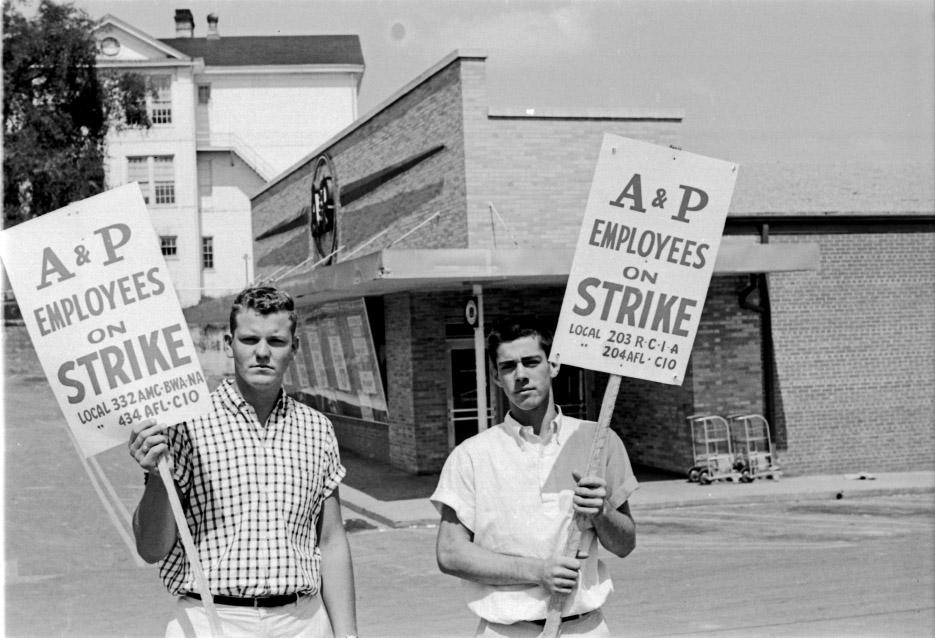 08.27.58 (Courtesy Herald-Sun)

The wave of supermarkets that drove the smaller stores out of business eventually crashed and burned themselves, giving way to even more humongous stores out on the periphery of town.

But some of these stores have been repurposed to newer, less homogenous uses - Whole Foods at Broad St., once an A&P*, the Galaxy (now Compare Foods, see below) at the one-time Kroger at Forest Hills, and Los Primos here at E. Main and Alston.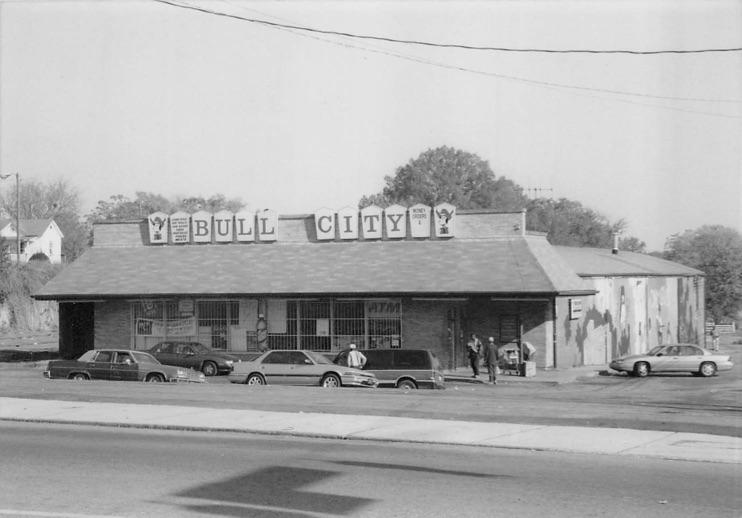 '
2000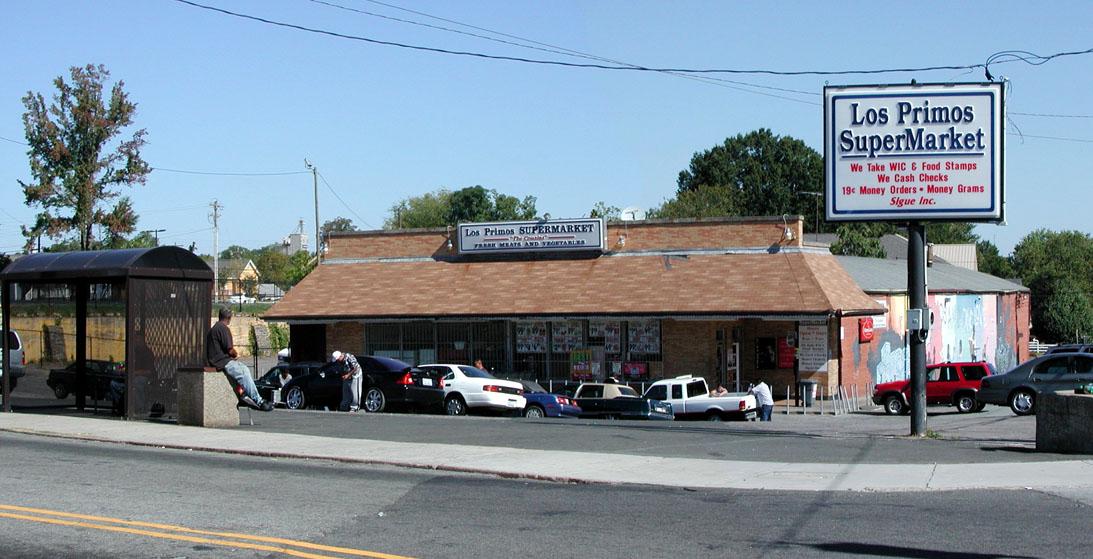 2007 (G. Kueber)

This store, in particular, has caused some contention between the state and the city - as NCDOT's silly Alston Ave. widening project would demolish this store. The city has drawn the line in the sand over this, and insisted that NCDOT rebuild the store nearby if they plan to demolish it.

The best news is that the city is soliciting community opinion as to whether the Alston Ave. project should move forward at all, or whether the city should consider trying to halt it - simply instituting some intersection/safety streetscape upgrades instead. Let's hope that our Transportation Dept., City Council and MPO can move towards that outcome.