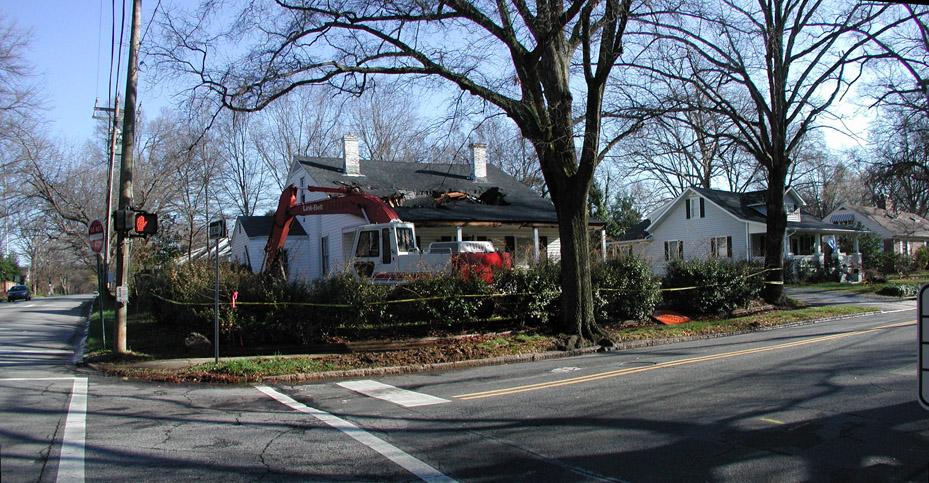 03.16.08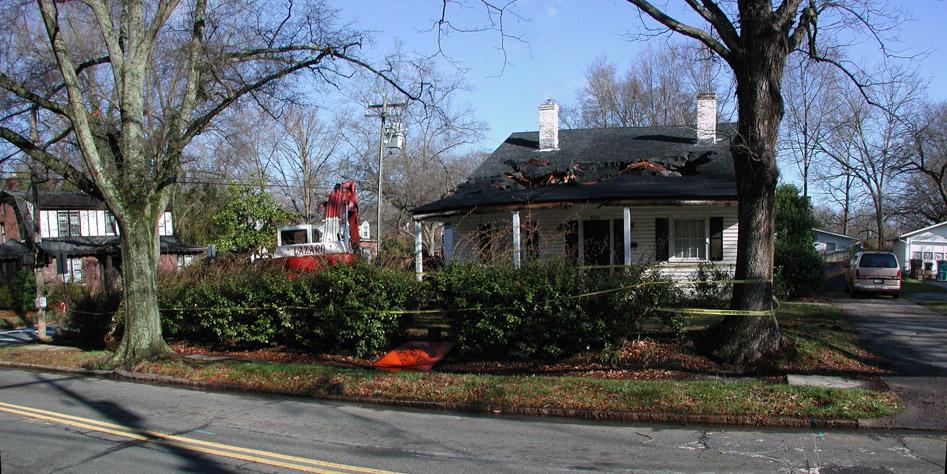 03.16.08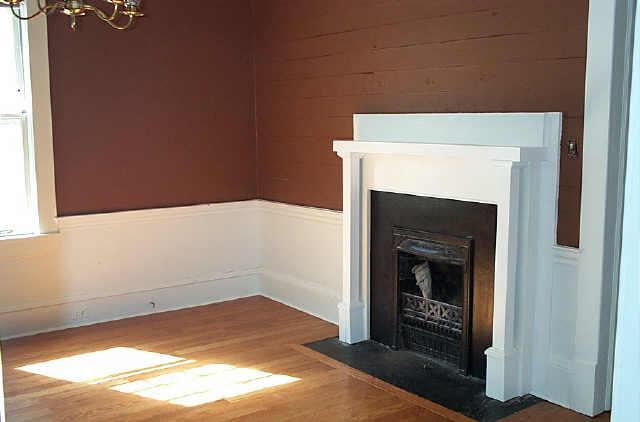 This house was demolished and replaced with a contemporary modern structure.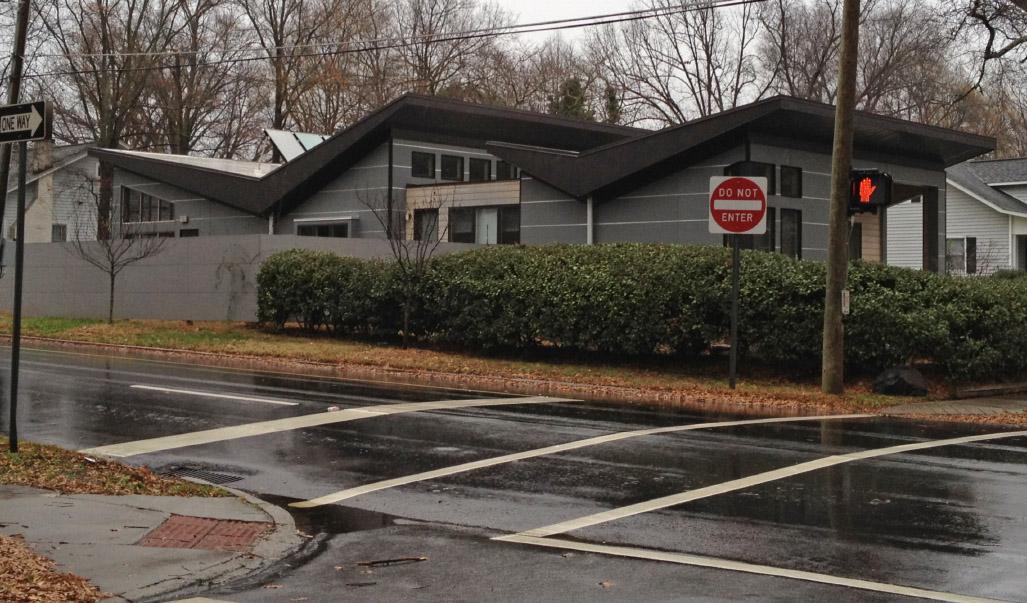 12.07.11
It's fine - out of context, I'd say it's a pleasant-enough contemporary modern structure, and fairly 'of-its-time,' with architects' current go-to motif—the plethora of jaunty roof angles. But I'm being unfair - I'd like the structure if it had been built on some infill vacant lot somewhere.
But it's just crappy and tool-ish to tear down a perfectly good house to build this and feature it on "Green Home" tours - which they have. Moreover, why buy an existing house on a busy corner, tear it down to build a new house, and then hide behind a bunch of walls and giant hedges? If this spot was so unbelievably important, why work so hard to block out your surroundings?