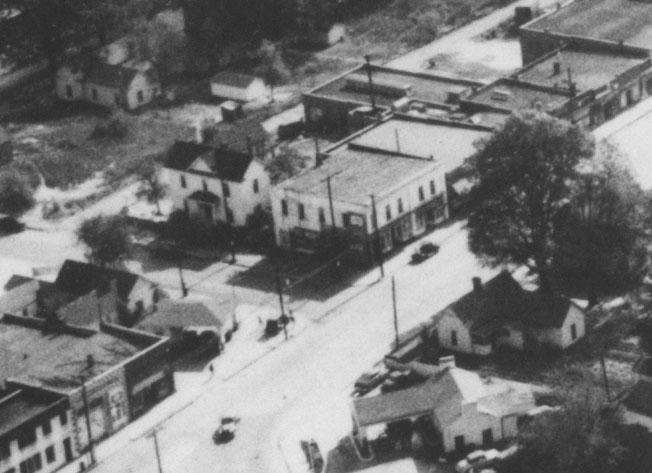 Looking southeast, 1940s.
(Courtesy Durham County Library / North Carolina Collection)

762-764 Ninth St., the bookend to the two-story structures at the Perry St. end of the Ninth St. commercial strip, appears to have been built in the late 1920s. It initially housed Whitmore's Bakery at 762 and Mack's Food Shop at 764. Upstairs tenants appear to have been residential.

1950s

762 Hoke Telev & Radio Serv
Lee's Watch Repr Shop
764 Jakes Inc sporting gds

1960s

762 Lee's Watch Repair Shop
764 Brown's Auto Supply Co

1975
764 Sloan Auto Parts Inc

The store remained Sloan's Auto Parts through the 1980s and 1990s.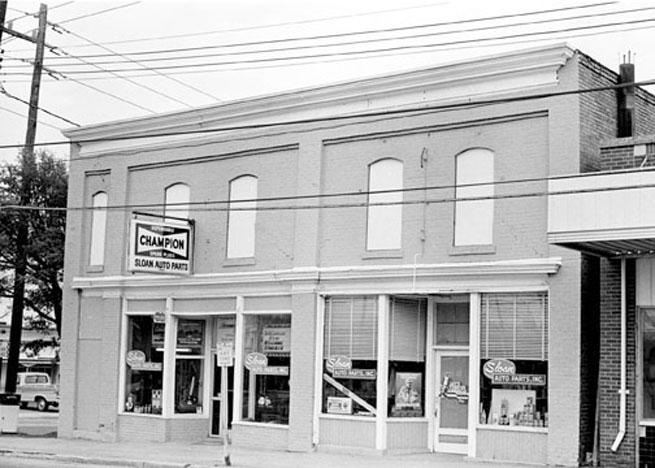 762-764 Ninth, 1980.

As of 2009, the building housed Stitch Doctor Embroidery at 764 Ninth and A1 Mail Stop Shoppe at 762 Ninth.



762-764 Ninth, 04.05.09 (G. Kueber)
 
This building was renovated in late 2014-early 2015.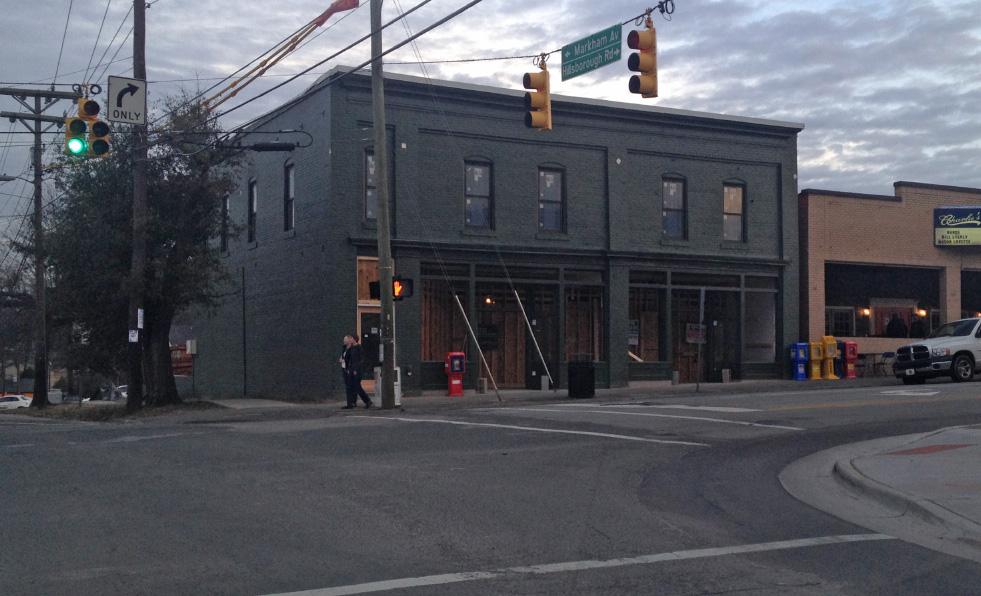 01.11.15 (G. Kueber)