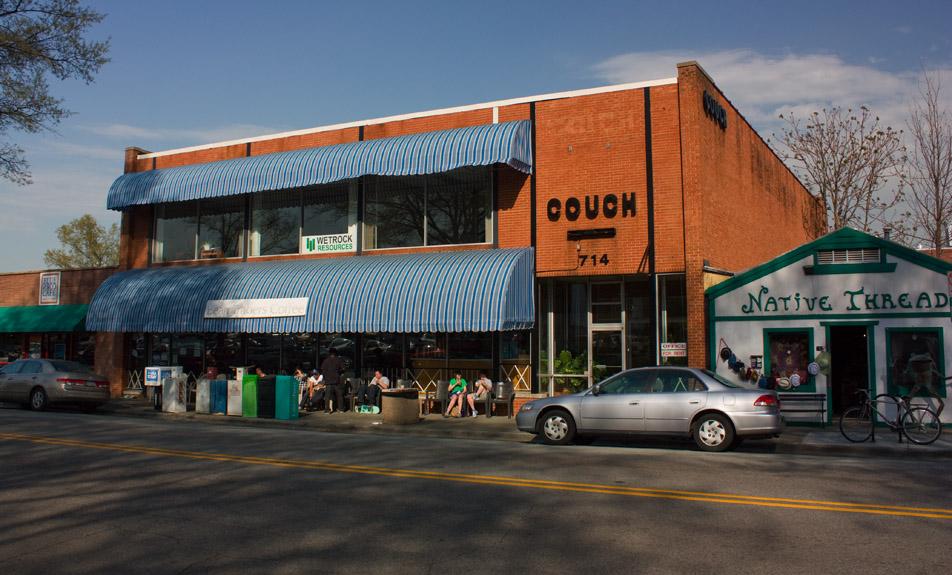 ------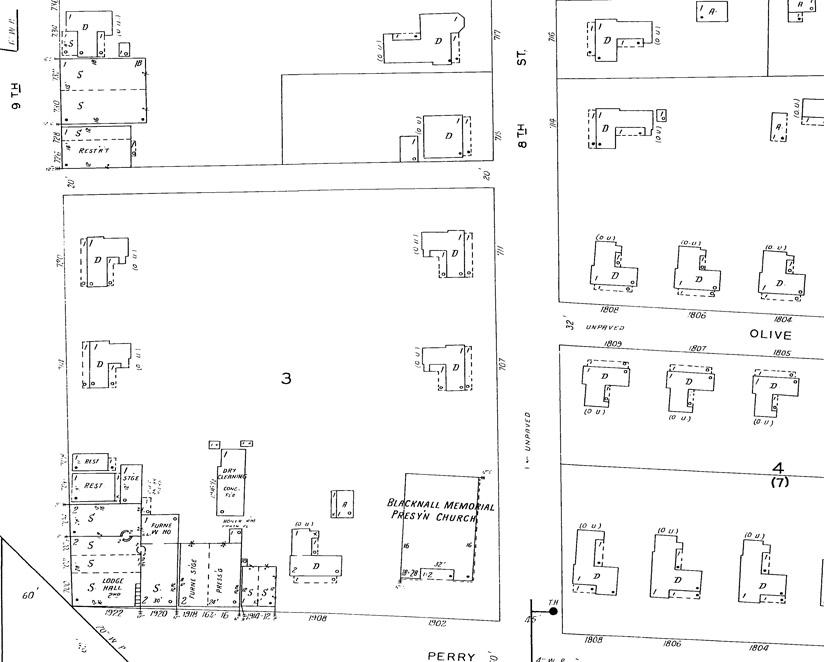 Sanborn map of Ninth St., 1937

714 Ninth Street was initially part of the Erwin Mills mill village, part of the housing built to the east of the mill extending east to Broad Street. A mill house stood on the later site of the commercial building.

By the late 1940s, the two mill houses at 714 and 720 Ninth St. had been demolished. Cheek's Dry Cleaners had been built at the corner of the alleyway and Ninth St., but the remainder of the land associated with the two houses remained vacant.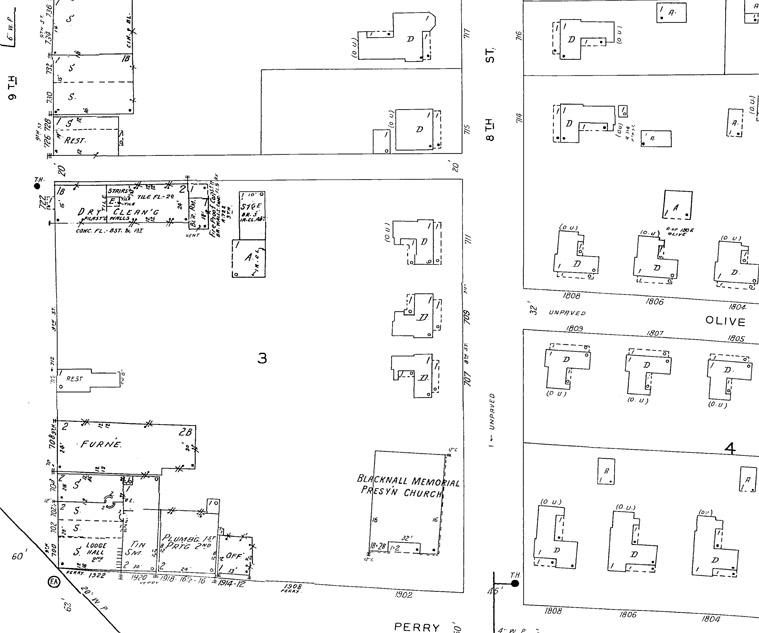 Sanborn Map, 1950, showing Cheek's Dry Cleaners and vacant land between it and O'Briant's restaurant.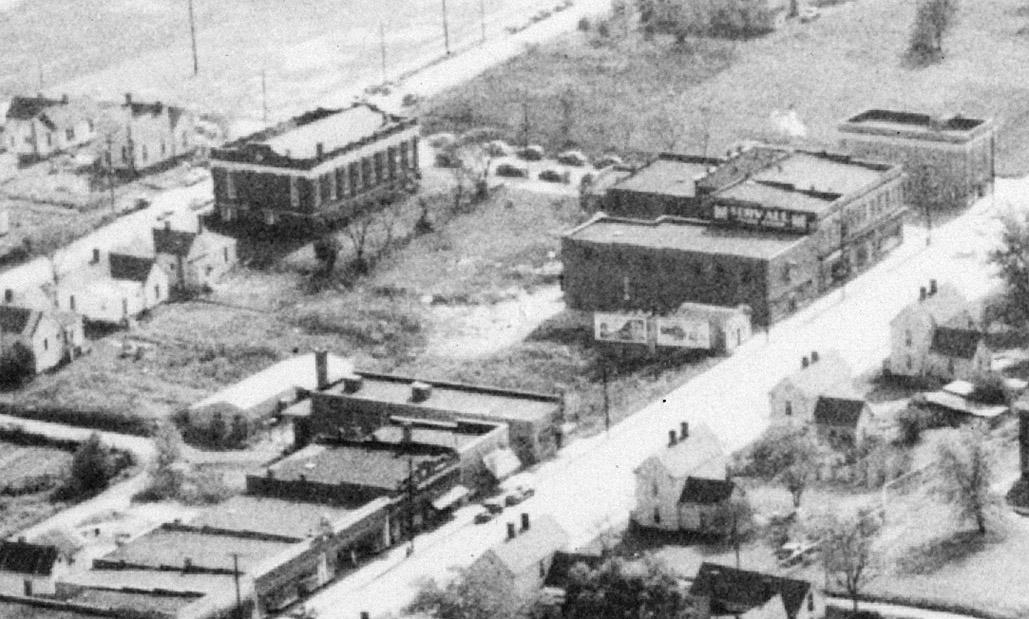 Looking southeast, 1950. A vacant lot is visible to the south of Cheek's Dry Cleaners (With billboards facing north, just to the north of O'Briant's)
(Courtesy The Herald-Sun Newspaper)

Couch Furniture built a store on the southern portion of this former residential land between 1965 and 1968. The original Couch Furniture Company had been located on West Chapel Hill St. at Five Points prior to moving to Ninth Street when their building was torn down by urban renewal for the First Federal (now Southbank) building.

When Martin Luther King was assassinated on April 4, 1968, several riots broke out in Durham. The Couch furniture store was one building set on fire.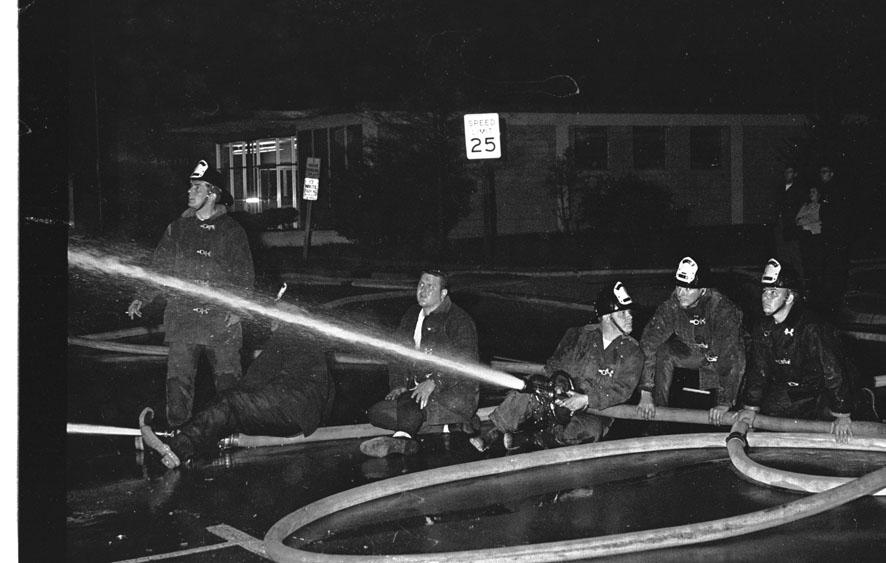 Firefighters on Ninth St. attempting to extinguish the fire. The 1960s era West Durham post office is in the background.
(Courtesy The Herald-Sun Newspaper)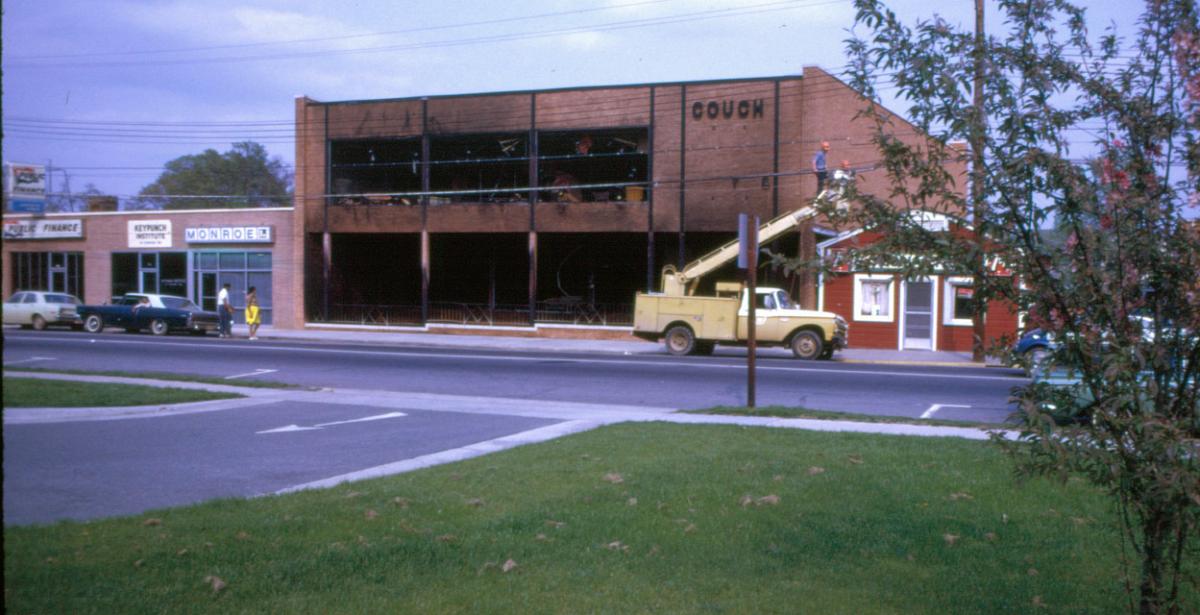 Immediately after the fire.

The building was repaired/rebuilt immediately thereafter.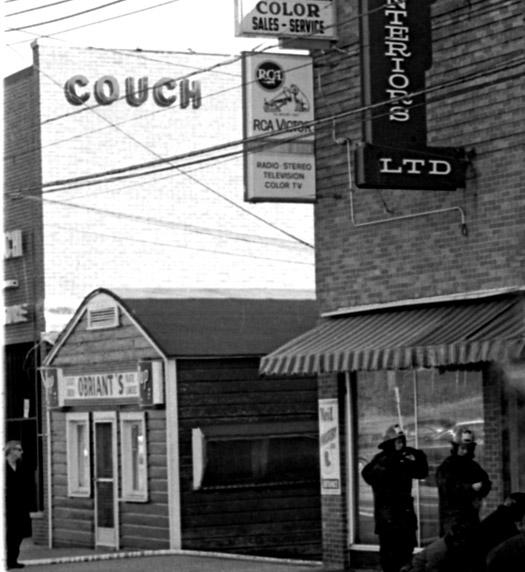 A small portion of the building, looking northest, 12.18.69.
(Courtesy The Herald-Sun Newspaper)

The story goes that the odd building, with a sunken first floor and suites upstairs and to the rear of the building, was designed with no frontage on Ninth St. as a response to the firebombing.

In the early 2000's, Orvis moved out of the below grade first floor, and Blue Coffee moved in - a new floor was placed at ground level, and the sunken first floor became a basement underneath the coffeshop. A couple of years ago, the coffeeshop became Bean Traders.