One meaningless, throwaway line I often hear when people are trying to justify why something needs be torn down is - "it's not worth saving." I heard it a fair amount about 618 Arnette Ave back in 2002.

618 Arnette Ave. was built in the early 20th century as one of several small Victorian houses ornamented with multiple sawnwork details and a wraparound front porch. It was originally the house of Sidney Bragg, a farmer.



Picture taken in 1978, looking northwest from the intersection of Arnette and Jackson.

The house was still in apparrently good shape when I lived across the street from it in the early 1990s. However, by the late 1990s, it had deteriorated significantly. The foundation had collapsed in spots, and the back of the house was laying on the ground. A new owner placed the house on a new foundation, but was unable to proceed with further repairs.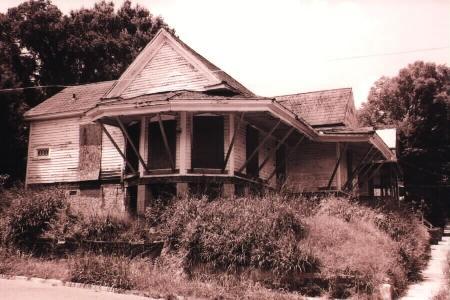 The house in Spring 2001.

I was working with the Historic Preservation Society's Endangered Properties Program at the time, and we identified the house as one that we wanted to try to save. We acquired an option to buy the property, and attempted to find a new owner to do a complete restoration.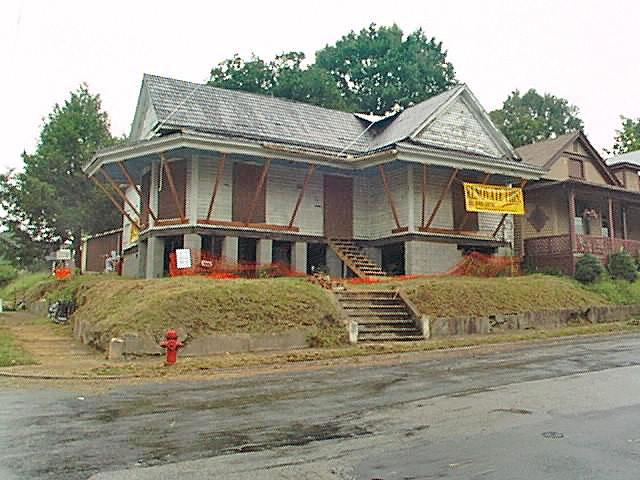 The house in 2002 after a cleanup day. Unfortunately, this was the good side of the house. The back was wide open and rotted away.

We were unable to find someone to take it on. Meanwhile, Housing and Community Development was chomping at the bit to tear down the house. We met with them several times to ask them to delay demolition, which they did.

Eventually, we decided to purchase the house ourselves and begin renovation. Marty Hanks was the contractor, who worked very hard on this house to resuscitate it, and did a very good job. A core handful of dedicated volunteers in the Endangered Properties Program gave a lot of time and effort to this project.

Here was the house after many months of renovation. It had some structural integrity again, and although still fairly shell-like on the interior, was starting to take shape.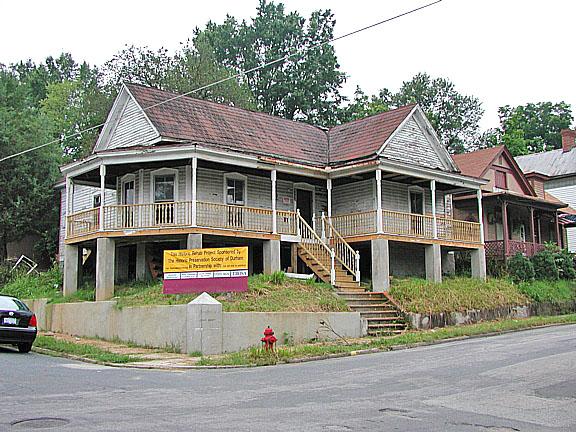 A second contractor crew completed most exterior work on the house; here it is in 2003: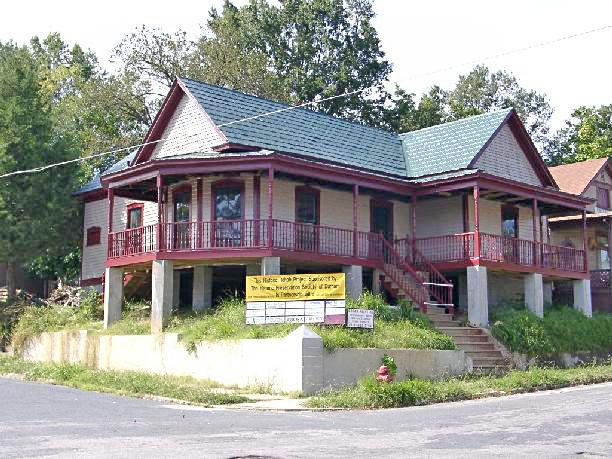 In March 2004, we got the neighborhood out, and the Endangered Properties Committee got their hands dirty as well cleaning up the yard.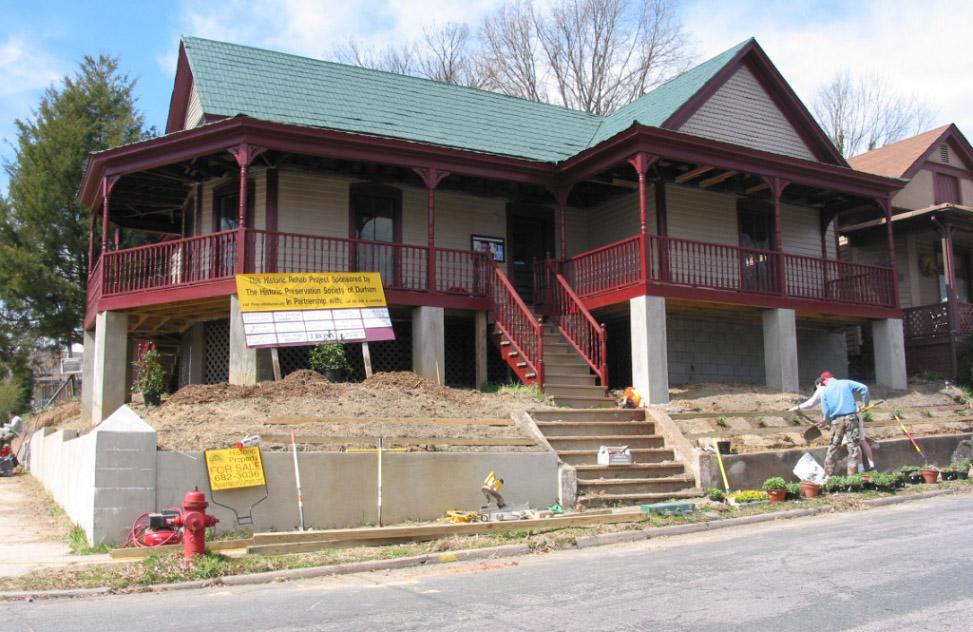 03.13.04
The current owner purchased the house in - I believe - mid to late 2004. He completed the interior renovation, and did an amazing job with it.

Here is the house in 2006: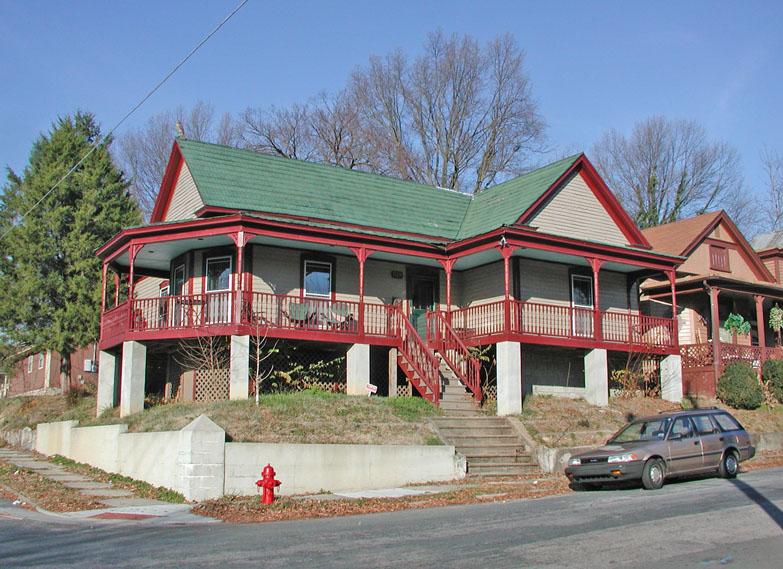 So, was it "not worth saving"? It was a lot of work, to be sure. But had this house been torn down, loss of history and architecture notwithstanding, it would have been a basically unbuildable lot, in a very prominent spot. Now it is occupied by a homeowner who is renovating two other houses in within 1-3 blocks and obviously cares deeply about the neighborhood. I'd call it a win.