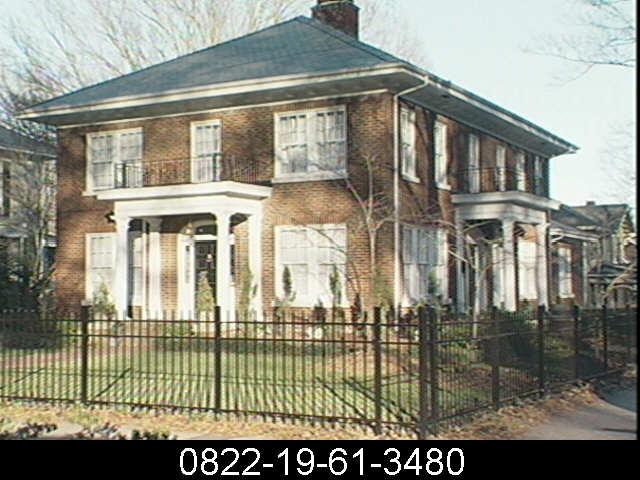 1999 (DC Tax Office)
In italics from the NR nomination; not verified for accuracy:
Two-story brick-veneered Colonial Revival style house built late 1920s. Marked by molded box cornices and large mutules in the deep eaves of the hipped roof.  The central single-bay porch on Monmouth Ave., now the main entrance, features columns with stylized Corinthian capitals and a carved sunburst above the door flanked by leaded sidelights. The original main entrance facing Watts St. is identical except that here the fanlight also is leaded. The earliest known occupant of the house was S. Grady Putnam, manager of Friendly Cafeteria. By 1935, James E. Pickett, manager of S.H. Kress was living here.