35.99942351001, -78.889829021213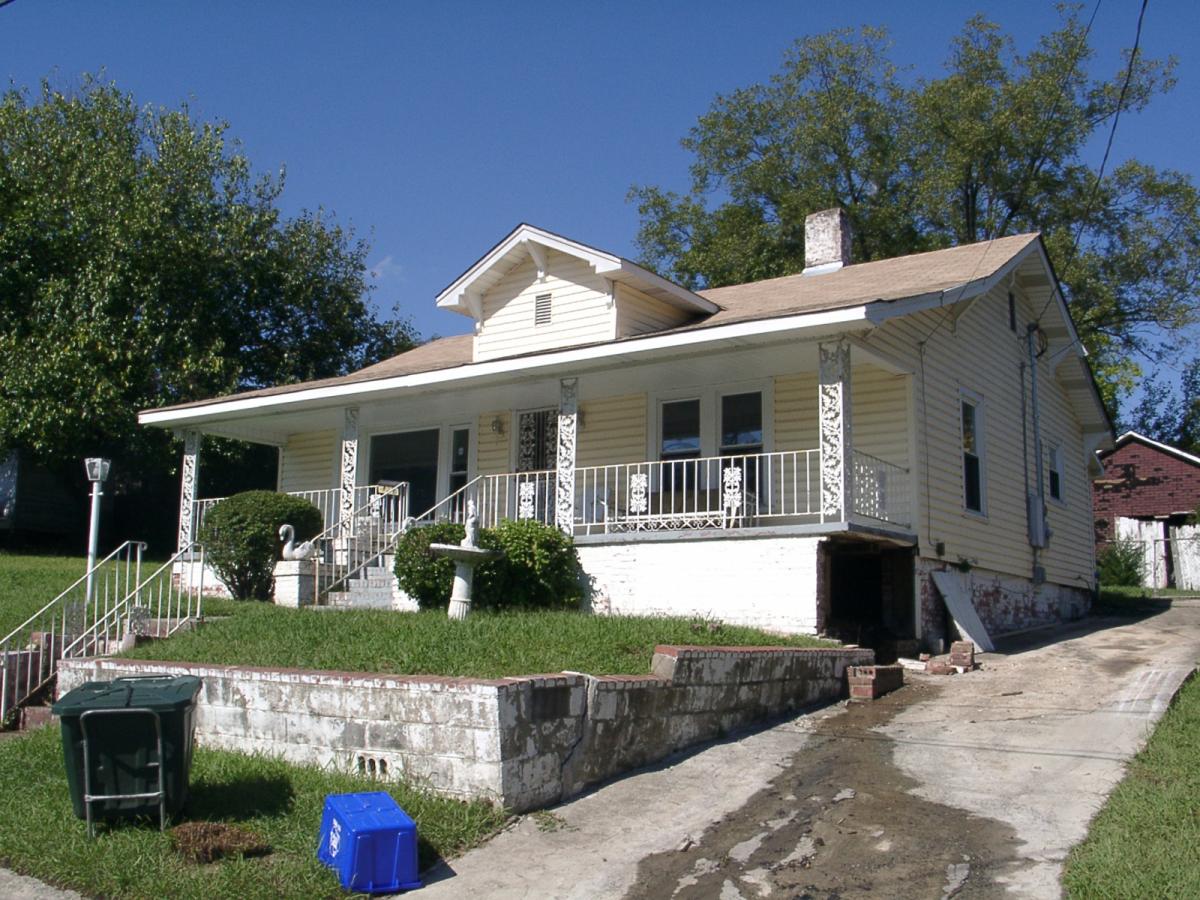 Photograph by Preservation Durham survey volunteers, 10.18.2002.
While county records have this bungalow dated to 1943, historical sources suggest it had been built by the late 1920s.  The owners at the time - and the first listed residents at this address - were Alexander C. and Vester Suitt Cokley.  A. C. Cokley, as his name frequently appears shortened, was a tailor with a shop at the corner of Roxboro and Canal (possibly this structure later converted to a grocery).
In 1940, this was home to a multi-generational family that had come to Durham from Wilson.  Prodigal and Kissie Parker - by then in their 50s - lived with their son Oscar, daughter-in-law Ella, and their 5 young children.
Ada E. and Arthur Dunlap purchased the property in 1943.  She worked nearby at the Farmers Mutual Exchange, while he worked for Liggett & Myers Tobacco Company.  Widowed by 1960, Ada Dunlap sold the house to Lennis and Pearl Graham Jackson.  It remained in their family for more than three decades.  After as string of sales in 2014-2015, the house has underwent significant renovation.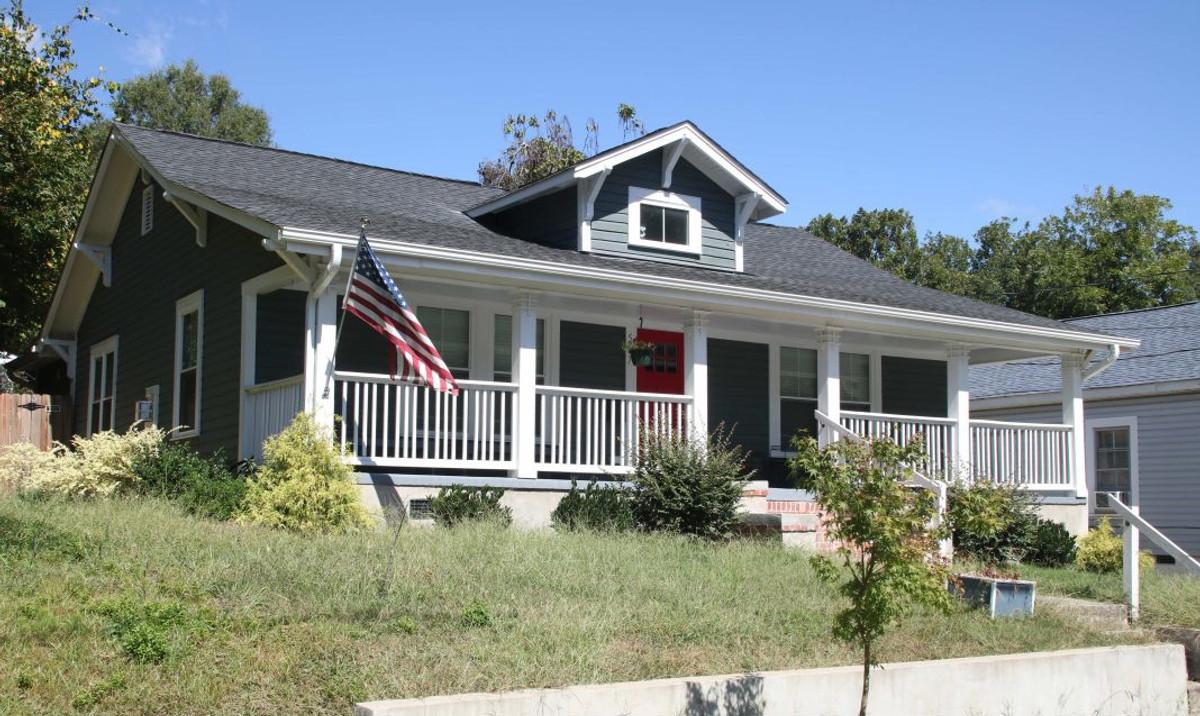 507 Gray Avenue, 9.27.2017 (Durham County Tax Administration)
.