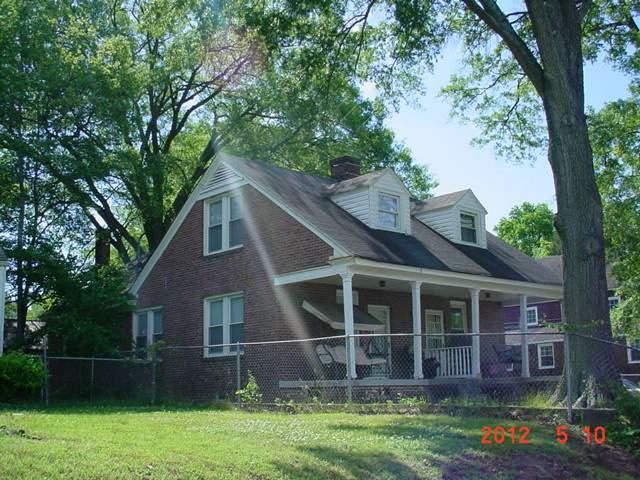 (Below in italics is from the 2004 East Durham National Register listing; not verified for accuracy by this author.)
Duplex. 1 story side-gable brick duplex of modest Colonial Revival style, with 2 gabled dormers and an engaged porch with boxed posts. Replacement vinyl sash windows. Not on 1937 SM. 1940 CD: 2 occupants.
C Garage. Ca. 1945. Front-gable garage with German siding. 
According to the Hill's City Directory of 1951, Ira M. Lynn and his wife Vera lived in this home in 1951. Ira worked for Dixie Wholesale Grocers, which was located at 320 East Peabody St. in 1952.