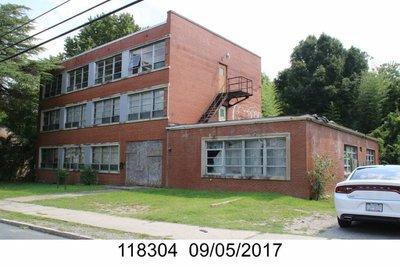 (County Tax Record photo)
Segregated from facilities serving Durham's white community, the Harriet Tubman YWCA was a major site of organizing for civil and women's rights activism.
Built alongside the John M. Avery House, which it had used since relocating from its first address on Fayetteville Street in 1937, the Tubman Y's new building opened with a special ceremony on September 27, 1953. Then a member of the YWCA's national board, renowned activist Dorothy Height delivered the keynote address at the dedication.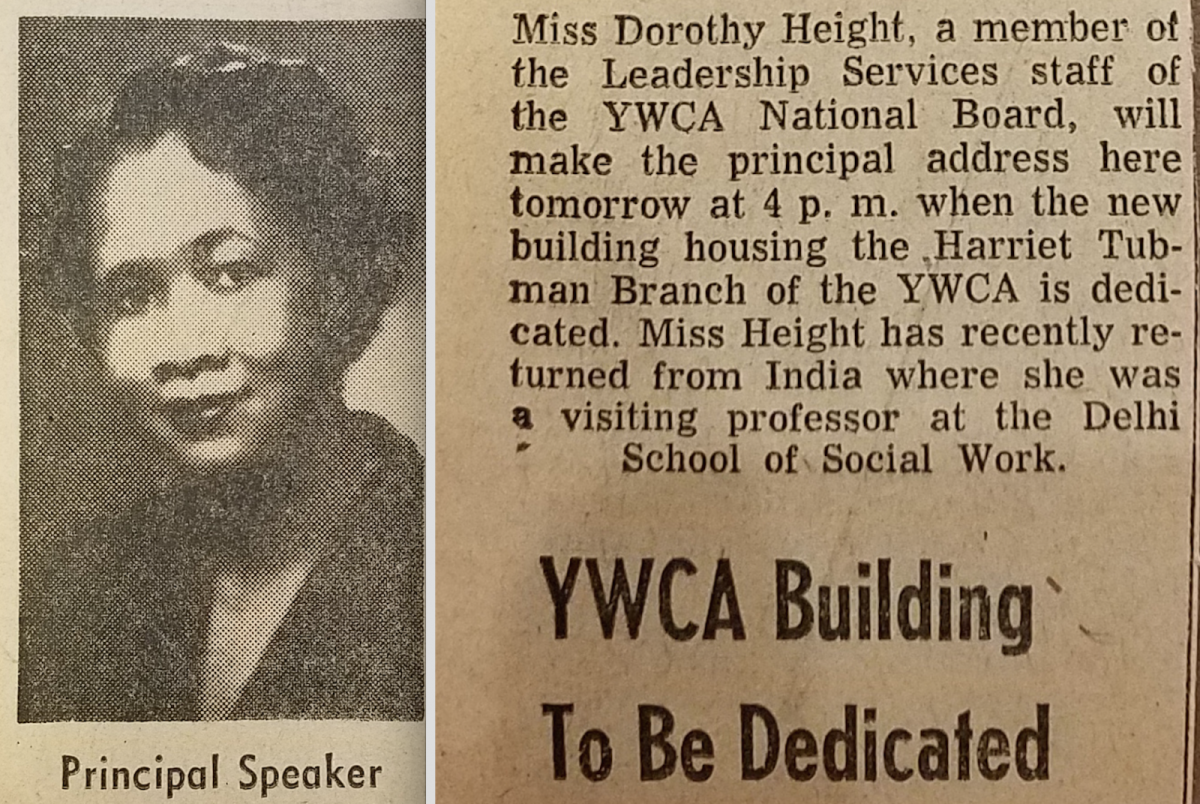 Durham Morning Herald article, 09.26.53 (Source: YWCA of Durham, N.C. records, David M. Rubenstein Rare Book and Manuscript Library, Duke University, Box 1.)
A city-wide fundraising campaign generated the $90,000 invested in the facility as well as a $100,000 expansion of the primarily white Central Branch's new addition that opened the same week.  Falling short of the overall $275,000 campaign target explains the simplification of the design from its originally intended form.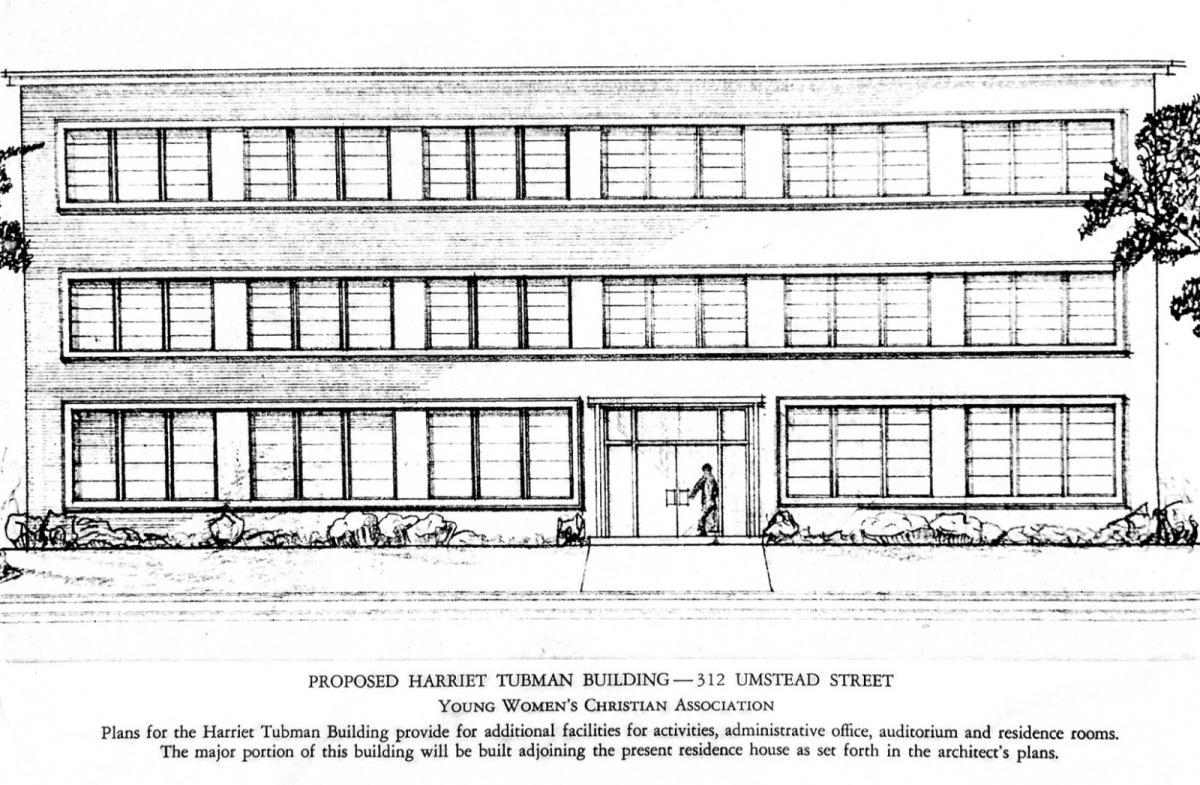 Rendering from 1951 fundraiser brochure (Source: YWCA of Durham, N.C. records, Box 1.)
In addition to hosting a range of organizing, youth educational, and job-training activities, the Tubman YWCA was also a residence - providing a home to many young women moving to Durham.  It was largely for this reason that the present building was needed, as the number and condition of rooms in the deteriorating Avery House (demolished after 1957) were no longer sufficient.
Virginia Williams, who came to work at Duke Hospital in 1956, recalled years later in an interview: "when I moved at the Y, I found out that it was full of activities. There was always something going on. There was special dinners, special groups. I think the Durham Business and Professional Chain was meeting there at that time. Everybody was meeting there." (Durham Civil Rights Heritage Project, Durham County Library)
It remained a vibrant social center throughout the 1960s in spite of the damage inflicted on the neighborhood by urban renewal and the Durham Freeway project.  The Tubman Branch reported over 1800 members and its 24 beds provided nearly 8,000 nights of housing to permanent and temporary residents in the year ending August 1967.
Carolina Times story, 01.13.68 (digitalnc.org)
After the YWCA ceased using the facility sometime in the 1970s, it continued to host a number of other community organizations for meetings, and for some time was home to a day care center.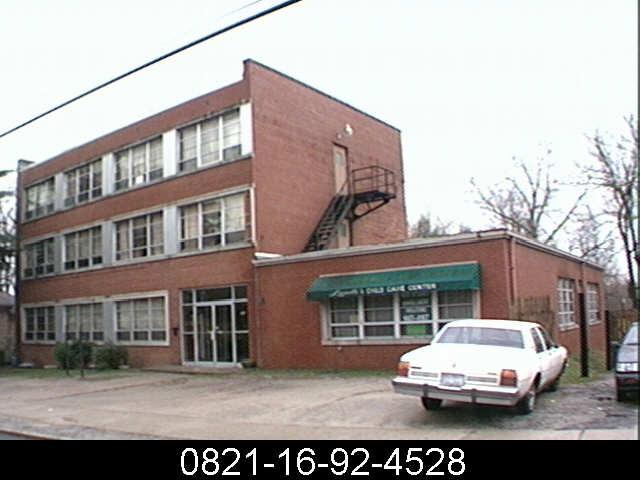 Early 1990s County Tax Records photo showing Child Care Center awning
More recently, the building has changed ownership and suffered damage from disuse and vandalism.  In 2012, a study by Preservation Durham and the National Trust for Historic Preservation highlighted the Harriet Tubman YWCA building as a High Priority structure, with significance for community history and as a site that witnessed important "contributions to empowering black women."
As of fall 2018, it is at risk of demolition by the city, though the scheduled August removal has been postponed amid protests from the owner and community activists.