35.973057241593, -78.90435586523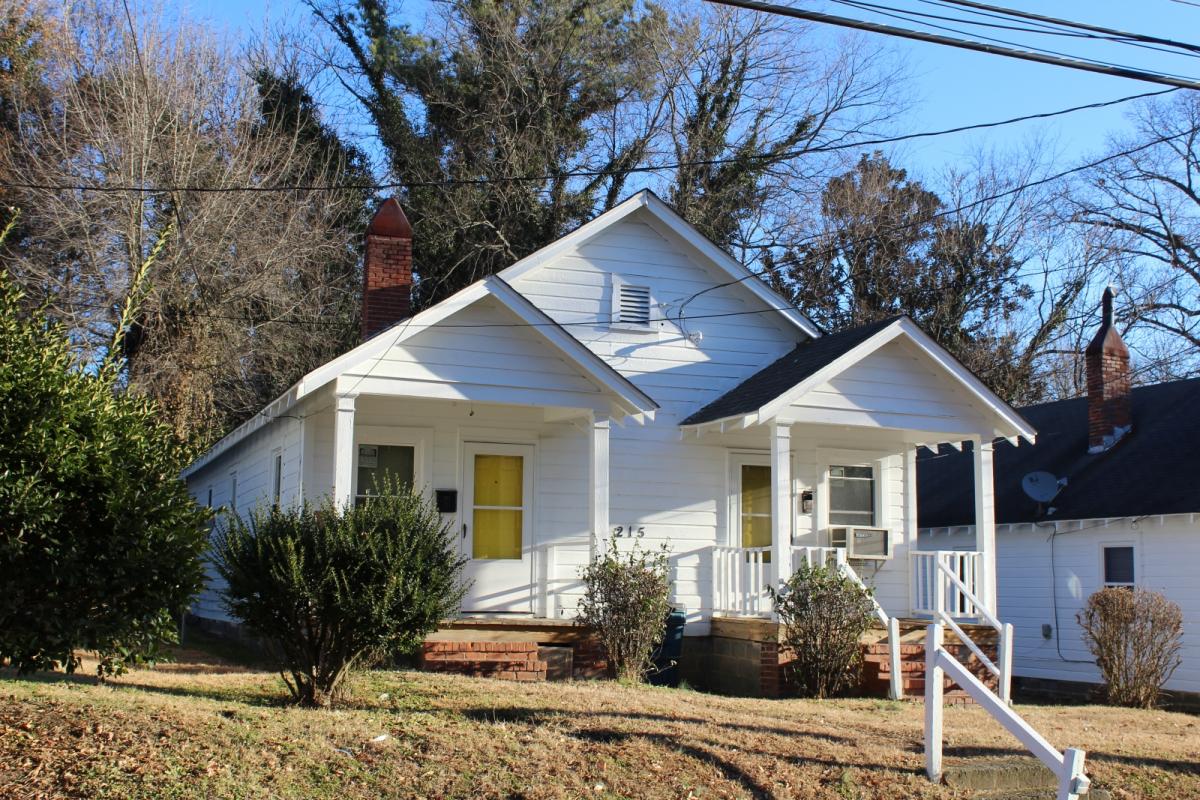 Photograph taken by Cheri Szcondronski, National Register Submission, January 2018
This one-story, front-gabled duplex is four bays wide and four-pile with German-profile weatherboards, vinyl windows, and exposed rafter tails. It has a rectangular vent in the front gable and two interior brick chimneys. Two six-panel doors on the façade are each sheltered by a two-bay-wide, front-gabled porch supported by square wood columns with replacement wood decking and railings. County tax records date the building to 1938 and the earliest known occupants are Levi Spencer, a gardener, and his wife, Mary Spencer, in 1940. Located on the same tax parcel as the adjacent house at 217 Nelson, and nearly identical in form and detail, the house was likely constructed by the same person as rental housing for working-class residents.
County deed records show Adelaide P. Dillard and R.E. Dillard sold lot to Levi Spencer and Mary Spencer on December 9, 1937.  Over the years, many members of the Spencer family lived at this address.
On July 14, 1978, Wadon Inc. sold the property to Fayet J. Hester and Ralph J. Hester.  The Hesters sill own the duplex and it is still rental property.