35.973196165874, -78.90577207159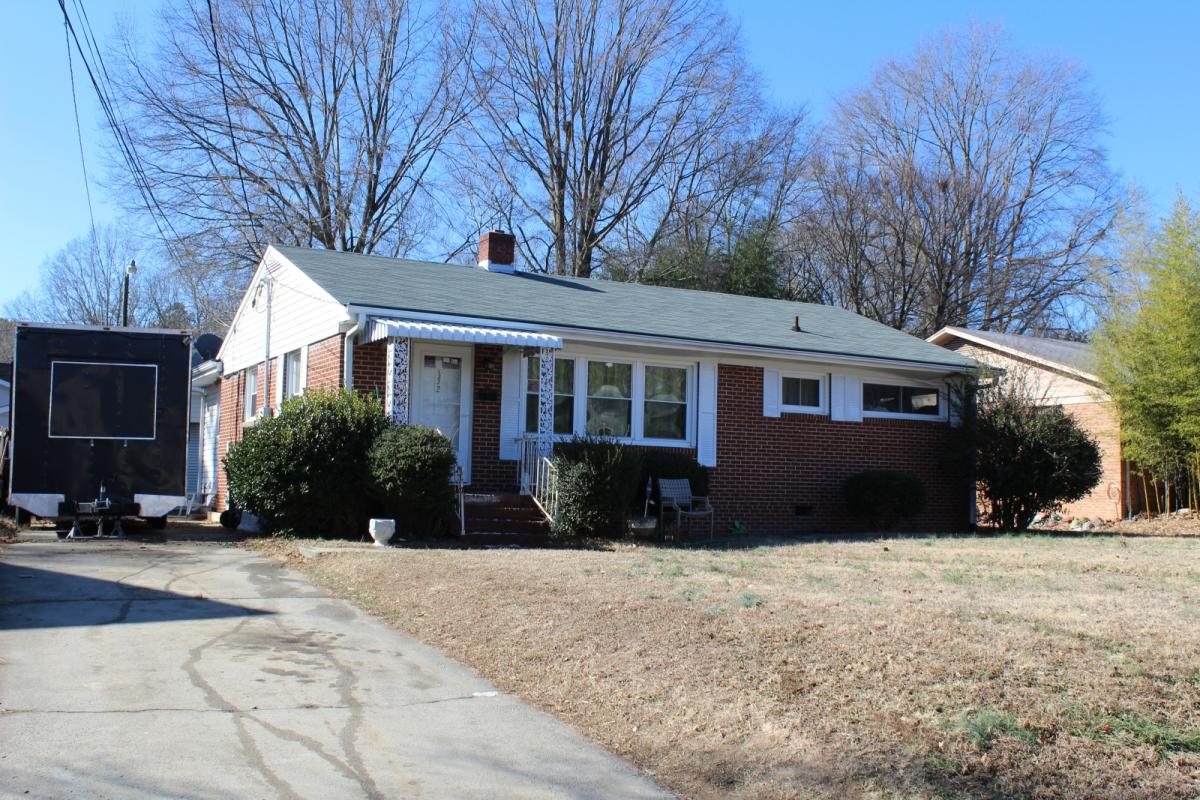 Photograph taken by Cheri Szcondronski, National Historic Register Submission, January 2018
This one-story, side-gabled Ranch house is four bays wide and double-pile with a frame, gabled wing at the left rear (south) and a low-sloped, frame, gabled wing at the right rear (west). The house has a brick veneer, vinyl windows, flush eaves, vinyl siding in the gables and on the rear ell, and an interior brick chimney. A two-light-over-four-panel door on the left (southeast) end of the façade is sheltered by an aluminum awning on decorative metal posts. County tax records date the house to 1955 and the earliest known occupant is Mabel S. Beale, a librarian at Whitted Junior High School, in 1960.
According to deed records, on September 22, 1943, Mabel Seates Beale, Robert S. Beale, Arnetta Seate King, Edward King, Edward Alvin King, Aaron L. Seate, Arthur Seate, Janet E. Seate, Katherine L. Seate, Melizine Seate, Robert Seate, Ruth Seate, sold to C.C. Edwards.  Mr. Edwards released the property back to the Seate family in 1949.  On June 24, 1949, Mabel S. Beale, Robert P. Beale, Robert S. Beale sold the property Robert E. Seates.  Robert E. Seales and his wife, Ruth Seate sold the lot to Mabel Seate Beale on August 13, 1952.  
Ms. Beale had her home built and lived there for many years.  She sold the home Deborah McQuaig and her husband, Herman McQuaig on March 16, 1979.  The McQuaigs sold the house to Mozella McLaughlin on October 1, 2002.  Mrs. McLaughlin transferred the house to the Mozella L. McLaughlin Revocable Living Trust on March 22, 2004.