35.973942879695, -78.906705480327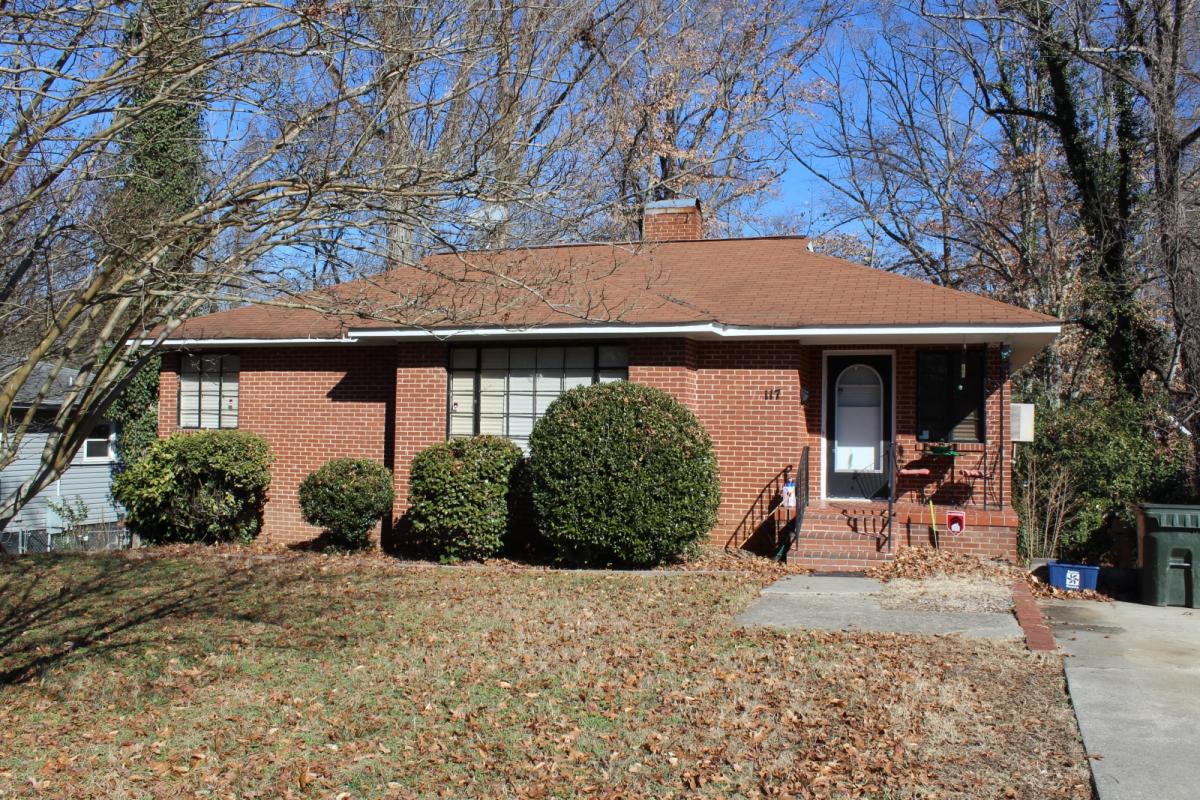 Photograph taken by Cheri Szcondronski, National Historic Register Submission, January 2018
Typical of Ranch houses in the district, this one-story, gable-on-hip-roofed house is four bays wide and double-pile. It has a brick veneer, metal-framed casement windows, louvered vents in the gables, and an interior brick chimney. An inset porch on the right (southeast) end of the elevation is two bays wide and supported by a decorative metal post. It shelters a solid wood door with two lights and paired four-light casement windows. The center bay projects from the façade under a hipped roof and has a twenty-light picture window flanked by operable four-light casement windows. There is a hip-roofed wing at the right rear (east) and the site slopes to the rear to reveal basement-level windows on the left (northwest) elevation. County tax records date the house to 1950 and the earliest known occupant is Mary S.Thompson, a teacher at Hillside High School, in 1955.
County deed records show C.C. Edwards and his wife, Annie, sold the lot to Flonnie Thompson and his wife, Mary P. Thompson on July 13, 1949.   According to the Durham City Directory, Flonnie Thompson resided in this house in 1951.  County deed records also show that Mary Sharpe Thompson and Flonnie Thompson sold the property to C.D. Grandy and his wife, Ophelia Grandy on January 30, 1953.  Dr. Grandy was a prominent African American physician in Durham.  On May 23, 1962, the Grandys sold the house to Mary Sharpe Thompson Curtis.
On August 22, 1993, Clemuel D. Grandy, Jr. and his wife, Annette P. Grandy, bought the house by way of a VA loan.  Clem, as called by friends, is the son of Dr. and Mrs. Grandy.  They lived in the house until May 28, 2010.  At that time, the home was sold to Chad Perry by a trustee of Beneficial mortgage Company.  Mr. Perry is the current owner of the house and it is utilized as rental property.