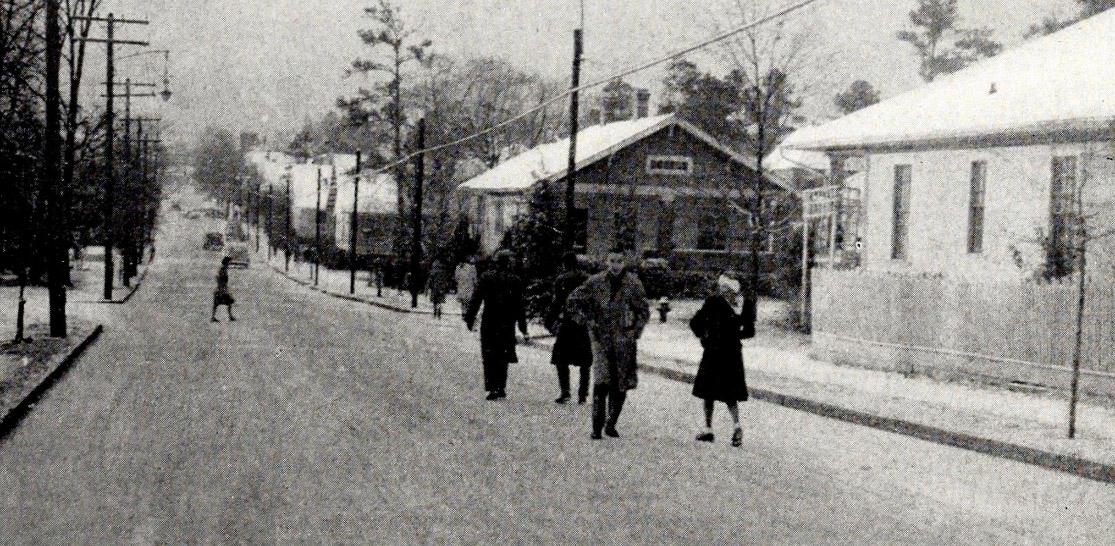 1942 (Durham High "Messenger" via DigitalNC)
1001 Monmouth in the background, looking south. Caption reads: " In only sizeable snow of the year, students walk to school on icy streets. The high school is three blocks away. Charles Amis, in the foreground, must have forgotten something, since he is heading in the wrong direction, away from school."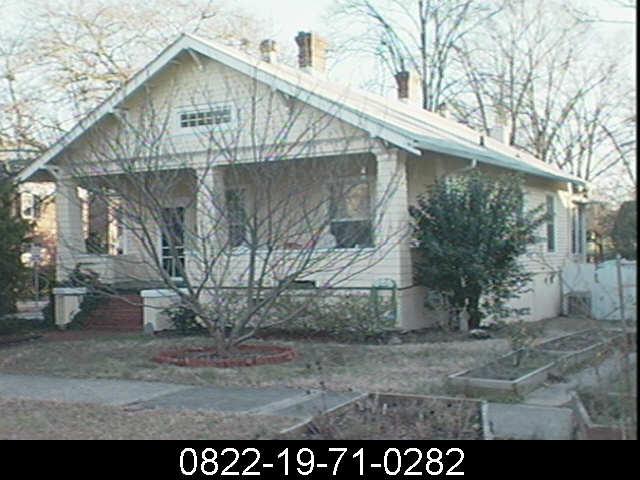 1999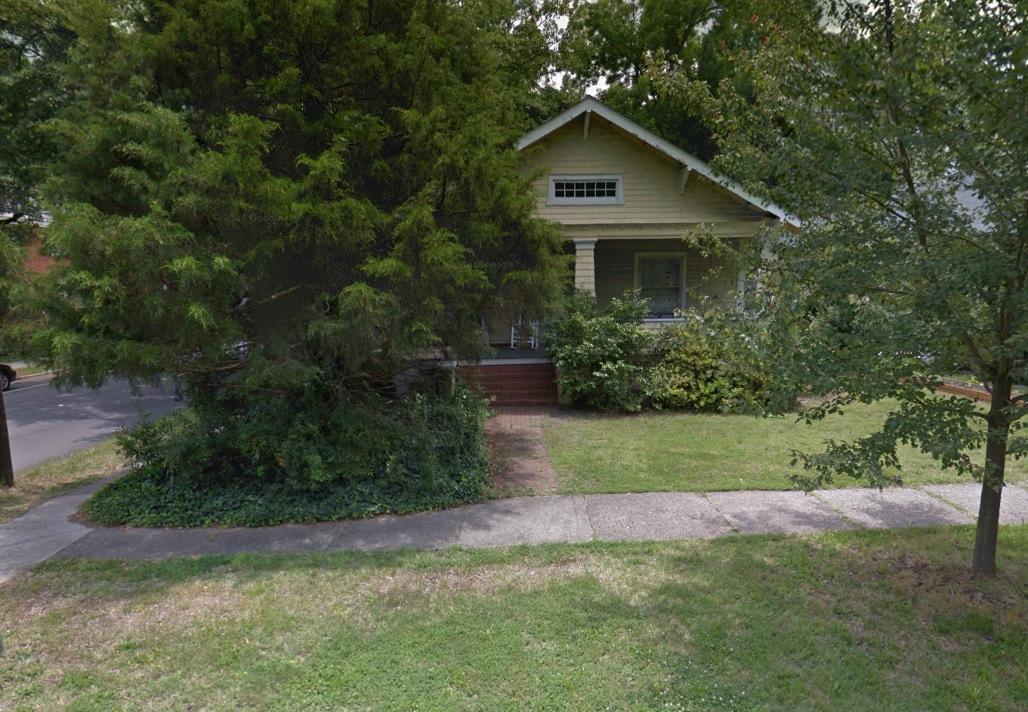 (~Summer 2012 Google)
From NR nomination, 1986:
One-story bungalow with multiple gabled roofline consisting of crossed, overlapping and subsidiary gables. Engaged porch has large tapered box posts. Cedar shakes above "dentilled" frieze in front gable and on porch posts and solid railings; rest of house weatherboarded.    Built circa 1920.