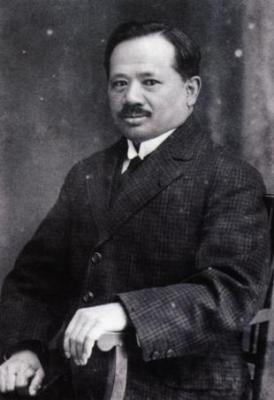 Charlie (aka Yao-Ju) Soong was the first international student at Trinity College and was also considered to be like a son to Julian Shakespeare Carr, Durham industrialist and philanthropist. Charlie Soong is perhaps best known though for his position as the patriarch to one of China's most important and illustrious families, having fathered six children including the "Soong Sisters".  He was an important component to the Xinhai Revolution in 1911.  Soong was also a Methodist missionary and a successful entrepreneur that pushed for China's industrialization. 
At a young age Yao-ju was sent to work as an apprentice for his maternal uncle. His uncle was one of the first Asian emigrants to Boston and owned a tea and silk shop there. He was expected to take over the store one day for his childless uncle, but instead he jumped ship (literally-the SS Schuyler Colfax) and eventually ended up in Wilmington, NC. The ship's captain, who had been teaching Yao-Ju about Christianity, hooked him up with a Methodist preacher in town named Reverend T. Page Ricaud. Richaud was  pastor of the Fifth Street Methodist Episcopal Church, South. Shortly after Yao-Ju was baptized as Charles Jones Soon, Jones evidently being the name of the ship's captain that helped him "escape" Boston. Word travelled fast within the Methodist community, and the boy attracted the attention of Julian S. Carr in Durham. 
"Charlie" as he was now known moved to Durham in April of 1881 to live with the Carr family-. When he first arrived in Durham, most people had never seen anyone Asian before, and it has been described that Charlie was "on parade" for the whole neighborhood to see because people were curious.  He would spend summers at Somerset Villa, the Carr's home, in between his schooling. He had learned to make rope hammocks on one of his long boat trips. He would go door to door down Durham's streets selling the hammocks for people to put on their porches. 
While in Durham he befriended Annie Southgate, sister of local businessman James Southgate. They remained friends until her death in 1888. 
His first 2 years of American schooling were spent at Trinity College when it was still in Randolph County.  "Father Carr", as Charlie called him, not only footed the bill, but petitioned for Soong's admission despite the fact that he met none of the requirements and spoke minimal English.  Charlie  transferred to Vanderbilt for his final two years or schooling. He graduated from Vanderbilt with a degree in Theology in 1885.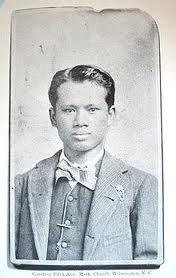 Upon his return to China, he travelled around the country to preach at small congregations of converted Methodist Chinese. After a few years he left the pulpit and became an entreprenuer. At different points in time he owned a flour mill, cotton mill,  and  a publishing house. It is assumed that his first few business ventures were funded by "Father Carr", but eventually Soong made plenty of money on his own, especially off of the publishing house, which specialized in printing Bibles in Chinese.  He is said to have been one of the first factory owners in China to "Americanize" their assembly lines.  
One of Charlie's best friends in China was Sun Yat-sen, who would later found Kuomintang(KMT), the Chinese Nationalist Party. Together, Sun and Charlie secretly met with other Anti-Manchu groups with the aim of overthrowing the (then) current regime. In 1906, Soong was appointed Treasurer of the Revolutionary Alliance and was responsible for financing the Nationalist Party's revolution.  
Carr and Soong kept in touch throughout their lives, and Carr even visited China in 1914, where he was presented with three porcelain vases as a gift from the Chinese government. 
Charlie Soong will not be remembered as much for what HE  did as he will be for what his family did. Soong family's influence over modern China's government and finance sectors over the past 100 years. Yet accounts of HOW the family rose to power vary significantly. Some reports make them out to be heroes fighting for the common man against the ruling Manchu regime. They are represented as fine upstanding businessmen and politicians. Others may portray the family to be eccentric, corrupt and manipulative, siphoning government money for their own benefit and having ties to the Chinese mafia.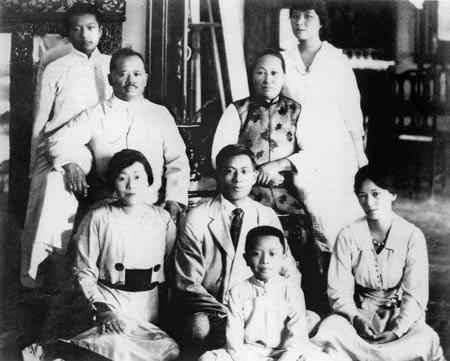 The family has been the topic of numerous books and movies, mainly focusing on the Soong Sisters (Charlie's daughters).  The Soongs are to China what the Kennedy's or the Rockafellers are to the United States-legends in their own right. There is even a Maoist saying that is based on the sisters. 
"One loved money, one loved power, one loved her country"
All six of Charlie's children would prove to be influential in both government and banking, not only in China, but in New York and San Francisco as well.  For more about his family, particularly about the infamous Soong Sisters, click here.