And so we come to the last 'point' of Five Points, and it is an intriguing one. I find it intriguing because, despite the fact that it isn't written up in any history/architecture books, and I can't find any really good old picture of it, I think it may be (despite heavy alteration) contemporaneous with 111 West Main, which is quoted to be the oldest building downtown (1893). I base this upon the appearance of a building at this corner in the 1893 Sanborn maps, labeled as "2 1/2 stories", which does not change signficantly in shape in the following two Sanborns. The first photo is from ~1910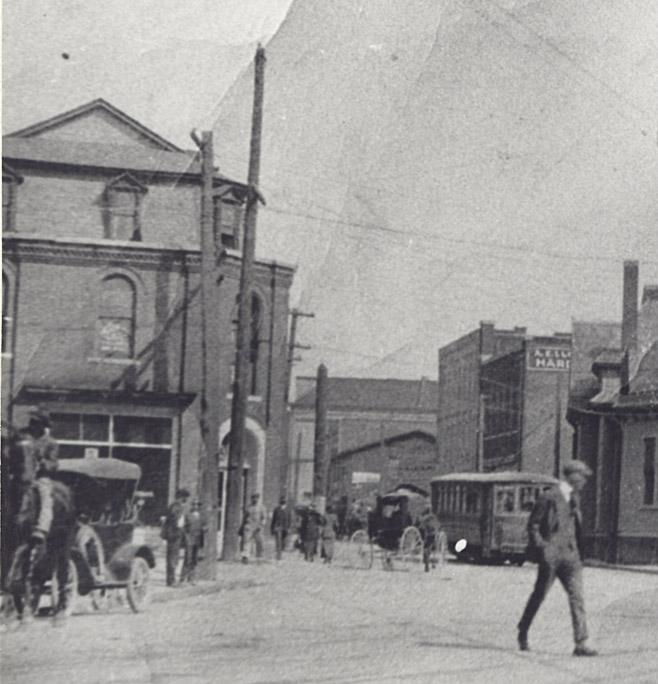 (Courtesy Durham County Library)

Note the unusual 3rd floor, which almost appears to be a type of hipped roof with projecting dormers - including a dormer facing the cut corner. Also notice the arched doorway, matching the windows.

Here's a nice view of the roof from 1924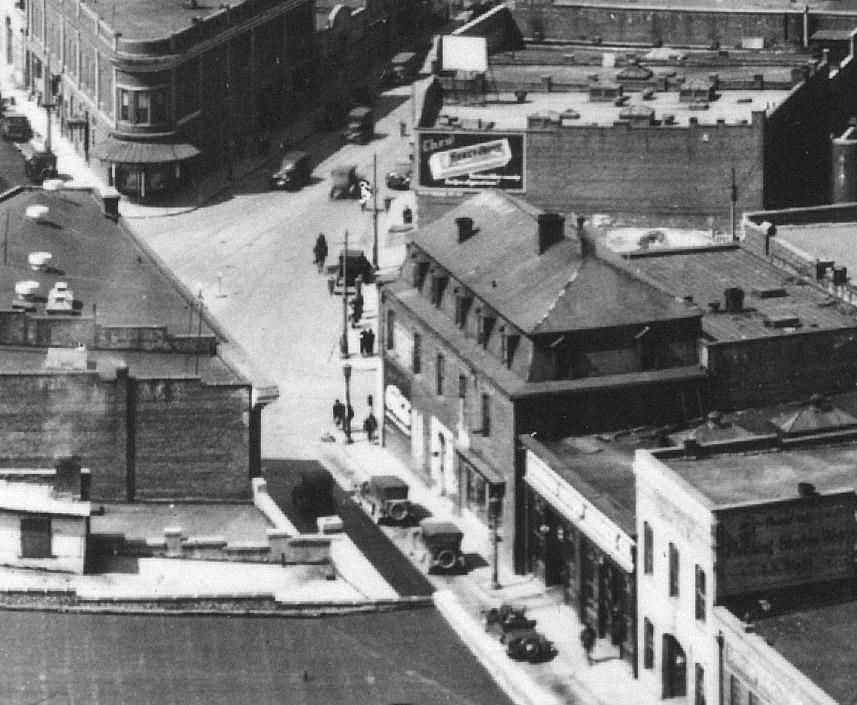 (Courtesy Durham County Library)

and a decent view from the 1930s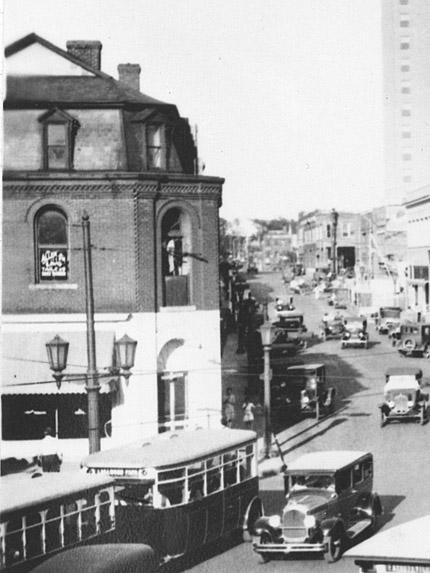 (Courtesy Durham County Library)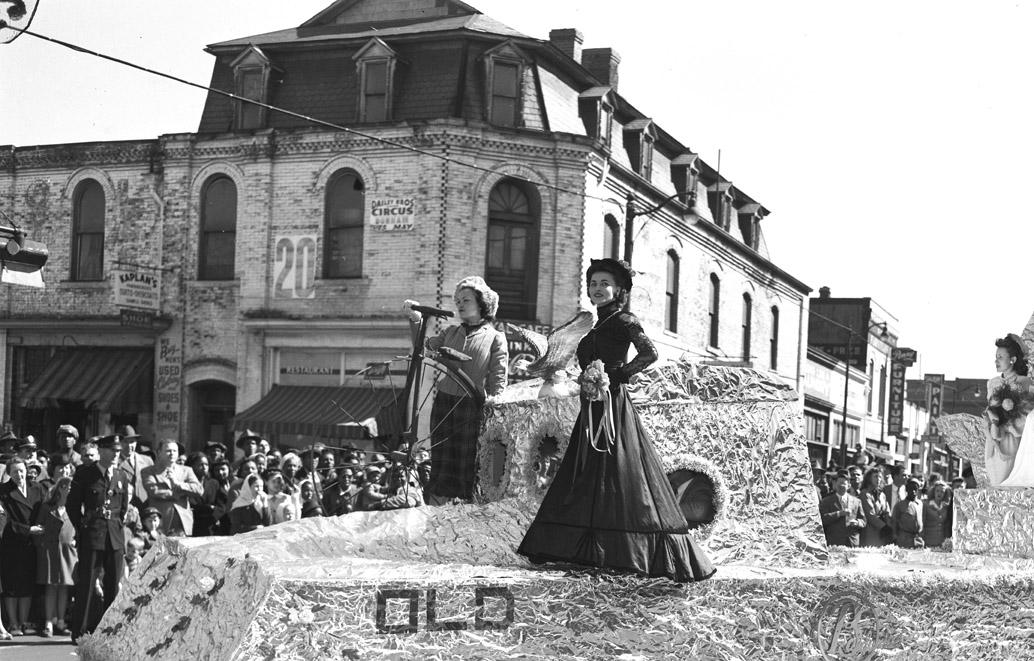 A view of the building during the Tobacco Jubilee parade, 09.25.47.
This impressive shot is noted as being from 1939, but I'm not certain of that. I'm no expert on vehicles, but what I can see makes me think of 1940s rather than 1939 - but regardless, a very early color shot.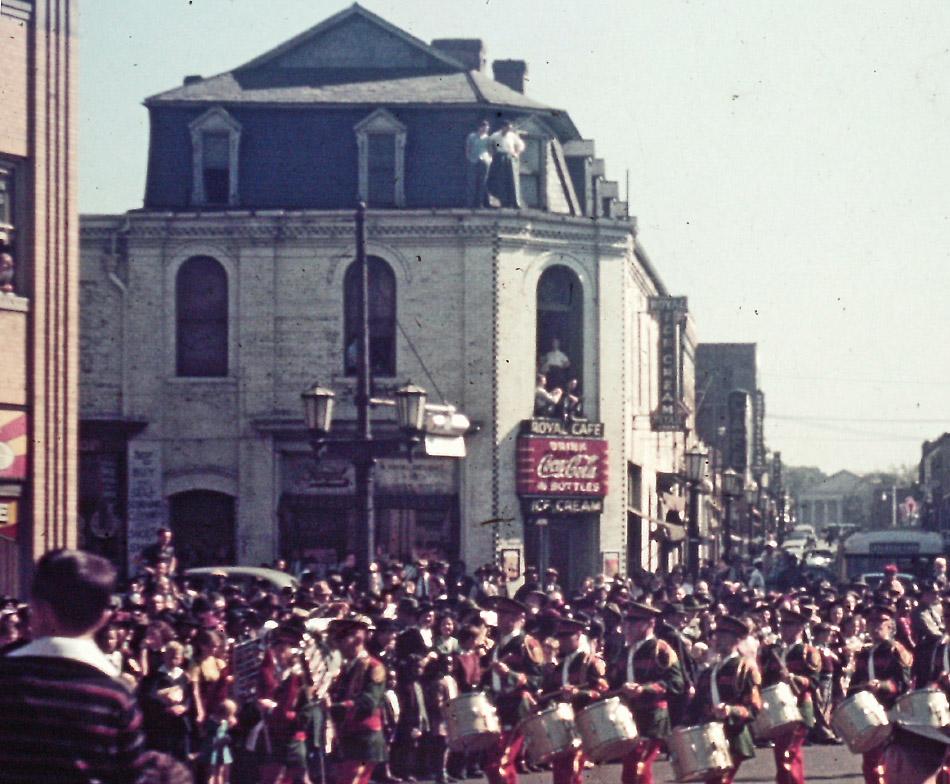 "1939 Duke Homecoming parade." (Courtesy Retrochrome.net)

It appears that the building was radically altered in 1954. A pox on people's desire to 'modernize' perfectly wonderful buildings.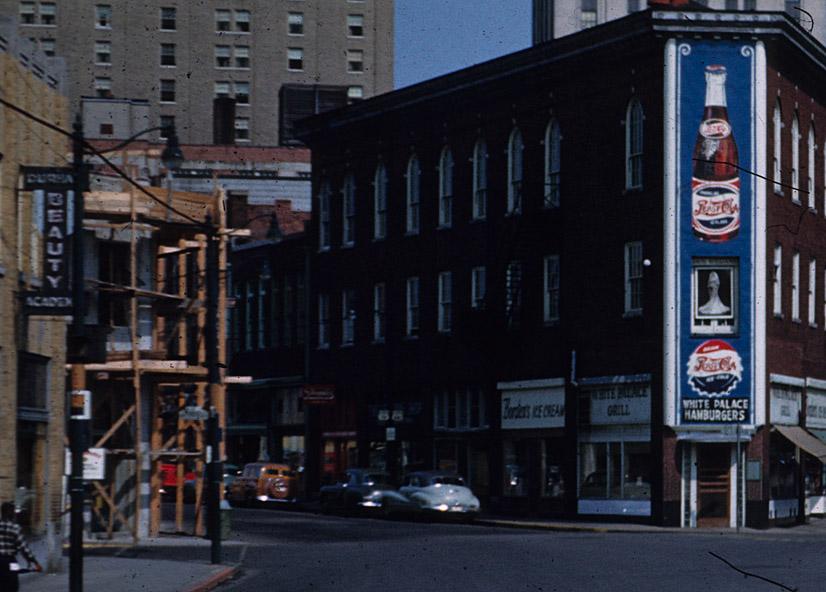 1954 view - again, only a partial view, but you can see the scaffolding around the building.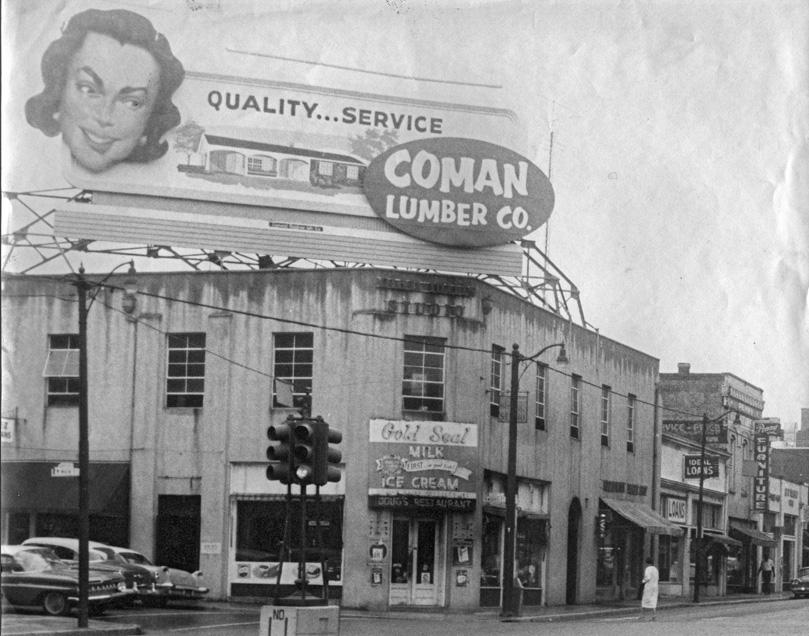 A 1950s view of the altered building. The top floor has been removed, and all of the windows squared/replaced.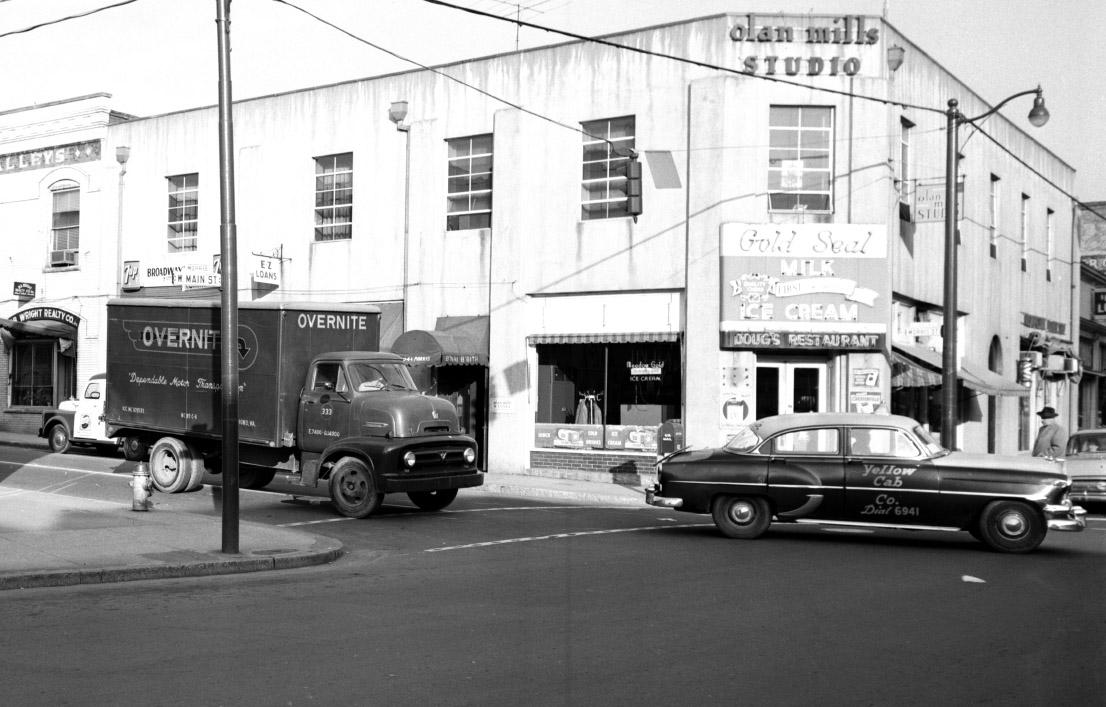 01.28.58 (Courtesy Herald-Sun)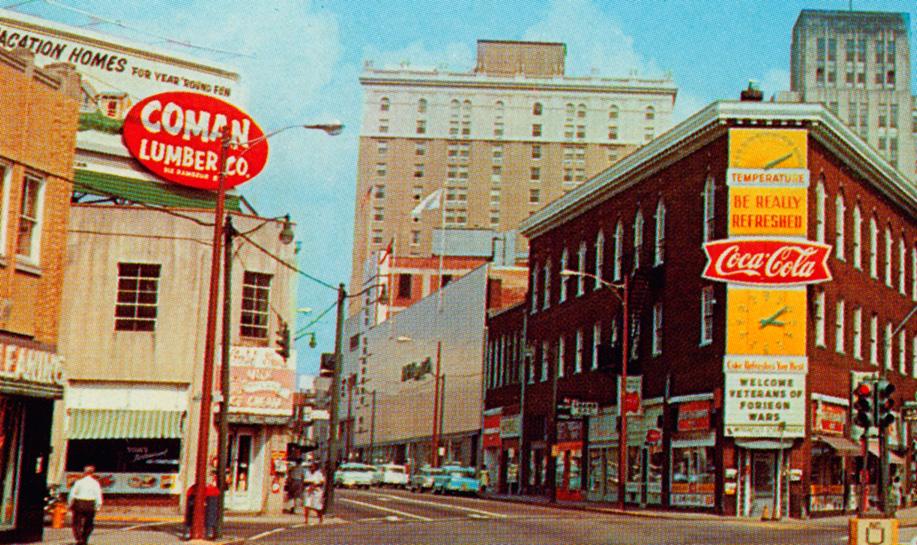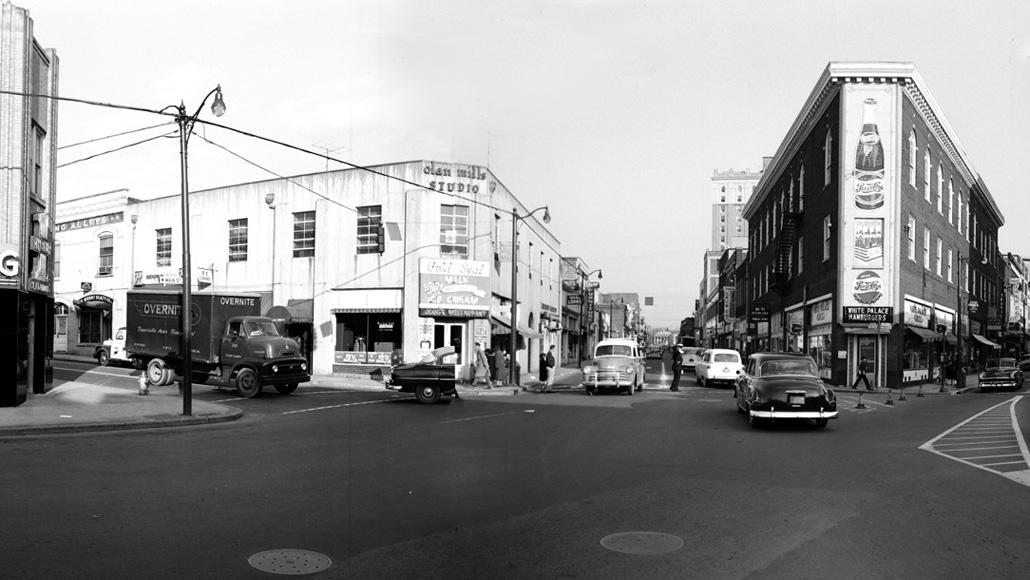 1960s - I spliced two historic photos together to make this picture - so it's a bit funky, including half a car by the front door.
(Courtesy The Herald-Sun Newspaper)
Through no fault of its own, this building is prominent in the remarkable and ugly scene below, 1964.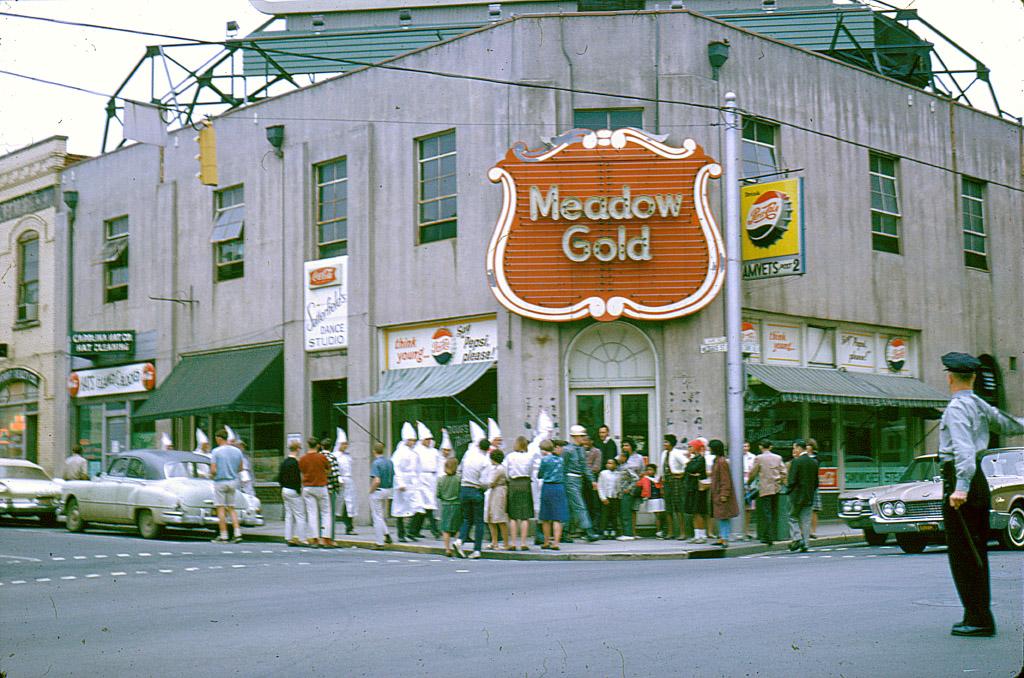 Note the original arched doorway is still visible in 1967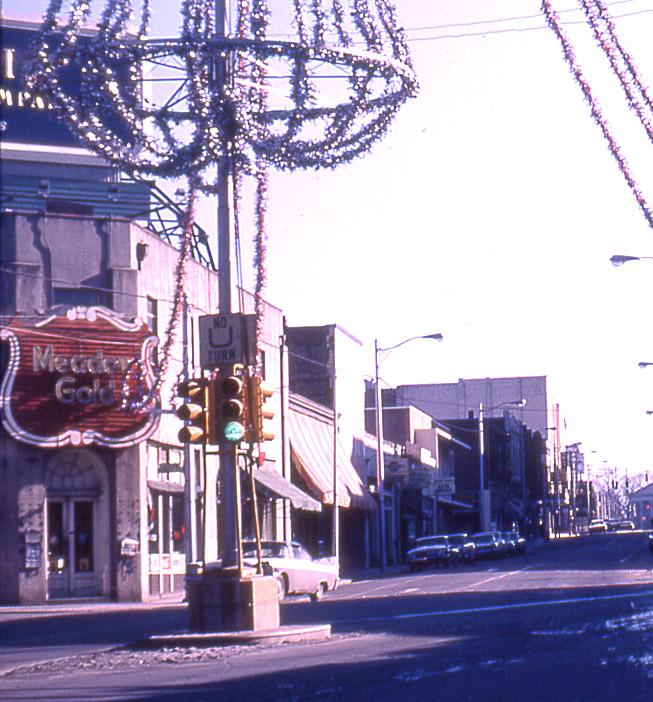 (Courtesy Durham County Library)
More abuse arrived by 1973, in the form of a false facade, but that stubborn arched door remained.
Make those ugly windows go away! They frighten me!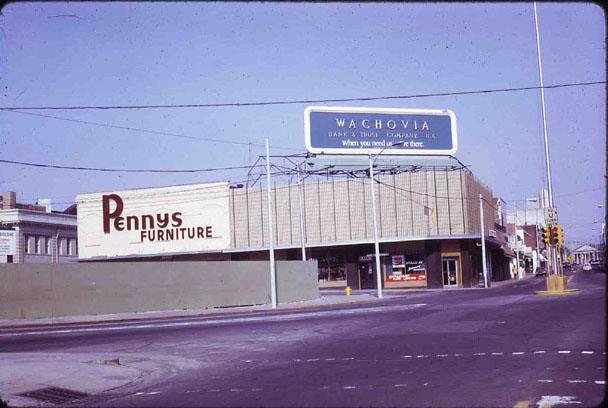 (Courtesy Durham County Library)

The city renovated this building - I believe in the 1980s, but I'm not positive about that, and it has had a series of tenants over the years. Here is the building as of 2006.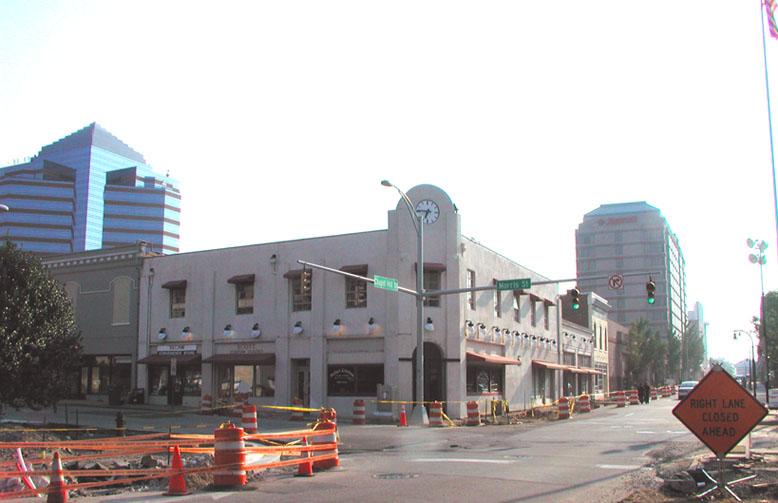 All in all, not bad, given what it had been put through. It is an important building at Five Points, as it gives at least one corner some definition. While I am not certain that it is as old as 1893, it certainly dates from pre-1910, and is the only extant building near Five Points that was contemporaneous with the first public library.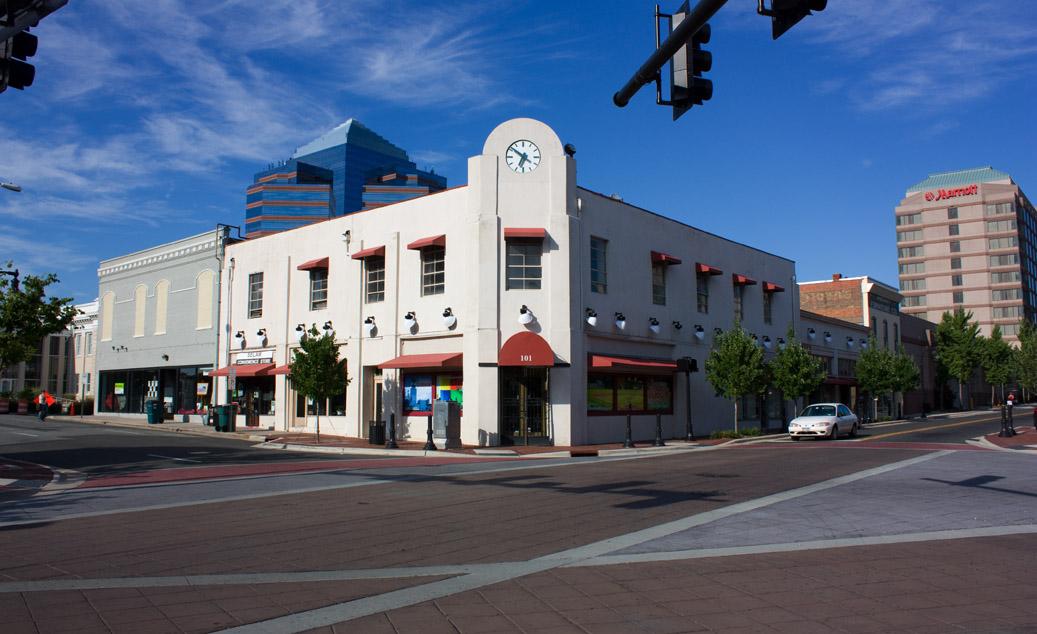 Looking northeast, 07.24.08
Scott Harmon purchased the building from the city of Durham in December of 2011 and began renovations soon thereafter to convert the building into retail and residential condominiums.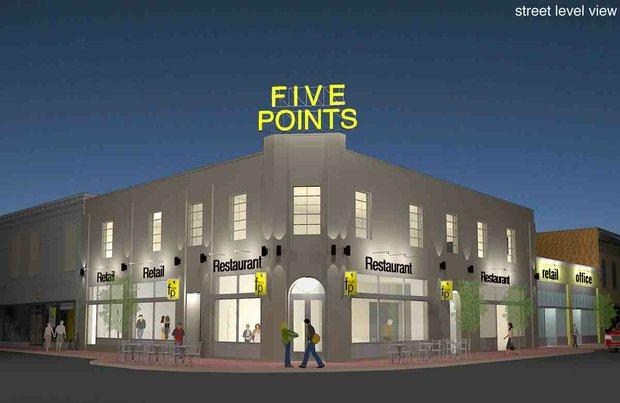 Rendering of renovated facade.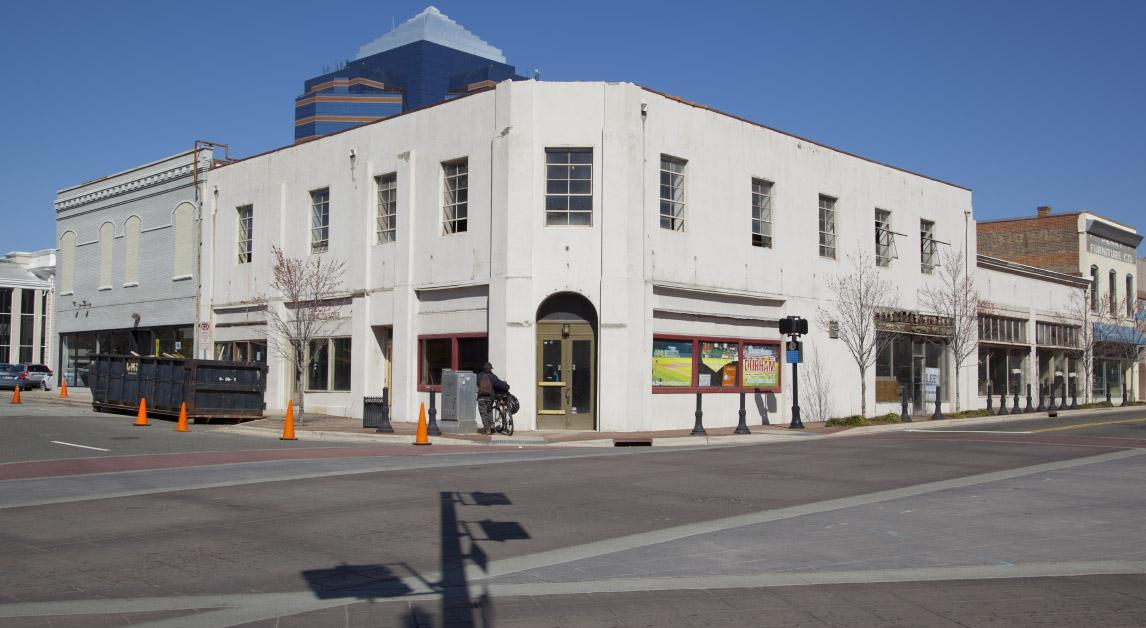 03.11.12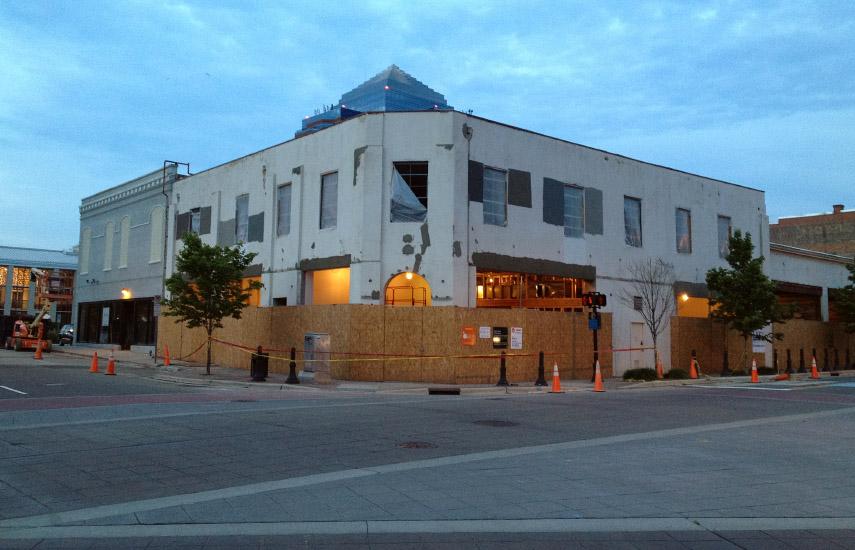 05.22.12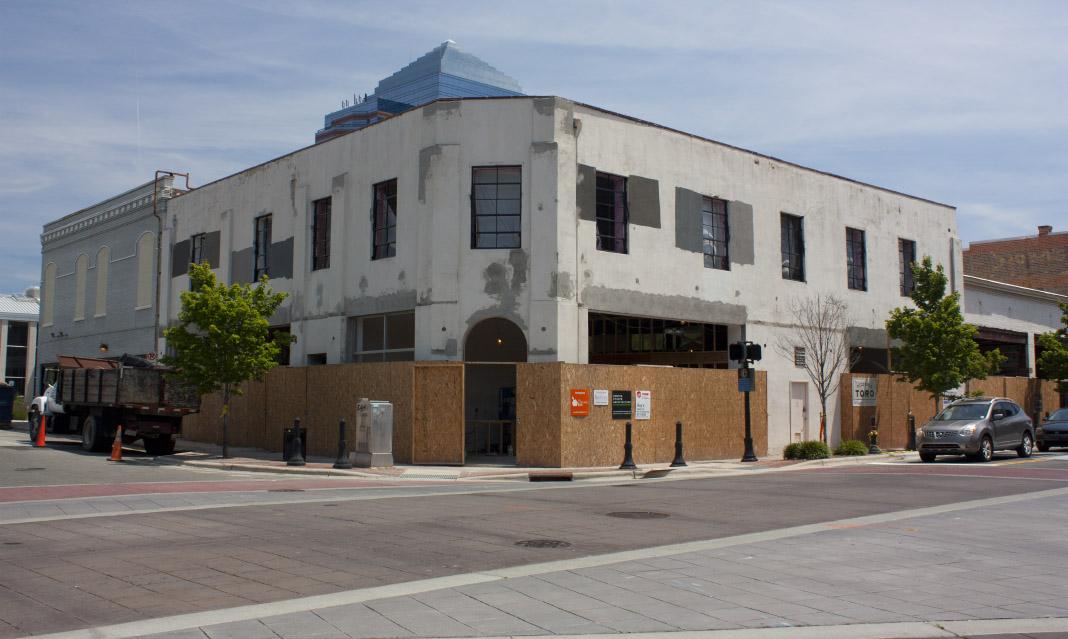 102 Morris, 06.09.12
The building (re)opened in summer of 2013, with retail tenants such as Pizzeria Toro and the Cupcake Bar.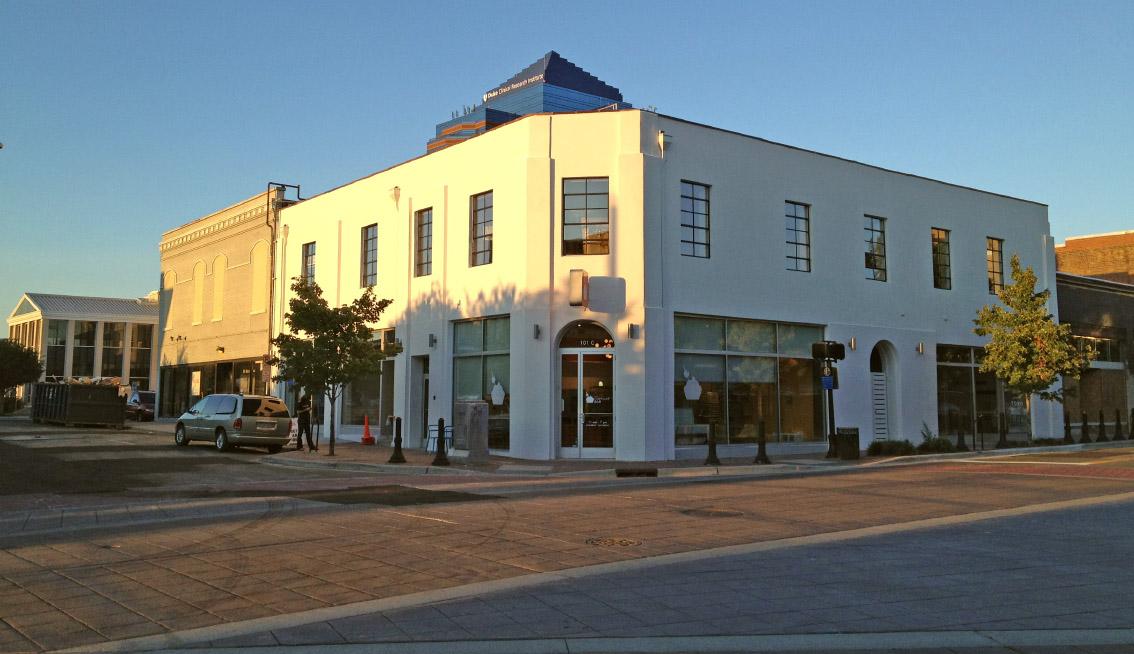 09.12.12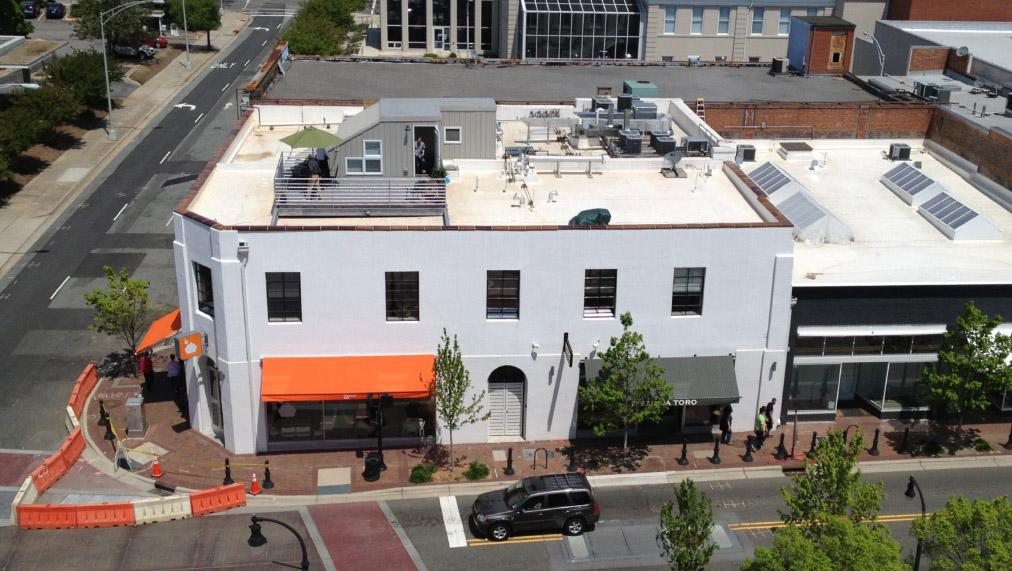 04.27.13