903-905 East Main appears to have been built sometime between 1907 and 1913, although it was preceded by a frame structure that housed a pharmacy and grocery.
By 1919, the LA Warren Pharmacy, formerly known as the Edgemont Drugstore, was located in 903, and the Hub Department Store was located in 905.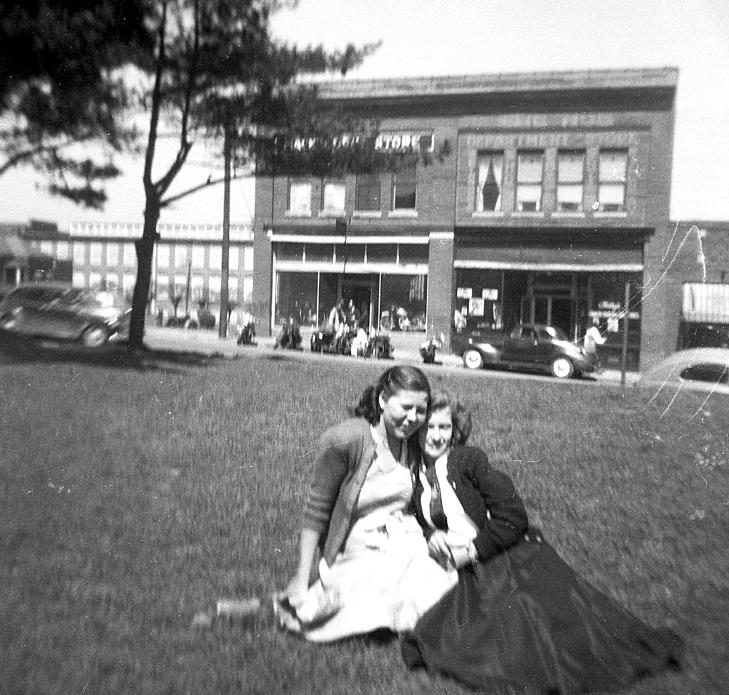 (Courtesy Flea Market Photo Box)



In 1928, 903 was Mack's Drugstore, and 905 was "Eisenberg's", which I believe was a department store. By 1934, 905 had become an A&P.

By 1939, 905 was a pool hall, run by Robert Jacobs. By 1944, 903 was Ingold's Soda Shop, and 905 was vacant.




Looking north across the Hosiery Mills park from the Durham Hosiery Mills at the west end of the business district with 903-905 visible at the left end of the strip.
October 1955.
(Courtesy Herald-Sun)

By 1952, 903-905 was the Loftin Music Store (with Floyd Loftin providing notarial services on site as well.)


A later (1950s) aerial shot showing East Main St., looking northwest, with the Golden Belt Hosiery Mill in the background. 903-905 is the two-story commercial structure at the left end of the strip.
(Courtesy Herald-Sun)

By 1957, the building was vacant. By 1960, 903 housed a paint store run/owned by Mary Carter.

I don't have city directories beyond 1960, but the building seems to have become progressively more worn after worsening economic conditions in Edgemont / Morning Glory in the 1970s.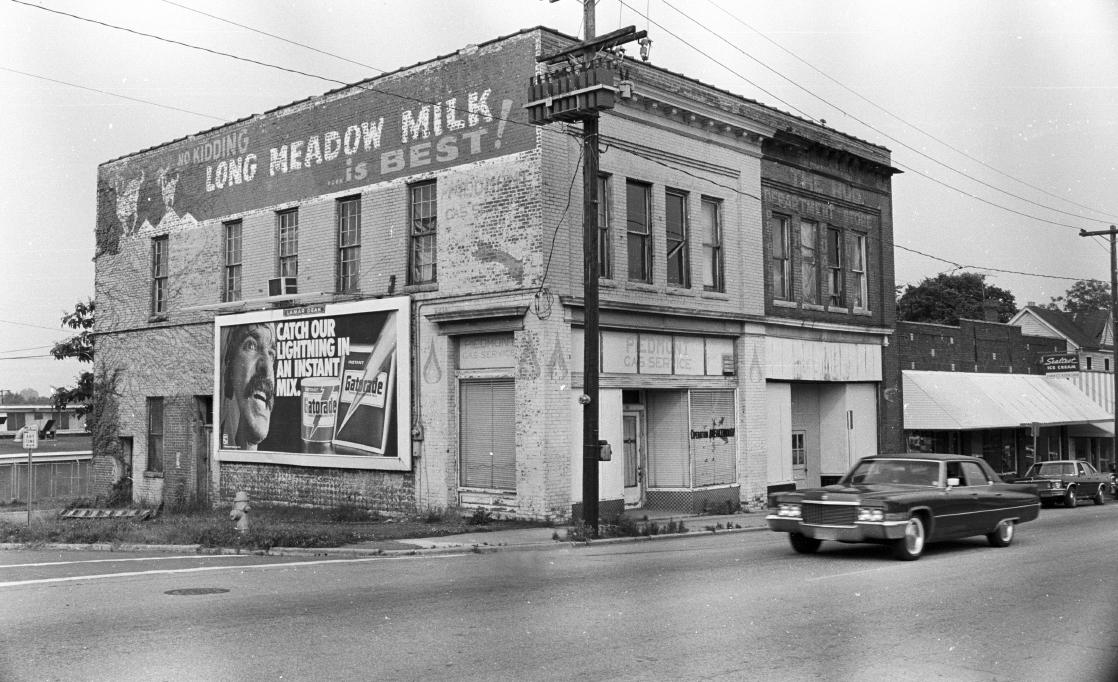 June 1979 (SHPO)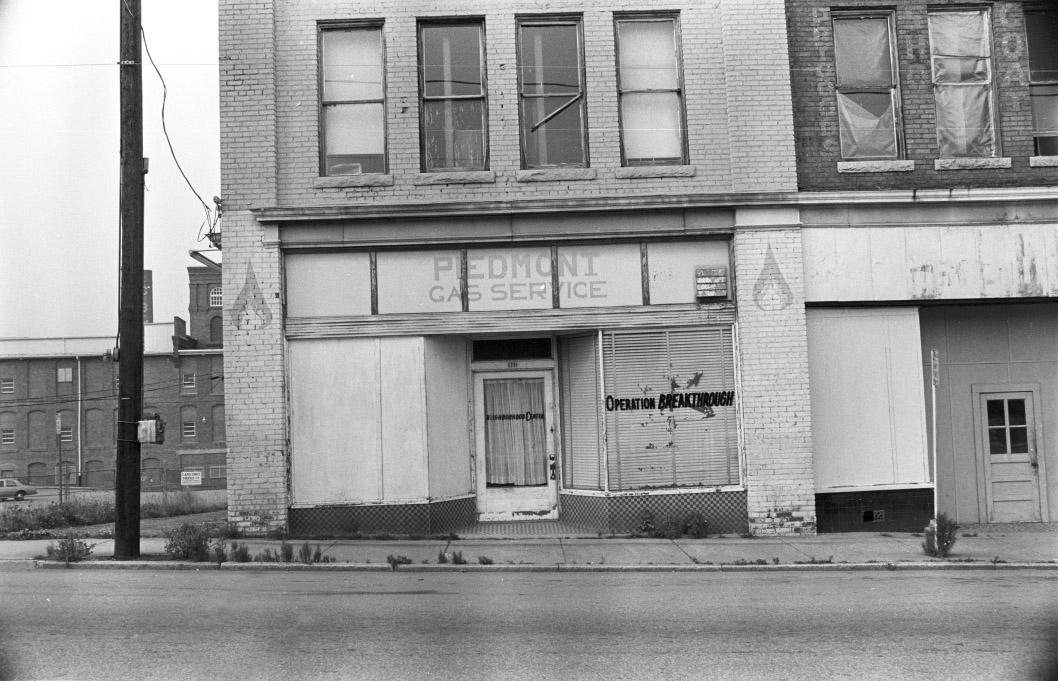 An Operation Breakthrough office in 903 E. Main., June 1979 (SHPO)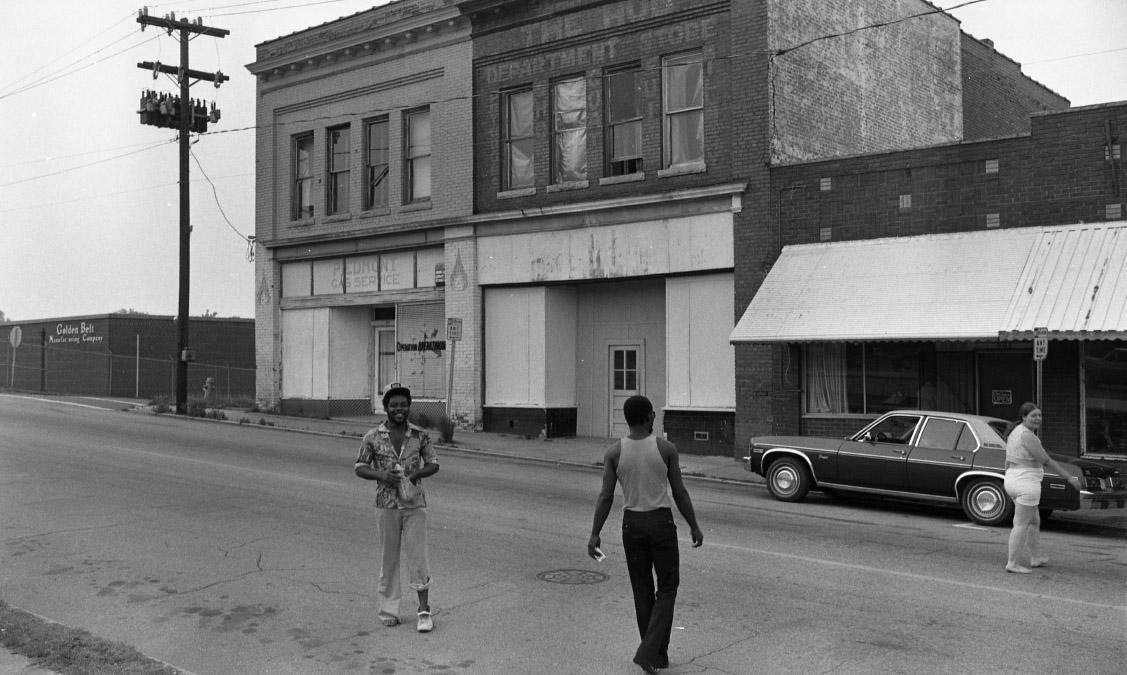 Neighborhood pals brown-baggin' it, June 1979.
The corner of E. Main and Morning Glory, looking northeast, 1980.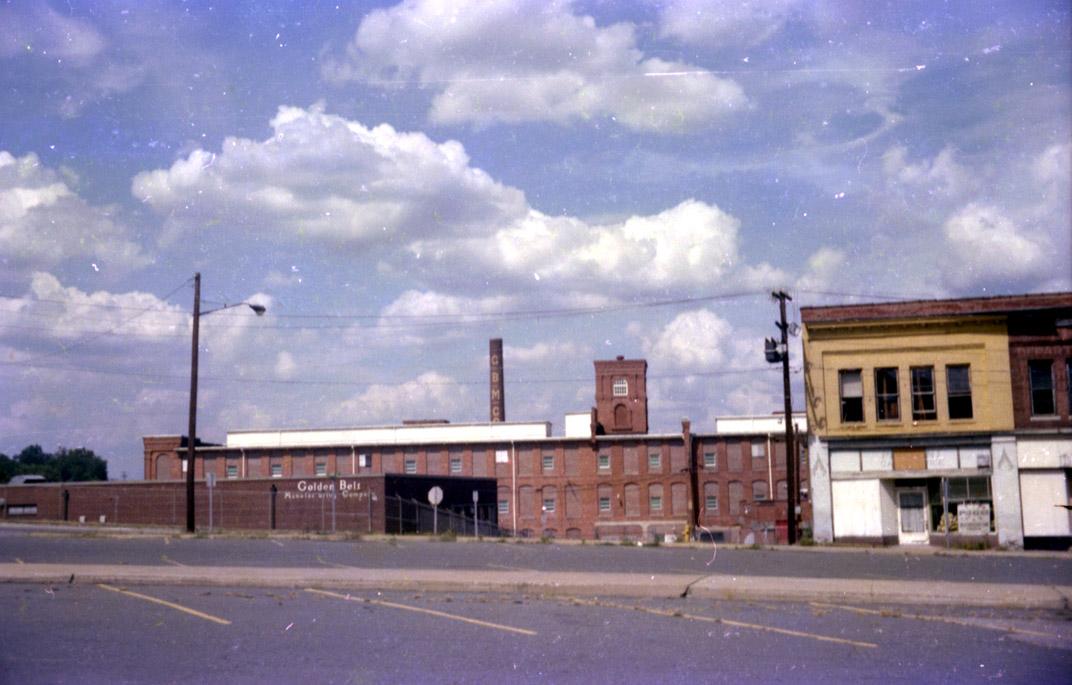 Looking north across E. Main at a clipped portion of the building, 1981.
(Courtesy Robby Delius)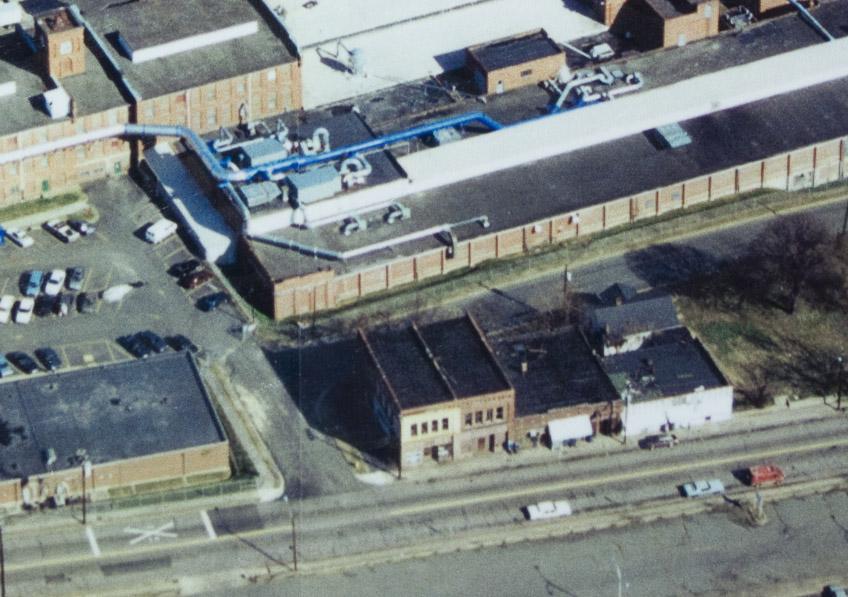 An undated, but likely late 1980s - perhaps as late as early 1990s view of the intersection of East Main and Morning Glory.
(Endangered Durham)

This building seems to have led a moribund existence through the 1970s and 1980s - it, and its two commercial neighbors to the east, were still standing as late as 1999.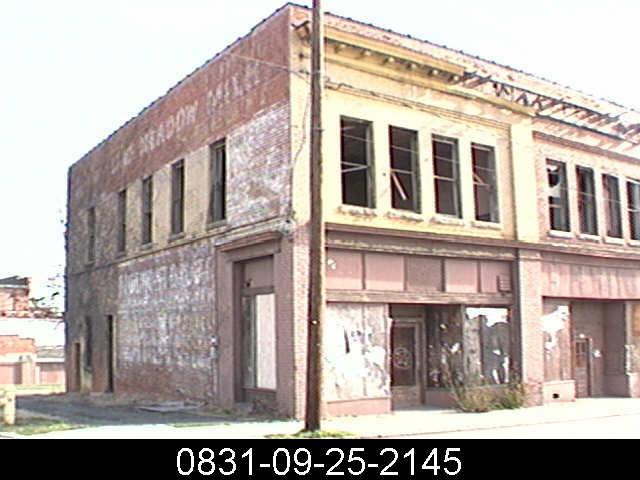 02.06.99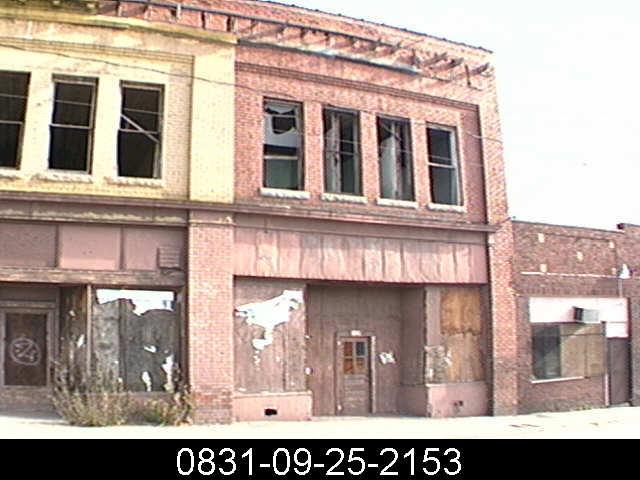 02.06.99

903-905 appears to have been demolished by the city of Durham sometime in 1999. Short-sighted; it's easy to picture it being renovated as spillover development from Golden Belt at this point. As it is, the parcels are small enough to be undevelopable under current zoning, and unprofitable to develop new construction on even if that were changed. In sum, too big a mountain to climb unless rents skyrocket, greatly outpacing rise in development costs, versus renovating a historic building with tax credits.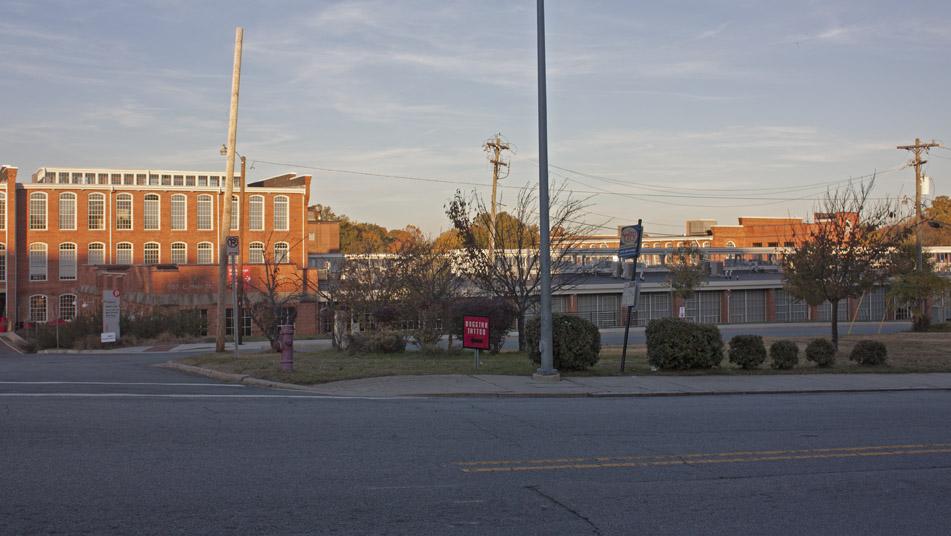 11.13.10

Find this spot on a Google Map.

35.989657,-78.891061