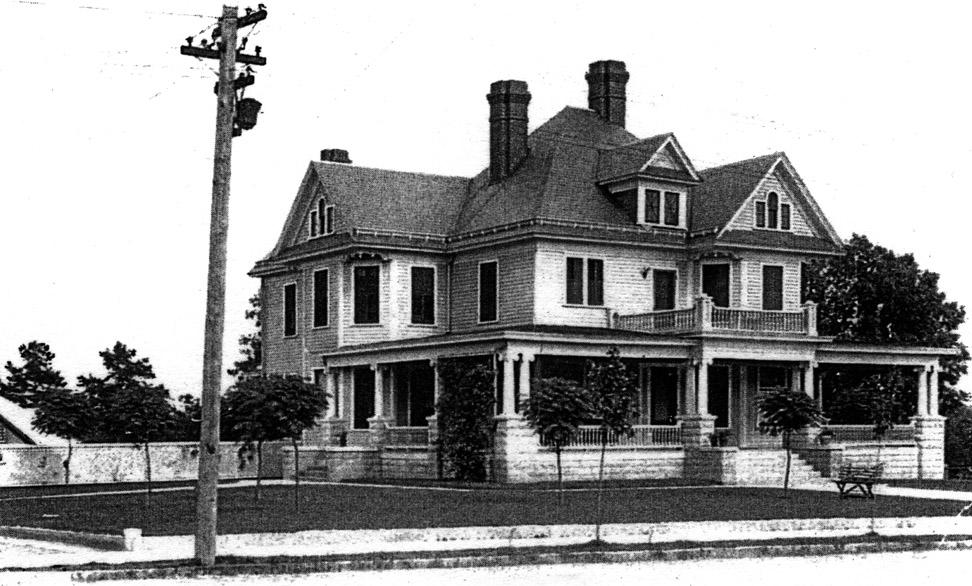 410 Watts St. ~1950.
(Courtesy Adrienne Baroff)

The house at 410 Watts St. appears to have been built in ~1906-7 by James B Warren, who is listed variably as a "manager" at 107 1/2 East Main St. later as vice president of Merchants Bank with an office at the same address. There are various JB Warrens in the city directories prior to that date who are listed only as living in West Durham or Caswell Hill/Heights with some association with the Banner Warehouse or the Globe Warehouse. Warren later served as both a county commissioner and city councilman.

Warren appears to have lived in the house until his death in 1913, after which it was occupied by William Patrick Farthing, who worked as a "timekeeper" early in the 20th century, and later served as manager of Lakewood Amusement Park. Farthing had previously lived at 311 Watts St., and prior to that, at 401 McMannen St.

By the 1930s, the house appears to have been converted into apartments. I'm not sure of the ownership during this period, but the house may have passed to Farthing's children, who married into the Teer family.

In 1952, the house was demolished, and the lot sat vacant for many years. Given that it was owned by a builder, and the fact that many apartment buildings were constructed in Trinity Park after the 1920s, I would guess that the intent was, from the time of demolition, to replace the structure with an apartment building. But that's only a supposition.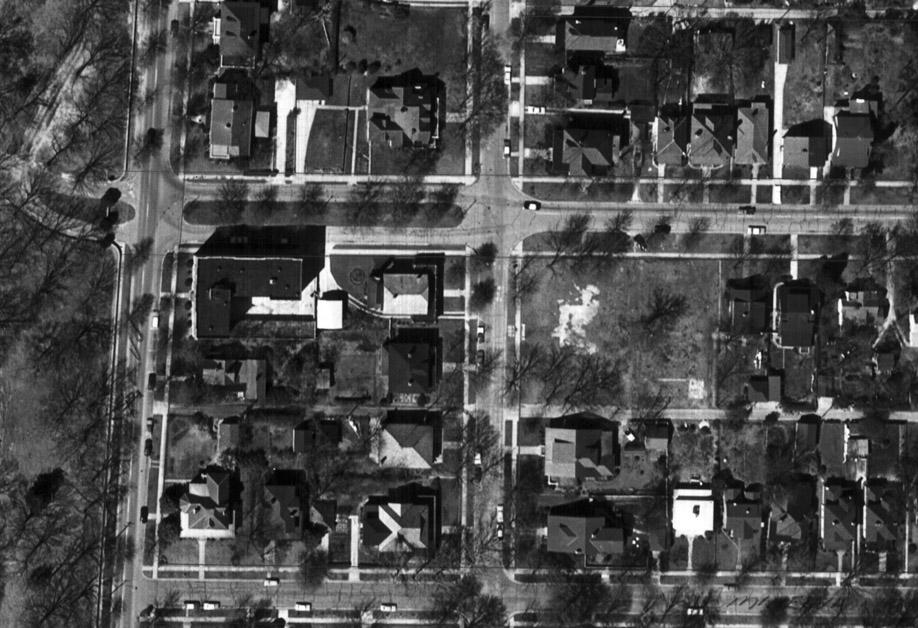 1959 aerial showing the vacant lot.

Per the Trinity Park neighborhood website, in July 1980, residents purchased the site, which was "slated for a multifamily dwelling" from Teer Industries and created a playground. "Today, our park features a wonderful gazebo, a gated play area with new equipment, as well as spacious grassy areas with benches and shade trees. It is the hub of annual activities, concerts, and festivals."

While the loss of the Warren-Farthing house is lamentable, the park serves as the focal point of the neighborhood, and integrates with the neighborhood as a small urban park far better than many other green spaces in Durham. The scale of the park and surrounding neighborhood provide the park with a perimeter definition that is missing from most of Durham's parks, many of which, in my opinion, exist in a awkward 'tweener' zone of tiny natural/woodland spaces - which, to me, feel too ill-defined to be enjoyable green space in the urban realm and too small to hike and explore and feel like you've gotten away from it all.

Perhaps it's just my preference, but, as an adult, small parks work better as more formal City Beautiful-type spaces than the tiny hilly grove of pine trees and some play equipment that seem to typify many of the neighborhood/smaller parks in Durham.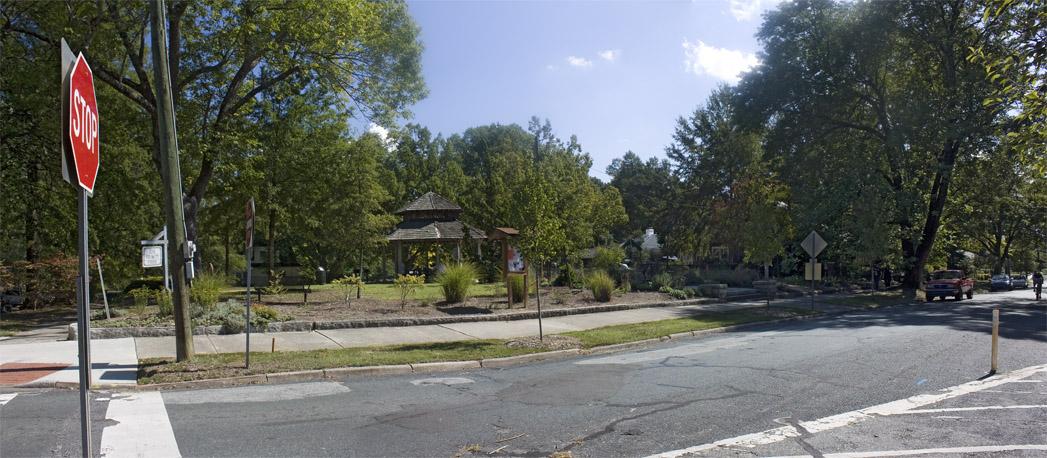 Trinity Park / 410 Watts, 10.03.09

Find this spot on a Google Map.


36.005224,-78.910705