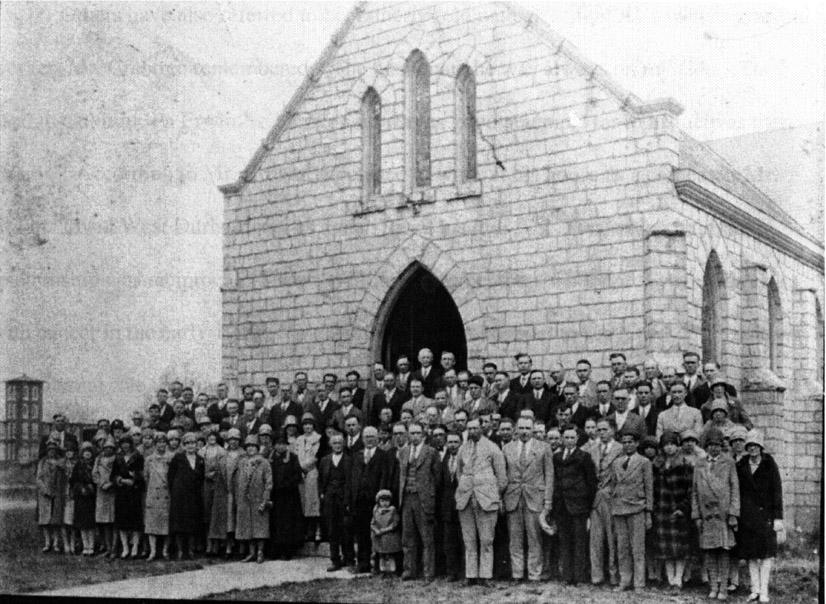 St. Joseph's, 1920s.
(From "From Paternalism to Protest" by Tiffany Franke.)

St. Joseph's Episcopal Church was established as the outgrowth of an Episcopal mission in West Durham established in 1894 -which would become the second Episcopal parish in Durham, the first being associated with St. Philip's downtown.

William Erwin taught Sunday School for the Episcopal mission for many years on the second floor of the company store after the establishment of the parish, eventually adding Friday night services to the repertoire. Along with his brothers and sisters, he donated funds for the construction of St. Joseph's Episcopal Church at 8th and West Main St. in 1908. The Gothic Revival building was constructed of cut granite, and Erwin and his brothers and sisters dedicated the church to their parents, Joseph and Elvira Erwin.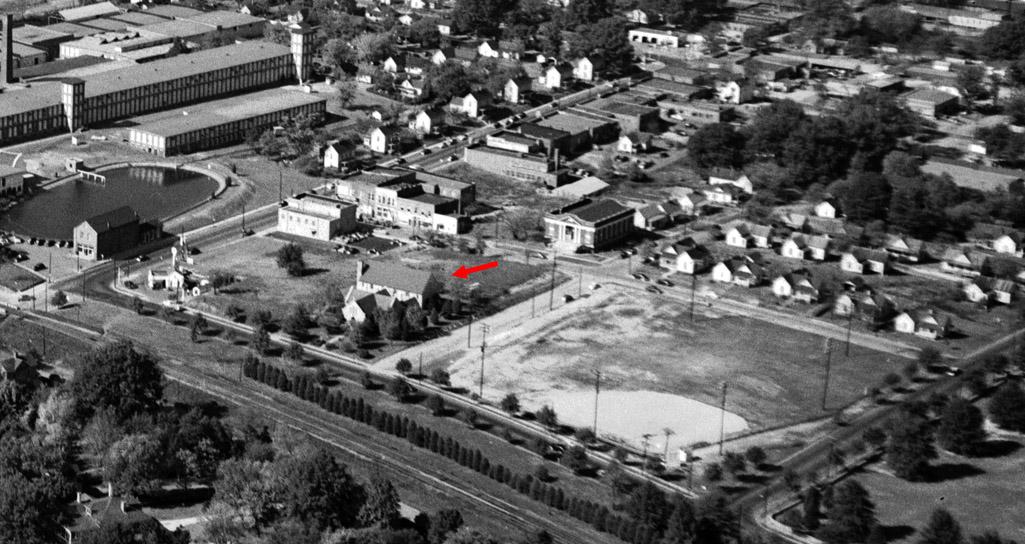 (Courtesy The Herald-Sun Newspaper)

The congregation remains active today. Per the church website:

"After 50 years as a parish (or self-supporting congregation), St. Joseph's became a mission again in 2006, when the church split over issues of human sexuality. With the support of Bishop Michael Curry, St. Joseph's called a new vicar, Rhonda Lee, in Advent of that year. Since 2006, the church has been resurrected as a small congregation that is growing in Spirit and in numbers, where laypersons play a vital role in the life of the church. [...] In May 2008, the church celebrated its centennial and launched its second hundred years..."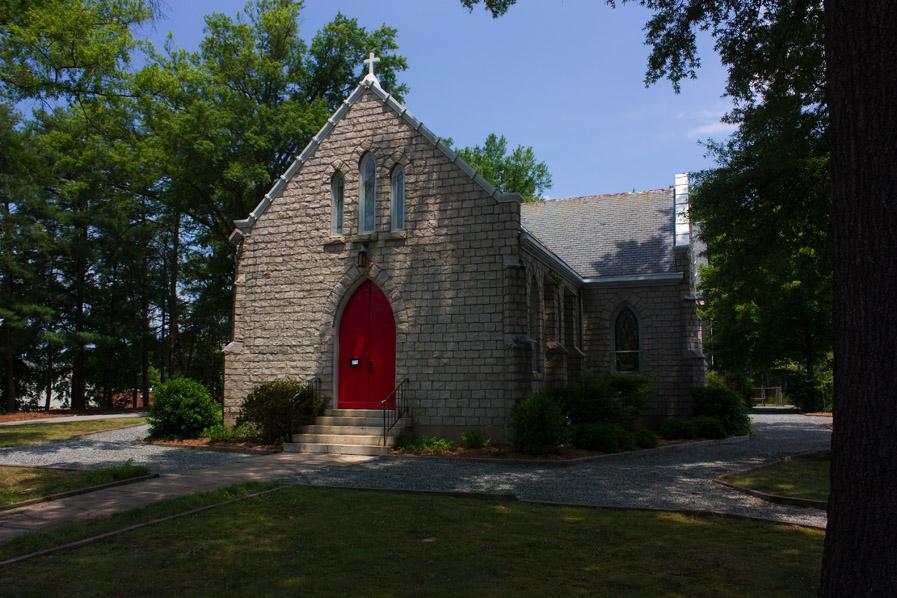 St. Joseph's Episcopal, 06.27.09

Find this spot on a Google Map.


36.006704,-78.921334